Why Qualtrics
Why Qualtrics – Mackenzie Schneider – Product Specialist – Provo, UT
I would say there are two main parts to my "why".
The first is that I have the desire to learn as much as I can. I want to grow and develop in every facet of my life. In college, I played a division one sport, and those four years taught me about being comfortable with being uncomfortable. The experience gave me a desire to push myself out of my comfort zone and expand my skill set. I look for opportunities to help me grow - whether it's training for a half marathon or trying to read 50 books in 2019.
The second is to connect with others. During one of my first days at Qualtrics, my start group sat down with Paul Sheets, Director, Global Operations at Qualtrics, who gave us a speech about creating our personal brand. I've thought about that conversation almost every day since. I decided I want my personal brand to be to simply: act like someone that everyone wants on their team. To me, this means always working hard to find creative solutions to problems. It means preparing for everything that I do, and trying to be a person that others want around. By striving to be someone that everybody wants on their team, I've formed really rewarding professional and personal relationships so far!
While I'm not perfect in these areas, Qualtrics makes it easy to act on living out my "why". I constantly have opportunities to prove myself. Sometimes it's working with a client to determine a solution to their complicated research needs. And sometimes it's taking ambiguous instructions and delivering an informative and usable presentation to my coworkers.
I also get to interact with people from different departments and different prior experiences; I connect with a ton of really smart, innovative, and interesting people. The freedom we're given to solve problems and the access we have to people from all over the company are really uncommon for new grads in their first job out of college. I'm grateful for these opportunities I've been given thus far at Qualtrics.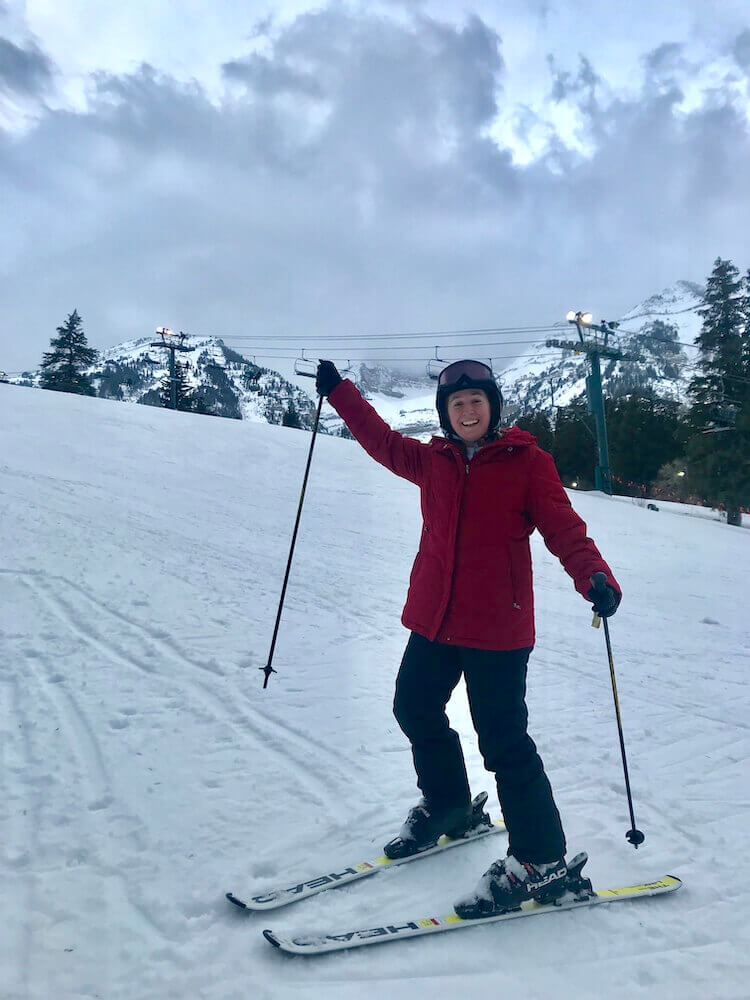 What was the turning point where you 'had to have the job'?
I knew I had to have this job the second I stepped into the office last April. I never expected to move to Utah after graduating from college and living my whole life on the east coast, so I didn't come to the office visit expecting to be as blown away as I was.
The weekend before, I had a final round interview for a position that I was initially more interested in. But when I sat down and had lunch with the current group of product specialists and met with the Global Ops managers, all my thoughts about the other company went out the window. On my visit, I met some of the most interesting, innovative, and authentic people I had ever met. It made me excited to begin my first real job here and hopefully turn this opportunity into a long term career at Qualtrics.

What does your day look like?
Every day at Qualtrics looks different for me. I've had the opportunity to not only develop in-depth knowledge of the research core product but also to learn a specialty product, 360 assessments, as well. I've also gotten involved in some really awesome projects that have taught me a lot of new skills that I'll be able to use throughout my career. This growth has been recognized and celebrated by my manager in incredible ways, even acknowledging me as a top performer in the department. I didn't expect to receive this kind of recognition from leaders in the company while in a level one position. That appreciation continues to serve as motivation for me to work even harder every day.
The projects I've taken on have allowed me to collaborate with members of the sales and sales ops teams, performing competitive analysis to determine how we can better sell our software to customers. I'm also the head of the Quni Special Recruiting Team. I work closely with members of the recruiting team so we can meet our substantial hiring goals. Being involved with a bunch of different teams and projects, along with working on my core job, means that no two days are the same. It keeps things really exciting.
What surprised you most about working at Qualtrics?
The first thing is how much people here care about you as a person and as an employee. It would be really easy for people working at a company that's growing as fast as we are, and that has experienced as much success as we have, to try and claim that success for themselves. But that's not the case. Everyone here really cares about each other as people. They will go out of their way to assist anyone with anything they need help with. From my manager to the product specialists that sit next to me to the gurus who guide us through virtually every situation. Everyone wants to see each other take on new challenges and succeed.
The second thing that surprised me about Qualtrics is how much opportunity there is here. Recruiters and managers tell you this when you're applying for the position. It's easy to dismiss this at first. But you really can't ignore the amount of opportunity here to learn and grow. If you see a process that can be improved, you can improve it yourself. If you think having a feature would improve your or a user's ability to utilize the platform, you can just build that feature. Or if you're me, request that engineers build that feature! Because we're growing so fast, there are so many places you can shine as an individual and also challenge yourself to become someone that everyone wants on their team.
You can explore our open opportunities at any time by visiting our career page. Looking to discover more reasons "Why Qualtrics"? You can discover the series here.
| | |
| --- | --- |
| | Mackenzie is a part of Quni team and is a graduate of Georgetown University. She was the Team Captain for Georgetown University Field Hockey and is an avid explorer of Utah. |
Related Articles