Why Qualtrics
Why Qualtrics – Madeleine Ackels – Recruiting Coordinator – Provo, UT
Joy is the biggest motivator for me. My desire to be joyful drives my career, my relationships, and my whole life. I find the truest joy in building and fostering relationships with people and recruiting allows me to do that in a uniquely professional and profound way.
Happiness is a choice, but joy is a consequence of that choice. Joy is what makes our lives full, complete, and worth living. But in order to receive joy, we must first choose to be happy. I fill my life with things which make that choice easy: a solid career at a thriving company, wonderful friends and family who bring light to my life, and avenues to be creative and cultivate my talents and interests.
What attracted you to Qualtrics in the first place?
The sense of opportunity. I think we all (or at least all of us at Qualtrics) want to have a purpose. We want to make an impact that matters. Qualtrics gives me the opportunity to not only feel important but to actually be important. Our company is growing rapidly, and I think it's easy to forget just how irreplaceable recruiters are in that process. Every day I get to know candidates well enough to decide whether or not they'd bring serious value to Qualtrics. I get to sell them on this awesome culture and opportunity that I was so easily sold on. And I know that with each hire, we're being driven to bigger and better places as a whole. It's so thrilling to me.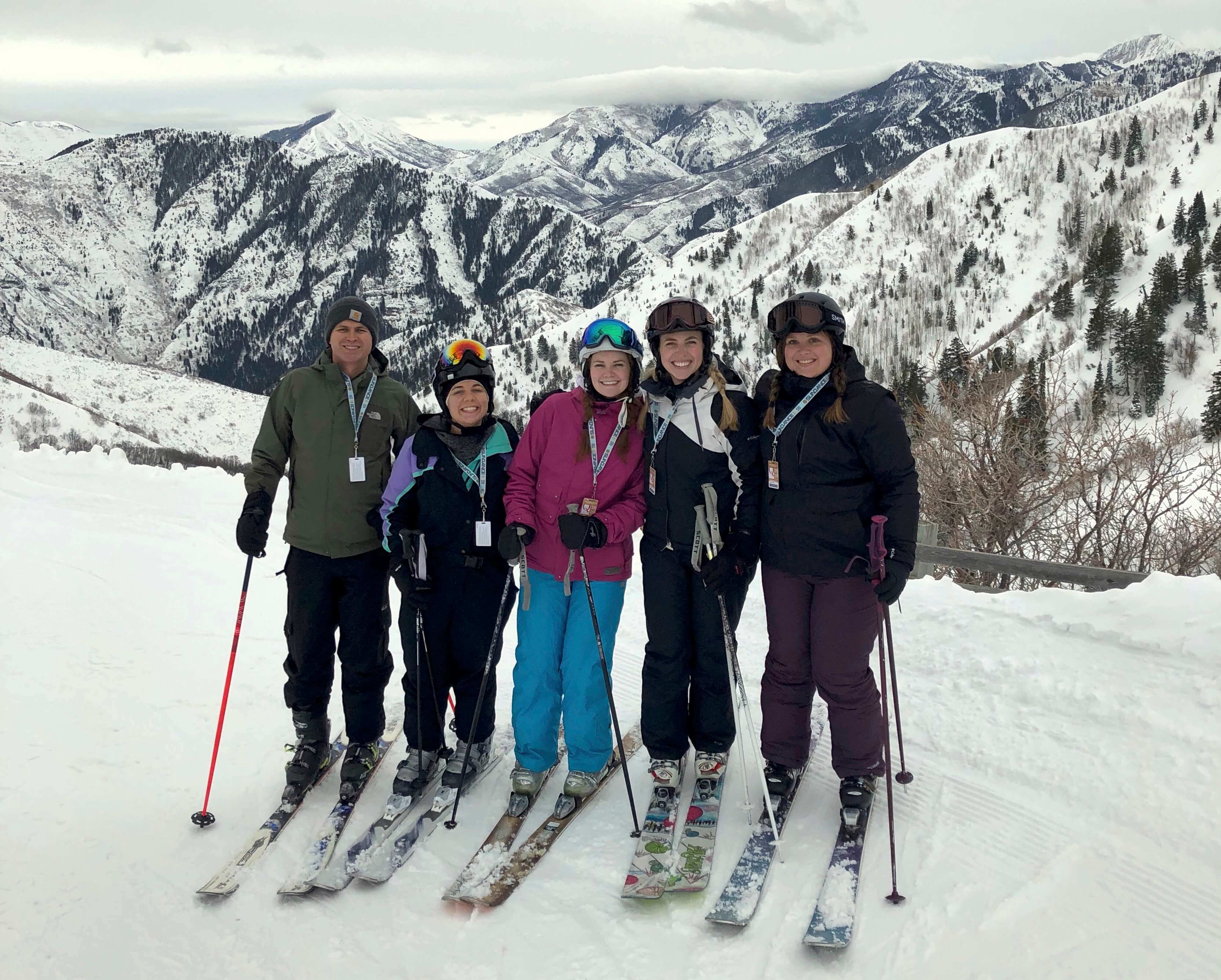 Any tips for someone who is considering a role at Qualtrics?
Get here. Now.
What made you want to get into recruiting?
I didn't really understand that "recruiter" was a job title until I held an offer to be one in my hand. It's just one of those things I never thought about, you know? Of course, it's someone's responsibility to actually hire people to work at a company, but it just didn't cross my mind for many years. Once I discovered this career path existed, it just felt good to me. It's a great blend of so many things I love and am good at - building relationships, communicating, problem-solving, project management, long-term planning, etc. It's been a better fit for me than I could've imagined at the start.
How have you become involved in community at Qualtrics?
5 for the Fight is so dear to me, and it's the biggest way I've been involved in the greater Qualtrics community outside of work itself. My dad's brother recently passed away after a six-year battle with cancer, and my 5 is for him. I've cheered during the ad at Jazz games, volunteered at our 5 For The Fight Night at X4 by working with our unbelievable researchers, and (very slowly) walked the 5k during 5 For The Fight month this past May. It is so meaningful to me to see how dedicated Qualtrics is to financially aid cancer research efforts, and this dedication influences employees to do the same and so much more. Words can't fully express how much I love and support this cause.
Qualtrics is growing, and if you're ready to find your "why" at a place like this, you can explore our open opportunities at any time by visiting our career page. Looking to discover more reasons "Why Qualtrics"? You can find the whole series here. Want to chat? You can get in touch by checking out Qualtrics Life on Twitter, Facebook, and Instagram.
| | |
| --- | --- |
| | Madeleine is an alumnus of Spring Hill College and started her recruiting career at Goldman Sachs. Outside of work, you can normally find her at a live concert every couple of weeks or creating her own pottery. |
Related Articles