Why Qualtrics
'Why Qualtrics' – Ellie S., Product Specialist, Quni
What is your 'Why'? How does Qualtrics connect?
I care deeply about people. My relationships are the most important part of my life. I want to have time to spend with my family and friends on the weekends and after work. I want to impact others in my day-to-day life –both my colleagues and our clients. More than anything, I want to help people.
Because of this, when I was facing college graduation, I was looking for a company where I would be able to impact others in a positive way, form relationships, and interact with clients. I hold myself to a very high standard, and I wanted to work for a company that does the same. I wanted to be unequivocally proud to say, "I work there." I found that and more at Qualtrics.
My job gives me the opportunity to make an impact on people's lives by helping them have impact. A graduate student completing research for their degree will email in, and I'll help them set up their survey to best collect data. A team member at a Fortune 100 company will call in, and we will work together to build a dashboard that delivers meaningful insights to a decision-maker in their field. A small business owner will chat in about a project they are working on, and I will help them discover a feature of Qualtrics that makes their job easier. It's incredibly rewarding.
Beyond that, I've had opportunities within the company to help people. I've mentored new hires during their first couple of weeks at Qualtrics, helping them learn the ropes. I've worked "clinic" shifts as the help desk for other Qualtrics employees, explaining different product functions and possibilities to help their clients. I serve on the "Fun Committee" for my team, planning big and small events to help us get to know each other better.
My colleagues are some of the most impressive people I've ever met. I've always been a firm believer in the fact that if you're the smartest person in the room, you're in the wrong room, because you won't ever grow. Every bit of help I've been able to give to my coworkers, Qualtrics has given me back in spades.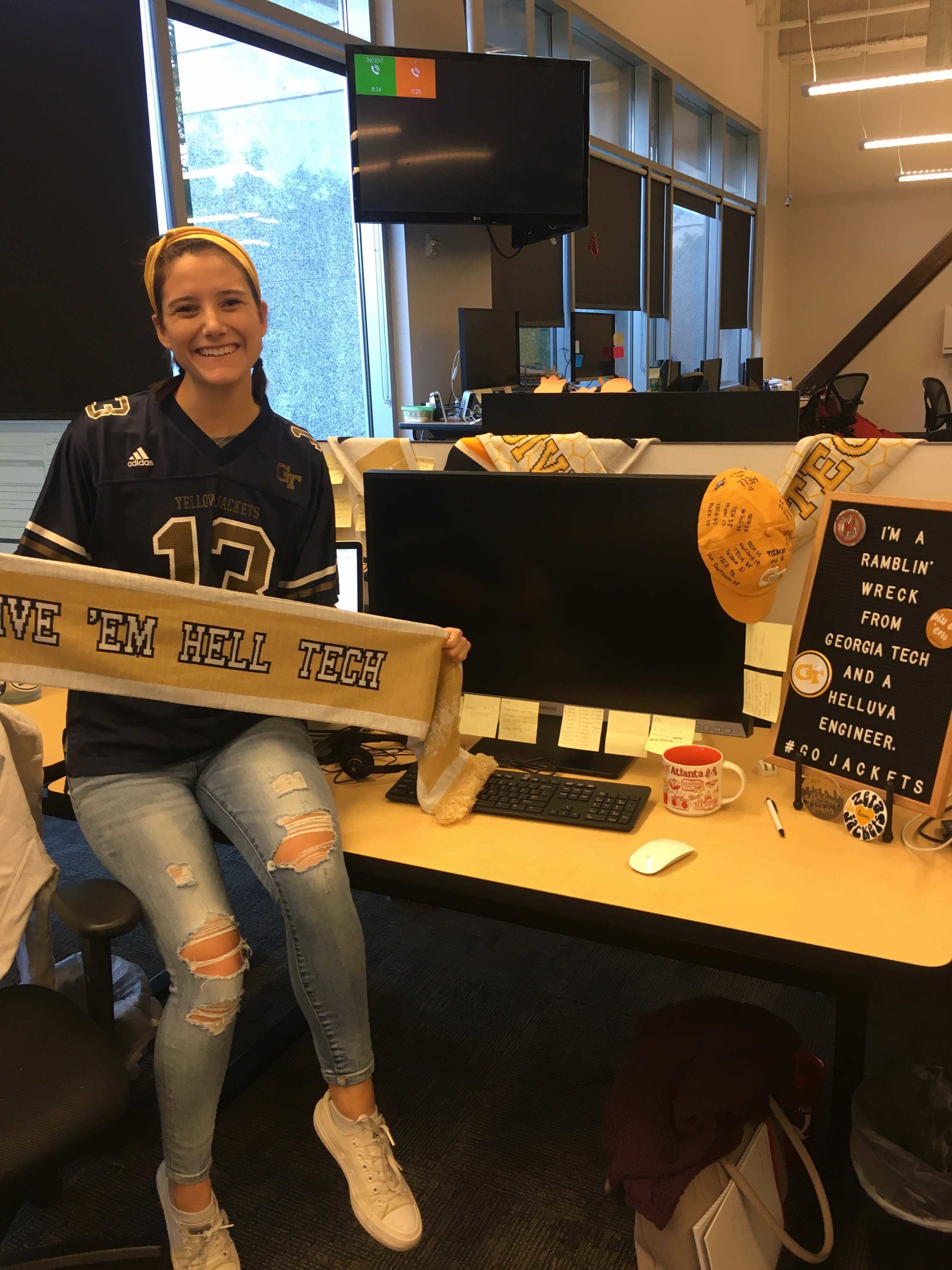 What attracted you to Qualtrics in the first place?
The fall of my senior year at Georgia Tech, I was feeling a bit lost. I loved Atlanta, had multiple job offers in the city, and was about to graduate with a degree in Industrial Engineering after four years of a program that challenged and excited me, but I didn't feel passionate about where my next steps seemed to be taking me. I was looking for a company that would drive me towards success as strongly as Tech did, while allowing me the opportunity to make a difference in something that I cared about, and I was starting to worry that I wasn't going to find that. On a whim, I started up an Internet search- "Companies based out of Phoenix, Arizona," "Companies based out of Austin, Texas," "Companies based out of Salt Lake City, Utah." The last one stuck - I found Qualtrics. Browsing the website, I was struck by how similar Qualtrics' values and goals matched mine.
My favorite quote has always been, "The place in which I'll fit will not exist until I make it." And right there on the website, Qualtrics touted, "We're not just changing the rules, we're changing the game." The job description noted, "The one constant about Qualtrics is progress." I could tell that Qualtrics was a company of passionate people working to improve the lives of others through a product I would be proud to support. This only proved to be more and more true the more I learned about and interacted with the organization and my now-coworkers.
What does your day look like? What is your favorite part of the role?
My day consists of talking to clients on the phone, via email, or through chat. You never know what problem you're going to get to solve each day, and it's really fun to challenge yourself to use what you know about the product to come up with unique solutions for the different use cases we get presented with. My favorite type of question is when someone says, "Hey, this is what I'm trying to accomplish," and you work together to consider all of the different aspects–what the user experience is going to be like, what the data will look like, how they'll want to analyze and use it – to figure out the best way to build their project.
The best part about the job is the measurable impact I have on the company. My contribution matters – I am the main touchpoint most customers have with Qualtrics, and every day I leave knowing I made a difference in the organization.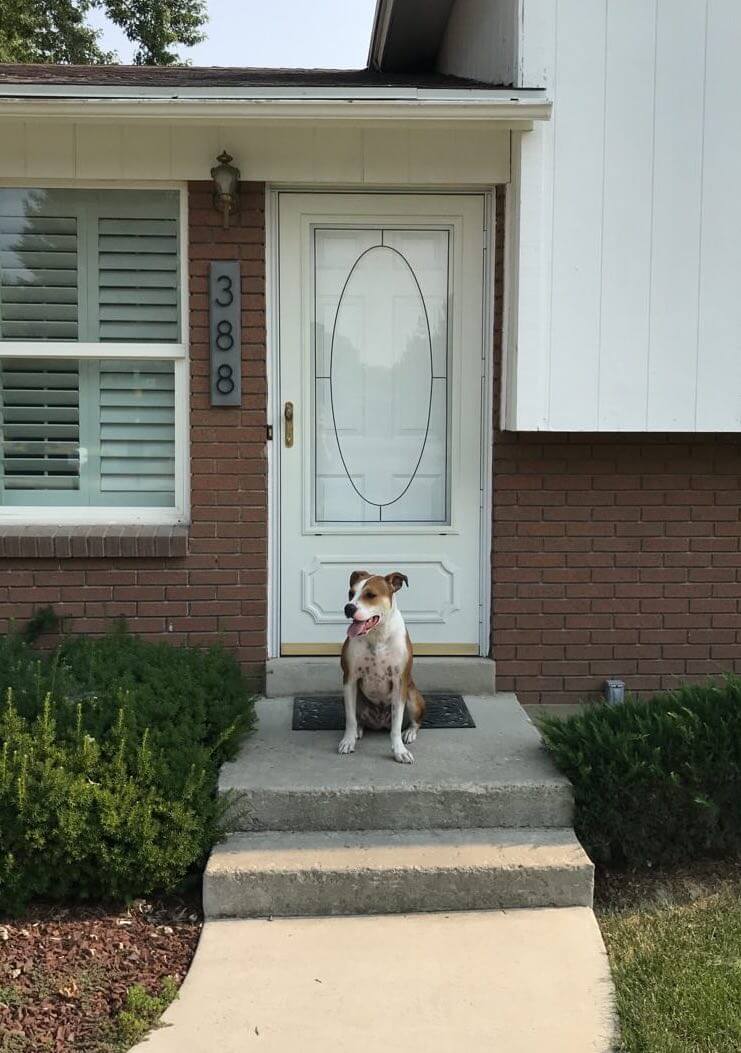 What was moving like?
My fiancé and I moved out to Sandy, Utah from Atlanta, Georgia, driving the almost 2,000 miles with our dog, Luke. Some of our family even came out to help us with the move! Being out in Utah has been amazing–we've taken advantage of everything there is to do here as much as possible. Our favorite hobbies now include hiking, off-roading, paddle boarding, and rock climbing. This winter, we plan to start snowboarding. It's impossible not to enjoy all of the natural beauty this state has to offer!
I was also worried coming out here and not knowing anyone, but since so many people in Quni just graduated college and moved to Utah from elsewhere, I feel a real sense of community with everyone, and it's been really easy to make friends and find people to hang out with outside of work. My fiancé and I even joined a soccer league together (despite me being terrible at soccer!) with some people from Qualtrics, and we've been able to meet even more people through my coworkers.
Describe Qualtrics in 3 words:
Exciting
Impactful
Community
| | |
| --- | --- |
| | Ellie Swiger is a Product Specialist for the Customer Support Team (Quni) in Qualtrics' Provo, Utah office. She holds a Bachelors of Science in Industrial Engineering from the Georgia Institute of Technology. |
Related Articles