Why Qualtrics
Why Qualtrics? Rafik's Pursuit of Impact as a Technology Consultant
Rafik is a Senior Technology Consultant for the EX platform. As trusted advisors and advocates for their customers during implementation, Technology Consultants drive operational improvements and product enhancements, and set the tone for the future of the partnership. Here's why Rafik puts his skills to work at Qualtrics.
---
After several years of working in the federal consulting space on some of the world's largest implementations, I decided it was time for a new challenge. I was picky and it took me a couple of years to really find what I was looking for. When I found Qualtrics, it was a no-brainer. The biggest attraction for me was how Qualtrics was pioneering the space in Employee Experience. I'm very excited about all the opportunities and the untapped potential globally.
While considering working at the Q, I did my research and I asked dozens of people their opinion. The amount of positive feedback about the work culture and the company at large was overwhelming. Not one person gave any reservation and the decision became a no-brainer!
What is your favorite part of your role?
As a Technology Consultant, I have the privilege of being the bridge between our technology and the client. I love learning and understanding the intricacies of our product from the engineering teams and then using that to create a better experience for our customers. I get to see the direct impact Qualtrics makes on very large organizations.
So you're new to Seattle - what has the move been like?
I grew up on the East Coast and worked in the Middle East for a couple of years so everything in Seattle is new to me. Initially, Seattle wasn't on my list, but when I flew out to visit the city and the office I had to quickly recalculate. The beauty of the Pacific Northwest had me awestruck. Now I'm spoiled in following my passions outside of work including cycling, basketball, sailing, and snowboarding.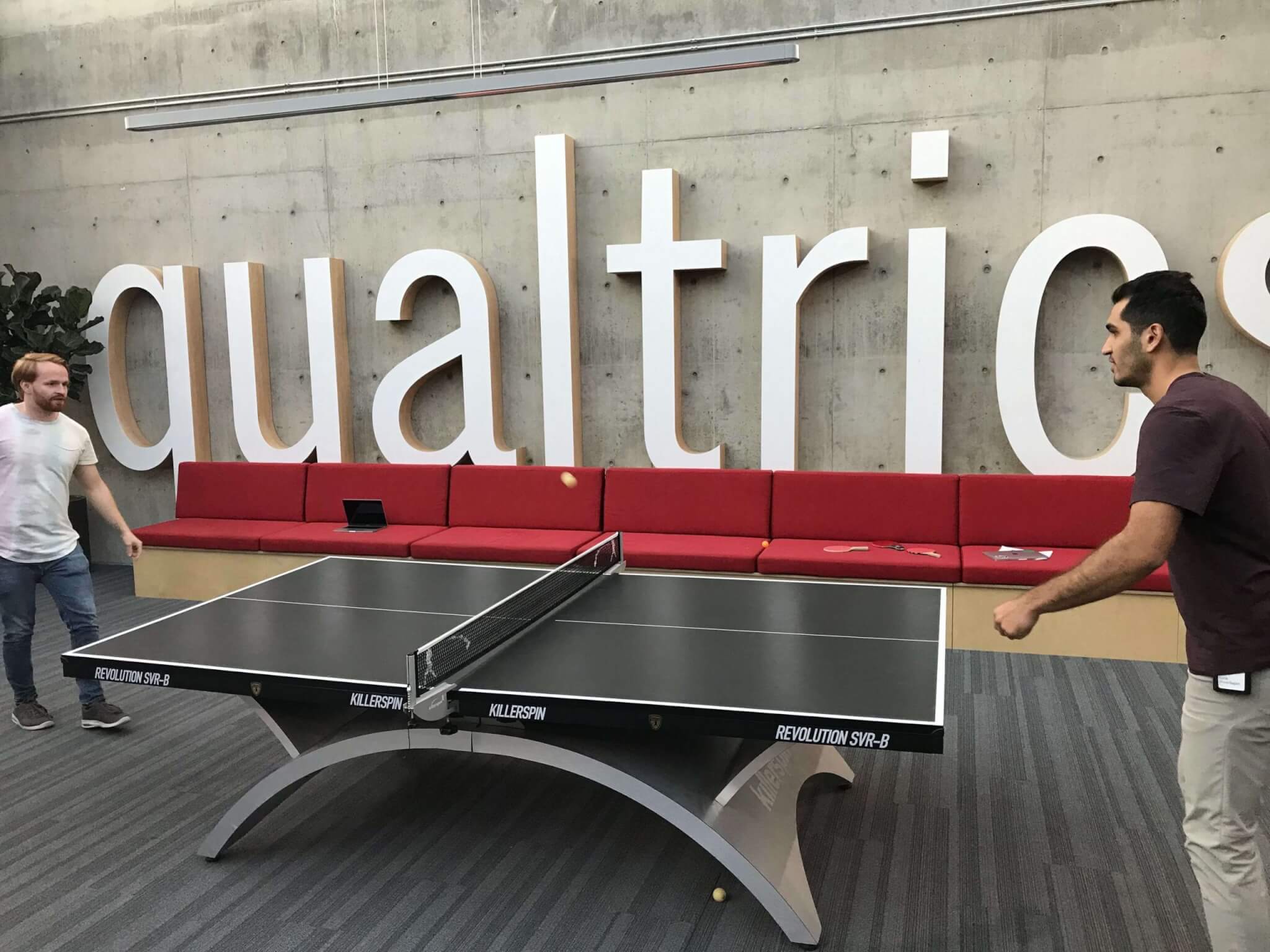 What are your aspirations in career/life?
I'd like to be a professional basketball coach in the future. I was a manager in college for the VCU basketball team, which included a trip to the Final Four! I love being around the athletes and helping them get better on and off the court. It's really exciting to coach a team where everyone shares a common goal and we put everything on the line to achieve it. I'm blessed to work at Qualtrics in that I have the opportunity outside of work to coach at a local high school.
What are the 3 words you'd use to describe Qualtrics?
Supportive, Pioneer, Energetic
Qualtrics is growing, and if you're ready to find your "why" at a place like this, you can explore our open opportunities at any time by visiting our career page. Looking to discover more reasons "Why Qualtrics"? You can find the whole series here.
Want to chat? You can get in touch by checking out Qualtrics Life on Twitter, Facebook, and Instagram.
| | |
| --- | --- |
| | Rafik is an alumnus of Virginia Commonwealth University and started his career at GE Healthcare. Outside of Qualtrics, Rafik is a High School Basketball Coach! |
Related Articles