Why Qualtrics
'Why Qualtrics' Cian F – Research Services Project Manager – Dublin
Describe Qualtrics to a candidate in 3 words
Energetic, fast-paced, empowering
What is your 'why'? How does Qualtrics connect with your 'why'?
The reason I work for a company like Qualtrics is to develop both personally and professionally. The opportunities come thick and fast in a hyper-growth company, and that forces you to become comfortable in an ever-changing environment.
Throughout my time at Qualtrics I have been a Product Specialist in our Quni department and developed my technical and troubleshooting skills before becoming a Project Manager on our Research Services team. Our team has more than doubled in size over the past year and it has been fantastic to be a part of such exciting growth. I was given the opportunity to work in our Sydney office and develop our APJ Research Services team which was a fantastic and challenging experience. After 3 years with Qualtrics I cannot think of anywhere else where I would develop as quickly and been given the opportunities I have.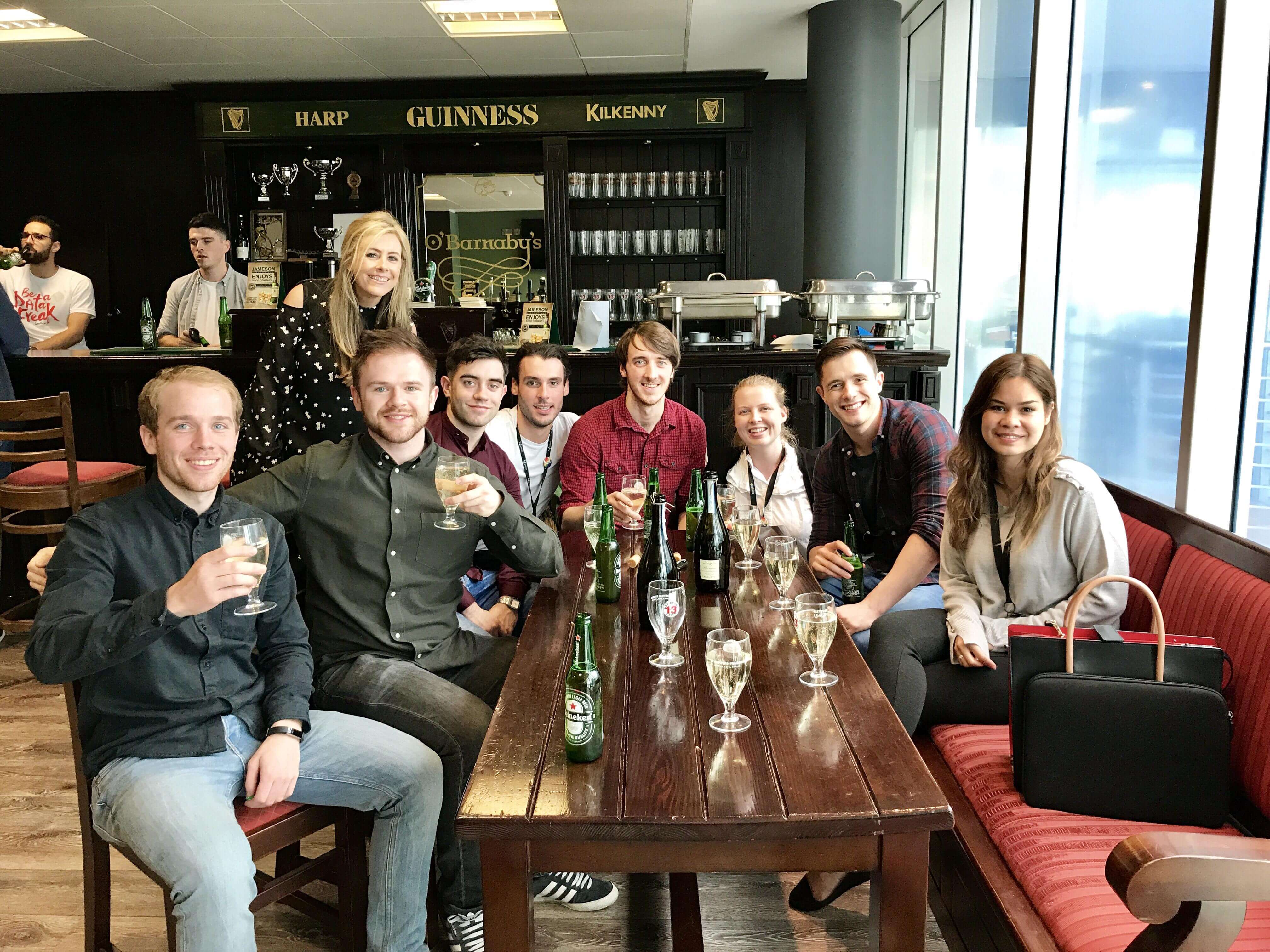 What does your day look like?
As a Project Manager for Research Services, my day is full of emails and calls with people in a multitude of different roles from a variety of backgrounds. At any one time I may be managing up to 30 projects, working with University Professors throughout EMEA or a Market Researcher using our XM platform to better understand their consumers. I work with our Account Executives and partners to provide a host of services required by Qualtrics customers, from survey methodology and design right through to reporting and analysis.
Throughout my day I work with my manager to align on project plans for our largest research projects and on how we can continually improve our processes.
What is your favorite part of your role?
Working with so many different people on a day to day basis and observing how our clients use the Qualtrics platform to achieve their business or academic goals. I manage full-service projects that involve our SME team, survey build team, translators, online panel partners and implementation team. Managing this type of project gives me great insight into the entire lifecycle of a market research project which is invaluable experience wherever you go. On every project I work on, I learn something new which keeps it interesting and exciting.
I work with clients to understand their business needs and align the resources necessary to accomplish this successfully. Delighting customers is something we place great value in at Qualtrics and is a core part of my role.
Any tips for someone who is considering an opportunity at Qualtrics?
Just ask! Whether it is for an upcoming role or if you would like to learn more about Qualtrics as a company, reach out and ask! Here at Qualtrics EMEA, we have a culture of openness and transparency and would be more than happy to invite you for a drink in Dermot's pub to chat about opportunities at Qualtrics!
What surprised you most about working at Qualtrics?
Qualtrics values — TACOS (Transparency, Accountability, Customer-Obsession, One Team and Scrappy) — ring true every day in everything we do. The aspect I was most surprised about is the transparency throughout our company. Qualtrics wants their employees to succeed and rewards those who work hard and put their hand up while also being fully transparent in what employees must do to reach the next level. This allows all employees to see a clear path and places them in control of their own trajectory.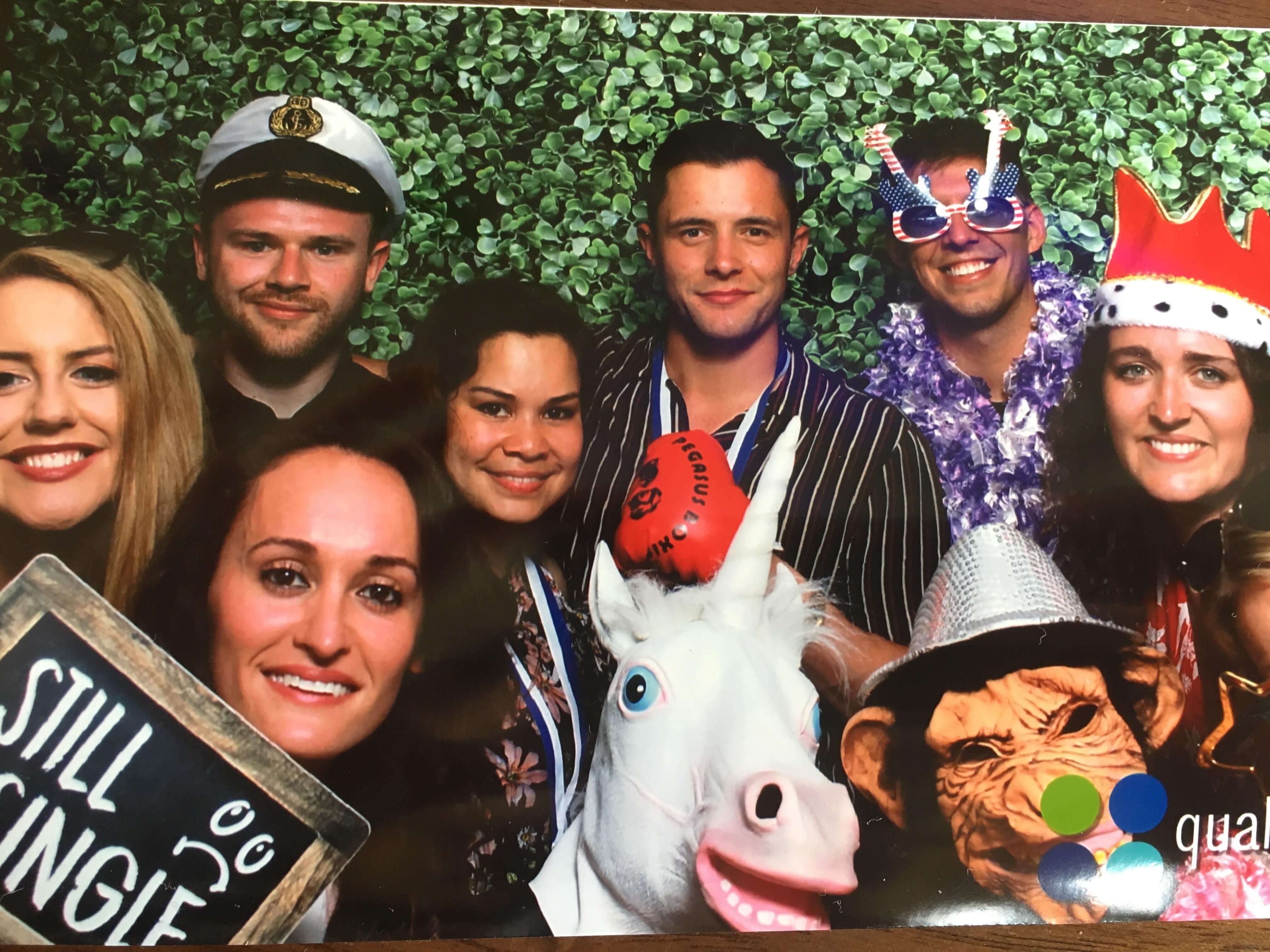 What are your aspirations in career/life?
To contribute as much as possible to my team and company. I hope to continually develop as a project manager by learning from those around me and challenging myself with more complex projects. I aspire to become a leader in my team and encourage others to put up their hand for the opportunities that come in a company like Qualtrics. Looking out the office window and seeing our new EMEA office take shape I am confident Qualtrics will continue to accelerate for some time.
Cian Farrelly is a Project Manager in Qualtrics' Dublin, Ireland office. He holds a Bachelors of Arts in Psychology and a Masters of Science in Neuropharmacology, both from the National University of Ireland, Galway.
.
Related Articles