Why Qualtrics
'Why Qualtrics' – Killian Carroll, Software Engineer
Hello! I'm Killian, a software engineer from Dublin. I spend my time traveling, writing code and for one week of the year, trying my best to not injure myself snowboarding.
What is your 'why'? Why do you do what you do...
I always need to be in the process of creating something. Whether it's bad art, Photoshopping my friends' heads onto pictures of birds, editing videos, writing code or brewing beer, I'm happiest when building something.
How does Qualtrics connect with your 'why'?
As a software engineer at Qualtrics, I get to build solutions for real problems for customers around the world. It's exciting to work with clients directly to create something that will be used by thousands of people. The nature of the work changes frequently here, so I'm always pushing the boundaries of my knowledge.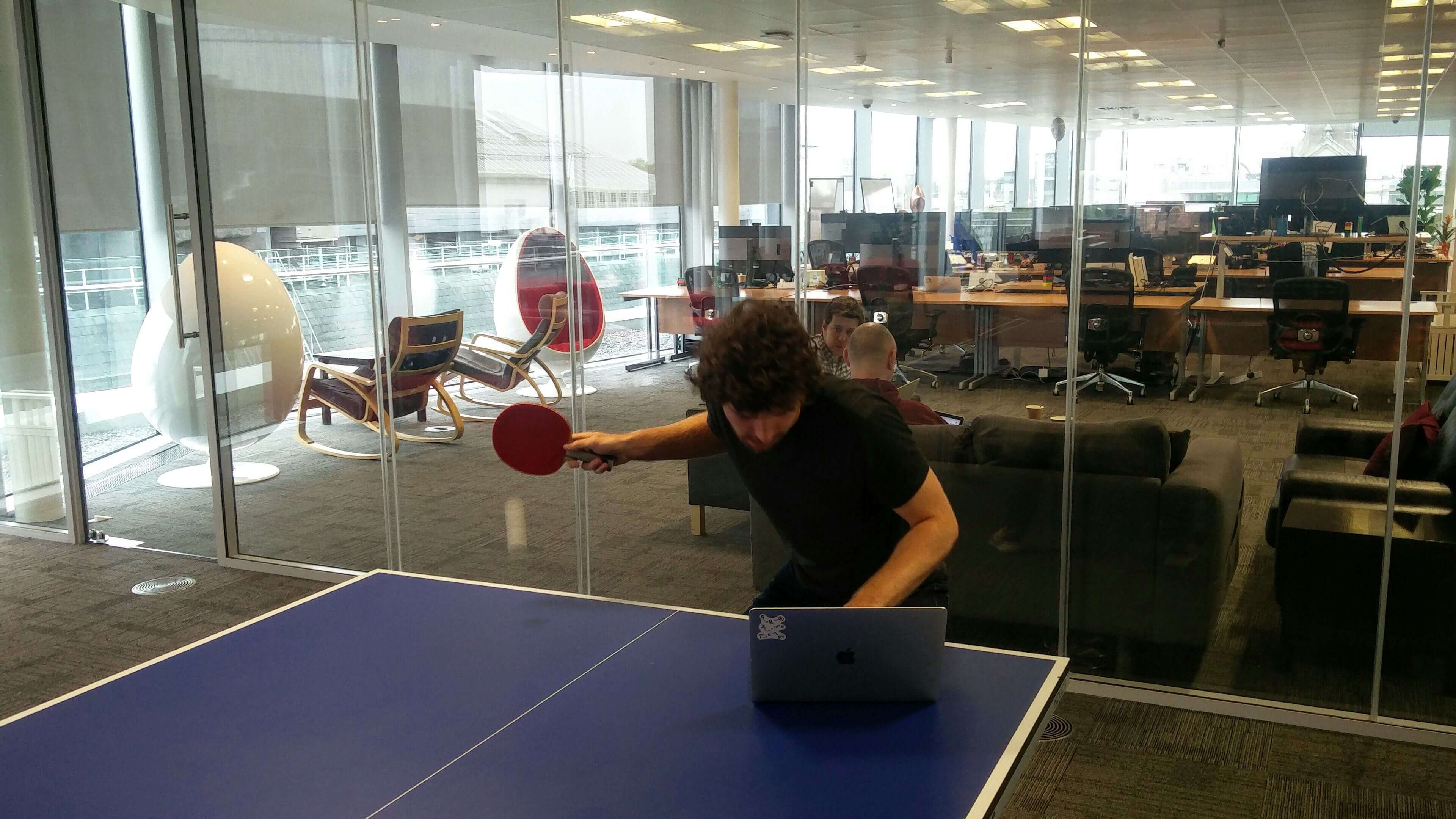 What does your day look like?
I arrive in the morning and grab some porridge and a coffee. I try to get the quick and easy tasks out of the way before our brief daily team sync at 10AM. After that, I have a block of time to tackle the hardest problems of the day until someone convinces me to get some lunch. I usually eat my lunch quickly so I can spend time annihilating everyone occasionally winning at table tennis.
After lunch, I have a second block of time for challenging work until the evening. I end the day picking off smaller tasks and jotting down what I need to get done the next day before going home. (Unless it's Friday, in which case, after work, I go straight to the Prosecco tap in Dermot's — the Qualtrics pub.)
What is your favorite part of your role?
The variance of the work is great. I never feel like I know everything and am constantly upskilling to be effective in my role. Everyone on the team will be better than you at something so it's a great environment to learn in.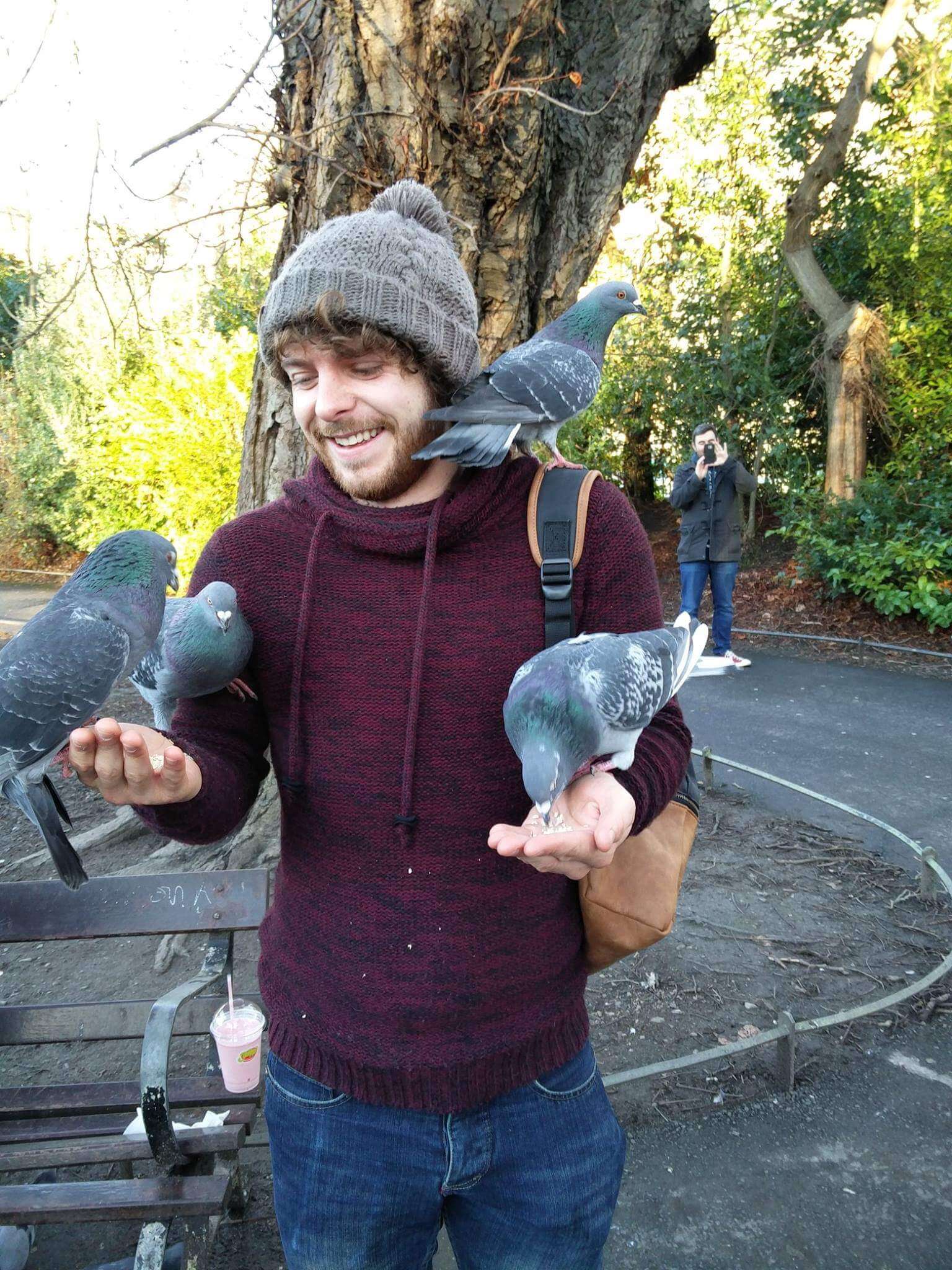 Any tips for someone who is considering an opportunity at Qualtrics?
Come prepared! Across every role Qualtrics the interview process is difficult, but manageable if you spend some learning about what will be required of you beforehand. Figure out what you'd like to achieve in your time at Qualtrics and articulate that.
What surprised you most about working at Qualtrics?
How friendly everyone is! It's impossible to get to know everyone in the office but I'm always met with smiles when starting a conversation with someone I haven't talked to before. An important part of the hiring process at Qualtrics is how easy someone is to work with and it really shows.
It's also a company with a conscience. From cancer research fundraising initiatives to hosting LGBT events, it really seems like Qualtrics is trying to be a positive influence in the world.
What is your top #LifeHack?
You can squeeze two pieces of Toblerone together to break them off easily instead of trying to tear them apart like a barbarian.
Bonus: Describe Qualtrics to a candidate in 3 words!
Friendly, challenging and fun.
| | |
| --- | --- |
| | Killian Carroll is a Software Engineer in Qualtrics' Dublin, Ireland office. He holds a Bachelors of Science in Computer Science from Dublin City University. |
Related Articles