Why Qualtrics
Gain skills. Make Impact. Melissa's Engineering Internship
My "why" is twofold: I'm driven by a desire to (1) strengthen and diversify my skill set through new experiences, and (2) leverage those skills to create meaningful impact in other people's lives. Qualtrics provides a fantastic place for me to grow in these areas! I've found a team that is committed to not just getting the job done but making sure it's the "right" job to do—and that it's done well. This combination of ambition, creativity, and integrity shapes an environment that makes me excited to dive into work each day.
What attracted you to an internship at Qualtrics in the first place?
I first connected to Qualtrics through the RippleMatch recruiting platform. I was studying abroad in Rome at the time, so I remember speed-walking from the Vatican Museums back to my apartment in Trastevere for the initial phone call. It was my first technical interview ever, but I was determined to give it my best shot!
What was the turning point where you 'had to have the job'?
In every single conversation I had with my interviewers, I could tell that they genuinely enjoyed working at Qualtrics. The way they gushed about the company culture struck me as something that was too good to be true, and yet I had already glimpsed a bit of it through the intentionality that my recruiters and interviewers demonstrated throughout the application process. They cared about me as a person no matter if I ended up at Qualtrics or not. Eventually, I had to decide between two internship offers; the other one was tempting, but I knew in my gut that Qualtrics was where I wanted to be.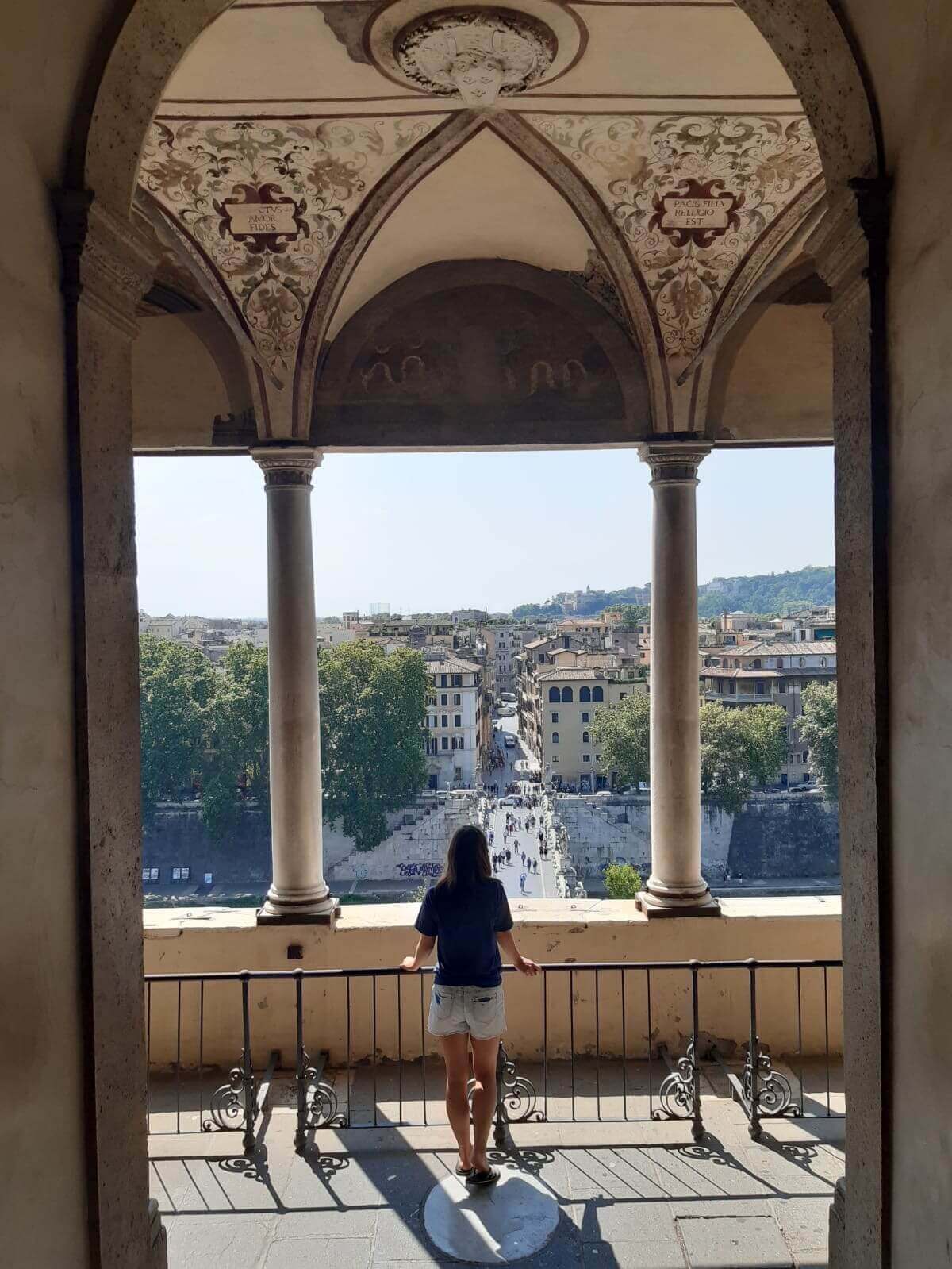 What does your day look like as an intern?
I start the morning by checking in with my manager or mentor, then I prioritize 2-3 tasks to focus on for the day. I often sync with team members to brainstorm implementation ideas, troubleshoot issues, or hammer out more detailed specifications for my project. Because my internship is completely remote, it's a lot of Slack messages and Zoom meetings! Occasionally I'll schedule 1:1s with my team or attend virtual intern events as well. The day really flies by!
What is your favorite part of your role as an intern?
I love that my job is basically to ask questions. I enjoy talking with others on my team, discovering what they're working on and what is going on at Qualtrics in general. I get to learn from so many amazing people about areas that extend way beyond the scope of my intern project.
Any tips for someone who is considering an internship opportunity at Qualtrics?
Coding skills are great, but communication skills are everything! Don't be afraid to voice your thoughts, even if you're unsure or confused, as it invites others in so that they can support you. Remember: independence is not your goal. Customer obsessed collaboration will lead to much more impact!
What surprised you most about working at Qualtrics?
How much everyone lives out #OneTeam. I have been blown away by people's willingness to jump in and help someone else out, and the way they take proactive ownership of projects. The higher-level leadership is so approachable as well. They value each individual's voice, which makes all the difference in creating interdependent energy that empowers everyone to contribute. I already had high expectations at the start of my internship, but I still wasn't prepared for this! At Qualtrics, #OneTeam is not just a passing phrase — it's a reality.
Bonus: Describe Qualtrics to a candidate in 3 words!
Consistently Surpassing Expectations
Qualtrics is growing, and if you're ready to find your "why" at a place like this, you can explore our open opportunities at any time by visiting our career page or by joining our talent community.
| | |
| --- | --- |
| | Melissa is a future alumnus of the University of Washington and had her first internship here at Qualtrics. |
See more of the Qualtrics Life on Facebook, Instagram, and Twitter.
Related Articles