Why Qualtrics
Ming, Engineering Intern, on seeking challenge at Qualtrics
I want to be challenged by work, school, and life in general as I view persevering through challenges as the greatest way to promote personal growth. And I want to work on things that help other people. I am energized by human connection. My strength lies in the relationships I foster.
The work I do with Qualtrics challenges me on a daily basis. I never thought I'd be able to write a design doc, but it was one of my first responsibilities. As part of my role, I get to use and learn a lot of technologies. On top of that, the work I do feels like it actually matters so I'm more pressured to succeed. 
Qualtrics is a much more comprehensive and impressive product than what I initially thought. It's more than just a tool to make research surveys, and I am constantly amazed by the progress companies are able to make using the Qualtrics platform. The COVID, law enforcement, and other solutions have the potential to make profound and positive changes in our society. 
I've also gotten to work with some pretty incredible people. The people at Qualtrics actually enjoy working together and care about the company. As a result, everyone is really invested in our collective success. Despite the internship's virtual nature, I've managed to make quite a few friends. 
What attracted you to an internship at Qualtrics in the first place?
For this summer, I was choosing between JP Morgan, Microsoft, Karat, Qualtrics, and a few other companies. I ultimately chose Qualtrics because of a few factors. 
First, I was told by my interviewer that on his team, every engineer is pretty much forced to act as the Project Manager of their own projects. This level of ownership from engineers is rare for a company as large as Qualtrics. Personally, I wanted to have the experience of taking ownership of one's own project while enjoying the benefits provided by working at a large company.
Second, the projects that the past interns did the year prior were very sophisticated and technically challenging. So I knew that if I joined I wouldn't be stuck working on meaningless intern tasks. 
Finally, I was impressed by how passionate my interviewers and recruiters were about Qualtrics as a whole. I had never met employees who were as passionate about their company as Qualtrics employees were, and I instantly knew I wanted to be a part of the team.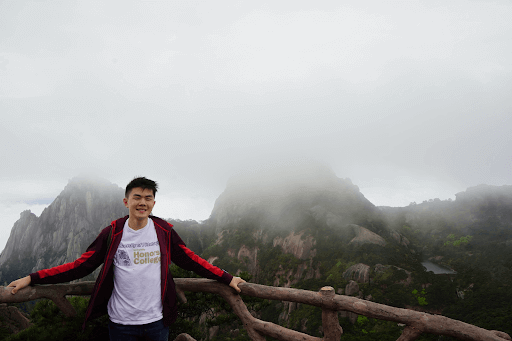 What does your day look like as an intern?
Every day is different:
9:30 - Start work: check email, Slack, pick up from where I left off yesterday
10:30 - Learn something
If I finish any immediate tasks that I have, I often find myself learning something new on PluralSight
12:00 - Lunch
1:00 - Team Standup
Short meeting that usually lasts 30 minutes. We have a litany of other meetings that also periodically happen, but stand up is daily.
3:00 - Usually have a 1:1 with someone or an intern event in the afternoon
If nothing is scheduled I usually just keep working or have a quick Zoom call with my mentor if I'm blocked on something and need assistance
5:00 - Daily one-on-one with my mentor
Just talk about my daily progress and what I'm going to work on the next morning
5:30 - Clock out!
Workout, Eat dinner, Loaf
8:00 - Every Thursday, I have a happy hour with my team.
If it's not Thursday I'll just go on with my life lol
What is your favorite part of your role as an intern?
I was pleasantly surprised by how much impact my project provided for Qualtrics and the amount of autonomy I was given for it. Without diving in too much detail, my project would help save Qualtrics clients 3-4 weeks of wait time by changing how the backend API operated. 
The autonomy was uncomfortable at first, but I quickly appreciated it. It allows me to take ownership of the project and forces me to tackle all the challenges my project faces, not just the ones I was comfortable with. It also forces me to reach out to others for help and investigate my issues. Getting comfortable with being uncomfortable allowed me to quickly integrate into the team and engineering team in general.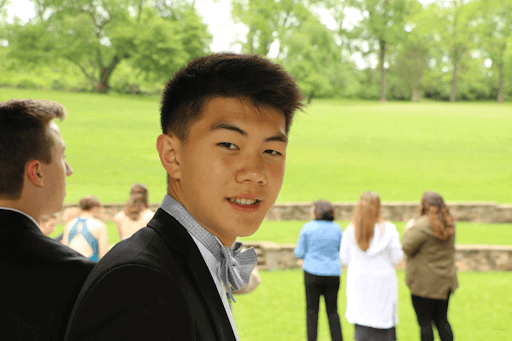 Any tips for someone who is considering an internship opportunity at Qualtrics?
If you're deciding on applying to Qualtrics you should definitely do it, what's there to lose? 
If you already got the offer, realize that at Qualtrics: you will learn a lot and be challenged every day. There'll be high expectations for the work you do. Your team will be extremely supportive but still provide the autonomy you need.
What surprised you most about working at Qualtrics?
I was surprised by how transparent the company was. Every week there is a company event called Thank God It's Thursday (TGIT) where C-level executives and other leaders talk about exciting news and initiatives happening at Qualtrics. For a company of this size, I wouldn't expect to have this much exposure to the workings of the higher-ups.
Overall I was impressed by how much the company embodies its TACOS principles. It's easy to use company principles purely for marketing purposes, but Qualtrics employees definitely live by them every day.
Qualtrics is growing, and if you're ready to find your "why" at a place like this, you can explore our open opportunities at any time by visiting our career page or by joining our talent community.
| | |
| --- | --- |
| | Ming is a future alumnus of the University of Pittsburgh and Qualtrics is his second internship. He took his high school senior photos with his cat. |
See more of the Qualtrics Life on Facebook, Instagram, and Twitter.
Related Articles