Qualtrics Experience
One Team: Closing Gaps in Our Communities
Nearly 2 years ago, we began the Qualtrics Experience Bonus program. It was both a way for Qualtrics to show the appreciation it has for the team and to help them close an experience gap in their lives. We have seen worldwide travel, deep investment in family time, the fulfillment of bucket list items, and an array of other experiences. Many times, these experiences were not about the Qualtrician closing a gap in their own life, but about an opportunity to fulfill a wish of a loved one or someone in their community.
As the world was confronted by COVID-19, and the challenges it presented, many people in our team were looking to do something more to help those around them. We've seen Qualtricians around the globe contribute to critical charities, local businesses, and members of their own communities. The Qualtrics "One Team" mentality has come into its own as our team has taken action and put their Experience Bonuses forward for the people and places they wouldn't allow to be overlooked or broken during this time.
We asked them to share their stories with us; here are just a few.

I donated my Experience Bonus to the Grace Farms Relief Fund for Connecticut, established in response to the current COVID-19 pandemic to help address the critical shortage of Personal Protective Equipment (PPE) for health care workers in Connecticut. It's amazing what the people on the front lines are sacrificing to help us fight this battle - I hope this donation will make a difference for many of these courageous individuals.
One of our objectives at Qualtrics is to encourage employees to Learn, Lead, and Live. Please explain how your experience contributed to this objective.
So far this initiative has achieved the following:
150k DELIVERED: N95 respirator masks —and we are poised to distribute an additional 150,000 to the front lines, including Connecticut hospitals, COVID-19 clinics and testing sites, first responders and skilled nursing facilities in local townships this week.
4k DELIVERED: Full Isolation Coveralls to Fairfield County and New Haven Hospitals and First Responders.
50k DELIVERED: additional pieces of Personal Protective Equipment (PPE), including surgical and disposable masks, coveralls, and goggles and are currently in use statewide.
2,384 Individuals provided with healthy meals from March 16-April 3, increasing food security for some of the County's most vulnerable populations.
9 Not-for-profit partner organizations engaged, helping to provide support to the elderly, refugees and immigrants, homeless and working poor, and those impacted by domestic violence.
5 Towns receiving aid across Fairfield County to include Bridgeport, Fairfield, New Canaan, Norwalk, and Stamford.
Jon Czernel - Breakthrough Cancer Research, Simon Community
I will be making a significant donation directly to our designated 5FTF partner organization, Breakthrough Cancer Research. I will use remaining funds to support other local charities, such as the Simon Community (homelessness) and potentially other COVID-19 related charities. I will use a small portion to purchase a few board games that we can play as a family, and a few online games I can play to stay connected with my parents and other family members virtually.
One of our objectives at Qualtrics is to encourage employees to Learn, Lead, and Live. Please explain how your experience contributed to this objective.
Focus will be on providing funds for charities that won't be getting the focus they need during COVID-19.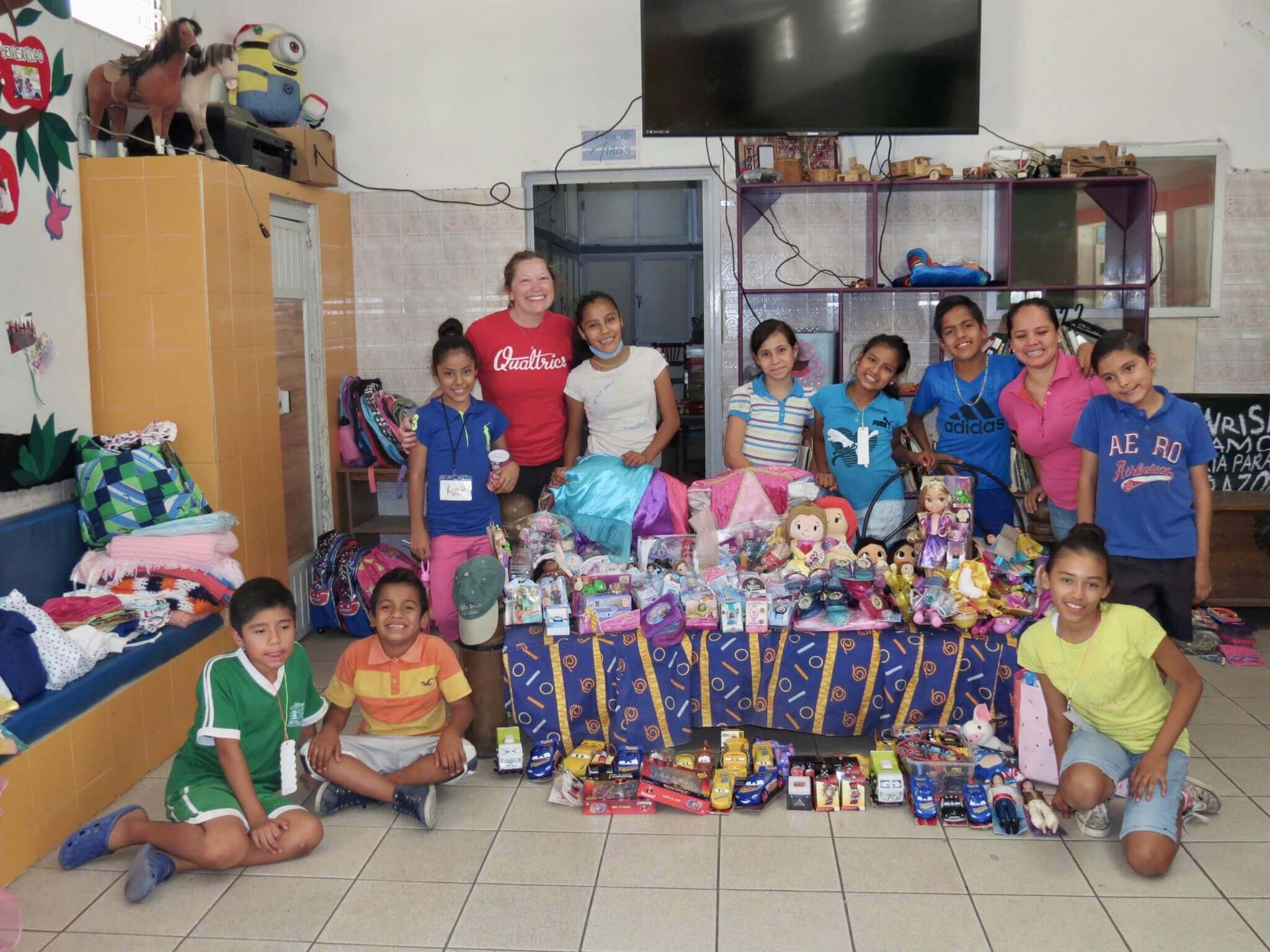 Well... my plan was to use my bonus to take my family to Mexico on our annual orphanage work trip, but since that ended up getting cancelled (which suuuuuucks!) we sent the donation to the orphanage instead to help with the cost of caring for the kids there, especially since their schools are closed just like ours! We may not be able to travel to see them this year, but their need is just as big (or bigger!) than ever, and we are grateful to be able to support them.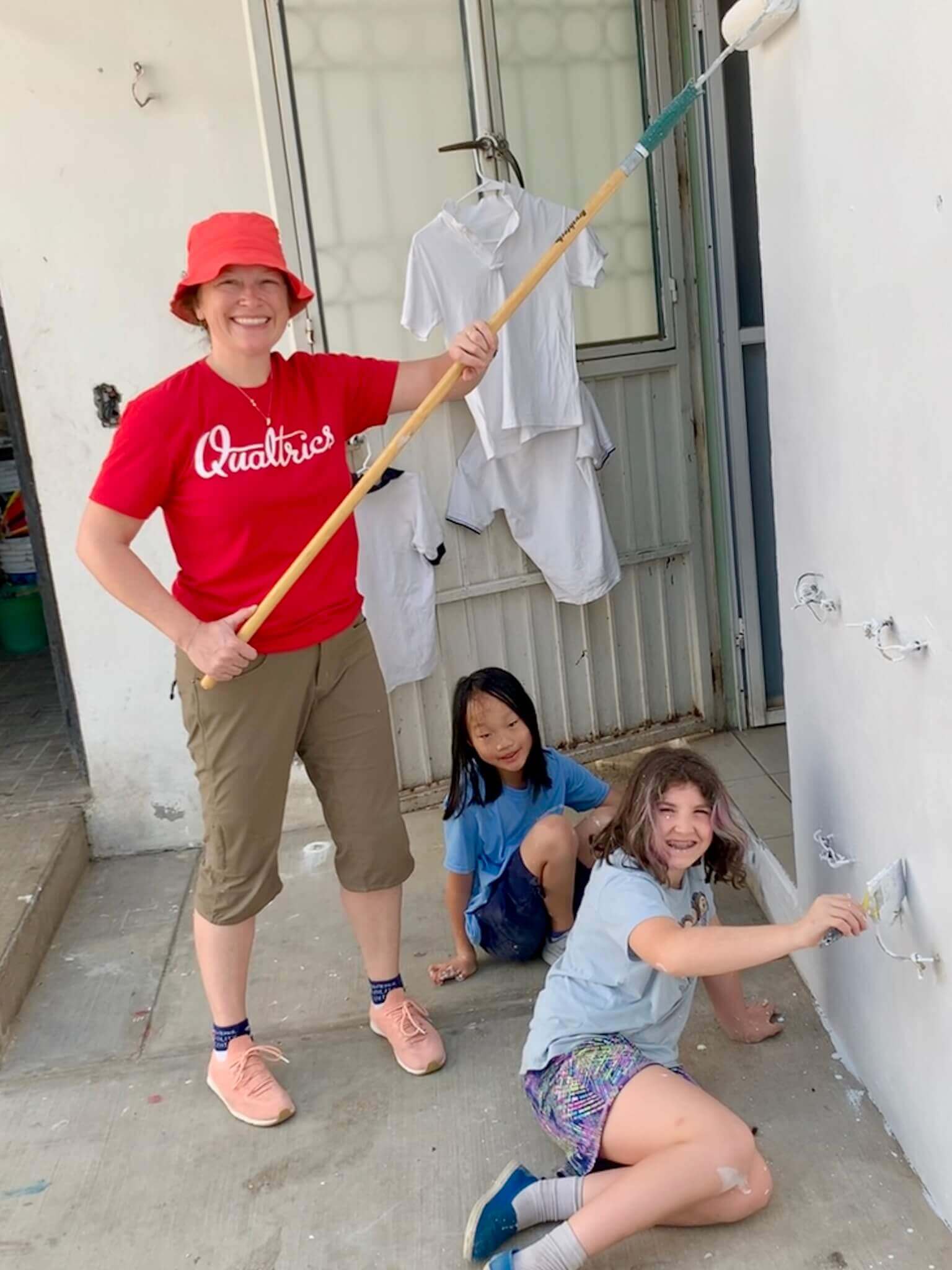 One of our objectives at Qualtrics is to encourage employees to Learn, Lead, and Live. Please explain how your experience contributed to this objective.
My annual time in Mexico contributes to each of these! I LEAD a trip of 20-30 folks from my church every year on this work trip. I LEARN so, so much from the kids and caregivers every time I go and I get to LIVE in so much joy during the trip!
---
So many people are dedicated to providing support to our essential working population, as well as the people and places most at risk during this time. And while we can see that there are gaps in many places and in many experiences, it is our hope that, through the Experience Bonus, our team is able to face these gaps head-on. Because breakthroughs come when people are bold enough to chase them, and we are for breakthroughs.
You can read more #QualtricsExperience stories here on our #QualtricsLife blog.
Related Articles