Why Qualtrics
Independent and Empowered: Mavanee, Recruiting Specialist, on a Career That's Worth It
Mavanee is a recruiting specialist based in Provo, and is focused on the growth of our EX and BX delivery teams. As a recruiting specialist, she is working alongside the EX and BX teams to isolate their hiring needs and bring in the best person to join the team. She is also working closely with the people who are interested in Qualtrics to understand their career priorities and guide them through their experience with us. 
---
Many people see a problem and just complain about it. I want to shake them and say, "Well, what are you going to do about it?" In my last role, I felt completely fulfilled. It is really important to me to feel like I am spending my time making a difference, and I was definitely doing that. However, there were a lot of problems my team faced every day that no one could tackle. I was ready to work in an environment where I was making a difference and change was applauded. Qualtrics is a place where I can be proactive. If I see a problem, no one is stopping me from finding a solution. Everyone I work with is willing to help me overcome any obstacles and create change.
What attracted you to Qualtrics in the first place?
I first interviewed for a different role than I have now, and I wasn't too excited about it. (It was something I was comfortable with and I wanted to push myself.) However, I did get excited about Qualtrics. I wanted to work at a place that valued work and play. Somehow, Qualtrics has managed to mesh the two together. I was sick of working with people who were always counting down to the weekend. I can honestly say I have yet to talk to someone who is just scraping by to finally get to Friday.
What is your favorite part of your role?
There is a sense of independence at Qualtrics. No one is doing any hand-holding here. I get to try things on my own with the support of those around me. I work with so many knowledgeable people that I get to learn from each day. They are always there if I need anything at all but allow me to figure things out on my own.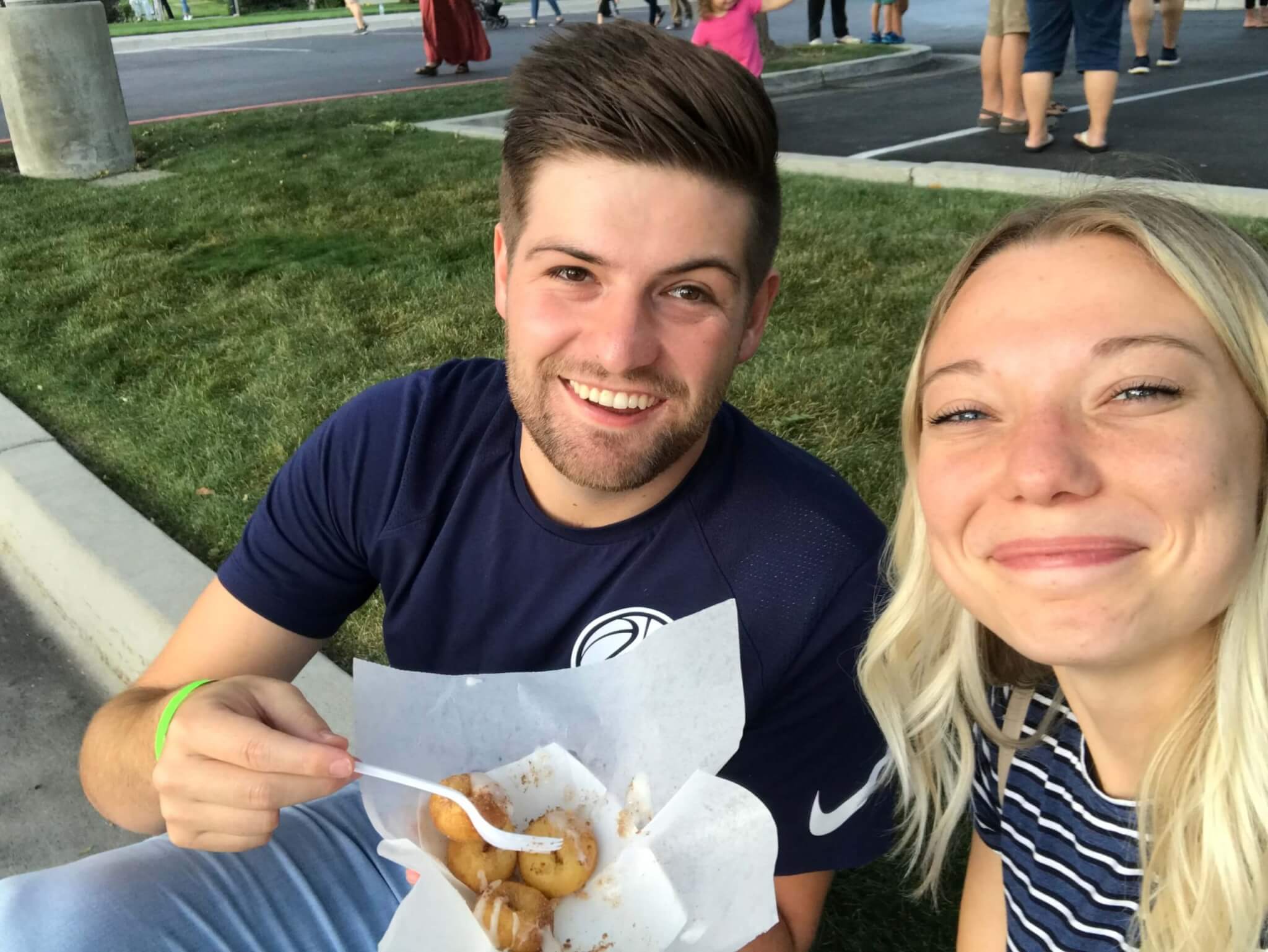 Any tips for someone who is considering a role at Qualtrics?
I wouldn't promote something I didn't believe in. However, if you aren't a proactive person, Qualtrics may not be the place for you.
What surprised you most about working at Qualtrics?
1. Even though Qualtrics is growing in size and age, that doesn't mean things are set in stone. Things are constantly changing, and I have a voice in those improvements. I can see a problem, bring up a solution, and get to help to revamp processes.
2. Like mentioned before, people aren't counting down to the weekend or dreading going into work each day.
3. The values (aka TACOS) Qualtrics has created actually become a part of your working life. It isn't just a show. They've executed the follow-through.
What are your aspirations in career and life?
To be honest, I still have to figure that one out, but you can bet it is going to be something big. I don't know if my current role aligns with my future at all, but I do know that my experience at Qualtrics will only benefit me in the long run.
Qualtrics is growing, and if you're ready to find your "why" at a place like this, you can explore our open opportunities at any time by visiting our career page. Looking to discover more reasons "Why Qualtrics"? You can find the whole series here.
Want to chat? You can get in touch by checking out Qualtrics Life on Twitter, Facebook, and Instagram.
| | |
| --- | --- |
| | Mavanee is an alumnus of Brigham Young University and started her career at Qualtrics. |
Related Articles