Why Qualtrics
Loving to learn: Product Specialist, Lisa, shares her career story
I am always looking for growth and love learning new skills. This has always been a constant in my life and it was my motivation for studying Political Science. With Qualtrics, though, it felt like a different direction as the role was more technical but it fueled my desire to learn.
My role allows me to develop my technical skills and to be surrounded by people with new creative ideas! QUni offered me the opportunity to challenge myself in a new way.
How does Qualtrics connect with your 'why'?
It fits in well with what I value. Q saw the potential in me. Even though I didn't have a technical background, they still saw I was eager to learn and gave me that opportunity.
The company really invests in letting employees grow through meaningful development. It is not just about your core job. The job allows me to keep thinking about where I want to go next. The possibilities are endless. When client volume is lower we can do Q badges and extra skills. I always feel like I am doing something meaningful and beneficial to our clients and my future self!
Why Qualtrics?
I wasn't sure what I wanted to do when I graduated, so I narrowed my choices down - either government or tech!
I Googled "Best Tech Companies to Work for" and Q was at the top of the page. I was immediately sucked in by our company values so I applied. The interview process was beneficial as I got to speak to multiple people which allowed me to get to know people in the company. They were really motivated. They really cared and were invested in what they were doing. That made me want to take the offer.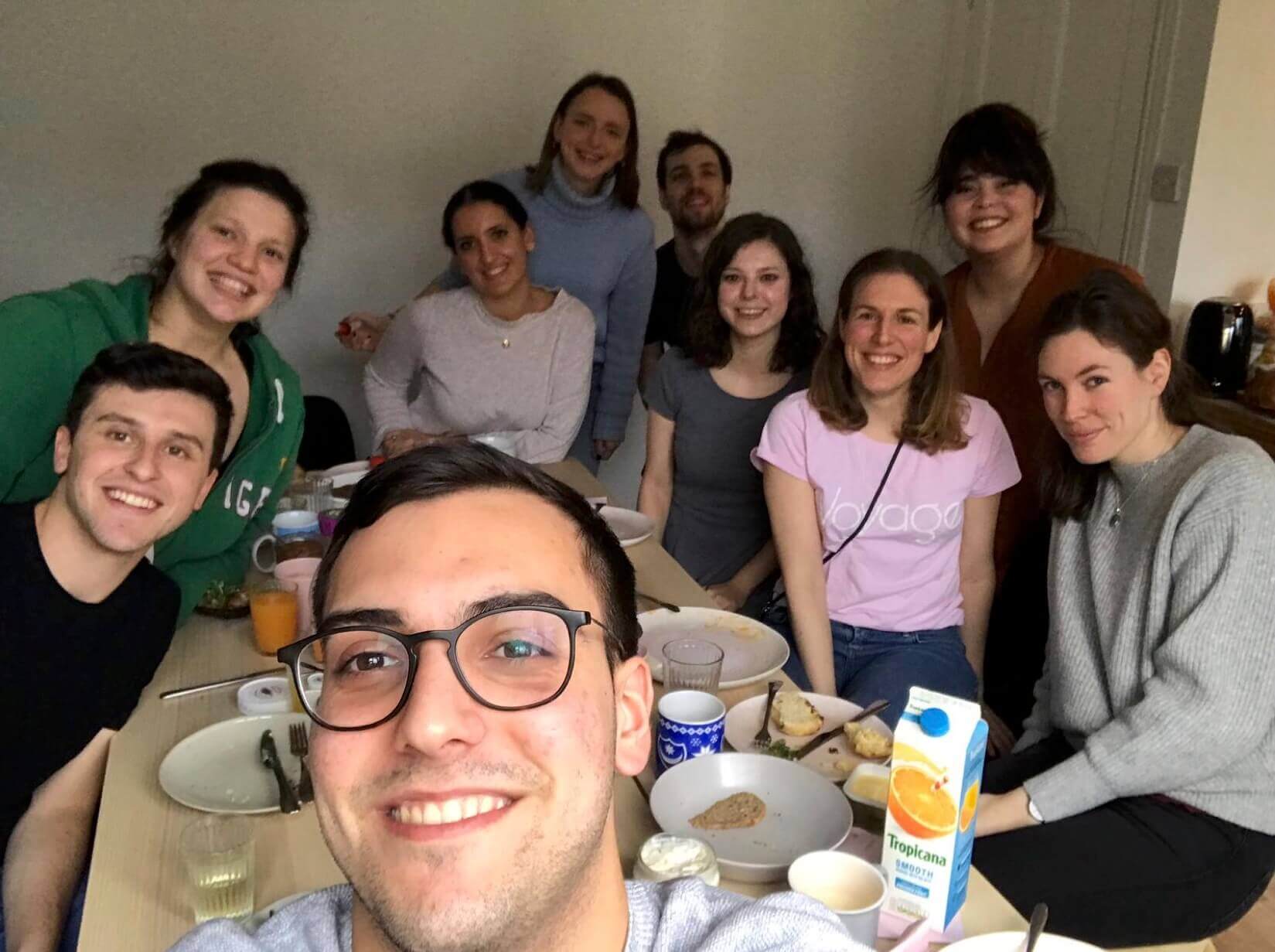 What is your favorite part of your role?
I have a few favourite parts. 
1) I feel like I make a difference as my role means I help people constantly. My work has an immediate impact.
2) the opportunity to learn and always continuing to grow. 
3) The team! I work in an amazing team. Q selects people who are really motivated and clever. We all help each other to reach that next level and become better every day.
Any tips for someone who is considering an opportunity at Qualtrics?
Be "All In" (yes that is one of our values). This is what sets Q apart. We have people in all departments who really go for it. Have a positive mindset; this is the best way to be and to enjoy your time at Q!
What is your top #LifeHack?
Always look for situations that make you uncomfortable. It is nice to be comfortable but every once in a while push yourself (not to be overwhelmed) but to grow!
Bonus: Describe Qualtrics to a candidate in 3 words!
Values

Excitement

Ambitious
Qualtrics is growing, and if you're ready to find your "why" at a place like this, you can explore our open opportunities at any time by visiting our career page or by joining our talent community.
| | |
| --- | --- |
| | Lisa is an alumnus of the Vrije Universiteit Brussels and the University of Ghent. She started her career at Qualtrics, and spends her days reading, painting and hiking. She knew Qualtrics was the perfect workplace after seeing the office ice cream machine in Provo. |
See more of the Qualtrics Life on Facebook, Instagram, and Twitter.
Related Articles