Why Qualtrics
Eugenio, Emerging Sales Representative, talks about his three motivations at Qualtrics
I'm driven by 3 things in my career: the ability to provide value to people around me, challenges, and growth opportunities. In Sales at Qualtrics, you need to solve business challenges for organisations and provide solutions based on clear value to customers and prospects. On top of that, it's key to be a good team player and provide value to your teammates also. Achieving these results are only possible through continuous learning, which impacts your personal and professional growth. Qualtrics' ambitious plan to define the XM category gives you opportunities to progress in your career.
What was the turning point where you knew you 'had to have the job' at Qualtrics?   
During the interview with Jules, COO EMEA, he told me about the ambitious plans of Qualtrics' to create a new software category and to lead the market of Experience Management. That's when I realised I had to get into Qualtrics as it's a place with plenty of opportunities for growth and learning. Moreover, the ambitious goals of the company fit perfectly with my personal ambition. That was what I was looking for in my career at the perfect time. 
So we know you moved to Dublin, can you tell us your story of moving there?   
I wanted to move to Dublin because I love international environments and because Dublin is the European Tech Hub. I was born in Italy, but, when I was 19, I left my country to study, to get to know new cultures, languages, and to explore the world. In Dublin, while you have a pint, you can meet new people from anywhere in the world with high international exposure and 90% of the time working in tech. This is the industry I want to be and there is no better place than Dublin. People working in tech have common points: young, open-minded, and smart.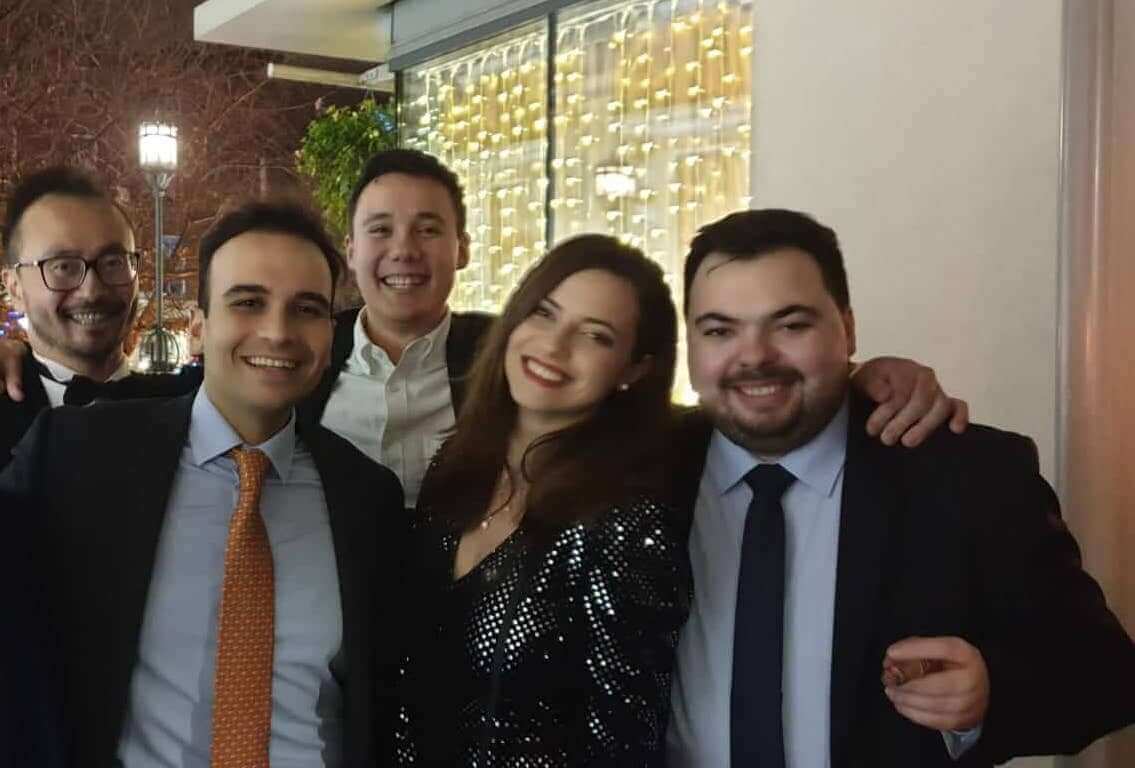 Any tips for someone who is considering a role at Qualtrics?
If you are eager to learn, grow, and not get bored at work then Qualtrics is the place for you. In addition, if you have an entrepreneurial mindset like I do, you will succeed in this company. On top of my sales job I proactively suggested a way to make the sales development process more efficient, I built a business case that I presented to top management and I implemented using a marginal amount of time for this activity. So it's definitely a place for people who enjoy having an impact and getting involved in improvement projects. 
What made you want to get into Sales?   
Sales in Tech is complex and most of the time consultative. It is a great starting point where you learn how to make business, how to deal with people and the market. In fact, you face customer needs and pains across industries so you have a direct connection with the market and trends. Moreover, it's a very metrics-driven job with the right pressure to give your best. Finally, it is a very good school of business that's why I chose it.
What 3 words would you use to describe Qualtrics to someone?   
Ambitious, disruptive, scrappy.
Qualtrics is growing, and if you're ready to find your "why" at a place like this, you can explore our open opportunities at any time by visiting our career page or by joining our talent community.
| | |
| --- | --- |
| | Eugenio is an alumnus of Grenoble Ecole de Management & Maastricht University and started his career at KPMG. Eugenio is a lover of motorbikes, cars, and boats. Does it have an engine and can go fast? Eugenio loves it :) |
See more of the Qualtrics Life on Facebook, Instagram, and Twitter.
Related Articles