Why Qualtrics
Mike, Sales Development Representative, talks culture, Dublin, and pool games
Qualtrics connects with my "Why" because this company gives me the opportunity to work in an international environment, in a great city like Dublin. It also helped me discover a new culture, a new country, and fulfill one of my dreams - to live abroad.
What does your day look like?
I arrive at the office between 7:30 AM and 8:00 AM. The first five minutes is about saying "Hello" to the early birds on my team, organising my desk, reading my emails and setting up my screens. Then it's time for breakfast with the team. If I don't have time, I will go back to my desk with my plate and start the morning with emails and some lead mining.
9:30 AM - call time for an hour
10 AM - 12 AM -  it's never the same. Depends on the calendar, meetings, calls, IQM. it's different every day.
12 PM to 1 PM - Lunch time and then few pool games
1 PM to 3 PM - Depends on the calendar but it's usually the set time for customer meetings or internal meetings
3 PM to 5:30 PM - Lead mining, emails.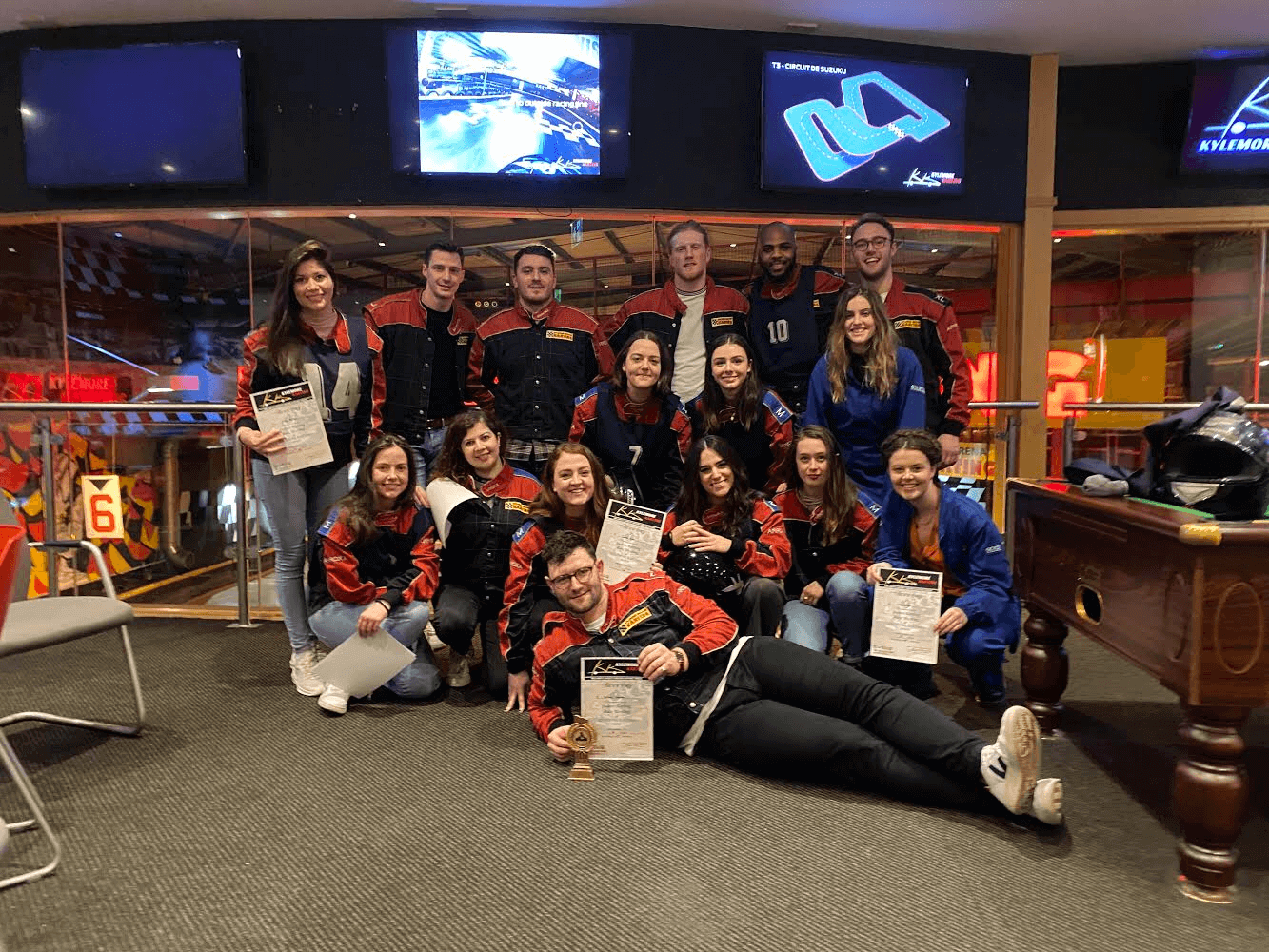 What is your favorite part of your role?  
I love starting a new conversation with a prospect and getting to understand their challenges and their projects. That's what I love about my job - the everyday interactions with the clients.
If you are not originally from Dublin can you tell us your story of moving there?  
My girlfriend and I wanted a change and I have always wanted to live outside of France. That opportunity came after graduating, we took it and after multiple discussions and choices, we ended it up in Ireland.
Any tips for someone who is considering a role at Qualtrics or advice for someone looking to get into a career like yours?
I'm only building the foundations of my career, so I'm in no place to give advice to people on their career choice yet, but I would suggest always for people to always try to discover new things and be curious all the time. I think by trying to learn new things, hacks or skills, you'll end up finding your way and what's the best fit for you.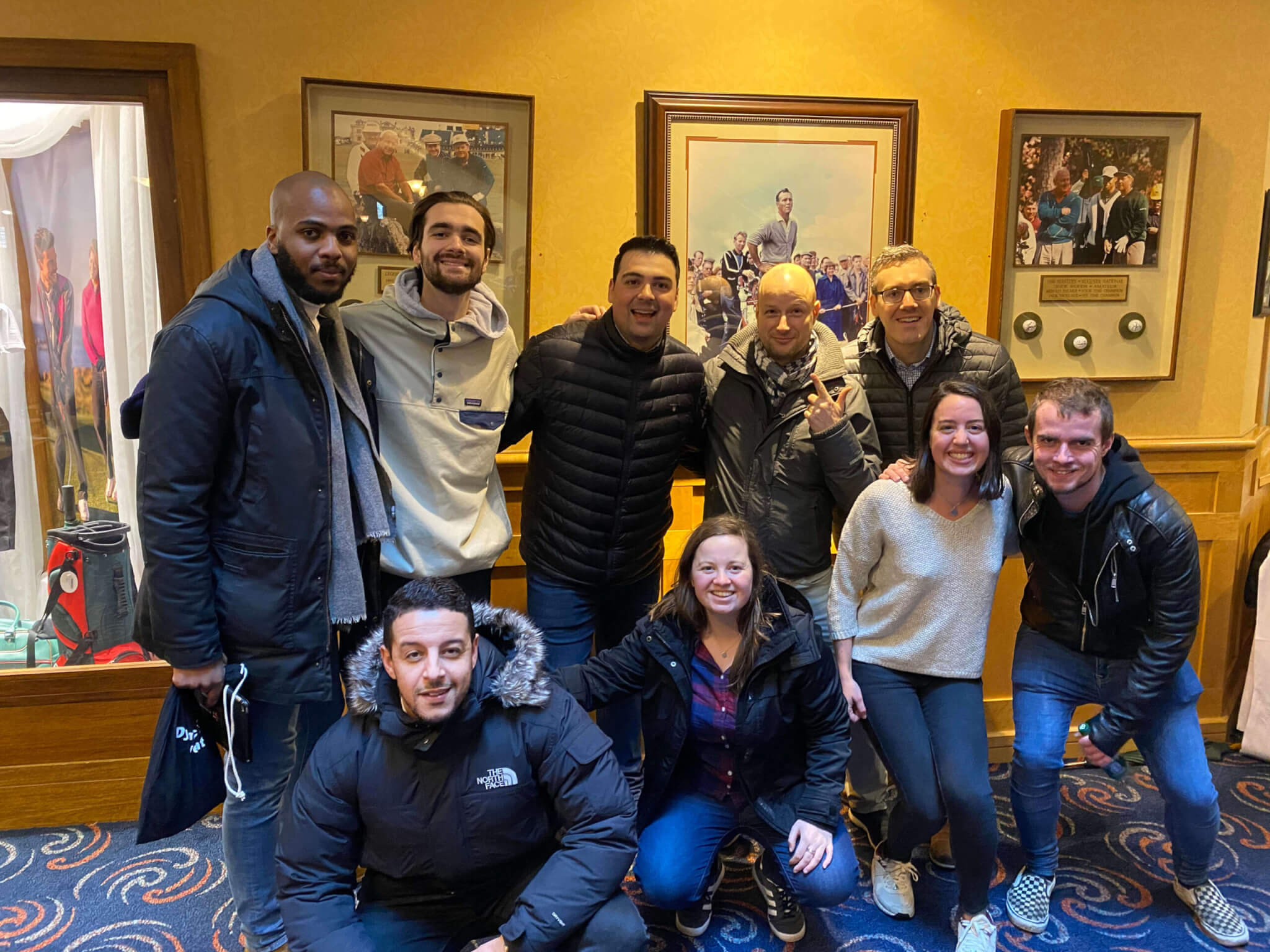 What has surprised you most about working at Qualtrics?   
How people in Qualtrics are ALL-IN. It is one of our TACOS so I wasn't that shocked about it, but it is truly something we can see inside our team and our office. That's what truly surprised me here. 
What made you want to get into sales?   
My previous work experience was focused on sales and that made me understand, I always want to be in front of the client and develop my customer-facing skills.
What are your aspirations in your career?   
In the long term, I'd love to create my own business. Middle term, I want to get into a management role.
What's a favorite moment/memory of your time at Qualtrics so far? Or an impactful moment?   
There are so many but I'd say the trip to Galway we did with our team.
What 3 words would you use to describe Qualtrics to someone?   
Fun & Fast-paced environment
Qualtrics is growing, and if you're ready to find your "why" at a place like this, you can explore our open opportunities at any time by visiting our career page or by joining our talent community.
| | |
| --- | --- |
| | Mike is an alumnus of Montpellier Business School, started his career at Qualtrics. Mike loves sports and he feels lucky that Qualtrics is a place where your love for sports can be integrated into your work life with Clubs & Socs. |
See more of the Qualtrics Life on Facebook, Instagram, and Twitter.
Related Articles