Why Qualtrics
Planning to Lead: Adaleigh, Sales Development Representative Intern
I am passionate about pursuing a career in software sales. Qualtrics bets on young people more than any other company I've ever come across. Additionally, my long term goal is to have a leadership position in sales. The leadership at Qualtrics is unmatched. My parents have always told me the only way to grow is if you put yourself in a position to be the least intelligent person in the room. At Qualtrics, I have found myself surrounded by the most intelligent, passionate, and driven people I have ever met while also having a desire to pour into others. This is an extremely special place and I feel so lucky that I have gotten to experience it throughout my internship.
What attracted you to Qualtrics in the first place?   
I used Qualtrics throughout college for research. I was genuinely impressed by how powerful the tool was, and then come to find out after working here that I had only scratched the surface. I saw it as an incredible opportunity to enter the experience management space with the industry leader no less. Once I interviewed, I met Scott Thatcher and the recruiting team. I remember just being so incredibly impressed by everyone I interviewed with. The interviews were challenging, which definitely piqued my interest. What I loved most is how engaged the recruiter was: it was obvious how much she genuinely believed in Qualtrics. She made me believe Qualtrics was the place for me too, and I am eternally grateful for that. I couldn't have made a better decision, and I was able to learn and grow more in the last 12 weeks than I ever have before.
What is your favorite part of your role?   
My team! I felt so blessed to have been placed on my team. Everyone went above and beyond to make me feel welcome and comfortable with my job. My team members cared about me as a person first and as an employee second. I learned a tremendous amount from every single one of them. My manager also showed me how to lead a team in the most amazing way, I have never enjoyed working for someone more. He makes everyone feel trusted and confident, while also supporting us to exceed our metrics and giving us career advice along the way. Qualtrics bragged about the culture in the recruiting process, and I can definitely see why.
What surprised you most about working at Qualtrics?  
What surprised me most is not how successful people wanted to be but how successful everyone wanted everyone else to be. Everyone goes out of their way to help one another. Qualtrics truly has a phenomenal culture. A lot of companies say they are a family, but Qualtrics truly is and that was evident even through a virtual environment.
What made you want to get into sales?   
The reason I wanted to be in sales is that I am passionate about technology and the way it can transform businesses and ultimately solve complex problems. I have a background in data analysis so watching businesses leverage Qualtrics to be able to understand the "why" behind the data is fascinating. I am results-oriented and metrics-driven and that is the epitome of Qualtrics. I love how all of the promotions are merit-based and how there are competitions frequently to motivate everyone.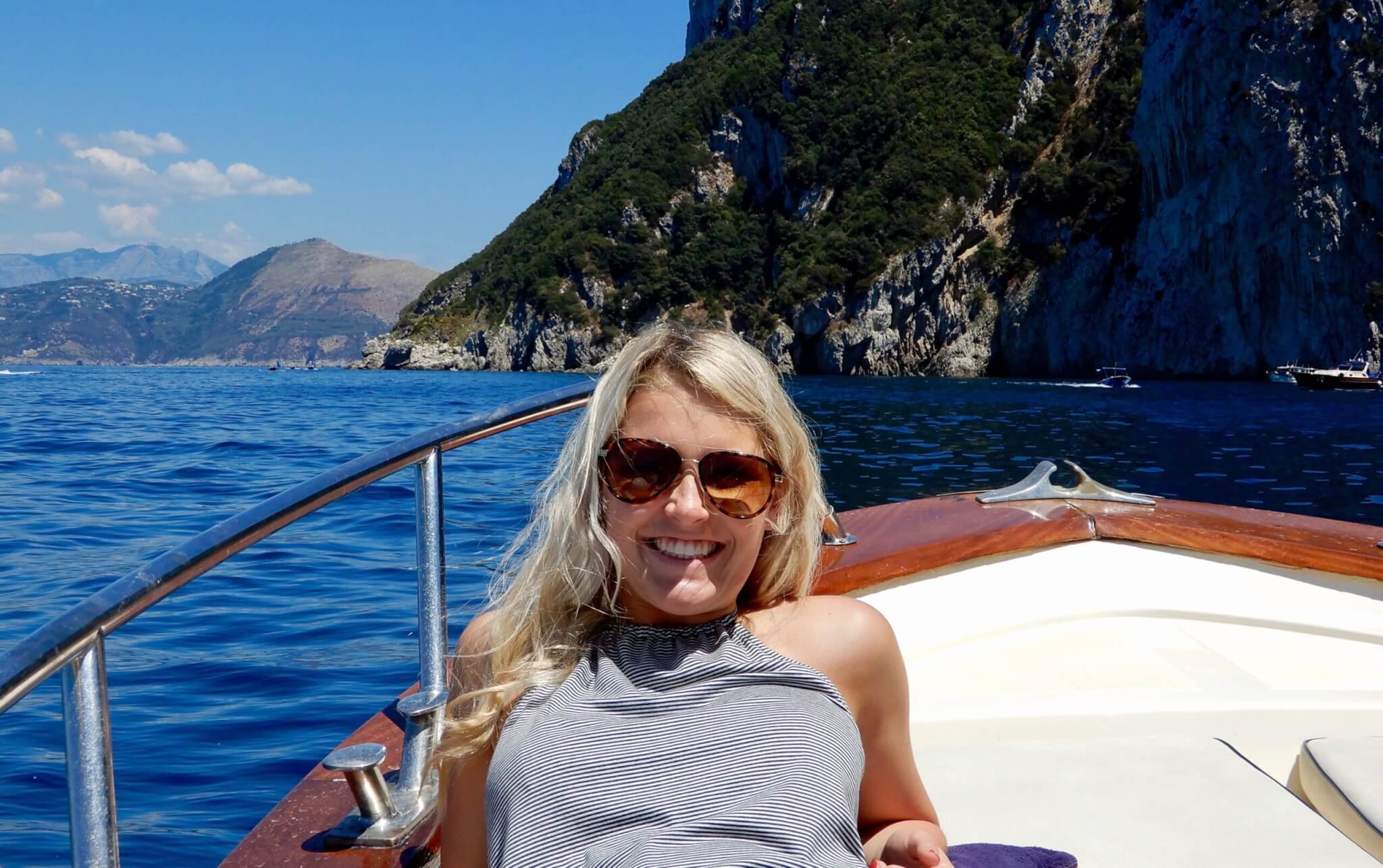 What are your aspirations in career/life?   
Career-wise I aspire to be in a leadership position later down the road. I am passionate about motivating and leading people. I want to be able to give back to people younger than me, the way other people did for me throughout my career. Similarly, for life, I hope to build a career that is successful enough to support my future family the way I felt supported growing up.
Qualtrics is growing, and if you're ready to find your "why" at a place like this, you can explore our open opportunities at any time by visiting our career page or by joining our talent community.
| | |
| --- | --- |
| | Adaleigh is a future alumnus of the University of Arkansas and was an intern at Qualtrics during the summer of 2020. She previously interned at SAP Concur and Kiewit. |
See more of the Qualtrics Life on Facebook, Instagram, and Twitter.
Related Articles