Why Qualtrics
Fostering Relationships: Matt's Internship as a Sales Development Representative
I am passionate about making people happy and having a good time. Qualtrics has helped me succeed at both of my passions because our product genuinely helps people's businesses and makes their lives easier. The culture at Qualtrics makes is second-to-none. Everyone I have talked to, no matter how well they know you or their position, is incredibly kind and invested in your success.
What attracted you to Qualtrics in the first place?
I had known a few people that had worked there in the past. Everyone spoke glowingly about Qualtrics in terms of company culture.
What was the turning point where you 'had to have the job'?
I really decided I had to have the job when during the interviews, the interviewers had seemed genuinely interested in me as a person. I had interviewed at a few places and they had treated me as just another intern. At Qualtrics even people I had never met before were so kind.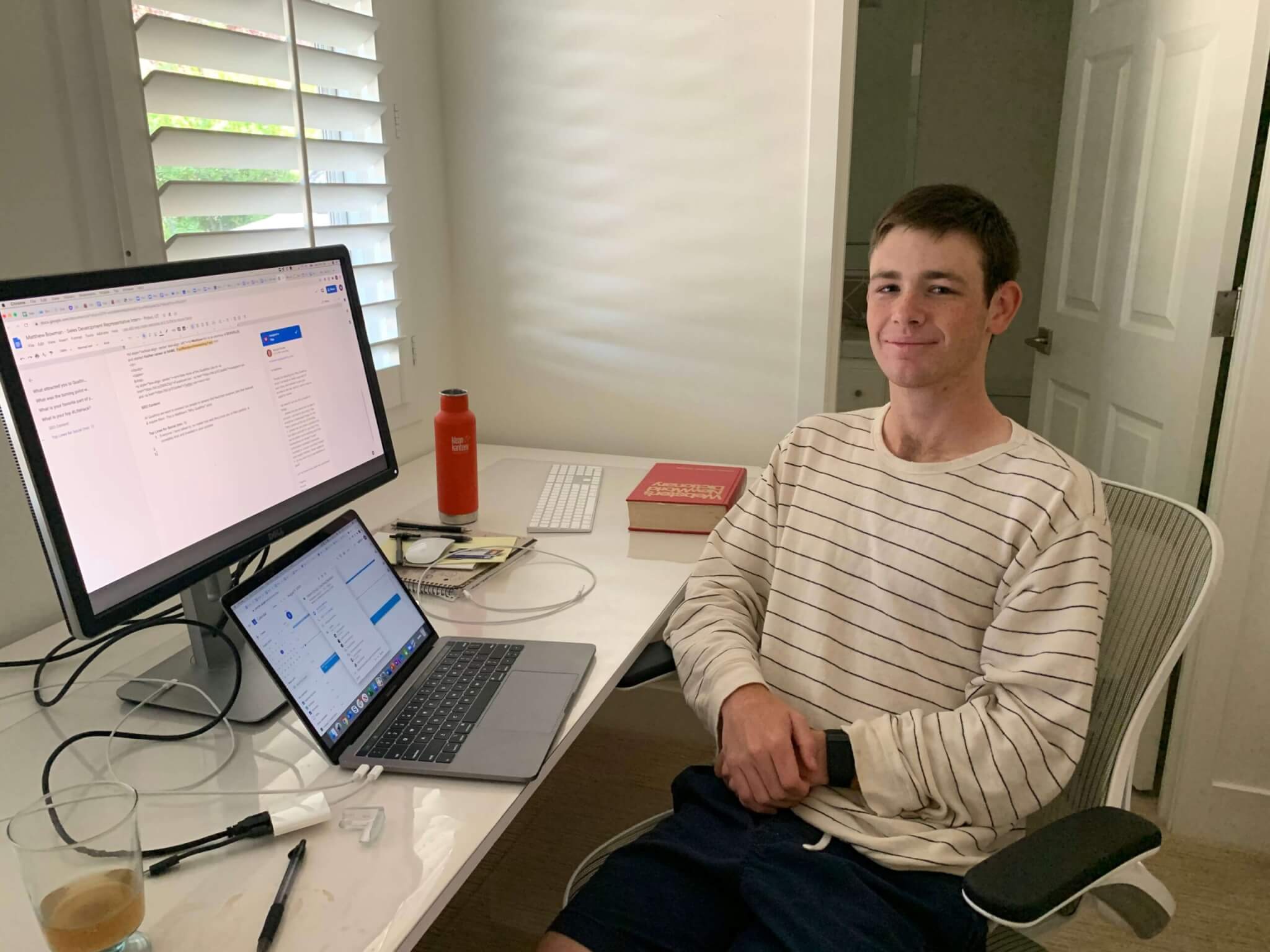 What is your favorite part of your role?
My favorite part of my role is interacting with my bosses, mentors, and coworkers. Although we are working at home due to COVID, which is not ideal, everyone at Qualtrics has bent over backward to make sure this was an amazing and fulfilling experience. As a result, I was able to foster amazing relationships with my mentors and fellow interns.
What is your top #LifeHack?
Stay positive. If you are going to do something, you might as well do it with a smile. Also, don't take anything too seriously. Some people on the phone can sometimes be rude, but you never know what they are going through.
Qualtrics is growing, and if you're ready to find your "why" at a place like this, you can explore our open opportunities at any time by visiting our career page or by joining our talent community.
Matthew is a future alumnus of Whitman College and he ha

s joined Qualtrics for one of his first intern experiences

. Matt plays division 3 golf at Whitman College.
See more of the Qualtrics Life on Facebook, Instagram, and Twitter.
Related Articles