Why Qualtrics
Empowered and inspiring: Kristen, Sales Engineering Manager
I work because I want my kids to have a strong, smart, hardworking mother. I love my work and who I am as a working mother. I like taking on challenging tasks and want to show my boys what perseverance and balance look like.
What attracted you to Qualtrics in the first place?   
The company's culture and the vision within leadership.
What was the turning point where you 'had to have the job'?   
Meeting the leaders. Their vision was/is so crisp and clear, and the XM market is an exciting place to be.
What does your day look like?   
My day is different every single day, which I love. As a leader, I coach, train, and support my team. As a sales engineer, I work with customers to solve issues with strategic solutions. As a woman in the workplace, I work in different groups to enable women, mothers, new hires, etc.
What is your favorite part of your role?   
The diversity of my role and day-to-day tasks. As a sales engineer, I never do the same thing twice. I get to be an engineer, PM, salesperson, and leader every day. Our role is a hybrid of many roles and our conversations are very diverse.
Any tips for someone who is considering a role at Qualtrics?   
Talk to as many people/leaders as you can. A company's vision and leadership trickles down and can affect your role, relationships, level of engagement, and overall satisfaction. Your company's leadership should empower and excite you.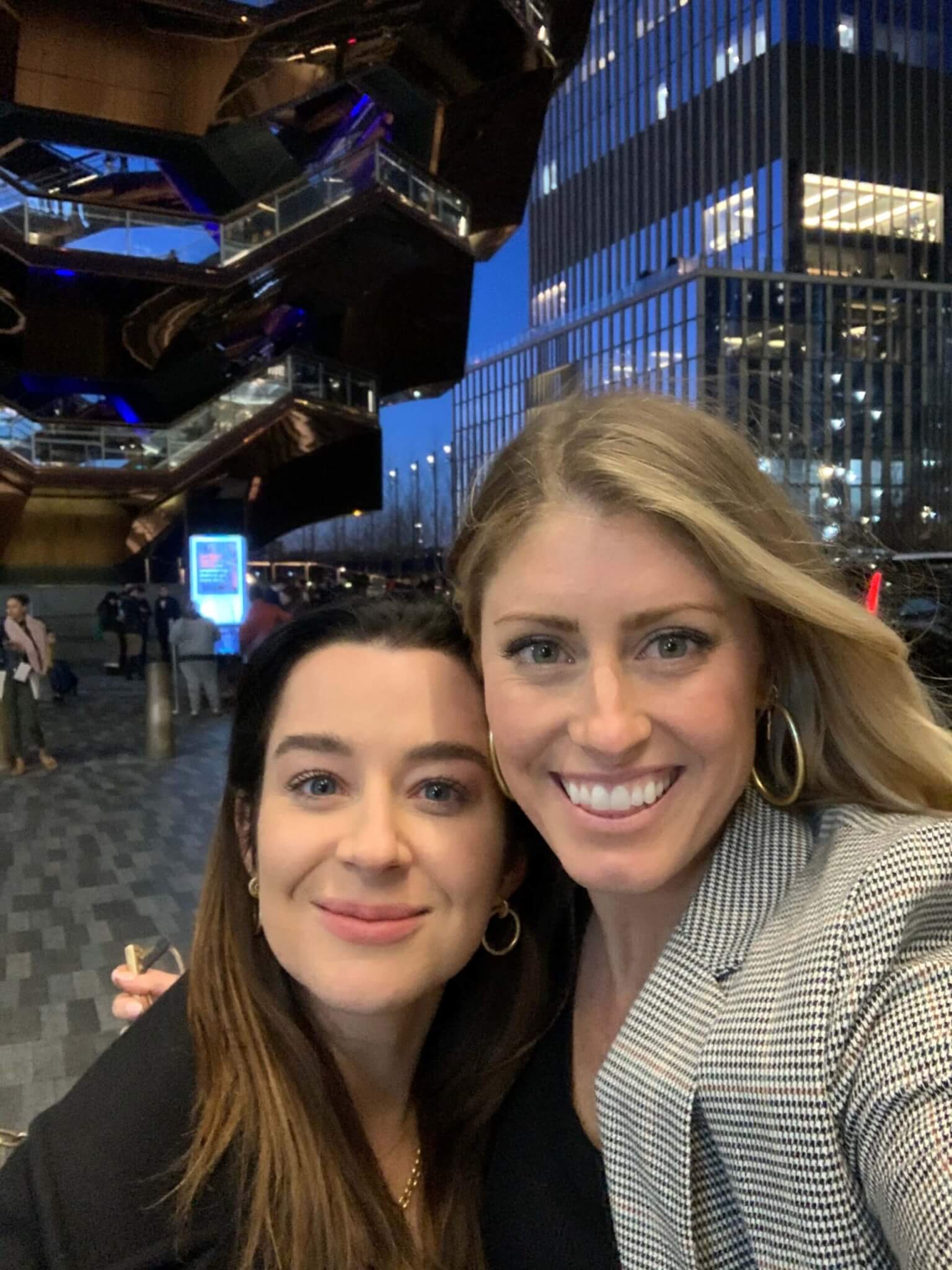 What surprised you most about working at Qualtrics?   
How easy it is to navigate the organization and to create new processes/programs/ideas. If I want to start a new program, I can just do it. If I have a new idea, it's easy to be heard. The team is very collaborative and accepting of new ideas. It's easy to feel part of the group.
What made you want to get into sales engineering (and what is it)?   
It's a cross between sales and product management and engineering. You get to be a problem solver, a techy person, and a salesperson who gets to present to customers. I studied professional selling at Baylor University, where I learned how to be an effective Sales Executive. I learned about the role of a sales engineer, which is a hybrid of other roles, and I immediately fell in love with the diverse nature of the role. 
What are your aspirations in your career and life?   
To find my day to day work exciting and empowering. In life, I want to serve and help others. I feel like that translates well into the workforce at Qualtrics, as well as in my home and community. 
What is your top #LifeHack?   
Become a morning person. I'm not a morning person by nature, but I force myself to be one. I have the exact same schedule every single morning, starting at 5:30 AM, and it sets my day up perfectly, every single time. My schedule includes a Peloton workout, getting showered/dressed for the day, making all beds, and starting a load of laundry. Tedious, sure, but no matter how busy my day gets, I'll already have my 'me-time' in, be dressed and ready, and have a tidy home. That frees my mind to be fully focused on work and life.
How have you become involved in the community at Qualtrics?   
Many of the communities I'm involved with are around working women and mothers. For my Working Mothers Group, we work to identify mothers at Qualtrics who want to be mentors to new moms. From there, we pair women together based on location, situation, needs, etc. This mentorship allows new moms to learn about policies, processes, and how to achieve work-life-balance with their new families. For our Working Women's Group, we strive to empower and lift up one another through encouragement, community, and vulnerability. Qualtrics offers many different types of communities with a lot of potential for leadership and creativity, ultimately driving positive change within our organization.
Qualtrics is growing, and if you're ready to find your "why" at a place like this, you can explore our open opportunities at any time by visiting our career page or by joining our talent community.
| | |
| --- | --- |
| | Kristen is an alumnus of Baylor University - Hankamer School of Business and started her career at Oracle. Kristen is heavily involved in infant/child fostering and adoption. She and her husband both founded and run their Fostering Initiative through their church and both of their sons are adopted, both with open relationships with their birth families. |
See more of the Qualtrics Life on Facebook, Instagram, and Twitter.
Related Articles