Why Qualtrics
To learn & grow: Richa, Senior Sales Engineer, shares her career at Qualtrics
I have always been on a quest to seek out real development as a well-rounded individual who is financially independent, empathetic, socially fun, and is always curious to learn.
From the very beginning, joining Qualtrics has given me the opportunity to believe in myself and develop in all aspects of my life.
What attracted you to Qualtrics in the first place?  
I attended the X4 Summit in 2019 where I heard Bill McMurray's keynote about how Qualtrics is rapidly growing in the region and helping businesses get the maximum value out of their XM journey. Despite being a global establishment, Qualtrics was running as a start-up in APJ which grabbed my attention as I could see many opportunities for growth right away. At the same time, I also heard amazing things about their culture, benefits, and harbour views from the Sydney office.
I did not think twice before applying for my dream role in this booming organisation.
What was the turning point where you knew you "had to have the job" at Qualtrics?   
Qualtrics has an intensive interview process which can take a couple of months. I got pregnant during this long process and was very anxious about how it would all work out. In fact, a few of my close friends and family suggested re-evaluating the plan to change my job. However, I was still determined to go through the process and see what life has in store for me.
Before signing the contract, I decided to honestly inform my hiring manager Jason Matthews about my pregnancy and his positive reaction was the turning point where I knew I "had to have the job" and work for him.
What is your favorite part of your role?   
I have two favourites:
The first one is storytelling. The stories you tell in any part of the buyer's journey are important as they help them to understand how Qualtrics can be a game-changer in their experience management journey.
The second one is being able to be part of a team yet work independently. I love how we as Solution Engineering can freely choose the opportunities that we feel confident in working on. This is very unique to Qualtrics. It puts me in the driver's seat of my career progression and growth.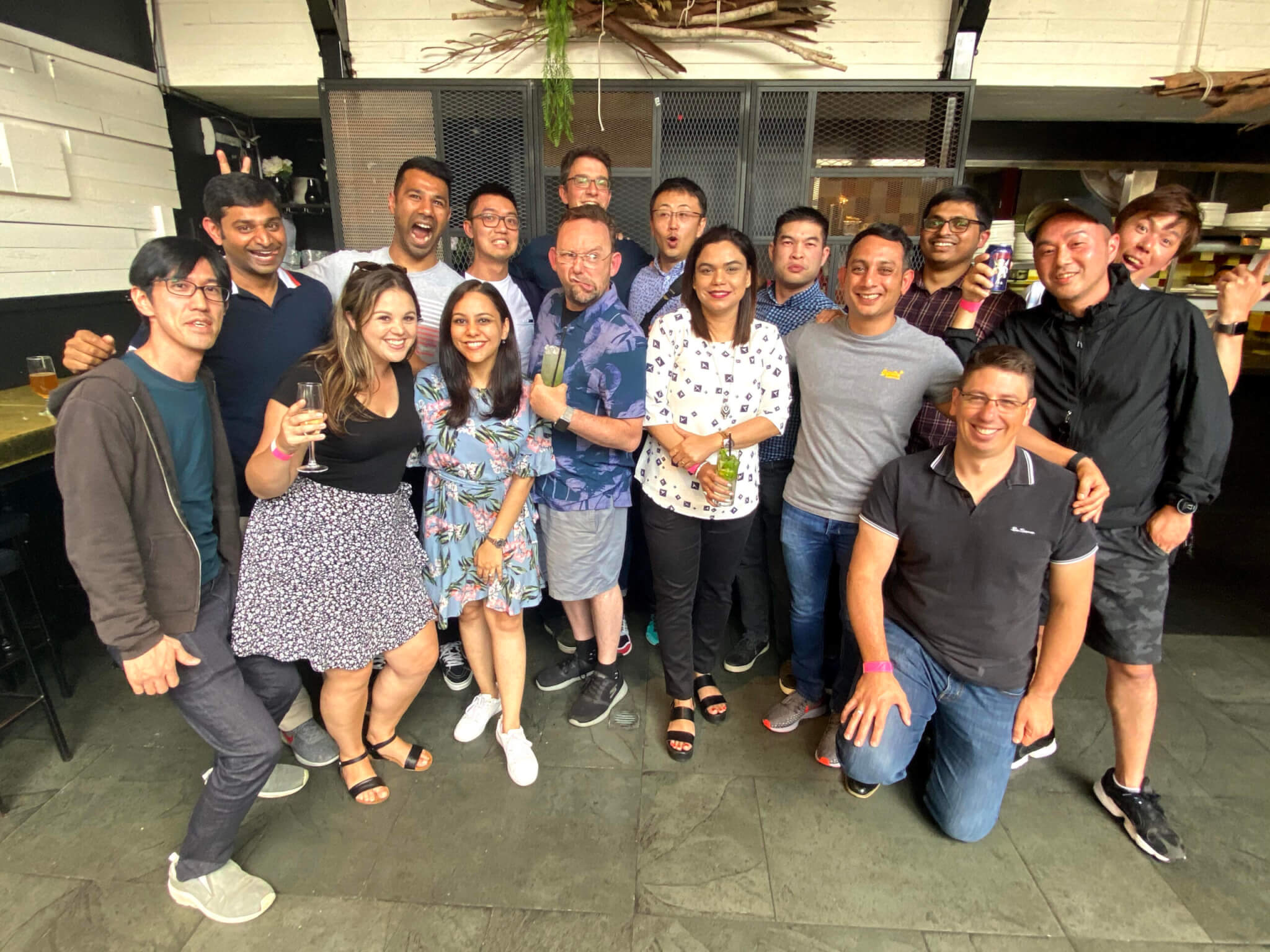 Any tips for someone who is considering a role at Qualtrics? Or advice for someone looking to get into a career like yours? Tips for someone in general?   
My biggest tip to anyone who is looking to join Qualtrics is: don't be afraid to reach out. Most employees at Qualtrics are approachable so reach out if you have any questions regarding the role, the culture, or anything else. LinkedIn could - of course - be a suitable platform. With the right communication and some networking, you can build valuable relationships even before joining Qualtrics.
What has surprised you most about working at Qualtrics?   
I joined Qualtrics when I was a couple of months pregnant and what surprised me most was the immense support and love that I received from day one. I was given equal opportunities to learn and contribute to the organisation. My direct manager Sarah Collins proactively reaches out to me on my maternity leave to discuss how I would like to utilise my 'Keep in Touch' days. This really makes me feel a part of the team even while I am away and makes me want to come back soon.
What are your aspirations in career/life?   
My aspiration in life is to have 2 dogs, 2 maids, and 2 kids - haha!
On a serious note, I aspire to pay it forward and mentor other individuals in achieving their career goals.
What is your top #LifeHack?   
When in doubt reach out!
What 3 words would you use to describe Qualtrics to someone?   
Transparent, fun, and challenging.
Qualtrics is growing, and if you're ready to find your "why" at a place like this, you can explore our open opportunities at any time by visiting our career page or by joining our talent community.
| | |
| --- | --- |
| | Richa is an alumnus of S.P Jain School of Global Management & Rajasthan Technical University and started her career at SAP India Pvt Ltd. Richa has a fear of birds which is called Ornithophobia. |
See more of the Qualtrics Life on Facebook, Instagram, and Twitter.
Related Articles