Why Qualtrics
Taking on challenge: Vivek, Software Engineer, on returning to Qualtrics
I'm at my best when I'm challenged to work on a tough, open-ended problem with intelligent and fun people. During my internship, I got a chance to learn what kind of problems Qualtrics was trying to solve in the XM space and the types of problems I would personally encounter. I knew that by returning to Qualtrics I would get a chance to challenge myself, grow as an engineer, and work on tough problems for our customers, all while having a great time.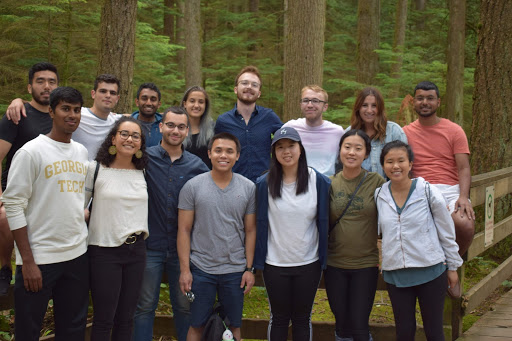 What does your day look like, both as an intern and as a new grad?
As an intern, I would normally come into the office around 9:30-10 am. I usually grabbed a protein bar and some coffee on the way to my desk. Every Monday, I'd designate a chunk of tasks that I wanted to get done that week, so I began working on that list until about noon. At noon I had lunch with my fellow interns. After we ate, the other interns and I played foosball and occasionally ping pong, usually loud enough for the entire office to hear. If I had to schedule a meeting, I'd normally try to do so after lunch, leaving the rest of the day open focus time. I usually left the office around 6 unless there was an intern event like ax-throwing or a baseball game starting earlier.
As a new grad, my workday looks fairly similar, except that there's less foosball. My days start at 9:30 am for standup. Generally, Mondays and Fridays are more meeting-heavy, but that opens up a lot of focus time for the entire team during the rest of the week. My team's gotten in the habit of playing virtual board games on Friday afternoons, which is a great way for everyone to unwind together.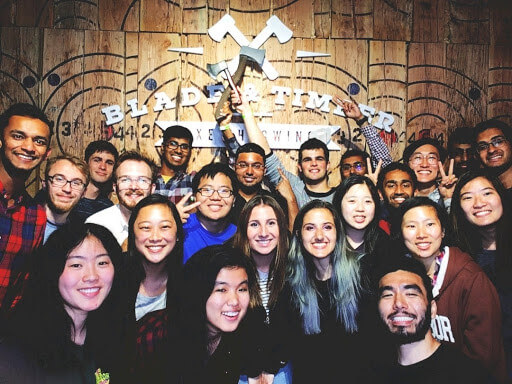 What surprised you most about working at Qualtrics?
I was most surprised by how much Qualtrics truly practices what it preaches with its TACOS principles. The first two months have particularly highlighted the 'One Team' and 'Transparency' aspects. I've been amazed and extremely thankful for how much everyone goes out of their way to ensure that new grads and interns can feel welcomed and be ready to contribute to the best of their ability. On top of that, the team has made sure that I understand what both our short-term and long-term goals are, and our leadership makes sure that everyone has something to work on that they're passionate about.
What made you want to get into engineering?
In general, I've always been interested in learning how things worked and trying to build stuff I thought was cool. Over time, as my interests evolved, I also got the chance to dabble in different types of engineering. When I was about 12, I initially got interested in programming because I wanted to make my own video games. In high school, I got the chance to learn a lot about the basics of mechanical engineering through my robotics team. In college, I got to learn quite a bit about embedded software and astronautical engineering as part of USC's rocketry team.
Qualtrics is growing, and if you're ready to find your "why" at a place like this, you can explore our open opportunities at any time by visiting our career page or by joining our talent community.
| | |
| --- | --- |
| | Vivek is an alumnus of the University of Southern California and started his career at Qualtrics. Recently, he has taken up woodworking as a hobby and has built a desk for his home office. |
See more of the Qualtrics Life on Facebook, Instagram, and Twitter.
Related Articles