XM for Customer Frontlines

Digital

Root out friction in every digital experience, super-charge conversion rates, and optimize digital self-service

Care

Uncover insights from any interaction, deliver AI-powered agent coaching, and reduce cost to serve

Locations

Increase revenue and loyalty with real-time insights and recommendations delivered straight to teams on the ground

XM for People Teams

Engage

Know exactly how your people feel and empower managers to improve employee engagement, productivity, and retention

Lifecycle

Take action in the moments that matter most along the employee journey and drive bottom line growth

Analytics

Whatever they're are saying, wherever they're saying it, know exactly what's going on with your people

XM for Strategy & Research

Research

Get faster, richer insights with qual and quant tools that make powerful market research available to everyone

User Experience

Run concept tests, pricing studies, prototyping + more with fast, powerful studies designed by UX research experts

Brand

Track your brand performance 24/7 and act quickly to respond to opportunities and challenges in your market

XM Platform

Explore the platform powering Experience Management

Teams

For Digital

For Customer Care

For Human Resources

For Researchers

All Teams

Industries

Healthcare

Education

Financial Services

Government

All Industries

Customer Experience

Employee Experience

Employee Exit Interviews

Net Promoter Score

Voice of Customer

Customer Success Hub

Product Documentation

Training & Certification

Community

XM Institute

About Us

Careers

Partnerships

Marketplace

X4 Summit

The annual gathering of the experience leaders at the world's iconic brands building breakthrough business results, live in Salt Lake City.
Why Qualtrics
Why it's Still Qualtrics – Vicki Tisdale – Sales Manager – Provo, UT
This is Vicki's story of "Why"- for her - it's still Qualtrics. You can still check out her original "Why Qualtrics" story here on the #QualtricsLife blog. When we first spoke to Vicki a year ago, she told us she is motivated by her enjoyment of helping others to realize their potential. "I aspire to inspire and Qualtrics has given me an opportunity to do just that."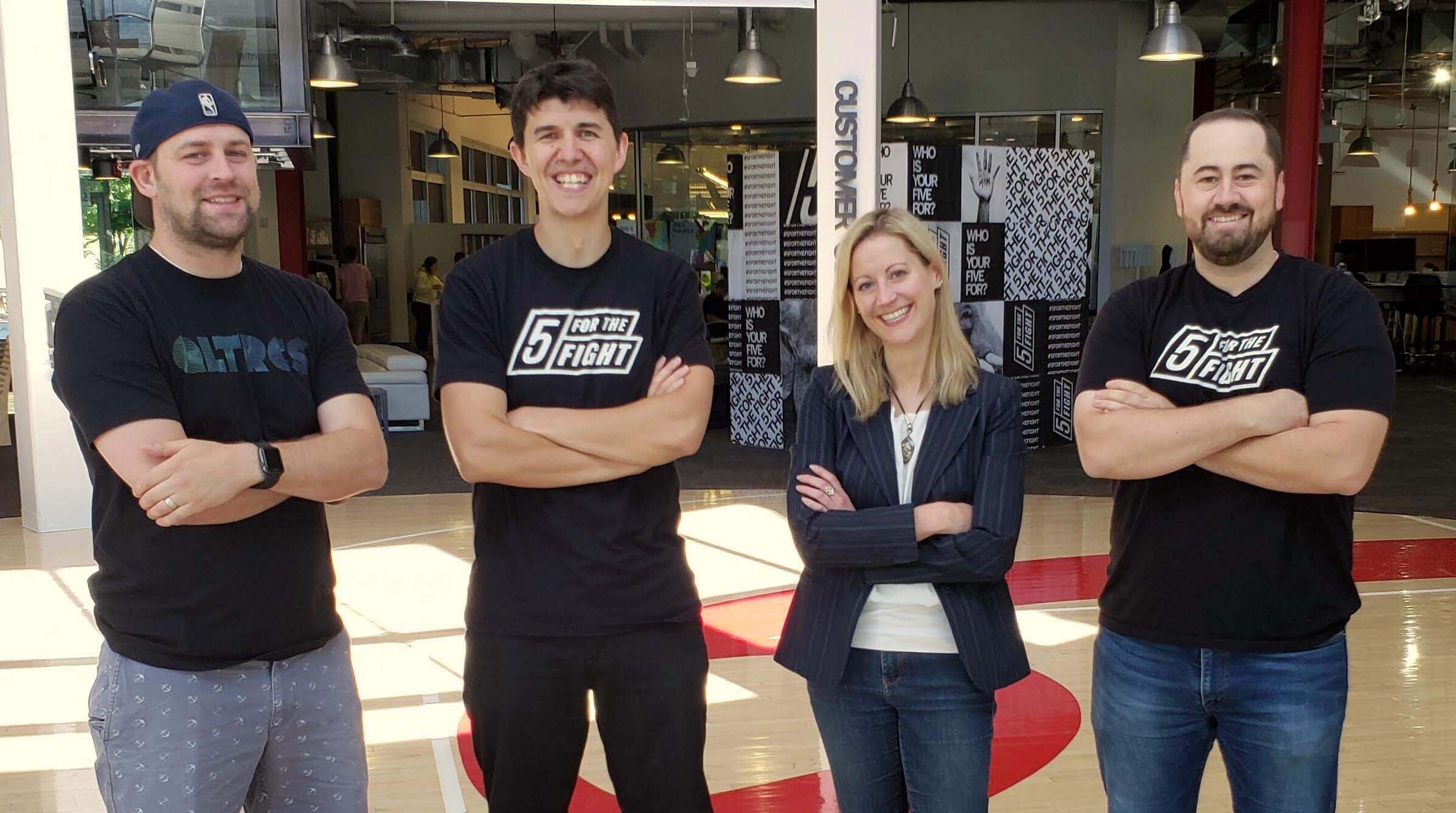 So, has your "Why" changed?
I really don't think it has. That same mission still motivates me now - the way I'm living it out now is just different from how I was this time last year.
How are you still living out your "Why"?
If anything - my "why" is being nurtured even more now. I was promoted, and am now leading a team. So now, what was my favorite part of my job is now my actual job! My "why" gets to be 100% of the day.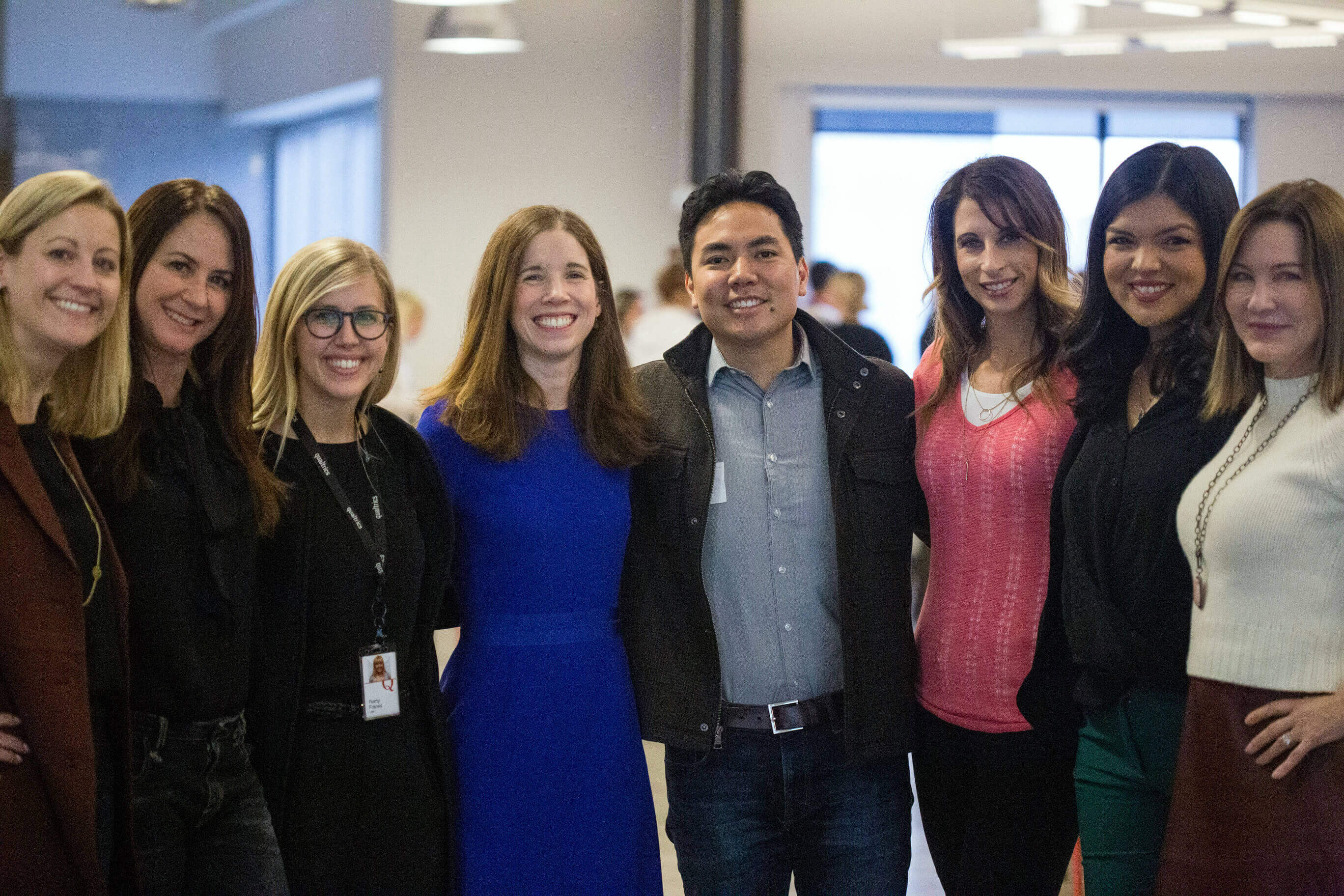 Break it down for us - what kinds of experiences have nurtured that sense of purpose, and helped that growth?
To start, I transitioned to a new boss in January. There were a few moments where he said "try this," and I saw immediate success when I did. I have grown exponentially in the last year versus even a few years prior and I credit a huge piece of that to my new boss. The coaching and mentorship I've received on a daily basis have been unparalleled to my expectations and have challenged what I ever thought I was capable of.
In April, I was promoted into a leadership position. The next step in my career was directed by my drive to grow and become a leader, and my boss helped me figure out what I needed to do in order to get me to that place. I've found that I'm happier in this role and with my career growth, and I can really feel the benefit. I feel greater fulfillment in everything I do to help my team to be successful. Now, I'm trying to mirror the level of trust I have with my boss in the relationships I have with my reps. I want to see their impact and watch them grow because that's the win - that is the feel-good moment.
In the past year, I also helped to build and run the Ember Summit for our Women Leadership Development (WLD) group. I had never done anything like it before and it certainly was not something we (WLD) had done before. There were over 500 people at the event, and it really came from the desire to challenge the status quo and discover with what we are capable of.
What was different about your career development here vs. places you've worked before?
My next steps were laid out more specifically than ever before. For instance, there are really specific roadmaps in sales. At previous companies, things were ethereal but coming here - to where there are tangibles - allowed me to move beyond just working and hoping good things would happen to knowing that the work I am doing will result in those good things happening. How we speak and operate at Qualtrics is very deliberate which has also made it easier for me to help my reps hit their goals.
Qualtrics - and in particular my boss - created a safe space for communication about my career to happen. It's important to realize you need to raise your hand and say what you want. Saying "I care about these things" allows someone to help you work towards that goal. In general, a boss can't assume they know what you want, so you need an open and consistent dialogue on the topic. It also allows them to help you address your gaps, so you've got to be open to receiving that feedback in order to grow. It's really like, you find your own "why" and then - when you've communicated it - others will help you get to live it.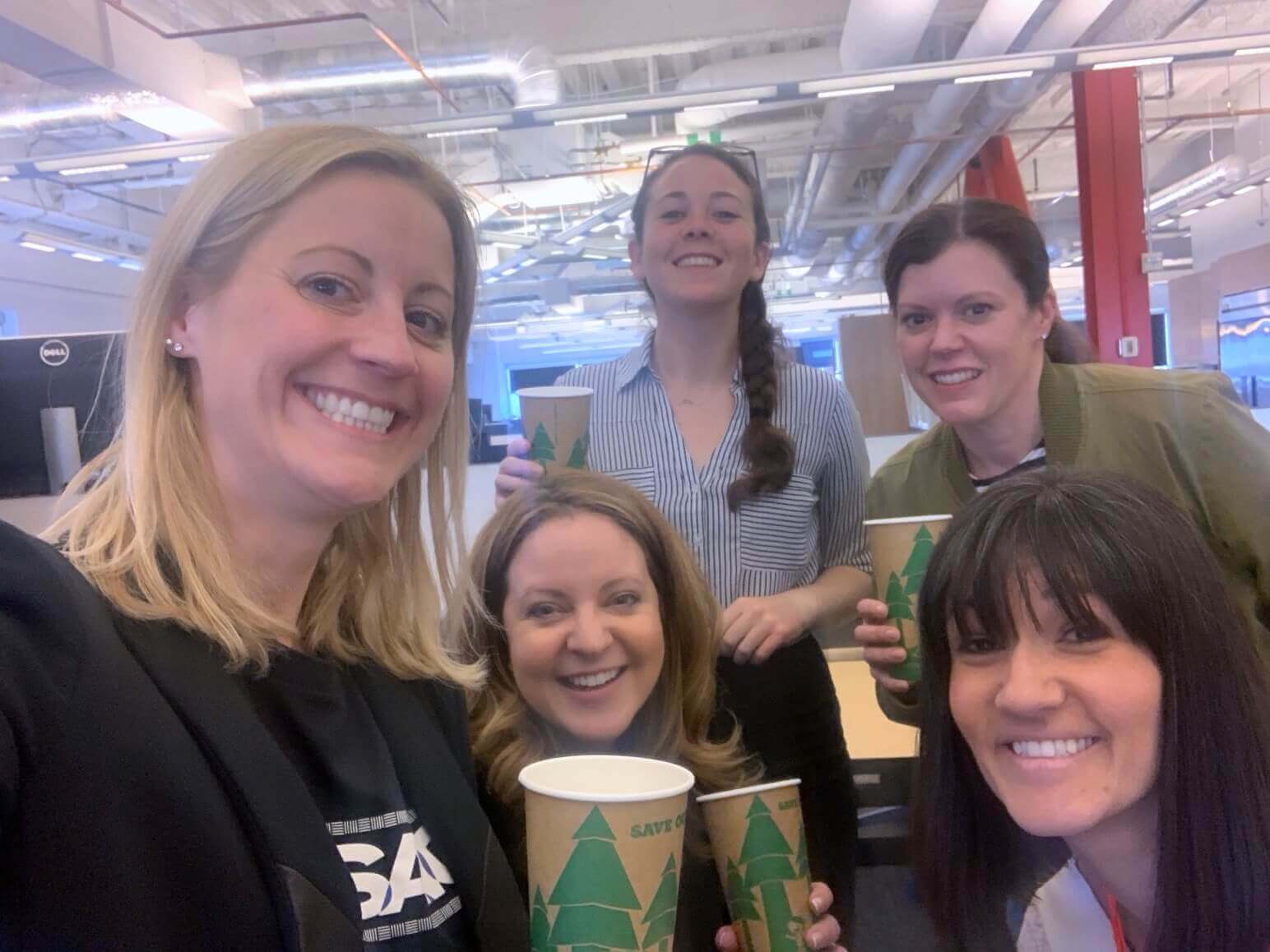 How have you become involved in community here at Qualtrics?
I'm heavily involved in WLD, I run the partnerships committee along with two phenomenal women. We are the external-facing piece of WLD, focused on forging partnerships with companies and organizations within our community here in Utah. The idea is to create a safe space to share best practices and to learn from our peers as we strive to be best in class when it comes to Diversity and Inclusion. The Ember Summit was a big piece of this for us in 2018. A group of about four local companies worked with us on the event and we had speakers who covered a range of topics, including career paths for women, personal branding and tips on being fierce advocates for one another. And we're doing it again this December.
I'm also a part of developing programs internally including our new D&I training series. Beyond just consciousness raising, the trainings include calls to action that people at every level of the company can do because it is truly a global effort to reach parity and to be best in class when it comes to D&I. We know that if people don't see representation here, they won't want to be here, so we are deliberate in addressing that.
My promotion falls right in line with company goals to set an example of what career growth can look like - for both men and women. I wasn't thinking about what being promoted did to impact others, but I see it now. And again, suddenly my "why" is working its way into the way I participate in the community here. I get to see - and be a part of - this holistic approach to fixing the problem around representation in leadership. I see these changes happening authentically, meaning we're not creating tokenism within the community either.
Why is it still Qualtrics?
Because my career has grown and solidified; it has become a two way street of putting in huge investment and getting the investment back. And what I mean by that is I've been validated in pursuing my personal "why" by all the right people. Together, we've created an environment where my "why" can thrive. It's like I can "bring my whole self" to work - I can be 100% me which is really special.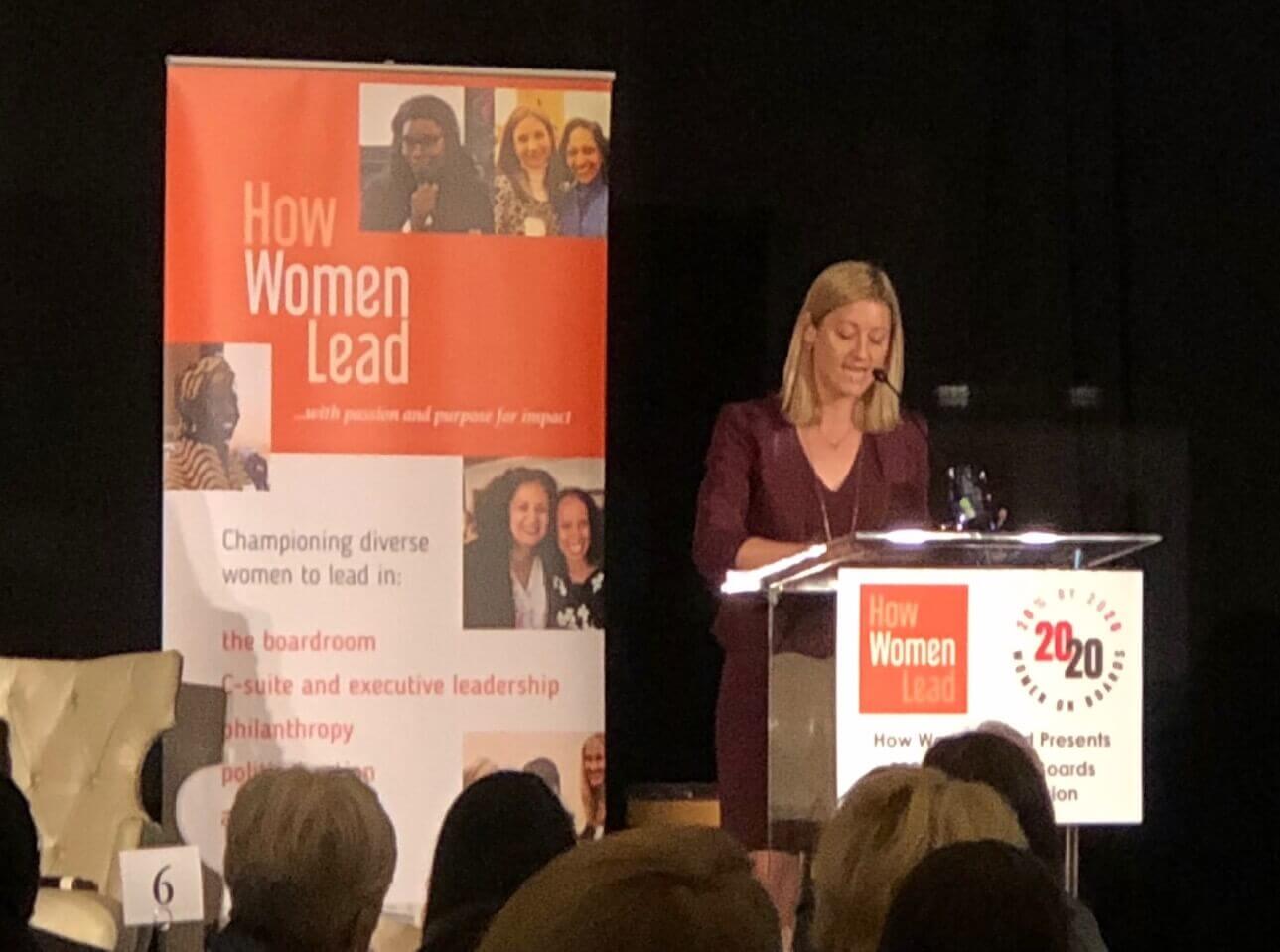 So last year we asked you when was it that you knew you "had to have the job." Looking back would you say that's changed at all?
When I was interviewing, I'd missed meeting some key hiring managers. So I couldn't figure out if I "had it." I wrote this giant email to my main interviewer. I said this is why you should hire me, and why I would be a valuable addition to the team. In it, I included how I - as a person - aligned with each of the company values, our TACOS, which was not only an enlightening exercise but further proved that Qualtrics was where I had to be. I was already living our TACOS before I even knew what TACOS were! So when I hadn't had the chance to meet those key people, and there was a chance I didn't have the job, that was when I knew I had to close the deal.
What advice would you give to someone seeking their own "why"?
Be open and be curious. Curiosity has absolutely gotten me to where I am. In the past, I've fallen into jobs where I didn't know what I wanted.
I found things in common with them - the company allowed me to do X so it was the one for me. But, being around people who are all looking for what's next - the idea of "what problem do I get to solve next?" - grew my desire to seek to understand. I live by the idea that "I don't know, so I want to know."
If you asked me what wakes me up and brings to work, it's the people, the interaction, seeing my reps have 'aha' moments. It's fulfilling that desire to always be learning. So, be curious and be open. Your "why" will find you.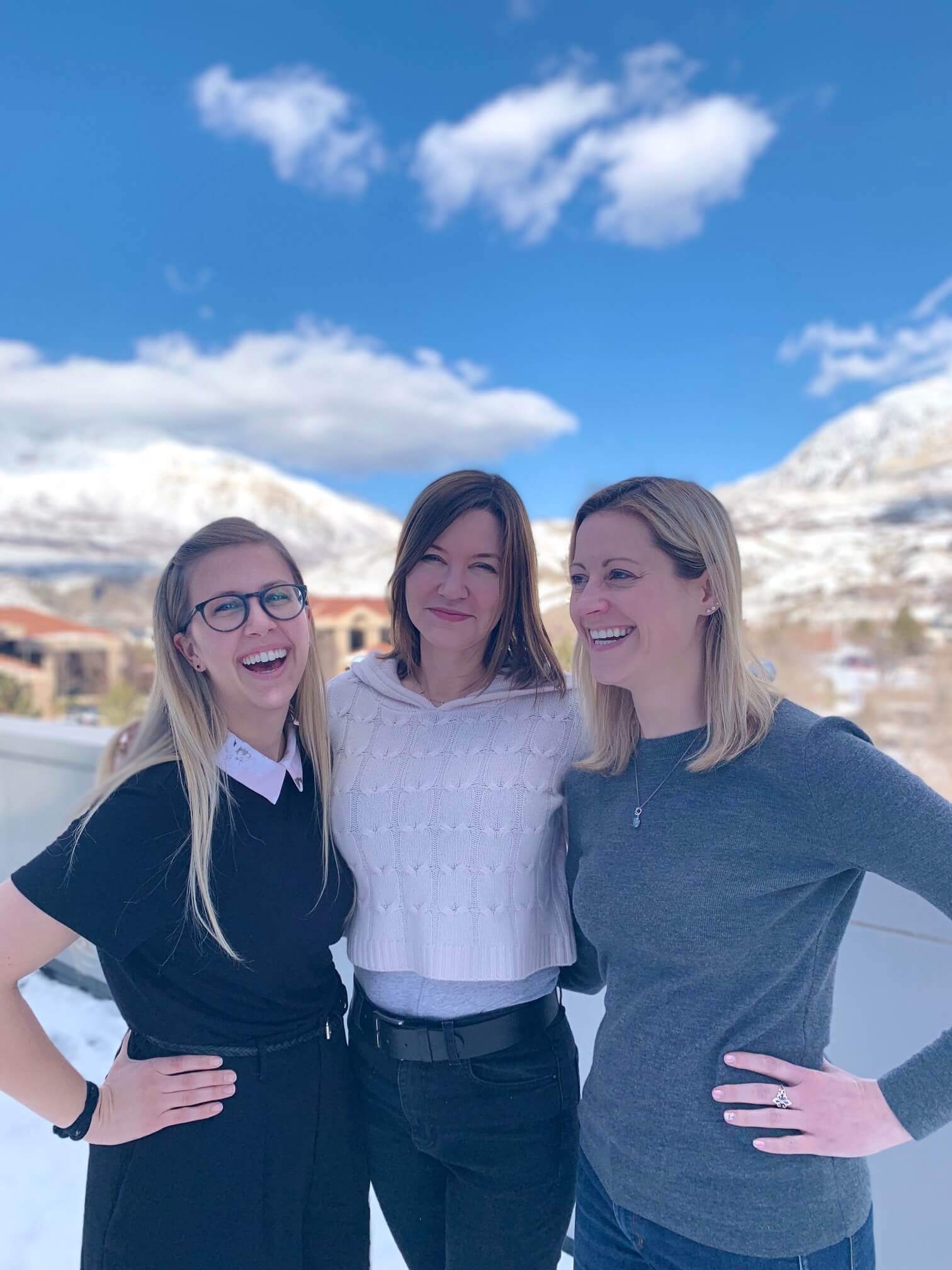 Qualtrics is growing, and if you're ready to find your "why" at a place like this, you can explore our open opportunities at any time by visiting our career page. Looking to discover more reasons "Why Qualtrics"? You can find the whole series here.
Want to chat? You can get in touch by checking out Qualtrics Life on Twitter, Facebook, and Instagram.
| | |
| --- | --- |
| | Vicki is an alumnus of the University of Southern California and she started her career at Toppan Vintage. At the age of 21, Vicki learned to play the trumpet and subsequently played in her college marching band. |
Related Articles