Why Qualtrics
Why Qualtrics: Jenny L. – Principal Customer Success Leader (and Ronan – Principal Rottweiler) – Provo
Three words (or phrases) to describe Qualtrics...
Innovative, Pushing the Boundaries, Industry Leading
'Why' Qualtrics?
I was looking for a company that valued my desire to integrate my work and life, and change the world for the better. Qualtrics was that company for me. Qualtrics provides me with the ability to seamlessly integrate my work and personal life, and solve complex problems that will change the world and key industries for the better.
Before Qualtrics, I was a Manager within Deloitte's Technology Consulting practice. For the last few years, I was running large scale digital transformations and Medallia implementations. One night working late on site with a client, I had a realization that consulting was not allowing me to balance my work and life. I was traveling so much, and really feeling like I could not set my roots down anywhere - that was not how I envisioned my life. Reflecting on that moment, I realized I wanted more work/life integration. I really wanted my life to center around what was important to me.
It wasn't just that Qualtrics helped me with work/life balance. I saw what Qualtrics was doing in the experience management space and they really had made amazing strides in changing the messaging and impact of CX and EX in the market. They had pivoted from the Research Core / survey space, to Experience Management as an offering and they were making waves in industry.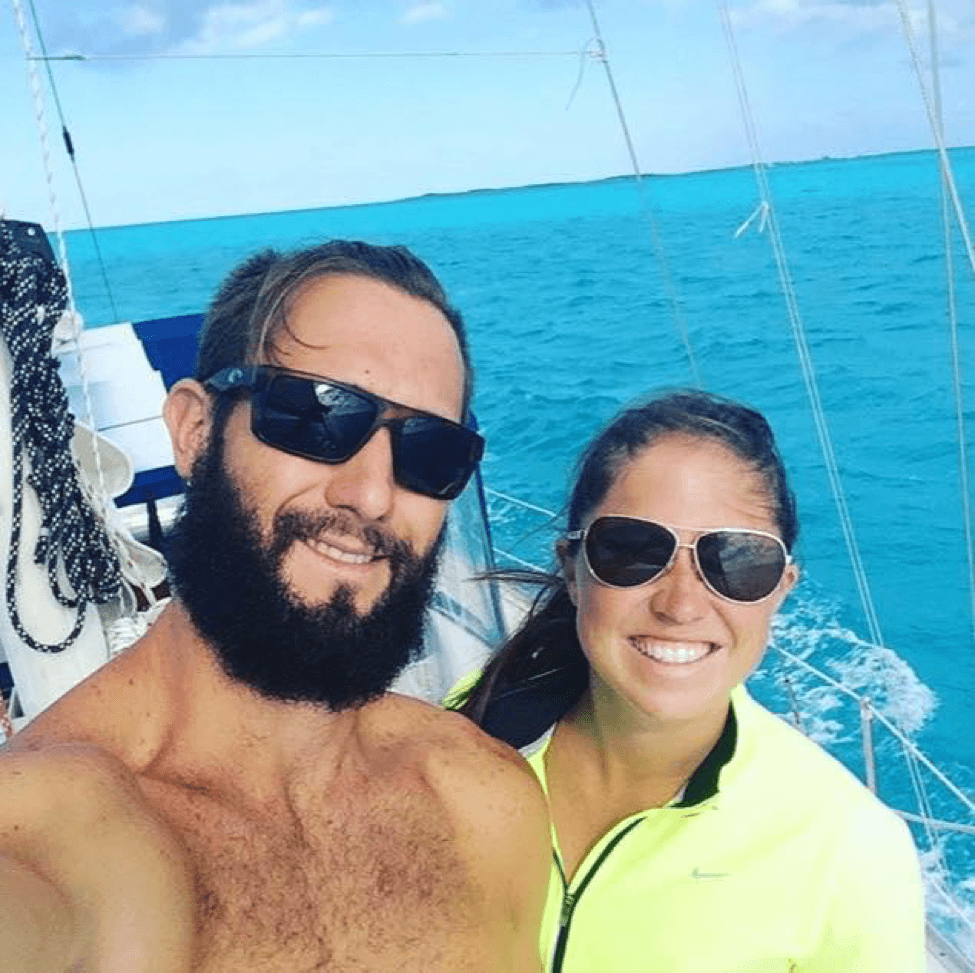 You are not from Utah. What was it like to think about working and living here?
My husband and I had just returned from taking a year off work to sail to 25 countries and territories from Annapolis, Maryland to Grenada. Before we left, we had put all of our worldly possessions in storage at my brother-in-law's in Salt Lake. After a year of sailing, I developed a new perspective on life and my priorities of what's important had changed. We were in a new mindset when we came back to get our things out of storage…and when we did…we fell in LOVE with Utah! It was the fresh perspective of what we valued in life, and the fact that Utah provided us with this amazing atmosphere of all the things we love about the outdoors and adventure, while still being a big city with a thriving tech scene. Hiking, biking, skiing, yoga, being outdoors…simply having adventure in our daily life AND living near the heart of the "Silicon Slopes" was a dream come true for my newly realized priorities.
What was the turning point in the recruiting process?
As we bought a house in Salt Lake and settled into life in Utah, I started exploring new career opportunities and was shocked to find out that Qualtrics was headquartered just down the road. I had already been impressed with the company's mission to provide innovative solutions to customer and employee experience problems, and with the significant evolution and impact that Qualtrics has achieved in the enterprise space in recent years, I truly started to understand what they were doing and what they stood for. I wanted in!
Initially, I applied for a Quni position to get in the door (these are entry positions into Qualtrics - Qualtrics University). With a 'few years' of leadership experience under my belt the recruiter responded quickly, saying "I don't think this position is the right fit for you…let's see if we can identify a more appropriate role, given experience." At that point, I knew this company was for me. Qualtrics actually cared more about finding the right position for me than just filling the open role that I'd applied for. Within a week I was interviewing with the leader of Customer Success. Qualtrics ended up creating a new position for me within their Customer Success groups, and we are now building a diverse team around that role. That is when you know a company cares about its employees!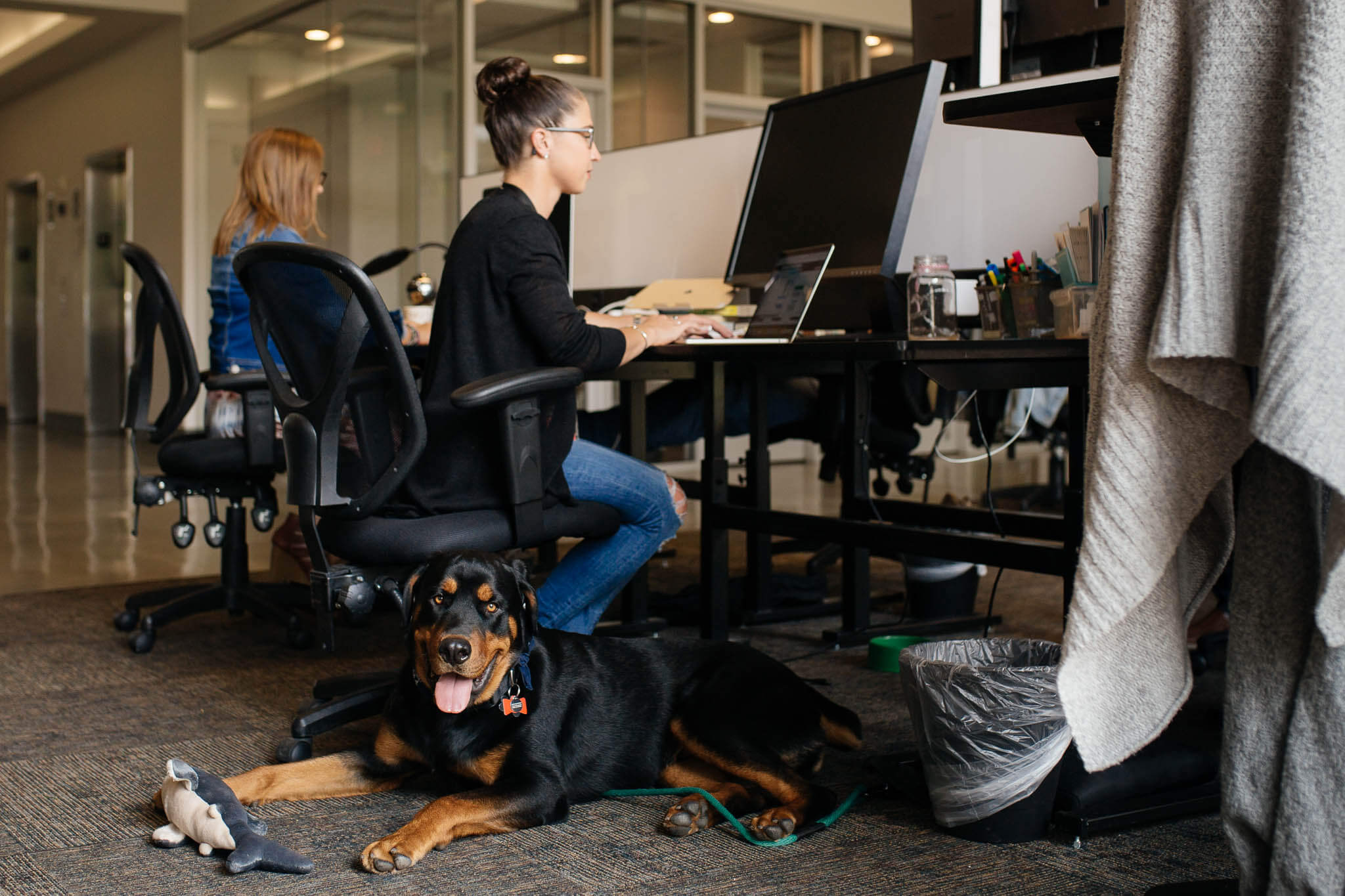 What is your 'day to day' role?
I enable our clients and partners to manage the experiences they provide to customers, employees, brand, and product in the experience economy. I work with our enterprise accounts to help them mature in their programs and improve their experience offerings overall. I not only focus on my customers, but I look for ways to improve our product and processes to meet the needs of these large, complex organizations. In one recent case, we developed enterprise-wide / cross-brand dashboards of our largest accounts. We were able to enable top companies around the world to provide cross-functional reporting they have not been able to get elsewhere. This new functionality has allowed these companies to make very insightful, data-driven decisions. It changes the whole engagement model of CX for these companies! My day to day role often varies each day, but it usually involves driving improvements for our largest clients to create the most impactful experience programs they can.
What surprised you most about Qualtrics?
I knew Qualtrics took pride in helping their employees establish a strong work/life balance, but I didn't know how seriously they put that pride into action! They really mean it. Not only are my husband and I able to enjoy the life that attracted us to Utah in the first place, but I'm even able to bring my rescue dog to work with me. This not only makes my life easier, but my whole team loves sharing the office with my puppy too. He has become a part of the Qualtrics family! Meet Ronan, a Rottweiler that has found a pretty good work/life balance Qualtrics too!
Anything else that would be helpful to those considering working here?
Many people say they want to make an impact in their job, or to have an impact on the world. At Qualtrics, we are actually doing that. And it's not just the company as a whole that's changing the world, but also the impact that one person can have at Qualtrics. Qualtrics team members can actually change how we go to market and impact thousands of companies that reach millions of customers. If you are looking to have that kind of impact, then you need to find out more about Qualtrics.
Evolve from transitioning your career, to experiencing your career!
Jenny Lieb is a Principal Customer Success Consultant in Qualtrics' Provo, Utah office. She holds a Bachelors in Business Administration, with a focus in Computer Information Systems and Management from James Madison University, and a Masters in Business Administration from the University of Texas at Austin.
.
Related Articles