Why Qualtrics
Why Qualtrics Story – Eilís Deevy- Customer Success – Dublin
Describe Qualtrics to a candidate in 3 words:
Empowerment. Innovation. Adventure.
My 'why'?
I do what I do because I love to challenge myself and to have a positive impact in whatever I do. Continuous learning is really important to me. I've always wanted to work in an environment where there is scope for trial and error - if you try something new and it doesn't work out, you pick up the lessons learned and try again tackling the challenge from a different angle.
My role in Customer Success @ Qualtrics allows me to work with a wide variety of customers, learn about their companies and industries, and help them achieve their goals.
No two clients are exactly the same, and I love being able to work with some brands that I have respected for a really long time, and help them be successful.
What attracted you to Qualtrics in the first place?
The Qualtrics product! I had used Qualtrics when completing a market research module during my studies. Using Qualtrics was so intuitive and comprehensive at the same time. Out of curiosity, I happened to do some research on the company and realised that they had an office in Dublin. A couple of roles caught my eye, I reached out to the recruitment team for a chat and the rest is history!
I started out in a support team then was promoted to my current role based on my successes.
What has kept me at Qualtrics for the past 3 years is the people - one of my favourite things is coming to work everyday, being surrounded by motivated and ambitious people. It's a really collaborative environment, and I love being able to work on cross-functional projects, with team members from wildly different backgrounds. I learn something new every single day!
What is your favourite part of your role?
Working with my customers to make them successful, knowing I played a part in their triumphs is what brings me a lot of joy. My day ranges from the smaller day to day wins, like helping a new customer successfully launch their first project to the longer term wins, such as seeing customers use the feedback obtained in their programmes to drive positive change within their business. Being involved in this process is immensely rewarding and is something I never get tired of.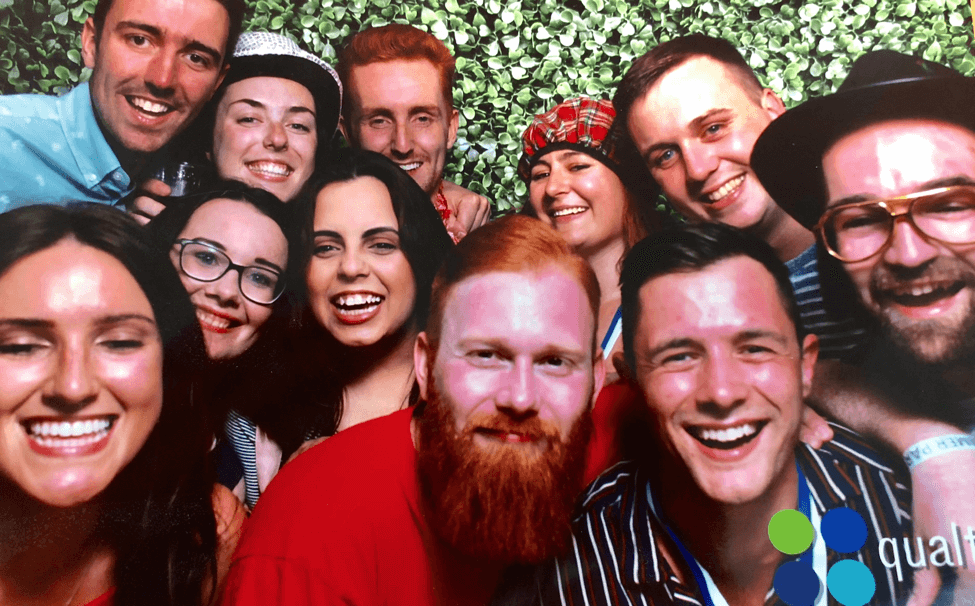 What surprised you most about working at Qualtrics?
One of the things that surprised me most about working at Qualtrics was having the ability to work closely and collaborate with global companies from Day 1. I began my Qualtrics career in our technical support team, which helped me to quickly become an expert in our products.
From here, I moved into our Customer Success team, managing my own portfolio of customers. This role has allowed me to build relationships with a large number of customers across multiple industries. I really value the trust customers have in myself as an advisor, in Qualtrics as a company, and the partnerships that we have been able to create.
There is no way I would have had this kind of exposure to global companies so early in my career in any other company!
Over the last three years here, I have had the opportunity to work in two departments, spend 3 months working in our Sydney office, and spend some time in our headquarters in Utah - not bad for a graduate fresh out of college!
What was the turning point where you 'had to have the job'?
The turning point for me was coming in to our EMEA headquarters in Dublin and seeing the office. Immediately, the atmosphere struck me as being open and friendly, and there definitely felt like there was a buzz and positive energy around the office.
This really sold Qualtrics for me. Not only did it tick all the boxes on paper in terms of being an impressive company with strong leadership, and an amazing and unique history but also the office really felt like a welcoming environment where I could ultimately learn lots, advance my career and make long-term friends.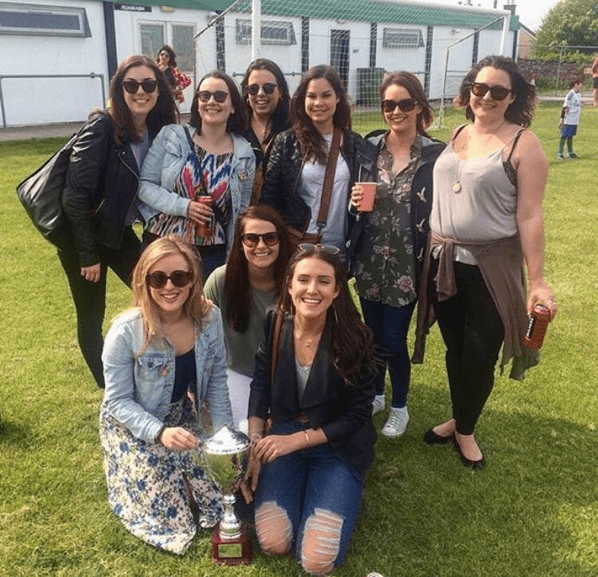 Any tips for someone who is considering an opportunity at Qualtrics?
Go for it!! If you feel that Qualtrics is for you, do your research.
Don't hesitate to come in to the office, connect with us on LinkedIn, ask us questions!
There are incredible opportunities to be had here, and lots of potential to come in and have a serious impact.
| | |
| --- | --- |
| | Eilís Deevy is a Customer Success Manager in Qualtrics' Dublin, Ireland office. She holds a Bachelors in Applied Psychology from University College Cork as well as a Masters in Marketing from UCD Michael Smurfit Graduate Business School. |
Related Articles