Why Qualtrics
'Why Qualtrics' — Samone B., Customer Success Representative
Qualtrics in Three Words:
Gaining Greater Insight
What is your 'why'? Why do you do what you do...
To be honest, I'm still figuring out my 'why' and I feel like there can be a ton of pressure coming straight out of college to know exactly what you want to do with the rest of your life. I am motivated to not simply settle for the most convenient option by all of the sacrifices that my family has made to allow me to have had the opportunities that I've had thus far. Knowing that they weren't able to pursue their passions and have in turn given me the chance to do so has encouraged me to explore as many different options as possible before delving into the one that I find most intriguing.
How does Qualtrics connect with your 'why'?
Qualtrics connects with my 'why' as it gives me a chance to work with customers from every industry imaginable. By helping them understand how to best make use of their experience management platforms, I'm able to learn the most pressing issues that they are each facing and see a deep dive into what is most important across each industry. Having these conversations is not only helping me improve my consulting skills but also allowing me to understand what would most excite me in other fields. I feel that each customer meeting is adding another data point and allowing me to hone in on the best path for me.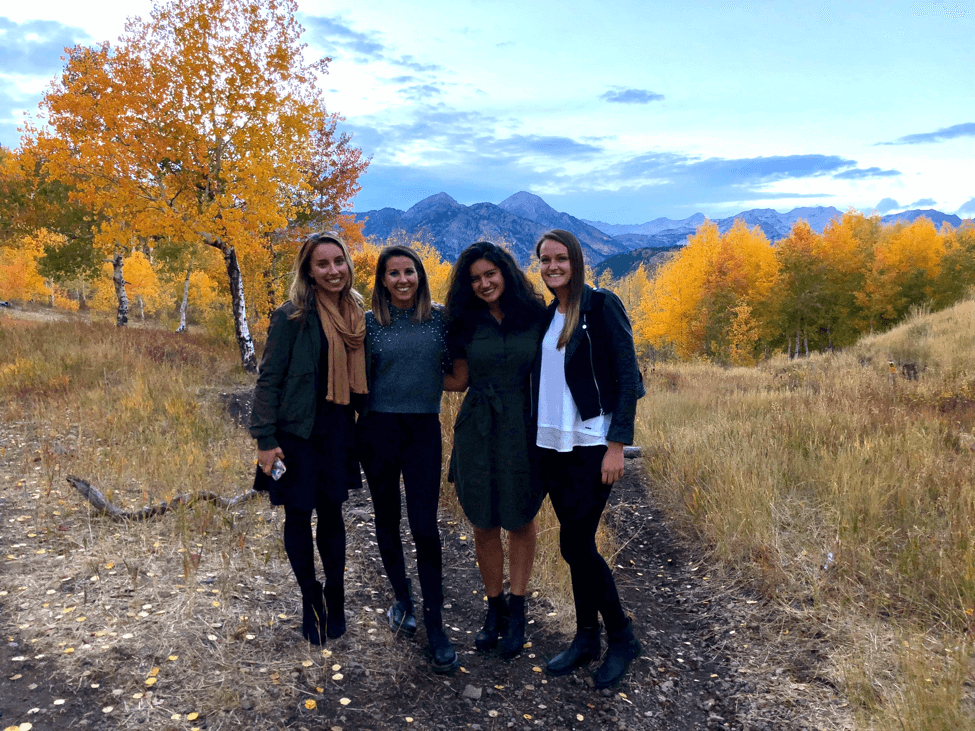 What attracted you to Qualtrics in the first place?
I was actually attracted by the idea of moving to Utah. When I was first approached on LinkedIn, I was a little bit thrown by the idea of moving to Provo. However, the bulk of companies recruiting at Princeton were from New York or the Bay Area and I think if Qualtrics had also been in one of those places, I would've lost interest. The idea of going out on a limb and challenging myself to go to a completely different place and make all new friends drew me in.
What was the turning point where you 'had to have the job'?
I loved my on-site interview at the Provo office. Not only was I excited about the beautiful gardens, Qualtrics scooters, and the dogs walking around, but everyone I met was incredibly friendly and interesting. More importantly, they all had this energy and focus surrounding their work. They really "got it". From the outside looking in, having no knowledge of market research or experience management, I really didn't understand yet what the big deal was. By the end of the interview, I also wanted to "get it" and have that same excitement and momentum in my first job.
What does your day look like?
My days are very flexible to what is most needed by my customers. Each day, I will try to reach out to customers that haven't had any Customer Success interaction in a while and make sure that they're doing well. Some of these calls will turn into meetings where I can help customers with strategic questions and provide them with training. I normally grab lunch in the office or from the food truck that's parked outside on Thursdays with a member of my team. Plus, I'm always sure to spend an hour a day on some of the office couches with the other Customer Success recent hires discussing ways to improve our outreach and the resources we have available for our customers.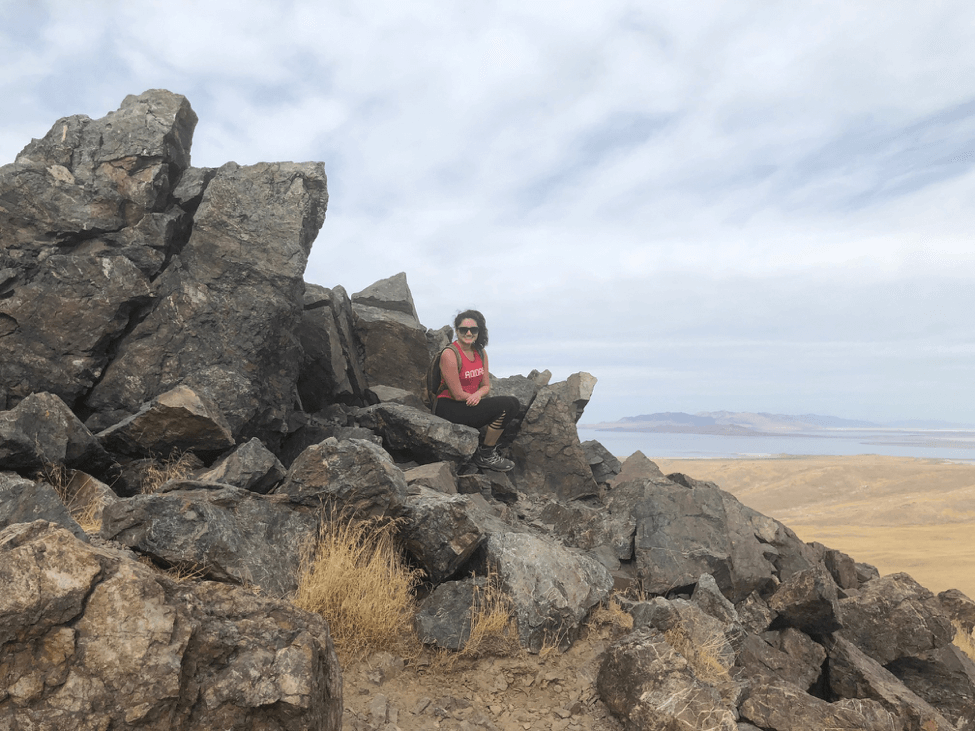 What is your favorite part of your role?
I really enjoy how my role has a lot of different touch points based on which customer I'm helping. I can either be advising customers on better ways to analyze their data or improve their response rates, or on additional features that will be most useful for their goals. I love how this allows me to have an understanding of the sales process while also mastering the ins and outs of all the different Qualtrics features that my customers use.
You're not originally from Utah, can you tell us your story of moving here?
Before applying to work at Qualtrics, I had visited Utah once before. I wanted to go on my first skiing trip and was doing some very last minute planning. After searching all the major options, I landed on coming to Park City and had a complete blast. While I have lived a lot of different places, I hadn't spent much time around mountains, so I think that trip really opened my mind to the beauty that is Utah.
With leaving college, I was really intrigued by the idea of going somewhere that would be a completely fresh start. I've loved being able to branch out and meet new people while still visiting my college friends across the country. I had faith in my ability to become friends with Qualtrics people after seeing how everyone interacted with each other during my on-site interview.
In short, when I packed up my VW Beetle and drove the three days from Indianapolis to Salt Lake City, I was excited to have the opportunity to live in Utah. I love hanging out with some of the other women on my team after work or on the weekends. They've encouraged me to begin hiking and I enjoy it a hundred times more than I would've ever imagined. Being part of the Act 4 Multiculturalism Q Group has also helped me feel comfortable and like I have a community within Qualtrics that better understands me. Lastly, I've joined some different groups through the website Meetup so that I can meet other people in Salt Lake City. I've gone to a few workout classes through those groups and I've also been able to find a few playmates for my dog. All in all, I feel that the people that I've met at Qualtrics and otherwise in Utah have allowed me to feel comfortable in a completely new place.
Any tips for someone who is considering an opportunity at Qualtrics?
Once you choose to apply, just be yourself. Qualtrics is all about transparency and I think being honest about not knowing what I really wanted to do led me to being placed in the best position for me. There are a lot of different paths here (especially for recent grads) and whichever one you end up on, you're sure to learn a lot and gain skills that would be useful across the organization or in future jobs.
What surprised you most about working at Qualtrics?
Every suggestion or process critique that I have made has been listened to and considered. I think this is particularly surprising because I have been here for less than three months. Some of the initiatives that I and two other Customer Success Representatives who recently joined Qualtrics came up with have already been implemented and we're starting to transform the way that we assist the customers in our division.
What made you want to get into Customer Success?
I was always intrigued by the idea of getting into Management Consulting, but wasn't wowed with how much it takes over your life. I wanted to feel rooted and like I had time of my own outside of work for different activities. By being in the Customer Success team, I'm gaining a lot of the same skills that management consultants have but I feel that I am still able to have control over my time outside of work. Plus, I've been able to get a dog (he'll be old enough to come to the office in a few months) and I'm looking into joining a community singing group. Same skills + more personal time = happier Samone.
What are your aspirations in career/life?
My studies were based on the intersection of diplomacy and music in the Middle East and Africa. While I'm not sure if I would return to graduate school, I would love to be able to work in one of those two regions someday. Otherwise, I'm hoping that Qualtrics will help to contribute to me finding my 'why'.
What is your top #LifeHack?
This is probably most applicable to recent grads or those relocating, but always try something once. There have been so many times that I've wanted to stay on my couch and just chill instead of going to an event. I've come to realize that if I don't enjoy myself or if I end up feeling awkward, it doesn't matter in the long run. There's only room to gain by going. This has been a huge help with the move across the country.
| | |
| --- | --- |
| | Samone Blair is a Customer Success Representative in Qualtrics' Provo office. She holds a Bachelors in Near and Middle Eastern Studies from Princeton University. |
Related Articles