Why Qualtrics
Why Qualtrics – Grant Skinner – Team Lead – Sydney, Australia
Living in the lower blue mountains with a loving wife, and two young boys (Austin 3, & Owen 8 months), my 'why' to everything in life ties back to my family living a good life, making my family happy, and having my boys have a great childhood, who will eventually grow up to be happy and successful men.
Further to that, I do what I do on a daily basis to grow as a person, and to help those around me to develop and be successful. I want to be able to look back in 30 years to be proud of all that I have achieved in my career.
Over the past 3.5 years, Qualtrics has connected me to my 'whys' by providing me the opportunity to grow on a professional and personal front. From starting as an Account Executive, I moved into SDR Leadership in January of 2017, and more recently into quota carrying sales management. This has given me the opportunity to be in roles where I have been able to see personal success, where I have been directly challenged to learn and develop, and has provided me with the chance to train and develop others to grow in their roles.
Qualtrics has also allowed me the flexibility to always have a family-first mindset. On top of just income, Qualtrics provides benefits which have created tangible impacts which help my family live a happy life. An example is that I used my annual Experience Bonus to help pay for a family vacation to Hawaii in 2018.
What attracted you to Qualtrics in the first place?
Company growth & career opportunity.
What was the turning point where you 'had to have the job'?
Speaking with Jason Nelson, who was moving out to Australia to start Qualtrics Employee Experience, and learning that I was in line to be the first APJ Employee Experience Account Executive.

What does your day look like?
My day to day is a mixture of the below.
1-1's that run through anything from deal reviews, forecasting, pipeline scrubbing, training and development, and discussing anything topical
Training and development sessions
Joining sales meetings with my reps
Interviewing candidates (if you're reading this and interested, reach out!)
What is your favorite part of your role?
Seeing my account executive team close deals.
Any tips for someone who is considering a role at Qualtrics?
Think about where you want to be in 3-5 years, not just the now.
Qualtrics is uniquely positioned since the SAP
acquisition to grow even faster over the coming few years. With that, there will be roles we don't even know about yet, management positions that will be required, and opportunities to grow and develop outside of whatever you are applying for to truly grow your career inside the Q.
What surprised you most about working at Qualtrics?
Being able to wear shorts to work and ride scooters around the office.
But more seriously, the most surprising aspect has been how 3.5 years on, the growth of the Q hasn't flatlined. It has actually continued to accelerate. This is something that has surprised me as I have never seen anything like this before.
What made you want to get into sales?
To be honest, I kind of fell into sales through a grad sales role. From there I found I was good at it and I enjoyed it, so I've never looked back.
What are your aspirations in career/life?
Career: To get Bill McMurray's role! ;)
One day I would like to lead a fast-growing SaaS company within the APJ region, which is why I joke about Bill's role as he is the MD of APJ for Qualtrics.
Life: To live a happy life with my family every day, and have plenty of cash in the bank to support that lifestyle.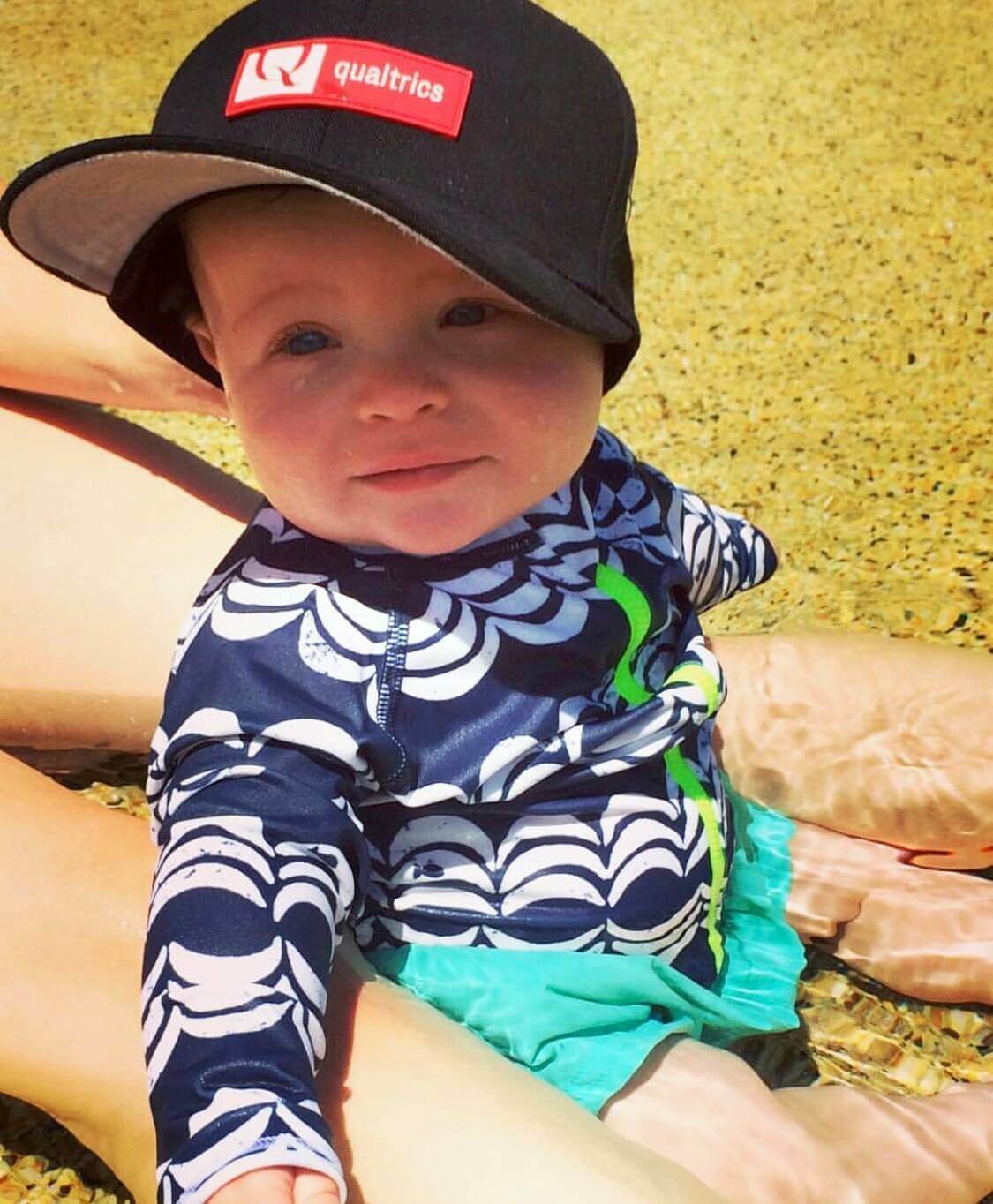 What is your top #LifeHack?
Happy wife, happy life!
How have you become involved in community at Qualtrics?
Qualtrics Movember
Qualtrics is growing, and if you're ready to find your "why" at a place like this, you can explore our open opportunities at any time by visiting our career page. Looking to discover more reasons "Why Qualtrics"? You can find the whole series here.
Want to chat? You can get in touch by checking out Qualtrics Life on Twitter, Facebook, and Instagram.
| | |
| --- | --- |
| | Grant is a Team Leader who has been Qualtrics for over 3 years. Outside of work, he enjoys weekends through winter playing suburban rugby for Blue Mountains Rugby Club, where he is often caught reminiscing whilst on the field of a time in life when he was fit & had pace. In the offseason, Grant & his family are staying active & getting out & about going to the beach or on a bush walk. |
Related Articles