Why Qualtrics
Why Qualtrics? – Jacob Bulger – Software Sales Development Representative Intern – Provo, UT
Growing up, my dad worked for the same company for 32 years, putting in crazy hours. He's given me everything all throughout my life and done whatever he could to support our family. I've had incredible opportunities because of his work ethic and I want to take advantage of every experience that has brought me and show him I value his effort.
Connected back to my 'why' I want to be successful and enjoy life - helping others succeed like my dad has. I've had an incredible experience interning here at the Q that has set me up for success to jumpstart my career.
What attracted you to Qualtrics in the first place?
It was meeting two of my recruiters, Natalie Stoker and Leah Lehmuller, at the International Collegiate Sales Competition in Orlando. The booth at the career fair was set up incredibly. Everyone I met from the company was so nice. I knew I wanted the exposure to not only a hypergrowth company but also one that was well-established; I felt like this is where Qualtrics was at. After meeting with several sales managers and hearing more details about the internship, I knew I wanted to be here.

What does your day look like?
During the second half of the internship, I'll spend half of the day mining, cold calling, and doing email campaigns to schedule IQMs. But the other half of the day, I get to shadow the other parts of the sales process. I get to see AEs in action as they're demoing the product and referencing use cases. It's cool to see how complex the product is for all the clients we interact with.
What is your favorite part of your role?
I love the team I'm on. That has made me really enjoy my experience. Everyone is so helpful to get me ramped. Whenever I've had a question, the team has stepped in to help me find a solution. I love that Qualtrics' culture is like this all around - which has helped me to enjoy my time here all around.
Right, so we know you're not originally from Utah, so can you tell us your story of moving here? By definition, I'm a Florida boy - born and raised. While in college, I wanted to get out and have a fresh experience. I saw the internship in Utah as a test run of what it'd be like to live on the other side of the country in a totally different landscape not knowing anyone. I've been out to Utah multiple times through the winter but I've loved seeing it in the summer and find out how many things there are to do outside. I definitely would love to be here for a winter season though - complete with snowboarding and all the winter sports!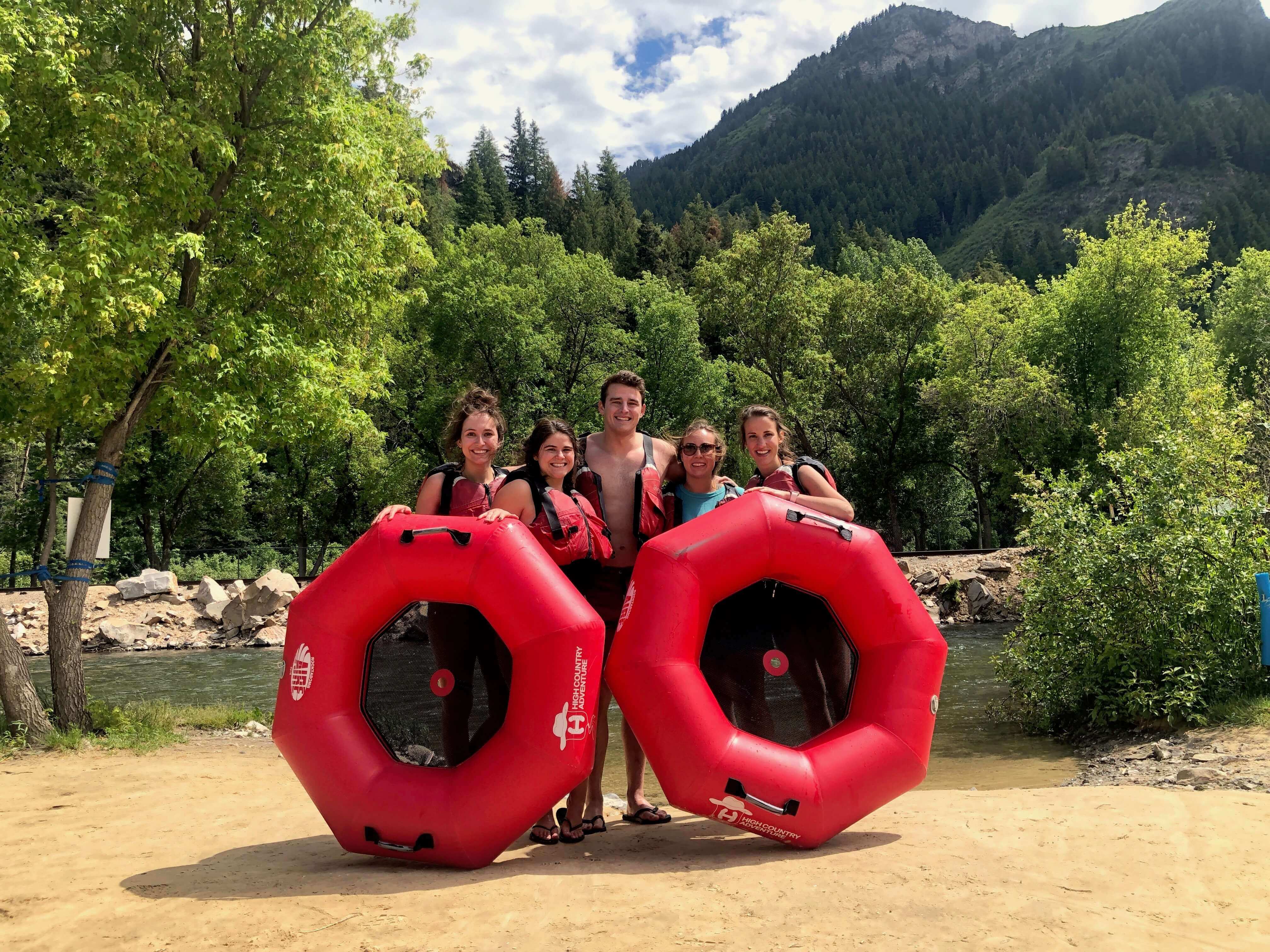 Any tips for someone who is considering a role at Qualtrics?
Since starting at Qualtrics, the thing I've heard most is that "the only thing that's constant at Qualtrics is change." Be prepared for the org to change as the company is continually growing and scaling. You don't have to worry about the company stagnating or being in the same role - every day there is something new.
What made you want to get into sales?
I'm a finance major at UCF. After having a few finance internships, I realized that role has a lot of monotony. It's a very fixed pay structure for your career. After being introduced to sales, it attracted me because of the ability to control my growth and success as well as being able to have different experiences every day. Sales is working with people from all different industries across the company - it's a never-ending new experience. I also enjoy that I can still use my problem solving and analytical skills in this role and then get rewarded for helping a client solve a problem.
Qualtrics is growing, and if you're ready to find your "why" at a place like this, you can explore our open opportunities at any time by visiting our career page. Looking to discover more reasons "Why Qualtrics"? You can find the whole series here.
Want to chat? You can get in touch by checking out Qualtrics Life on Twitter, Facebook, and Instagram.
| | |
| --- | --- |
| | Jacob is an alumnus of the University of Central Florida and started his career at Qualtrics. |
Related Articles