Why Qualtrics
Why Qualtrics – Kym Price – Principal Analyst, Sales Training & Enablement – Sydney, Australia
It's simple maths. People + fun = happiness.
My job is 100% centred around people.
I help people to become better while having fun & Qualtrics is absolutely 100% centred around the same.
What attracted you to Qualtrics in the first place?
I had a friend who worked at Qualtrics who raved about it. Once I started the conversations to join, I was hooked.
What does your day look like?
Every day I wake up at 6am & head to the gym. Afterward, I'm thankful that the days of formal work wear are long gone - I throw on some jeans, a T-shirt, and sneakers and head to work on a Vespa. I stop off for a coffee in the lobby of the building with some colleagues on the way up to the office - which, by the way, overlooks the Harbour Bridge and Opera house. I might have a call with the team in the States to kick off the day syncing on mutual projects. Then I'm either designing or rolling out enablement activities with different functions and stakeholders. Alongside enablement, I've been helping with QPride and X4 leading the Dream Team in the region. I love being able to work on initiatives that I feel part of a community - this year, for example, we threw a Neighbourhood Pride party to celebrate Mardi Gras which was heaps of fun!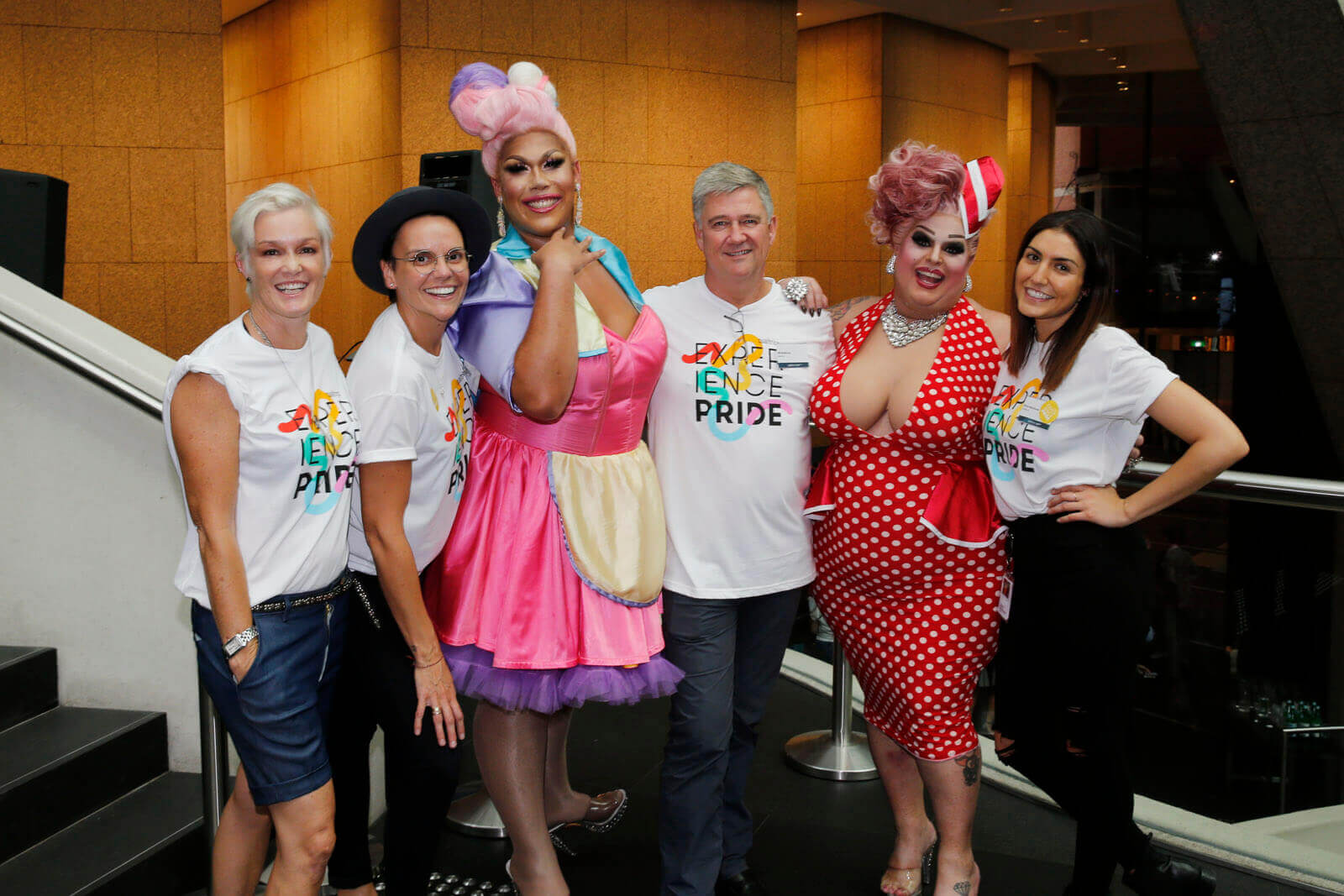 So - you've had a bit of a relocation here, haven't you?
I'm originally from Brisbane in sunny old Queensland. I moved to Sydney in 2008 and in 2014, I moved to Singapore for just under 4 years. When I returned to Australia a year ago, I was really intently looking for a role that was brand new that no one had had before me. I wanted to be a part of building a regional team in a global company & make something that is wildly successful.
Any tips for someone who is considering a role at Qualtrics?
Do it! if you want an opportunity to be in a business that is growing, this is it.
What made you want to get into Training & Enablement?
I'm actually supposed to be in a school teaching kids. Life pivot though...my part-time job while at uni studying a Bachelor of Education was working on an IT help desk for a chain retail stores. Somehow I ended up staying and being a trainer on a project for them. I loved to travel & they had stores all over Australia. I thought: Kym Price, Corporate Trainer. Why not? I've since finished my MBA and worked in organisations that sent me around the world training all kinds of people, in all kinds of places. I've been everywhere from open-cut mines in steel capped boots (yeah!) to New York City (yeah yeah!), Istanbul, Amsterdam, Vegas, Manilla, Korea, Bangkok, etc. etc. etc.! It's been a truly amazing ride.
What is your top #LifeHack?
#funisgood!
You can explore our open opportunities at any time by visiting our career page or explore opportunities in Sydney. Looking to uncover more reasons "Why Qualtrics"? You can discover the series here.
| | |
| --- | --- |
| | Kym is based out of our Sydney and has a storied career in training within top line businesses. Kym is actively involved in our QPride community, which you can see in action at #BeYouAtQ on social media. |
Related Articles