Why Qualtrics
Why Qualtrics – Liching Yew – Technology Consultant – Sydney, Australia
To understand why I do what I do, I think you first need to understand what I like to do. I like to cultivate new relationships, try new things and explore new places.
Why I do this is fairly simple: my family and friends are my world. I love developing my relationships and tend to use another passion of mine as a catalyst to achieve this: food. I travel, talk, experience, and explore in order to develop my relationships with friends and family through fantastic trips with my family, trips which always feature delicious food.
Qualtrics resonates with my why on a very fundamental level. Qualtrics as a service is all about getting to know others. We utilise specialized software in such a way that gives us a better understanding of what people are feeling and thinking.
In a sense, Qualtrics is a new company on an exciting adventure to find better ways to improve relationships. Even internally there is such focus on positive inter-employee relationships; it's truly amazing. One such way is through functions that often feature great food!
I am so grateful to be able to work for such a great company.

What attracted you to Qualtrics in the first place?
What initially attracted me to Qualtrics was its focus and vision. When I looked at Qualtrics I saw a tech rocket ship with a clear vision and a mission to improve its footprint in Sydney. I was excited to get on board and join them for this adventure.
On a superficial note, there was also a pretty fantastic view from the office.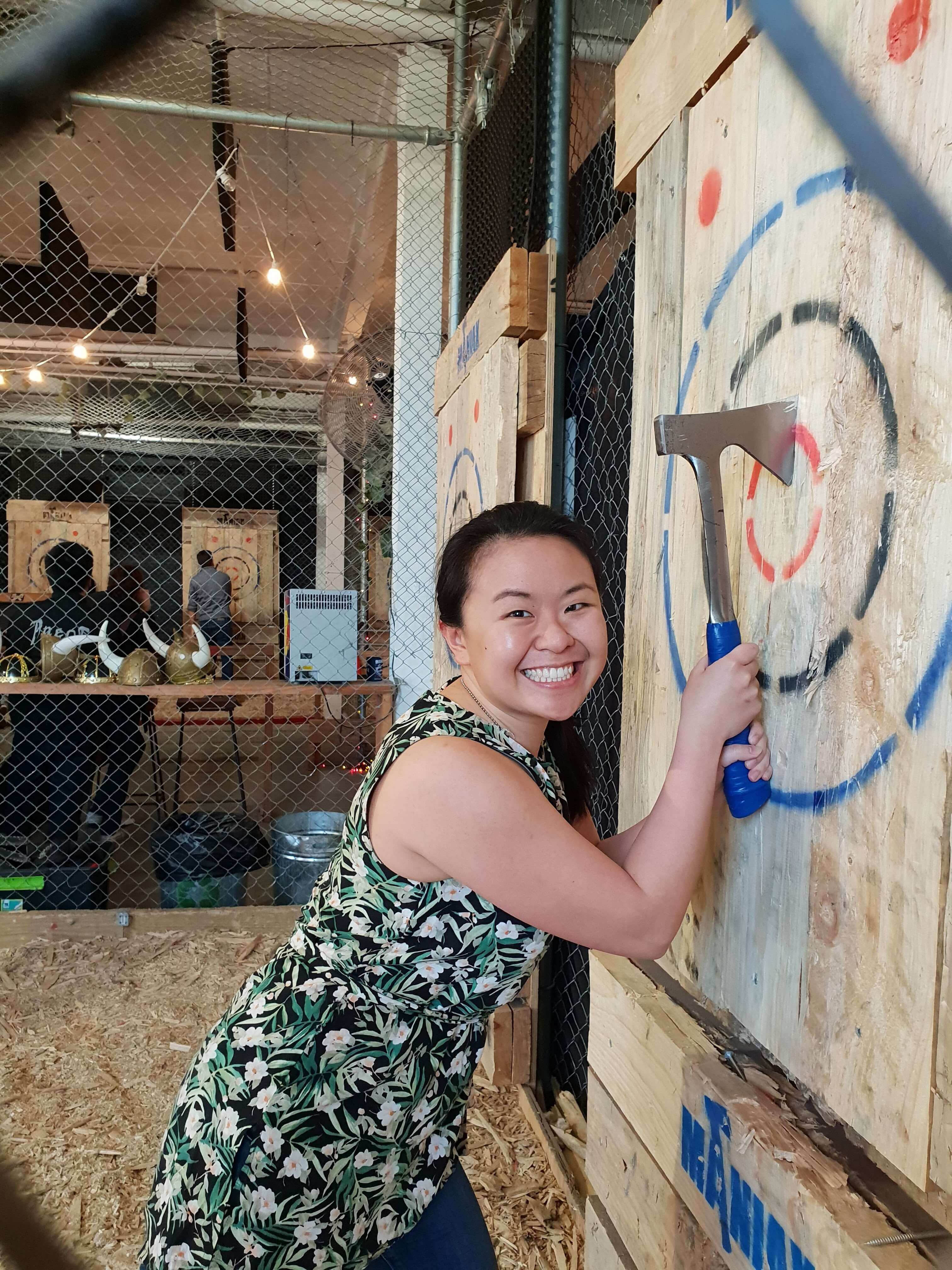 What does your day look like?
I think that there are generally speaking two kinds of days for me. The first day is a day comprised of back to back meetings, sometimes up to six in a day. This is a combination of internal and external meetings and a series of task compilations. The second type of day is the 'get stuff done day.' This is when I put on my headphones and get stuck into the action items from meetings. This is also where I do my preparation for future meetings.
Any tips for someone who is considering a role at Qualtrics?
I suggest that an aspiring Qualtrician first consider their values and how they compare to Qualtrics'. Qualtrics has a concrete set of values that are heavily embraced by all Qualtricians. TACOS (Transparency, All in, Customer obsessed, One team and Scrappy) is more of a way of life than aset of rules.
They should also be ready to hit the ground running as they will be working in a fast-paced, groundbreaking environment. We are growing fast and often need to pull on our scrappiness to keep up. They will need to be adventurous. They will be able to create new processes, refine old ones, and be a part of a fantastic team.

What made you want to get into technology consulting?
Joining the Implementation team was a natural progression for me. I started out as a Service Desk Analyst straight out of University working for a tech company answering phone calls and helping customers out with using the platform. I was eager for the opportunity to work on something bigger, so the move to implementation made sense. I was able to leverage my customer-facing skills while expanding my skills and knowledge in project management.
Qualtrics is growing, and if you're ready to find your "why" at a place like this, you can explore our open opportunities at any time by visiting our career page. Looking to discover more reasons "Why Qualtrics"? You can find the whole series here.
Want to chat? You can get in touch by checking out Qualtrics Life on Twitter, Facebook, and Instagram.
| | |
| --- | --- |
| | Liching is an alumnus of the University of Sydney and started her career at SiteMinder. Liching began Artistic Swimming at the age of 6, and swam for both Malaysia and Australia before retiring! |
Related Articles