XM for Customer Frontlines

Digital

Root out friction in every digital experience, super-charge conversion rates, and optimize digital self-service

Care

Uncover insights from any interaction, deliver AI-powered agent coaching, and reduce cost to serve

Locations

Increase revenue and loyalty with real-time insights and recommendations delivered straight to teams on the ground

XM for People Teams

Engage

Know exactly how your people feel and empower managers to improve employee engagement, productivity, and retention

Lifecycle

Take action in the moments that matter most along the employee journey and drive bottom line growth

Analytics

Whatever they're are saying, wherever they're saying it, know exactly what's going on with your people

XM for Strategy & Research

Research

Get faster, richer insights with qual and quant tools that make powerful market research available to everyone

User Experience

Run concept tests, pricing studies, prototyping + more with fast, powerful studies designed by UX research experts

Brand

Track your brand performance 24/7 and act quickly to respond to opportunities and challenges in your market

XM Platform

Explore the platform powering Experience Management

Teams

For Digital

For Customer Care

For Human Resources

For Researchers

All Teams

Industries

Healthcare

Education

Financial Services

Government

All Industries

Customer Experience

Employee Experience

Employee Exit Interviews

Net Promoter Score

Voice of Customer

Customer Success Hub

Product Documentation

Training & Certification

Community

XM Institute

About Us

Careers

Partnerships

Marketplace

X4 Summit

The annual gathering of the experience leaders at the world's iconic brands building breakthrough business results, live in Salt Lake City.
Why Qualtrics
Why Qualtrics – Megan Anderson – Research Services Account Executive – Provo, UT
What is your 'why'? How does Qualtrics connect with your 'why'?
I have always had a natural passion to help those around me. That passion fuels me to work hard. I have a strong desire to leave the world in a better place whether that be through my creativity, passion, positivity, or anything else. I also have an intense thirst for knowledge (and water). Qualtrics was a natural fit for me because I get to help so many incredible people find the success they have always dreamed of. Even as a low-level individual contributor, there are still so many ways for me to leave a strong impact on those around me and the business as a whole. Qualtrics also provides me with the opportunity to continue to grow along with the company and continue to help those around me. The fast-paced environment is the perfect compliment for my work ethic and my aspirations.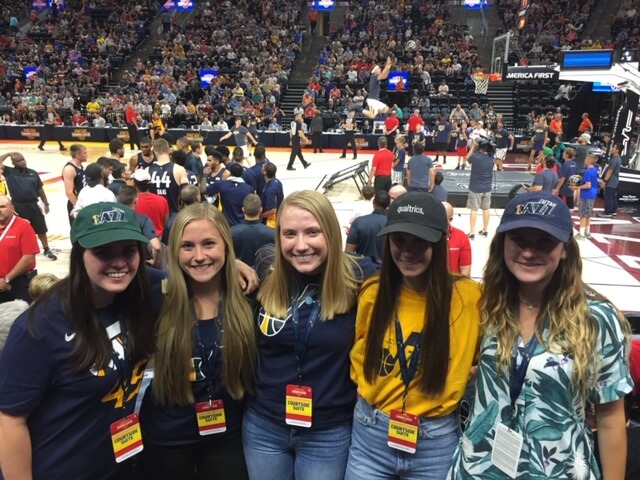 What was the turning point where you 'had to have the job'?
When I was a freshman in college, I really didn't know much about the exact direction I wanted to take my career (I mean I was 17…how can someone truly know what they want to do for their career). I loved expanding my knowledge on the tech industry as that was the general direction I was thinking I would take my career. To my surprise, that article changed my life. I was inspired by the Smith's story and saw the vision that they had even from the beginning. The vision that has developed into what we know to be "Experience Management." That article quickly turned to 2 which turned to 6 within hours. I was hooked. I knew at that moment that I was going to do whatever it takes to work at Qualtrics.
What is your favorite part of your role?
Any time I am asked how I'm doing, I say that I am "living the dream." I get a few chuckles here and there with that response. It's become almost an involuntary response at this point and it's because it's the truth. My favorite part about where I am right now is that I am LITERALLY living my dream. I've always dreamed of working for a company that is so forward thinking with so much growth potential. I am ALL IN on Qualtrics and it is a dream for me to work at a company that reciprocates that.
So - you've moved to Provo, right? Can you tell us your story of moving here?
I grew up in Michigan and love my home state as much as Texans love Texas, but my dreams were too big for Michigan to handle and the "mountains" (glorified hills) were too small for love of skiing. I always knew I needed to make it out west and I finally made that happen when I made the official move to Utah. Being a very outdoorsy person, I can't imagine a better place for me to be.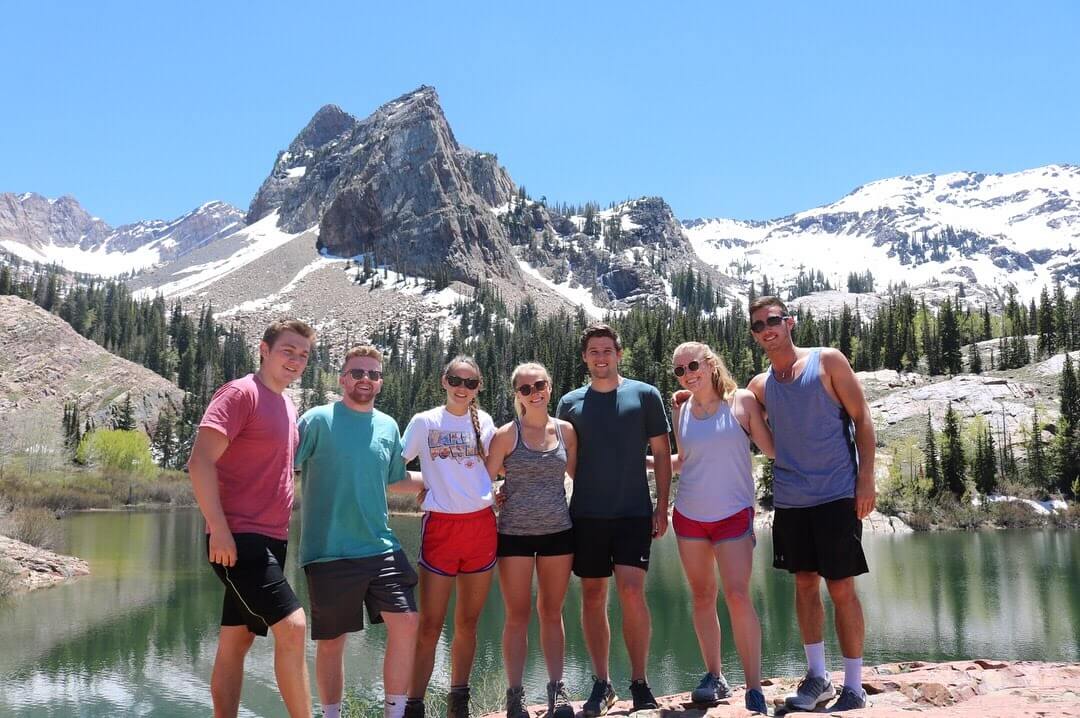 What are your aspirations in career/life?
I have lofty goals that I set for myself both personally and professionally. I intend to hone in on my sales abilities as an individual contributor here before moving into a leadership role. Ultimately, I want to work my way up the Qualtrics/SAP ladder. I want to be heavily involved in the vision and future of this amazing company.
What is your top #LifeHack?
Think positively! When you train yourself to see the positives in life, you will be amazed at how much more successful you can become. When you believe in what you do and find positivity in it, all of your hard work will become more rewarding and the quality of your work will increase ten-fold.
| | |
| --- | --- |
| | Megan was an intern and came back to join us full-time this year as an Account Executive at Qualtrics.  She holds a Bachelors in Telecommunications from Ball State University. |
Related Articles