Why Qualtrics
Why Qualtrics – Randy Hulme – Principal Customer Success Consultant – Provo, UT
I love promoting growth! Most of my work in management consulting and corporate strategy focused on accelerating growth and expanding profitability. I enjoy diagnosing challenges and charting courses to a desired outcome. (On a more personal note, this also applies to raising my four children with my wife, cultivating my family's vegetable garden, and volunteering in local youth groups.)
At Qualtrics in Customer Success, I partner with our customers to achieve their business outcomes by providing thought leadership and strategic consultation.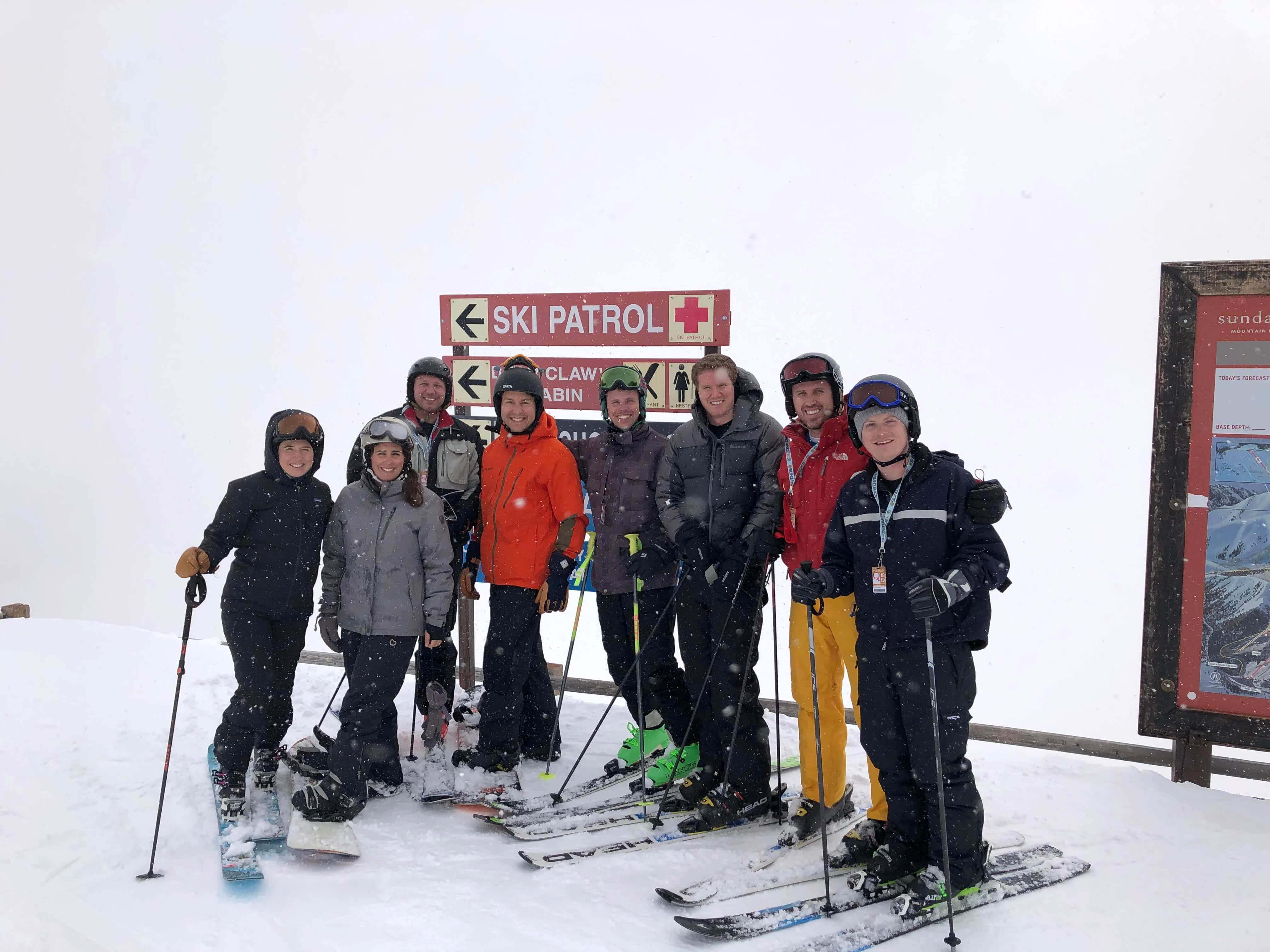 What attracted you to Qualtrics in the first place, and made you want to join us after you completed your MBA?
The people: intelligent, capable, driven, and qualified, while also down-to-earth, level-headed, humble, and friendly.
What was the turning point where you 'had to have the job'?
When I realized Q had grown beyond just a survey platform and had identified Experience Management (XM) as the next frontier. The Experience Economy is changing the business landscape!
What does your day look like?
50% video calls with customers to discuss current initiatives and check in on how we are tracking to our strategic plans, 25% emails, 15% strategic planning and/or carrying out plans already made with customers, 10% assist in product development by providing customer perspective.
What is your favorite part of your role?
Helping customers catch the vision of Experience Management and the power of combining X+O data to drive action and growth! Seeing the light bulb turn on above a customer's head when they catch the vision!

Right, so Utah wasn't where you started. Can you share the story of moving here?
I'm from Santa Barbara, CA, but grew up visiting Park City and surrounding areas to go snow skiing/snowboarding. Attended BYU in Provo for undergrad, but never thought I'd live in UT full time. Spent five more years in CA. Returned to BYU for an MBA, but again with no intention tostay in UT. Came across an opportunity to work with Backcountry.com in Park City and decided to give UT a try. I now live in Heber City, just on the other side of the mountains from HQ. My family and I have fallen in love with living in the mountains and enjoying the immediate access to all of the great outdoor activities. During the winter, it's all about skiing/snowboarding. During the summer, we're into mountain biking, hiking, camping, and boating. Even though I attended BYU, I had never lived a summer in UT until two years ago. It's the best time of year here!
Any tips for someone who is considering a role at Qualtrics?
What are you waiting for!? And, there's more to Q than lots of free food and fun parties!
What surprised you most about working at Qualtrics?
The high caliber of talent found throughout the organization. How is it that every person here is so amazing? Where did all these fantastic people come from!?
What made you want to get into customer success consulting?
I have always done customer-facing work in consulting/strategy, but I'd never been responsible for the customer relationship. Customer Success allows me to do both at the same time, and I'm learning skills in customer relationship management that I'll rely on for the rest of my career.

What are your aspirations in career/life?
To be a co-founder/executive of a thriving tech startup. I attempted a startup several years ago called Fueno that was a crowdfunding platform for cause-based campaigns (i.e., non-profits, education, personal crisis, etc.). It was very rewarding to support worthy causes through a business platform.
What is your top #LifeHack?
I learned from a friend who grew up in Tonga the proper way to eat a banana. When you open the banana, peel from the point opposite from the stem. It's so much easier to open, and then you can hold onto the stem while eating. Why do Americans always go for the stem side first?
How have you become involved in community at Qualtrics?
I am an active contributor to the following Slack channels/communities at Q: #gardening, #mountainbikingprovo, #10dollartuesday, #freeplay-ultimate, #provofoodsightings, #provo-snow. I have been known to coordinate mountain bike rides after work, ultimate frisbee games on the Q lawn on summer afternoons, and powder day ski/snowboard trips to Sundance and Park City. I also love sharing fresh produce from my garden with coworkers.
What's the name of the school you earned your MBA at?
Brigham Young University - Marriott School of Management
How did your time there prepare you to be successful in your career?
In my MBA program, I focused a lot of my elective time on leadership development and effective communication, which have proven to be my most frequently used and most valuable assets.
As part of effective communication, I honed my skills in asking the right questions and focusing on what matters most. I have learned to let go of things that will have minimal impact or are low priorities. This has enabled me to focus on influencing the generation of tangible value for my stakeholders and customers.
Qualtrics is growing, and if you're ready to find your "why" at a place like this, you can explore our open opportunities at any time by visiting our career page. Looking to discover more reasons "Why Qualtrics"? You can find the whole series here.
Want to chat? You can get in touch by checking out Qualtrics Life on Twitter, Facebook, and Instagram.
| | |
| --- | --- |
| | Randy is an alumnus of BYU and started his career at L.E.K. Consulting. He regularly seeks out historic pipe organs, and most recently played the pipe organ at Duke University Chapel. Randy also has gone on over 30 mountain bike rides so far in 2019, totaling >25,000' in vertical across 200 miles. |
Related Articles