Why Qualtrics
'Why Qualtrics' – Elena S., Sales – Research Services
Qualtrics is 5 years old in Europe this year! To celebrate, we'll be showcasing some of the Qualtrics people who have made Qualtrics EMEA what it is today with stories from those who've experienced #QualtricsLife at different stages of our growth in EMEA.
Describe Qualtrics to a candidate in 3 words!
Challenging, Fun, Exciting
What is your 'why'? Why do you do what you do...
This is a difficult question as there are so many reasons I think a lot of people when starting off their careers or leaving university are not quite sure what they want to do and for me, I was in that exact boat. What I like is that there is a learning process in the discovery of your own purpose and it can be very exciting as it does not always lead where you think it would. We don't all know what we want to be when we grow up and that's ok! The most important is to find happiness in what you are doing each day. For me, the continuous learning, the challenges, the ability to be part of something as we built this start up in Dublin from just 10 to over 300 people, has been such an exciting experience that is quite addictive! It is ever changing and there is never a day without surprises.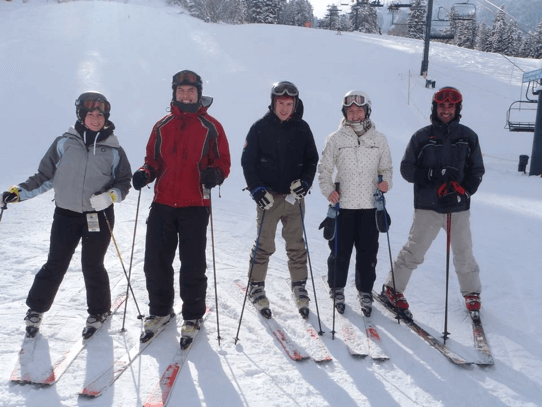 How does Qualtrics connect with your 'why'?
Qualtrics has given me the opportunity to be around highly motivated, caring and fun people. An example of a time when I understood the importance of why I was doing this job was when speaking to an Academic researcher in the faculty of Medicine of an Irish University, they explained to me that they wanted to use Qualtrics to help identify reasons why children move during X-rays as this increases the child's exposure to radiation and they wanted to understand the cause to minimise the impact. I just felt really proud to help them with this research which could have a very significant impact on medicine.
What attracted you to Qualtrics in the first place?
The quirky, fun-loving unique culture of the company is what initially caught my attention. I saw an opportunity with a small company just about to set up its first international office and it felt like I had found just what I was looking for. I was lucky enough being one of the first 10 people hired in 2013 and to have to chance to see the company expand at the pace it did has been an exceptional experience. I also really loved the intense team spirit that could be felt from every person who worked there. It had all the excitement of a startup but with a very well developed product and a strong established leadership team and vision for the future.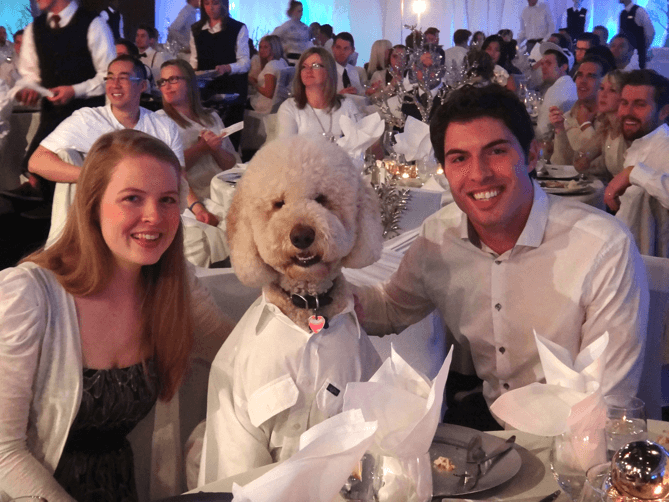 What is your favorite part of your role?
Since joining Qualtrics 5 years ago, I have had 4 different roles, Sales Development, Account Executive, Pod lead and Research Services Manager. What I like most about my role really is however changing it is. As with any company on a fast growth trajectory, new opportunities come up all the time for you to step up. It does not matter what your level is within the company, you can have a huge impact on the direction and decisions that are being made. Qualtrics is very much a meritocracy which I always liked — where your success is really in your own hands. As with any startup I also really loved getting the chance to work on a diversity of other initiatives and projects outside my core role such as attending recruitment events, acting as the photographer at client events, filming for our recruitment video, helping organise events...
What was the turning point where you 'had to have the job'?
Everything happened so quickly when I went through the interview process, from the first interview to the last all in the space of 5 days before I took a plane to Utah to the Qualtrics Headquarters. My final interview was with the Managing Director of the Dublin office, Dermot Costello — I really appreciated the time he took to get to know me as a person and to see if this was the right fit for me as well as for the company. After learning more about the story of Qualtrics, a family-owned business, knowing that they planned to grow the business here in EMEA and that I had been lucky enough to find it just as it started off on international expansion — I just knew I wanted to be a part of that!
| | |
| --- | --- |
| | Elena Sugrue is a Senior Sales Manager in Qualtrics's Dublin, Ireland office. She holds a Bachelor of Business Studies from Trinity College in Dublin. |
Related Articles