Why Qualtrics
'Why' Qualtrics Series: Emily F. – Sales Development Intern, Dallas TX
What is your 'why'? Why do you do what you do...
I would say everything I do in work, school, and life in general is rolling up to my greater goal of finding my perfect career fit… a job where I will constantly feel like I'm learning, growing, and being challenged, with unlimited opportunity for success and surrounded by awesome people who build me up.
How does Qualtrics connect with your 'why'?
So far, Qualtrics perfectly connects with my "why." I genuinely am excited to come to work every day and have learned more than I could have imagined this summer. It was definitely challenging, and I was pushed very hard, but I felt completely supported and lifted up by my group, team leader, and every person in this office for every second of it.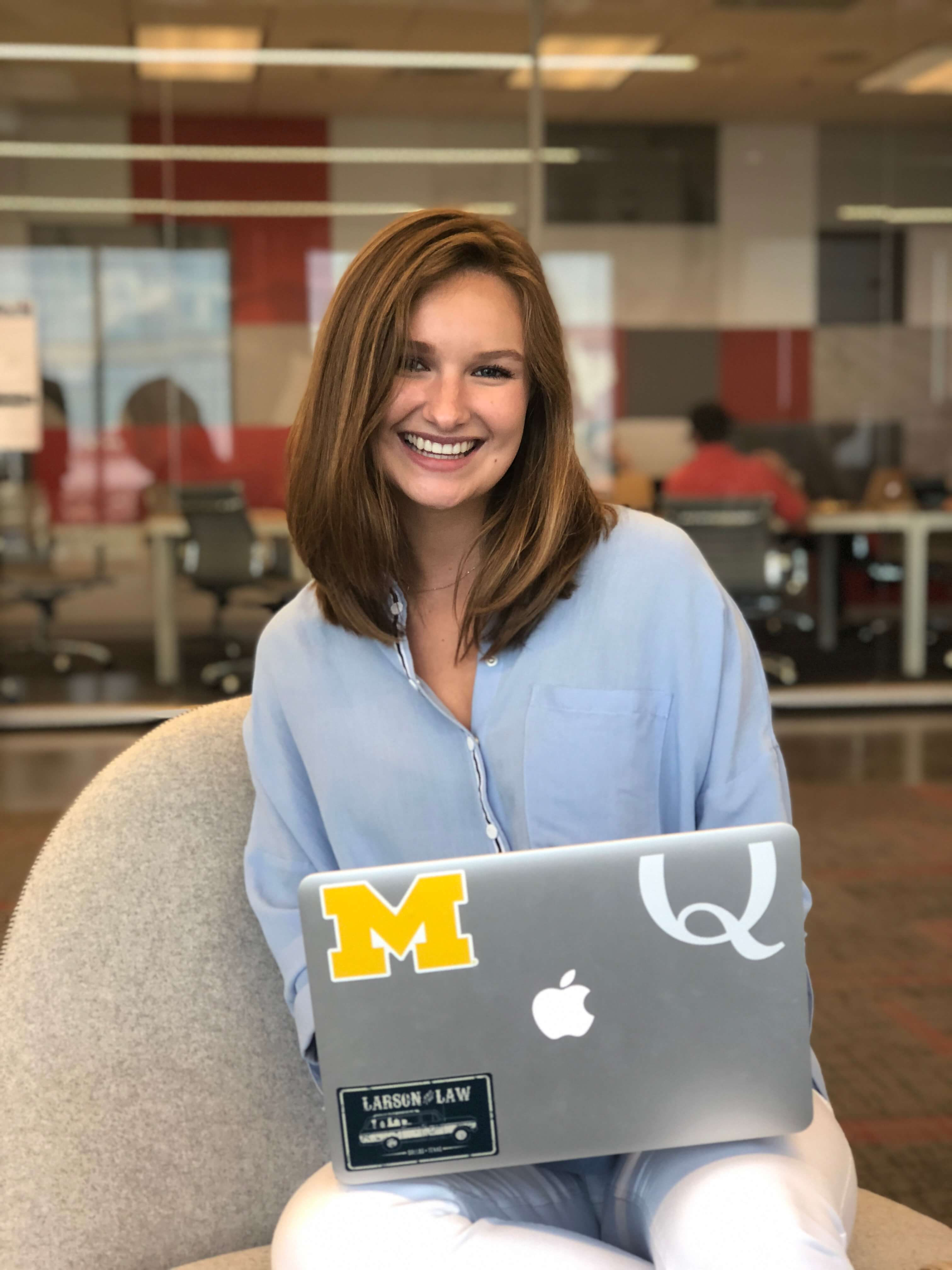 What attracted you to Qualtrics in the first place?
I had used Qualtrics before to make surveys for school projects, but had definitely never understood the scope of what the platform could do. The more research I did about the company, I became so impressed with how quickly it was growing and the culture that had been developed here - a huge emphasis on working hard, creating results, and having a really fun time while doing it all. It sounded like a fast-paced, competitive place full of crazy smart people who also liked to have a good time, and that stood out to me so much against the other companies I had been checking out.
What is your favorite part of your role?
Without a doubt, my favorite part of my role is my ability to build out my schedule completely and take on any sort of project. We really get complete flexibility and free reign here... as much as I love the sales process and getting to connect with people over the phone, I love that I can hit my metrics there but also add a more creative element to my job where I have the freedom to implement any innovative ideas for our sales process, plan group activities, and overall feel like I am making an impact on our office and the people here.
If you are not originally from Dallas can you tell us your story of moving here, etc?
Initially, I was super nervous about moving to Dallas. Most of my friends from school ended up taking internships in New York or Chicago, so I knew I'd be kind of own my own out here. I had never even been to Texas before! Luckily, we received SO much help from our recruiting team on which neighborhoods/apartments would be convenient to live in, and even some fun restaurants and bars to hit. By the time I stepped into the office for the first time, I seriously had no doubts about my choice to move here...everyone has been overwhelmingly friendly, and I have no shortage of stuff to do inside and outside of the office thanks to the awesome culture here. We end up having team events or happy hours at least once a week, and even have been doing Bachelorette viewing wine nights - my personal favorite :)
Any tips for someone who is considering an opportunity at Qualtrics?
If you are considering applying to Qualtrics or going through the interview process, my best piece of advice would be to be completely transparent with your recruiters/interviewers. They are seriously here to help you every step of the way. If you have any doubts or questions at all, ASK! I ended up needing a lot of guidance in making my decision to accept my internship offer, and the support I got from Meaghan and Kelsey (who were interviewing me) made all the difference. Seriously, at one point, Kelsey was texting me off his cell phone to check in and offer advice. I felt like he was my boss/mentor long before he actually was. The people here are the best part of the company and the reason I like working here, so take advantage of that!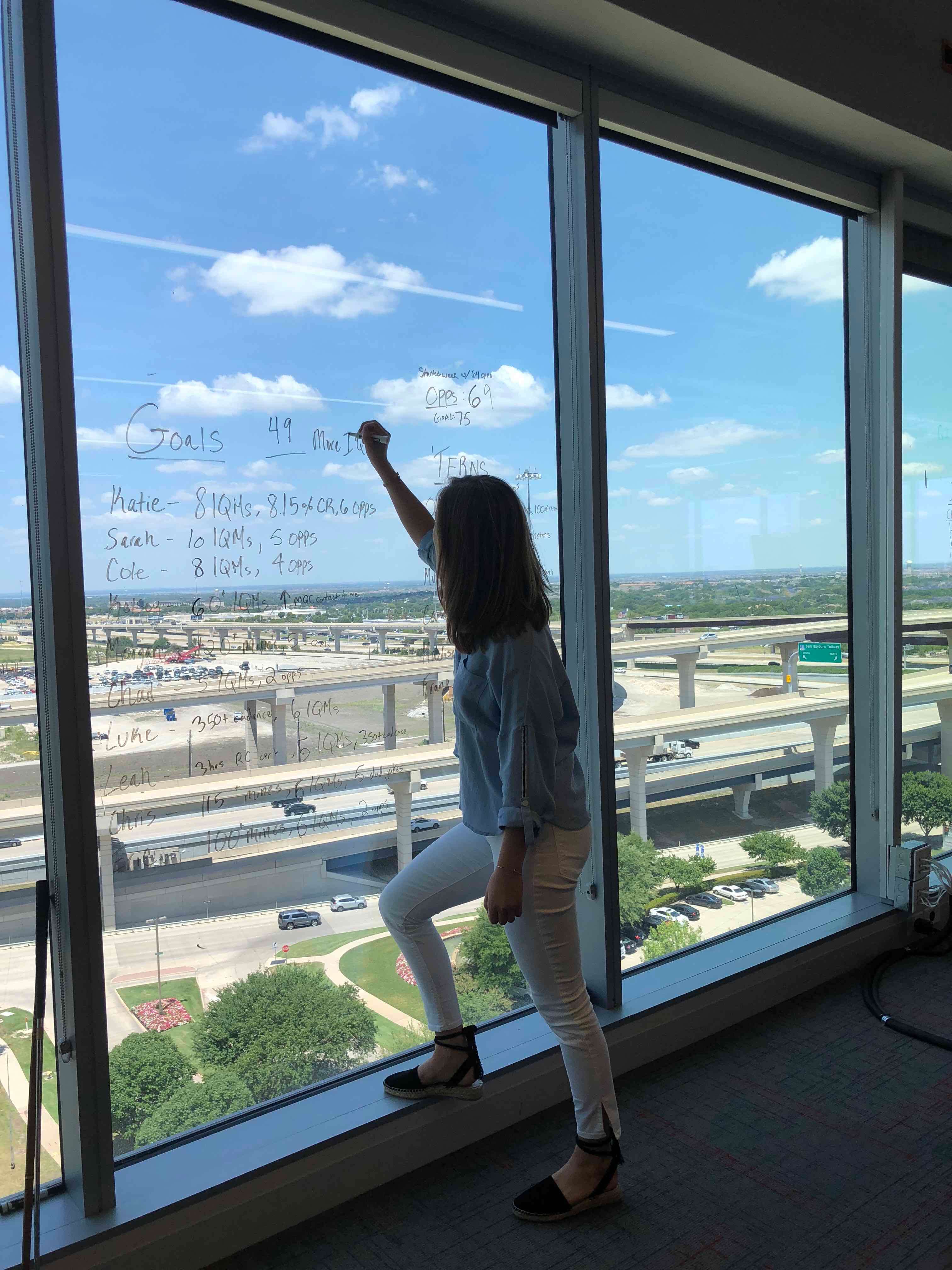 | | |
| --- | --- |
| | Emily Fobes is a Sales Development Intern in Qualtrics's Dallas, Texas office. She is a senior majoring in Mass Communication and Media Studies, with a minor concentration in Marketing at the University of Michigan. |
Related Articles