Why Qualtrics
'Why Qualtrics' Emily M. – Sales Development Intern, Dallas TX
Describe Qualtrics to a candidate in 3 words!
Fun, innovative, fast-paced!
What is your 'why'? Why do you do what you do...
There are two things that drive me: achieving goals and caring for people. In everything that I do, I want to walk away and know that I did those two things. I never want to look back and say "I could have done better" or "I could have made that person's experience better."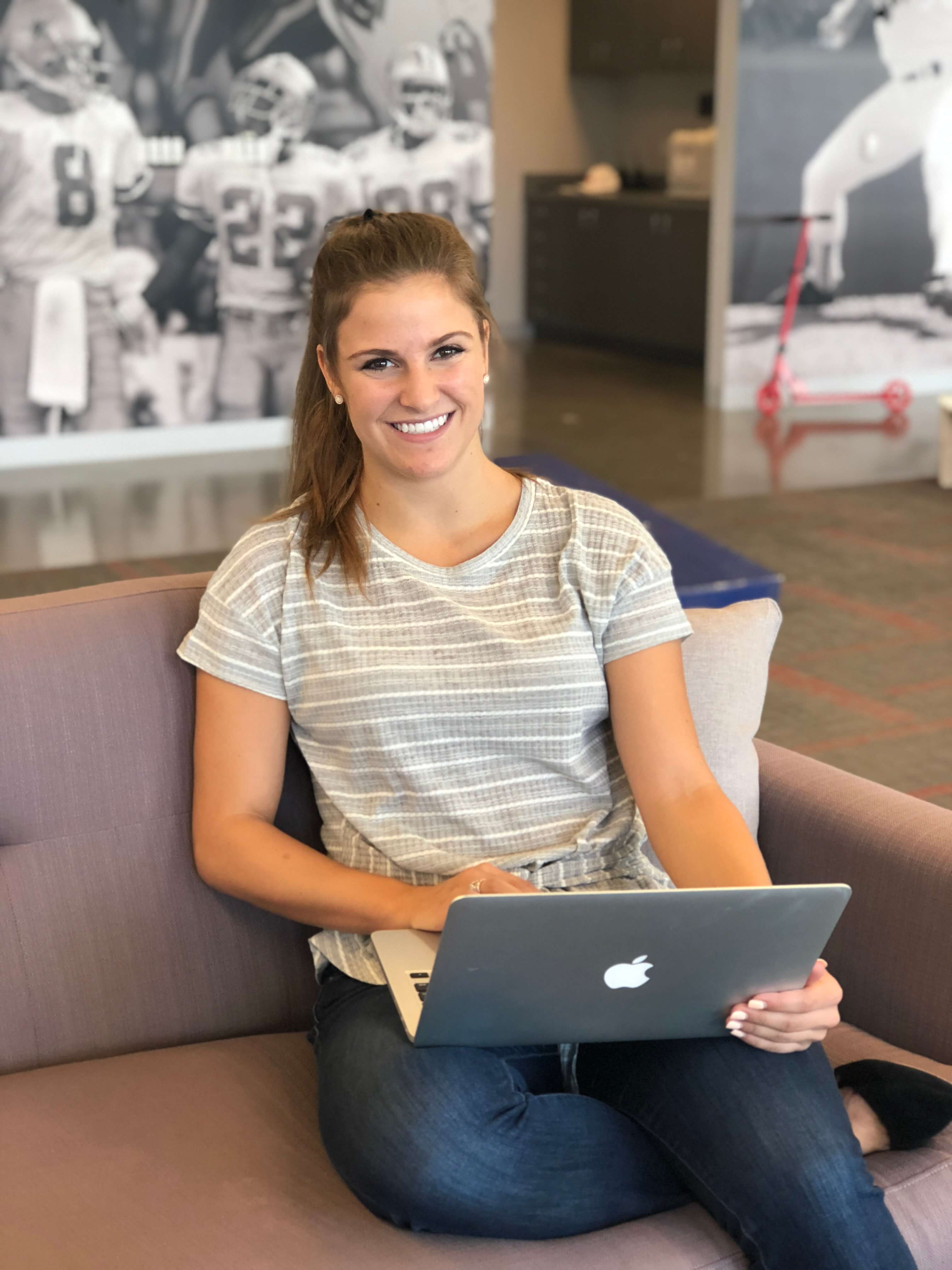 How does Qualtrics connect with your 'why'?
Qualtrics gives me the ability to do the two things that fuel me. The company clearly outlines our goals and it gives me the resources I need to achieve those goals. I love knowing that I can always improve and stretch my goals. Qualtrics also has a fantastic company culture! I love that I can walk into work everyday and collaborate with coworkers and interact with clients. I have so many opportunities everyday to build strong relationships and I wouldn't have it any other way!
What attracted you to Qualtrics in the first place?
There were two qualities that attracted me to Qualtrics in the first place: the industry and the people. First, I knew I wanted to go into the technology industry. I'm not happy if I'm not being challenged in a fast paced environment. I knew Qualtrics' innovation, hyper-growth, and unique sector of the tech industry would be a fun and challenging experience! I also knew several Baylor graduates working in sales and of everyone I spoke with, the Qualtrics graduates were the most passionate about their company. They couldn't speak highly enough of the company and I knew the culture would play a huge role in my experience. After speaking with them, I was sold!
What does your day look like?
In the morning, I come in and grab coffee and breakfast in the kitchen. I then spend my first 15 minutes going around to my coworkers to say hello and catch up with them. From there, I spend the first few hours in the morning calling. My afternoon is spent going to meetings with prospects, clients, and Account Executives. I also make sure to have an hour of self-development where I study the Qualtrics product or read a self-development book in the massage chair! I finish the day with making a few more calls and saying goodbye to everyone in the office!
What is your favorite part of your role?
My favorite part of the role is that I am able to make an impact on the business. Whether I am sourcing a prospect, generating a lead, or strategizing with an Account Executive, I am contributing to the company. Knowing I can actually make a difference in the company makes working so much more enjoyable!
If you are not originally from Dallas can you tell us your story of moving here?
I'm from Colorado originally and although I go to school in Texas, I didn't know many people in Dallas. I figured my summer in Dallas would be lonely but that's the farthest thing from what I've actually experienced! The Qualtrics family immediately took us in and made us feel so welcome. There hasn't been one day where I've been bored or lonely because there's always so much to do with coworkers in and out of work!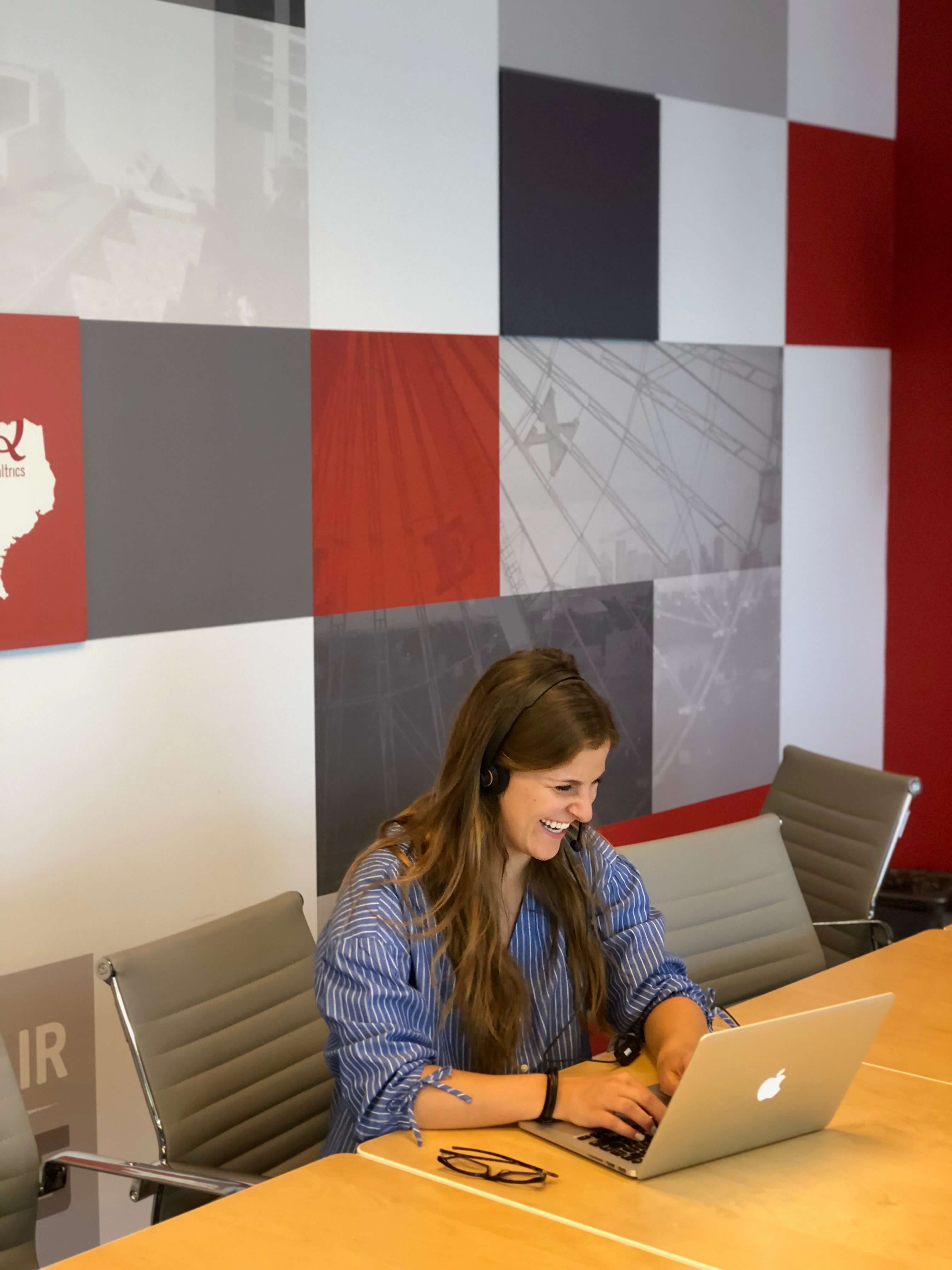 Any tips for someone who is considering an opportunity at Qualtrics?
Fail hard and fail fast! The Qualtrics team tells new hires this on day one and I wish I had followed it more. I was so nervous to throw myself into my work out of fear of doing poorly but the fastest way to learn is to dive head first. Once I gave myself the freedom to mess up, I actually started to improve!
What surprised you most about working at Qualtrics?
I was most surprised by the tech start-up feel. The Qualtrics team told us about the TACOS values but I didn't expect it to be so prevalent. Every single person in this organization is transparent, all in, customer obsessed, one team, and scrappy. It's amazing to see everybody come together to build the business!
What made you want to get into sales?
I'm constantly looking to set and achieve goals. I love being challenged and seeing that the work I put in directly correlates with the success I have. The Qualtrics sales role has been so great for me because we are constantly setting goals and tracking our results. To add onto that, when we meet our goals, we celebrate, and then we set higher goals. We're always working hard and having fun while we do it!
What are your aspirations in career/life?
I want everything in my life to be something that excites me. I never want my work or personal life to be a "have to do," but rather a "get to do." Qualtrics is such a great company because I look forward to coming to work and I forget that I'm working! The end of the day comes before I know it and I always feel like I want more time at the office!
What is your top #LifeHack?
I have two. They're completely random but my day is ALWAYS better when I do them! First, drink a bottle of water before anything else starts in your day. It makes you more alert, healthier, and hydrated to (in the words of Kelsey Larson) "go kill the day!" Second, on your way to work or going home from work, call somebody you haven't spoken to in a while! It always helps me refocus on what's important and maintain relationships outside of work!
| | |
| --- | --- |
| | Emily McCandlish is a Sales Development Intern in Qualtrics's Dallas, Texas office. She is a senior majoring in Professional Sales at the Baylor University. |
Related Articles