Why Qualtrics
'Why Qualtrics' Frank M. – SDR Intern, Dallas TX
What is your 'why'? Why do you do what you do...
My "why" is simple. I want to help people and make an impact on their daily lives. Often, it's easy to get stuck in the daily trials and miss out on the little things. When you support your peers, the possibilities are endless.
How does Qualtrics connect with your 'why'?
Qualtrics allowed me the opportunity to keep my easy-going personality and work towards success in my way. I've met individuals from many backgrounds and had the chance to really learn about their lives away from the office. This internship has given me mentors and friends that will stay constant in my career path well after this summer.
What attracted you to Qualtrics in the first place?
The biggest draw of Qualtrics for me was the culture. I know that's the cliche response, but it's true. I wanted to work at a place where I enjoyed spending time with my coworkers away from work. I wanted people that made the bad days good, and the good days great. Qualtrics offered an opportunity to not only grow professionally in a pre-IPO setting but also personally, and that's really what I'll take away from this experience.
Any tips for someone who is considering an opportunity at Qualtrics?
For the past two months I've attacked every day with the same mindset: "Don't let the highs get you too high and the lows too low." There will be some awesome days, weeks, even months. But, there will also be bad days. On these days, enjoy the success of your peers. Celebrate their victories. When they succeed, you succeed. A positive presence can go a long way.
What made you want to get into sales?
I wanted to pursue a profession in which I could "break the mold." Kelsey Larson sold me on the idea that in the world of sales, you're essentially running your own business. This world requires you to stay accountable day in and day out. I wanted to push myself past my boundaries and grow. Salesmen are also very well paid, that definitely didn't hurt.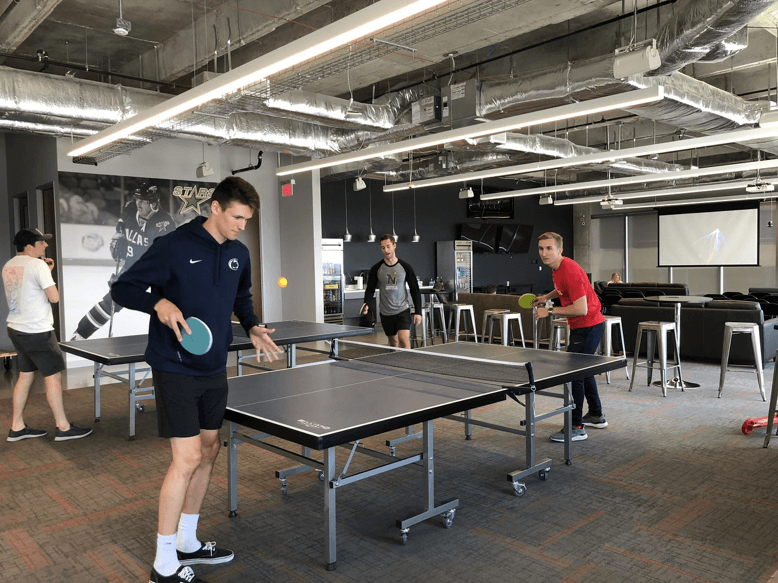 | | |
| --- | --- |
| | Frank Melvin is a Sales Development Intern in Qualtrics's Dallas, Texas office. He is a senior majoring in Marketing at Penn State University. |
Related Articles