Why Qualtrics
Why Qualtrics – Tim Strik – Customer Success – Dublin, Ireland
Three words (or phrases) to describe Qualtrics…
Innovative, pushing the boundaries & category defining, industry leading.
Tell us, why Qualtrics?
When I started my search to find a company that would be my first base of operations, I looked for a rapidly expanding company in the tech industry that would allow me to grow and gain international exposure. I wanted to find a tech company that worked on personal development as much as career development. Qualtrics felt like the right place to achieve this. Qualtrics was able to provide me with the accelerated path to consultancy I had always wanted.
The Qualtrics Quni grad program intrigued me as it allows for exposure within multiple business areas. When you start your first job there is a lot of uncertainty and doubt about what the correct path is. Qualtrics realised this. So, they created a graduate program which includes in-depth product training and visibility into all other departments in Qualtrics.
Even from my first on-site interview, I could feel the fresh and energetic vibe.
As an experience management company, Qualtrics lived up to their expectations in regards to the experience they provide their employees. I have managed to make amazing new friends internationally by working in different offices, and from when ambassadors travel over to Dublin from the other Qualtrics global HQs. At Qualtrics, I have built - and continue to build - strong, long-lasting friendships. They will continue even after my career aspirations take me beyond Qualtrics.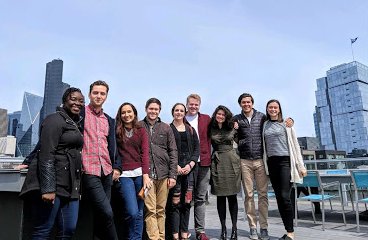 So, you're not from Dublin. What was it like to think about working and living here?
Dublin is a great international tech hub that gave me a good masters level education and enough job opportunities afterward. Dublin has a unique charm - the hustle and bustle of the city, the "Emerald Green" of the inner city parks and the beautiful coastal areas.
It is interesting to be from a continental European country and live in Dublin. In continental Europe, we're always connected to other countries by car. But, in Dublin, you remain as connected - or even more so - because Dublin has such great airway connections with the rest of Europe. Since starting my life in Dublin, I have actually travelled to more European countries than when I lived in other European countries. Really due to the price and convenience being so good.
What was the turning point in the recruiting process?
The interview with the Global Operation Manager - Mary-Kate Ryan - really convinced me that I wanted to work for Qualtrics. She would become my initial manager in Quni, but we only discussed the Product Specialist role very briefly. She asked me about my future aspirations and discussed potential teams with me that would suit me after the Qualtrics graduate program. Back then, I was sold on working for somebody who looked at the bigger picture and not just short term pipeline requirements.
I also liked the fact that I was one of the first Dutch hires that Qualtrics ever employed in a non-sales role. This meant that I could shape and help create the Dutch support standard that is now widely known over the Benelux market.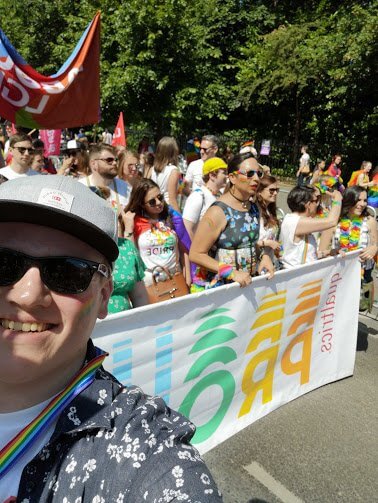 What is your 'day to day' role?
I balance my day between strategic and tactical activities to drive adoption and expand usage. For one, I manage a book of business that focuses on Qualtrics Scale business with reach over the entire EMEA Market. I build a best-in-class customer engagement engine for the XM platform at scale and deliver a superior customer experience across adoption, maturation, and expansion leading to an exceptional customer success organization that differentiates Qualtrics globally. I enable targeted digital customer engagement globally to accelerate platform adoption, maturation, and expansion across the Qualtrics XM platform.
What surprised you most about Qualtrics?
Qualtrics is an open, friendly and inclusive and aspirational company. It is a company that allows me to make a tangible impact early on in my career.
There is a lot of growth potential and responsibility to be had. All you need to do is show the business impact of your ideas.
As a junior person in Qualtrics, I have been exposed to a lot of C-level members which is something that I hold in high regard. So, I get to grow both professionally and personally like never before.
Qualtrics is growing, and if you're ready to find your "why" at a place like this, you can explore our open opportunities at any time by visiting our career page. Looking to discover more reasons "Why Qualtrics"? You can find the whole series here.
Want to chat? You can get in touch by checking out Qualtrics Life on Twitter, Facebook, and Instagram.
| | |
| --- | --- |
| | Tim is an alumnus of Trinity College Dublin and started his career at Qualtrics. He was a top 200 video gamer in World of Warcraft for 2 years. |
Related Articles