Employee Experience
25 employee experience thought leaders to follow on Twitter
Successful companies understand that the key to winning customers starts with their employees. In fact, searches for employee experience have risen by 270% in the past 5 years, as companies continue to invest in the employee experience (EX).
So, who are the experts of the employee experience revolution? There are thousands of EX blogs and websites, so we've curated a few of the main influencers to help cut through the noise give you the insights you need. 
Any you'd like to add? Tweet us @Qualtrics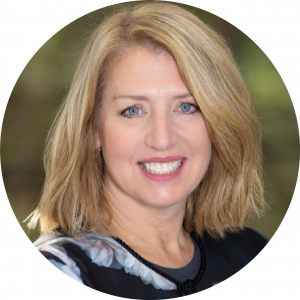 Why follow Liz? 
Liz has been listed on the Thinkers50 ranking and named one of the top 10 leadership thinkers in the world. As the CEO of her own leadership research and development firm, she's advised executives at top brands such as Google, Nike and Tesla. She's also the NY Times best-selling author of Multipliers: How the Best Leaders Make Everyone Smarter.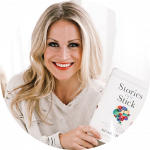 Why follow Kindra? 
If you're at all interested in the power of storytelling, then Kindra is the thought leader to follow. "Storytelling is what makes business work," says Kindra. Her book, Stories That Stick is all about how the unique stories we tell about our organization can be used to differentiate, captivate, and elevate the people who we work with.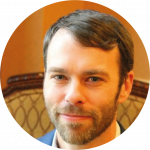 Why follow Ben? 
Ben is a Principal Analyst at Lighthouse Research and host of the popular podcast We're Only Human. He's also a speaker and an expert in the human capital management industry. Ben believes that HR needs to take a page from marketing and sales in its approach to ROI and analytics.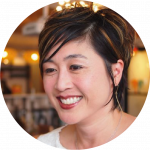 Why follow Jenn?
If you want to find out more about the science behind happiness, then Jenn is your ideal follow. Jenn is the co-founder of Delivering Happiness, an organization focused on helping companies improve their culture to improve employee experience. Jenn has devoted her career to cultivating happiness in companies, communities, and cities around the world. In 2017, she was selected to be on the Global Happiness Council of Work and Wellbeing.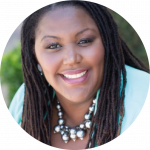 Why follow Maisha? 
Maisha's Twitter feed contains  a wealth of ideas and information on how we can make the candidate experience and recruitment process more efficient, resourceful, and ultimately more human. As well as creating a 15-Minute Power Sourcing™ technique for the LinkedIn Recruiter tool, she's currently producing a YouTube series called 7-Minute Sourcing™. She says: "Speak in such a way that others love to listen to you. Listen in such a way that others love to speak to you."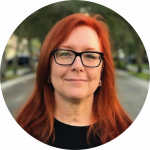 Why follow Sharlyn? 
Follow Sharlyn for a humorous and informative take on HR. Sharlyn is the author of HR Bartender (tagline: WORK RESPONSIBLY) and president of ITM Group Inc., a Florida-based training and human resources consulting firm that's focused on working with companies to retain and engage talent. She's a self-proclaimed foodie and happily engages with workplace-issues chat.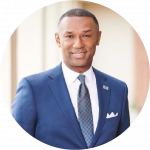 Why follow Johnny? 
Johnny is the CEO and President of the Society for Human Resource Management (SHRM) and his Twitter feed some of the best content SHRM offers. It's also a rich source of up-to-date studies and statis about the world of work and employee experience (EX). A world-renowned conference speaker, he campaigns stridently for better work cultures, and highlights the damage caused by toxic workplaces.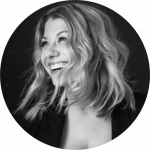 Why follow Laurie?
Laurie's podcast Let's Fix Work is hugely popular, and for good reason. It's dedicated to the revolutionary and long-overdue mission of fixing work by telling stories and teaching leaders how to create workplace cultures that support, empower, and engage workers meaningfully. Her Twitter feed contains everything from updates on new episodes of her podcast to resources from the show, and tips to improve your career.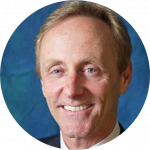 Why follow Josh? 
Want to keep your finger on the pulse of HR, learning and analytics? Then Josh is the right on the money. He's the founder of Bersin by Deloitte, a research and advisory firm focused on management, leadership, and HR tech. He's a keynote speaker and global analyst for HR, business leadership, corporate learning and development, recruiting, and HR technology.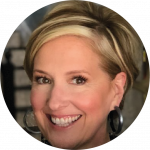 Why follow Brené? 
Follow Brené for insightful content about self-awareness, leadership, and human connection. Brené is a research professor at the University of Houston and the founder and CEO of The Daring Way and the Brené Brown Education and Research Group. She's authored several books including the #1 New York Times Bestseller Dare to Lead.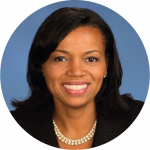 Why follow Erika?
Erika is a former FS expert, who's now Chief Diversity Officer at Goldman Sachs. She describes herself as "a former Former I-Banker turned global diversity leader and agent of change". She's outspoken in the need for business to go beyond simply "doing the right thing" to see the true value in organizations embracing diversity. His feed is all about the powerful benefits that companies unleash when they embrace people of different backgrounds, ethnicities, orientations, and skills.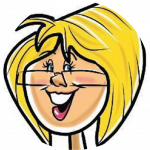 Why follow China? 
She's the Managing Director for Talent Management at CareerXroads, and a well-seasoned conference speaker. She has a thorough and holistic understanding of the human capital management space and has worked with hundreds of companies worldwide. She's a great person to follow for insights into employee engagement and HR spaces.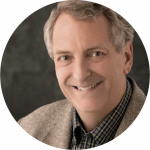 Why follow Dave? 
Dave's feed is a treasure trove of personal growth quotes and HR knowledge. He's a speaker, author, professor at the University of Michigan, and a partner at The RBL Group. If that wasn't enough, he's published more than 200 articles and book chapters and over 25 books including Victory Through Organization: Why the war for talent is failing your company and what you can do about it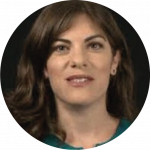 Why follow Heather?
Heather's feed contains the latest HR and technology news, alongside her insightful and witty commentary. A highly regarded writer and editor, she previously worked for the Washington Post, and is now the editor of Quartz at Work, a global news and editorial publication for business leaders.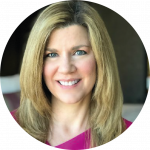 Why follow Jennifer?
Follow Jennifer for curated content about trends in the HR industry. Jennifer is the CEO of Unbridled Talent and Disrupt HR. She's a professional keynote speaker and hosts a podcast called Impact Makers that helps leaders to build careers that they love and lives that matter.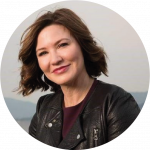 Why follow Julie?
Julie is our Chief Experience Officer (CX) here at Qualtrics. After a long career at Microsoft, she's passionate about connecting culture to product design; tech that makes life better; and "building technology that gets out of the way so you can focus on what matters most." Her mantra is "people first, technology second".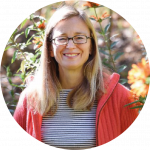 Why follow Kim? 
Scott is the co-founder of Radical Candor, an advisor at Qualtrics. She's also the author of Radical Candor: Be a Kickass Boss Without Losing Your Humanity. She also has a podcast and a Harvard MBA. Follow Kim to lead about the art of giving and receiving feedback and how to empower your employees.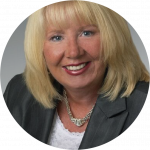 Why follow Lisa?
If you're interested in HR tech, then Lisa is one for your 'follows' list. She's the Vice President of HR, talent, and learning research at IDC and is responsible for global research on human capital and talent management software and services. She was also named one of the "Top 10 Most Powerful HR Technology Experts" by HR Technology magazine.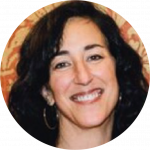 Why follow Lydia? 
Lydia is business journalist and writer working at the intersection of tech, leadership, commerce, and innovation. She's a regular contributor to FastCompay, Forbes and Entrepreneur magazine.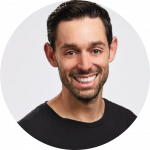 Why follow Jacob? 
Jacob  is a keynote speaker and the founder of The Future of Work University. He's also 3-time Best-Selling Author, including The Employee Experience Advantage: How to win the war for talent by giving employees the workspaces they want, the tools they need, and a culture they can celebrate, and The Future of Work.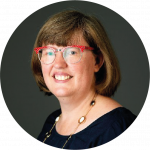 Why follow Suzanne? 
Suzanne's humorous and straight-talk writing is the perfect tonic for the Monday-morning blues. She's the author of the Evil HR Lady blog, where she helps demystify HR and answers questions from readers were she addresses issues that HR leaders face today.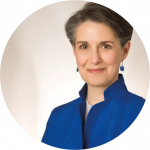 Why follow Teresa?
Teresa is a Professor and Director of Research at Harvard Business School. She is also the author of The Progress Principle and Creativity in Context and her Ted Talk on The Progress Principle is highly acclaimed.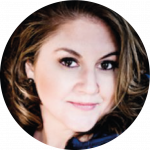 Why follow Meghan?
Meghan is the Founder and CEO of TalentCulture, Founder of the #WorkTrends Community, and co-hosts the #WorkTrends podcast. She's an author, speaker, and a globally recognized talent management and HR Tech brand strategist. Follow Meghan for important HR trends and news that you don't want to miss.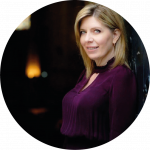 Why follow Trish?
Trish is a professional speaker, author of the HR Ringleader blog, and CEO of HRevolution and H3 HR Consultants. She also co-hosts the HR Happy Hour Show podcast with Steve Boese.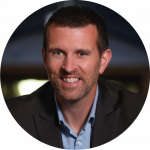 Why follow Jason?
Jason is a keynote speaker, advisor, and the author of Unlocking High Performance: How to use performance management to engage and empower employees to reach their full potential. He also runs Talent Anarchy with Joe Gerstandt.
Want to follow the whole group at once? Check out our EX Thought Leaders twitter list. 
Want to dive into good reads on the employee experience revolution?
We've compiled a reading list based on recommendations from HR leaders, like those featured above. You can download that here.
Dive deeper into employee experience best practices with great reads from our HR reading list