Why Qualtrics
Emma, Senior Account Executive, on a Career With Depth
Emma is a senior account executive based out of our Dublin, Ireland office. As a senior account executive, Emma focuses on working with our potential and current clients to design the right XM solution setup for their teams, supporting them in their decision-making processes and ensuring her customers get access to the experts and answers they need to make critical business decisions. 
---
I have always gotten a buzz from working with businesses. I love understanding their processes and working with them to understand how they can improve. With so much technology tracking every business operation, I found it harder to find a market area where I felt I could really add value. What I love about working at Qualtrics is the breadth of customers I get to work with across their touchpoints of customers and employees.
I was also looking for a culture that would back me in the initiatives I wanted to run both internally and externally. I love how open Qualtrics is to new ideas. Within my year-and-a-half, I have organised an internal karaoke recruitment event, a company surf trip, and new marketing strategies. It's fantastic! I don't feel like I am boxed off or told to just do my job. I have the autonomy to incorporate my professional and personal passion across the business.
What attracted you to Qualtrics in the first place?
The office has one of the best locations in the city! It's right in the city centre.
What was the turning point where you "had to have the job"?
When I got a glimpse of the culture - the office, the people, and the management. I remember meeting with my manager Rob and looking at all the empty desks wondering how the company was going to grow so much in Europe. I loved the idea of new forming functions in the business and the transparency on the future plans of the business. I can tell you now, a year-and-a-half later, all those empty desks are full and more have been added! We are growing so much in Europe that we are opening a second building with a state-of-the-art experience centre. I just can't believe how transparent the business is and how excited I am to see our continued growth!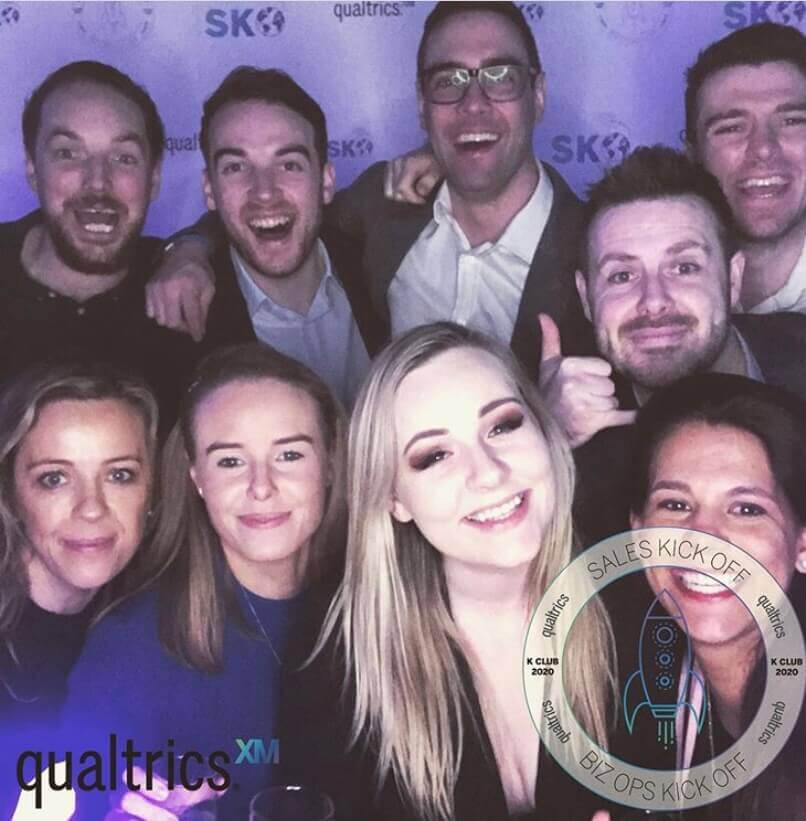 What does your day as a senior account executive look like?
My day is split between company research, deal management, and client management. Typically I have a mix of projects I am working on to build value cases for clients to enhance their programs.
What is your favorite part of your role?
Getting to work with so many clients and some of my favourite brands.
Any tips for someone who is considering a role at Qualtrics?
Get ready to innovate. It will be your best friend in enhancing your business in the company.
What surprised you most about working at Qualtrics?
How they actually listen to us as employees. It's great having our employee feedback listened to and actions actually taken in response to it.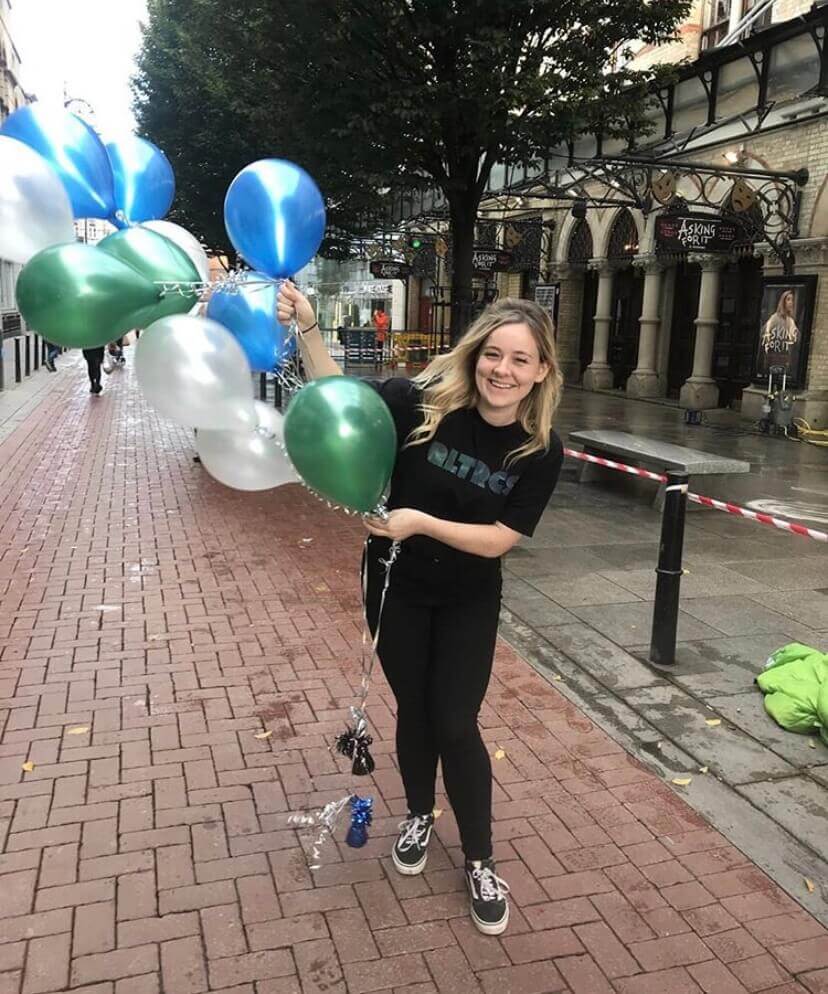 What made you want to get into sales?
Initially, I wanted to go into marketing, but my favourite part was understanding the motivations of why people buy things. When I first entered into sales, I understood that selling is all about people and understanding what motivates them can really help you be successful.
What are your aspirations in career/life?
In life, I want to get more exposure to different cultures and countries. I previously lived in China, and I think bringing that cultural experience into my career can really help me in managing an international team. For my career, I have a passion for people. Someday, I want to move into management and grow a business development department with an international focus.
What is your top #LifeHack?
Make habits your motivation. Motivation isn't always there, but I believe if you put habits in place, the compound effect of consistency pays off.
How have you become involved in the community at Qualtrics?
I dived straight in. I was lucky to have the opportunity to join Clubs & Socs EMEA, which is all about generating events for the different Q groups. Nothing is better than getting to know other departments in a social aspect. It can really help you in business as well!
Qualtrics is growing, and if you're ready to find your "why" at a place like this, you can explore our open opportunities at any time by visiting our career page. Looking to discover more reasons "Why Qualtrics"? You can find the whole series here.
Want to chat? You can get in touch by checking out Qualtrics Life on Twitter, Facebook, and Instagram.
| | |
| --- | --- |
| | Emma is an alumnus of University College Dublin and started her career at Salesforce. She is an avid festival goer, and in 2019 she performed a Kanye West rap on stage at Glastonbury. |
Related Articles