Why Qualtrics
Susie on Her Thriving Account Executive Career in Dublin
Susie is developing her career as an account executive, based out of Dublin, Ireland office. The Dublin office is our EMEA HQ - check out more stories from the Dublin team, and learn more about the office here. As an account executive, Susie specializes in Market Research, Customer Experience (CX), Brand Experience (BX), Employee Experience (BX), and Product Experience (PX) for the UK & Irish markets. 
---
The biggest motivator in my career and life is people. I try to make sure I surround myself with people that are friendly, encouraging, and hard-working. I love interacting with people from friends and family to colleagues and clients. Another core element of my "why" is experiences. I have been very fortunate that my career to date has been with companies that have strong cultures and encourage a work-life balance. Consistent learning is also very important to me. Be it self-learning, training sessions, or trying something new. I have always valued work environments that focus on personal development both within and outside your role.
Qualtrics connects to my "why" in many ways. My favourite thing about Qualtrics is definitely the people. Kudos to the recruitment team - they have done such a good job at hiring a diverse and talented workforce. Plus, my love of experiences ties in well with an "Experience Management" company. Qualtrics is not only a great place to work but they also like to have fun with things like parties for Pride, ski trips, and regular team bonding activities. Qualtrics is also great for continuously learning. We have regular training sessions delivered by our enablement team and Subject Matter Experts. We also do one on one coaching with our manager every week which helps you hone your skills and make sure you're always improving.
What attracted you to Qualtrics in the first place?
What first attracted me to Qualtrics was meeting a friend of mine for a coffee after she posted about an Account Executive role on LinkedIn. We worked in a co-working space together and having seen her work day-to-day, I knew that we had a lot of similar values in terms of the type of role and company we want to work in.
She was really impressed with Qualtrics, the solution, and her role as an Account Executive for the UK market. Hearing her speak so passionately about it made me want to apply. We are now on the same team one and a half years later!
What was the turning point where you "had to have the job"?
Looking back, it was a combination of the people that I met through the hiring process. They were all open about some of the challenges that Qualtrics was facing at the time (which was refreshing) and excited about the future of the company. I liked the fact that there was a peer interviewer which allowed me to understand the nuts and bolts of the role and have a candid conversation about the company in general.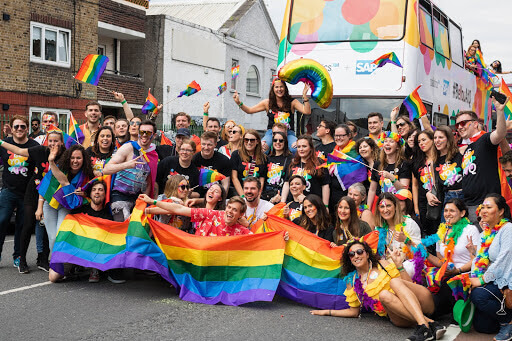 What does your day look like?
No day is ever the same but my general routine would be:
Arriving at work around 8:30 am, having breakfast, and preparing for the day ahead. At around 9:30 am I do my outbound activity. This is typically making calls or writing emails to prospective clients. At noon, I have lunch at Qualtrics (we have a great catering team!), and twice a week I do Pilates. In the afternoon, I generally host conference calls (as my clients are all UK based). Usually, these meetings consist of intro calls, demonstrations, or presentations.
What is your favorite part of your role?
It's great to meet customers face-to-face and hear the success stories of their XM journey. We travel back and forth to the UK at least once a month for events and client meetings.
Any tips for someone who is considering a role at Qualtrics?
Be up for embracing change! Qualtrics is a rapidly growing company. I started only a year and a half ago, and already, I have been at Qualtrics for longer than most because of the number of new hires. The products, strategy, team, and the office building is constantly being updated. In fact, there's a brand new building being built right next door to the Dublin office which I'm looking forward to working in!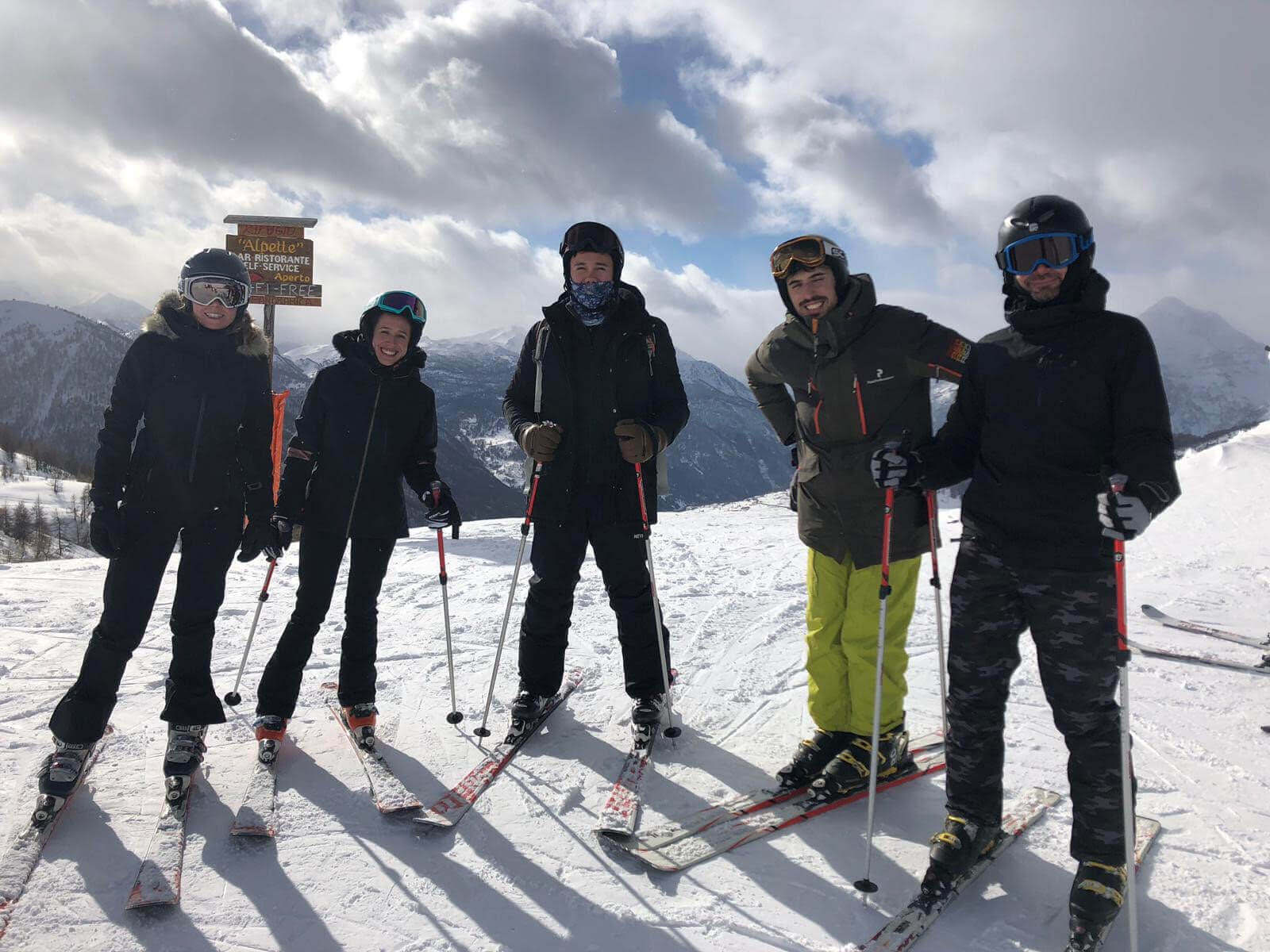 What made you want to get into sales?
To be honest, I got into sales by chance. In my former role, I worked for a small Irish creative agency mainly working with clients in the music industry such as artists, labels, festivals, and events. In a start-up, you have to wear many hats, and as it started to expand, I was asked to take on a Business Development Management role on top of my Account Manager position. I loved expanding our client base and got a real buzz whenever we signed a new client to our portfolio!
What is your top #LifeHack?
Lists! I am forever writing to-do lists. I have them as notes on my phone, a notepad beside my bed, and as stickies on my laptop. My life feels much more organised when I have a list of things to get through. It helps me prioritise what to do and helps me not to forget things!

How have you become involved in the community at Qualtrics?
I have been part of lots of Clubs and Socs events with Qualtrics from going skiing in Italy, a surf trip to Morocco, and my very first golf trip at Carton House.
I also did the Ring of Kerry cycle to help raise much-needed funds for Cancer Research (through the Qualtrics charity Five for the Fight) with some of my colleagues which was a challenging yet hugely rewarding experience!
Qualtrics is growing, and if you're ready to find your "why" at a place like this, you can explore our open opportunities at any time by visiting our career page. Looking to discover more reasons "Why Qualtrics"? You can find the whole series here.
Want to chat? You can get in touch by checking out Qualtrics Life on Twitter, Facebook, and Instagram.
| | |
| --- | --- |
| | Susie is an alumnus of Trinity College Dublin and started her career at Circulate (IRL). |
Related Articles