Why Qualtrics
Landing – and Expanding – Qualtrics in Singapore: Karn's Story of an Enterprise Sales Career at Qualtrics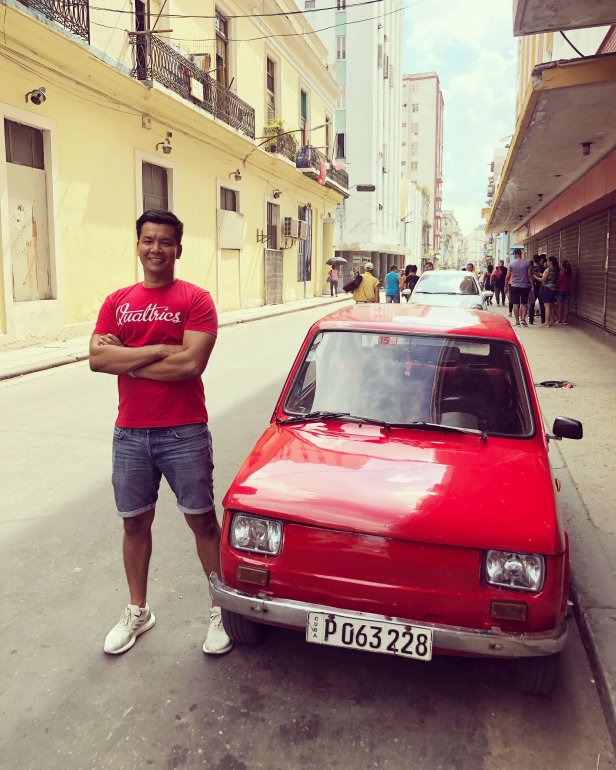 I have to say my life at Qualtrics has been anything but dull. I got an amazing opportunity to be a part of the landing team to expand Qualtrics business to Southeast Asia. We grew from a few to a 20+ team, and our customers turned from prospects to fans, friends, and family. I feel like a rock star when they ask if they could do press with us and whether we could have a joint logo t-shirt. It's so much fun to work with customers who actually love the products we provide and for once, not get yelled at because of a failed implementation.
What attracted you to Qualtrics in the first place?
This amazing opportunity to be part of the landing team for Southeast Asia, the chance to actually define our own growth and culture. I couldn't pass that up!
What was the turning point where you 'had to have the job'?
Prior to working at Qualtrics, I realized I dreaded coming to the office, I knew right then I had to change my attitude or move on to the new environment!
What does your day look like?
My day has gone from crazy to super-duper crazy. Typically it involves solving a business problem for the clients or prospect, helping them understand the "why." Otherwise, I am on stage sharing stories about Experience Economy and of course, hopping on motorbikes between meetings!
What is your favorite part of your role?
When I see that my client becomes a rock star at their company. Knowing that we are a tiny part of his/her career growth is something that gets me going.
Tell us a bit about moving to Singapore - what made you excited about that adventure?
I moved to Singapore after living for the US for more than 10 years, I believe the growth is in Asia.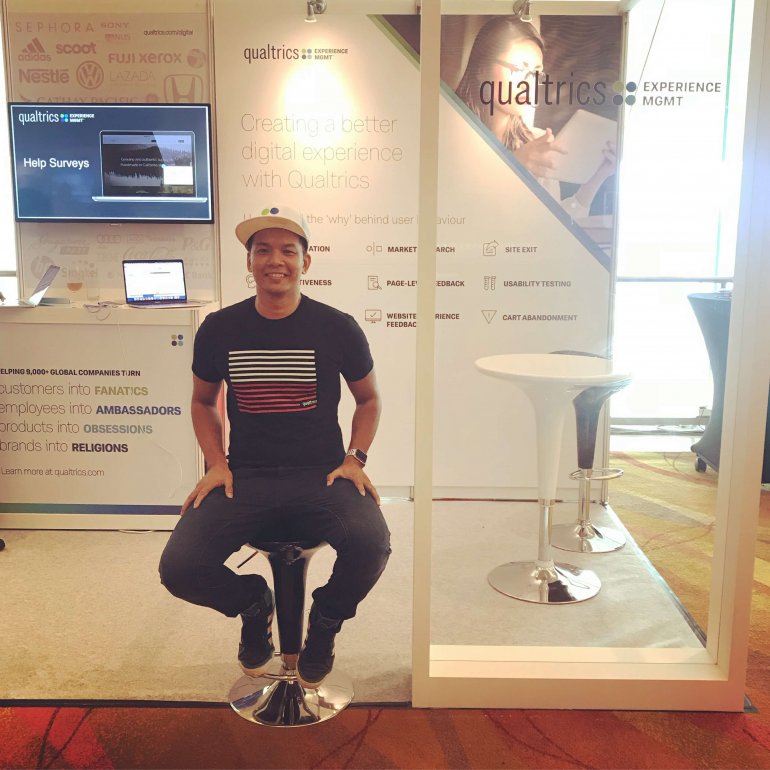 Any tips for someone who is considering a role at Qualtrics?
Joining Qualtrics is about knowing your "why." Ask yourself what motivates you, what gets you up in the morning. While the work is super awesome, it takes a lot of hard work. If you are just looking for another job, this isn't for you.
What surprised you most about working at Qualtrics?
Honestly, what surprised me the most is the fact that for once when I sell a solution, the client doesn't yell at me on a failed implementation.
What made you want to get into sales?
I never thought I would be in sales when I was in college. In fact, I had a degree in electrical and computer engineering. I realized, however, that I am super competitive and to have that rush of winning, I needed to switch to sales. Once I did that, I never turned back!
What are your aspirations in career/life?
My mom passed away in a car accident when she was 55 years old. It was unexpected. There were so many things we planned to do together but obviously that never happened. Since then, I told myself that "life is too short" to force myself to be somewhere I don't want to be, do something that I don't want to do or live somewhere I don't enjoy.
What is your top #LifeHack?
When it comes to the day-to-day operation, being in Sales, my to-do-list gets bumped up and down based on revenue :)
Qualtrics is growing, and if you're ready to find your "why" at a place like this, you can explore our open opportunities at any time by visiting our career page. Looking to discover more reasons "Why Qualtrics"? You can find the whole series here.
Want to chat? You can get in touch by checking out Qualtrics Life on Twitter, Facebook, and Instagram.
| | |
| --- | --- |
| | Karn is an alumnus of UC Santa Barbara and started his career at Cadence Design Systems. He loves to rock climb and he visits a new country every year! |
Related Articles