XM for Customer Frontlines

Digital

Root out friction in every digital experience, super-charge conversion rates, and optimize digital self-service

Care

Uncover insights from any interaction, deliver AI-powered agent coaching, and reduce cost to serve

Locations

Increase revenue and loyalty with real-time insights and recommendations delivered straight to teams on the ground

XM for People Teams

Engage

Know exactly how your people feel and empower managers to improve employee engagement, productivity, and retention

Lifecycle

Take action in the moments that matter most along the employee journey and drive bottom line growth

Analytics

Whatever they're are saying, wherever they're saying it, know exactly what's going on with your people

XM for Strategy & Research

Research

Get faster, richer insights with qual and quant tools that make powerful market research available to everyone

User Experience

Run concept tests, pricing studies, prototyping + more with fast, powerful studies designed by UX research experts

Brand

Track your brand performance 24/7 and act quickly to respond to opportunities and challenges in your market

XM Platform

Explore the platform powering Experience Management

Teams

For Digital

For Customer Care

For Human Resources

For Researchers

All Teams

Industries

Healthcare

Education

Financial Services

Government

All Industries

Customer Experience

Employee Experience

Employee Exit Interviews

Net Promoter Score

Voice of Customer

Customer Success Hub

Product Documentation

Training & Certification

Community

XM Institute

About Us

Careers

Partnerships

Marketplace

X4 Summit

The annual gathering of the experience leaders at the world's iconic brands building breakthrough business results, live in Salt Lake City.
Why Qualtrics
You Should Consider a Career in Sales: Pascal, Sales Development Representative
How does Qualtrics connect with your 'why'?
I am highly focused on achieving my personal goals, yet also an enthusiastic team player. Qualtrics allows me to grow into my role and at the same time perform in a rapidly evolving environment. I am especially drawn to the strong growth of the company, the market and most of all, the team. The dynamics are fantastic!
What attracted you to Qualtrics in the first place?   
I first learned about Qualtrics through SAP.
What was the turning point where you knew you "had to have the job" at Qualtrics?   
It was a combination of many elements. I knew Qualtrics from my time at SAP and heard about the opportunities there. Then, during my Master's at Trinity College Dublin (TCD), I got a chance to visit the Dublin headquarters, talk to the people and experience the culture and I was overwhelmed. I also got to see more about the culture through Facebook, Google, LinkedIn. And then, there was the excellent recruitment process. Everything just fit together for me.
What does your day look like?   
My day is usually very structured, but there are often spontaneous meetings with clients and the team. I enjoy talking to people all day long and not just staring at the screen. We have daily huddles and apart from that, there is always something going on in our group chats because we all work closely together.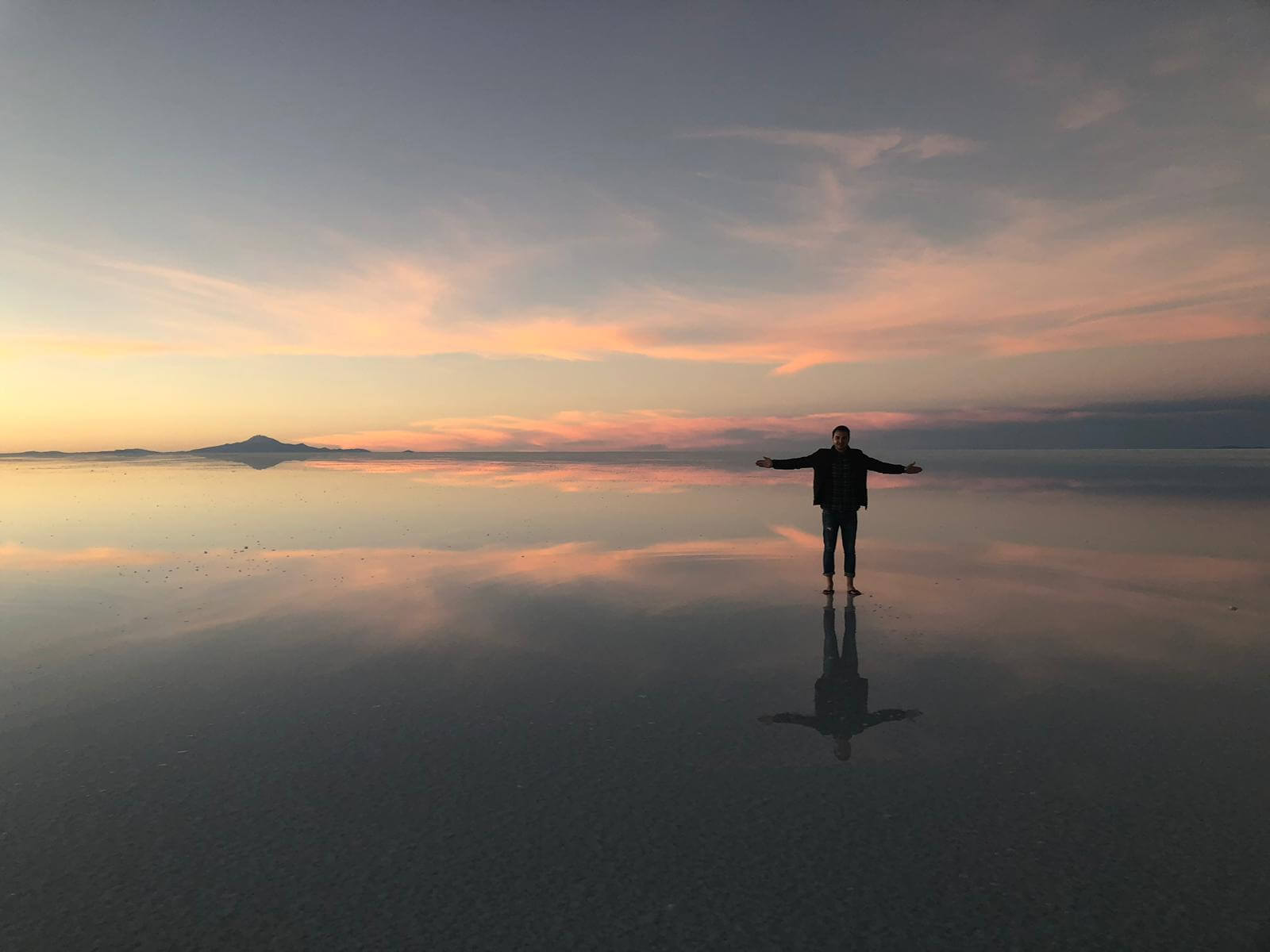 What is your favorite part of your role?   
The aspect that I have new challenges every day and can pursue my own monthly targets. Knowing that if I work hard, I can achieve my own targets motivates me.
If you are not originally from Dublin, can you tell us your story of moving there?   
I am based in Munich but lived in Dublin for a year during my Masters. Dublin is just great and Qualtrics will help you as much as possible with your relocation.
Any advice for someone looking to get into a career like yours?   
Starting a career in sales is a smart choice, as you learn an incredible range of things in a very short time. Qualtrics is the market leader and has a good reputation, which makes the job easier. If you are willing to work hard, you can build a successful career in sales!
What has surprised you most about working at Qualtrics?   
It feels more like having 10 friends running a company than being in a large corporation. The emphasis is on making sure that you are doing well and you get training in health, leisure, and mental satisfaction.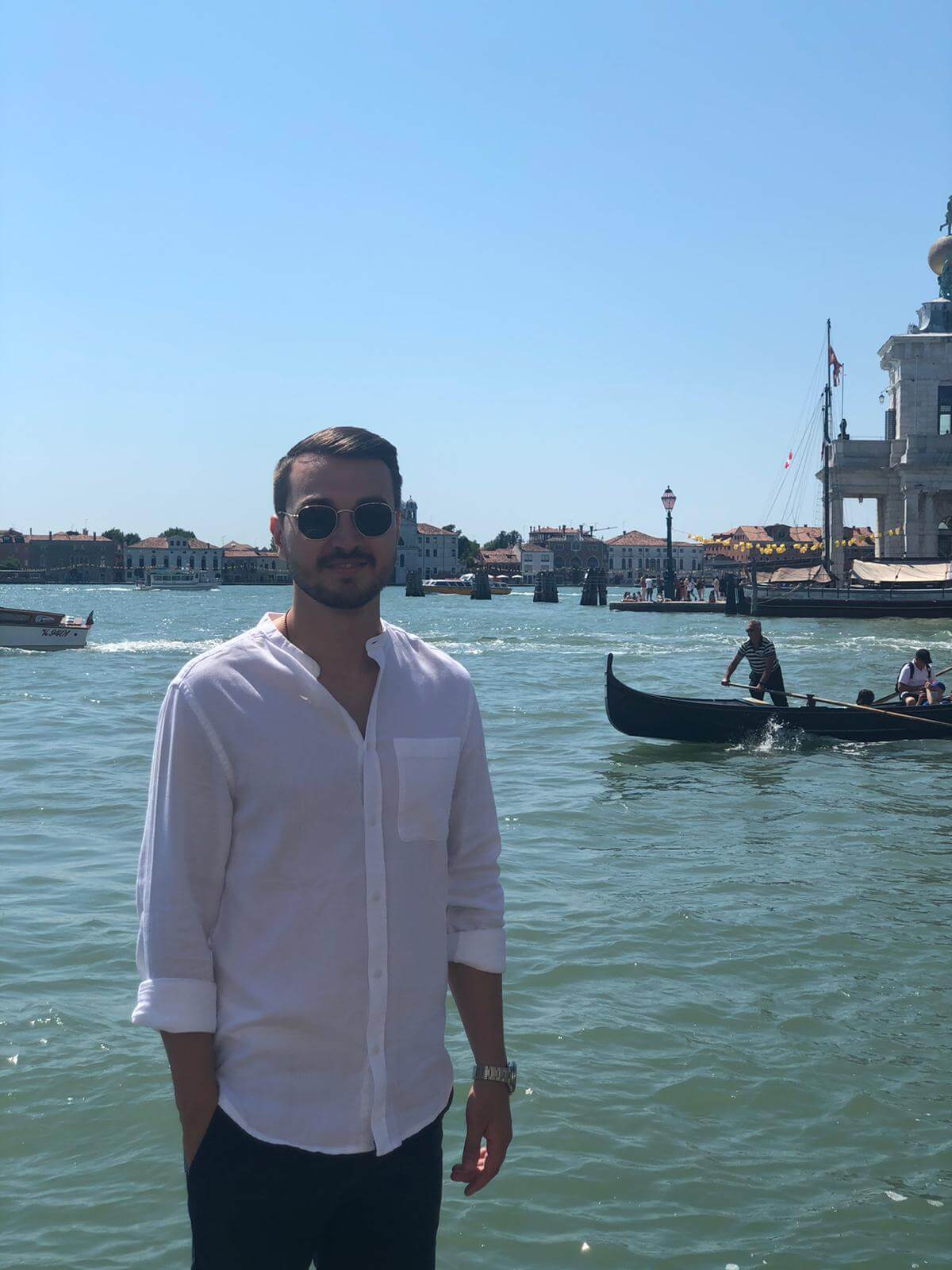 What made you want to get into sales?   
I have already gained experience in Sales and it is of utmost value to me to develop my character and to achieve that, Sales is the ideal role. You will learn self-confidence, empathy, teamwork, determination, and much more. This will help me further the direction of my career.
What are your aspirations in your career/life?   
I have clear goals for my career but also for my private life. My career goals are based on managing colleagues by the age of 30 but also on monetary goals.
What is your top #LifeHack?   
The one who asks wins!
How have you become involved in the community at Qualtrics? What has that meant to you?
5 For The Fight. I took part in the 5 For The Fight "Movember campaign" and as soon as the offices reopen, I will try to get even more actively involved.
How has Qualtrics lived up to your expectations?
The future will show, but Q has already left a lasting impression on me. The way we work here is very personal and culture-oriented. It's clear that for the company it's important that you are happy with your team and your work. They manage to make people look forward to Monday on a Sunday - and I think that's a great sign.
What's a favorite moment/memory of your time at Qualtrics so far? Or an impactful moment?   
To see every day that our employees are proud to work for Qualtrics.
What 3 words would you use to describe Qualtrics to someone?   
Fun. Ambitions. Expansion.
How do you feel you've been able to apply what you studied at school to your career?   
I have had many modules in the University on the subject of sales and was also able to bring along some previous experience. But nevertheless learning by doing is still unbeatable.
Qualtrics is growing, and if you're ready to find your "why" at a place like this, you can explore our open opportunities at any time by visiting our career page or by joining our talent community.
| | |
| --- | --- |
| | Pascal is an alumnus of Trinity College Dublin and started his career at Qualtrics. Although in his early twenties, Pascal already lived in 4 different countries. |
See more of the Qualtrics Life on Facebook, Instagram, and Twitter.
Related Articles