XM for Customer Frontlines

Digital

Root out friction in every digital experience, super-charge conversion rates, and optimize digital self-service

Care

Uncover insights from any interaction, deliver AI-powered agent coaching, and reduce cost to serve

Locations

Increase revenue and loyalty with real-time insights and recommendations delivered straight to teams on the ground

XM for People Teams

Engage

Know exactly how your people feel and empower managers to improve employee engagement, productivity, and retention

Lifecycle

Take action in the moments that matter most along the employee journey and drive bottom line growth

Analytics

Whatever they're are saying, wherever they're saying it, know exactly what's going on with your people

XM for Strategy & Research

Research

Get faster, richer insights with qual and quant tools that make powerful market research available to everyone

User Experience

Run concept tests, pricing studies, prototyping + more with fast, powerful studies designed by UX research experts

Brand

Track your brand performance 24/7 and act quickly to respond to opportunities and challenges in your market

XM Platform

Explore the platform powering Experience Management

Teams

For Digital

For Customer Care

For Human Resources

For Researchers

All Teams

Industries

Healthcare

Education

Financial Services

Government

All Industries

Customer Experience

Employee Experience

Employee Exit Interviews

Net Promoter Score

Voice of Customer

Customer Success Hub

Product Documentation

Training & Certification

Community

XM Institute

About Us

Careers

Partnerships

Marketplace

X4 Summit

The annual gathering of the experience leaders at the world's iconic brands building breakthrough business results, live in Salt Lake City.
Why Qualtrics
"Why Qualtrics" – Samantha M., CX XM Scientist
Samantha's own educational experience influenced her career decision to be in education, then her experiences in education led her… to Qualtrics.
Samantha grew up with an opportunity to attend private school. Her parents valued education as a top priority. In growing up she didn't understand why public schools were bad and private was better. In looking back she is able to understand that the trajectory she experienced may have not happened in public school however it was way before her adult life she figured out that her purpose, her calling was to make a difference for other children as well.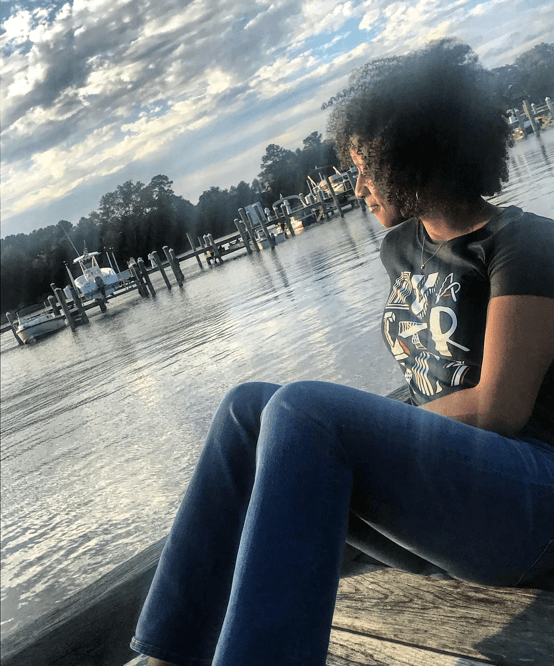 Let's go back... this almost didn't happen. At some point when she was young her parents were not able to afford private school any longer. It was the principal of the school that took it upon herself to find sponsors for their family. Then again in 8th grade the opportunities were not well known and even though Samantha's parents valued education they were not aware of all the options. Mrs. Larkin (Samantha's 8th grade teacher) took it on herself to recommend the private high school that Samantha ended up getting a full ride to (10K / year at that time). Samantha's parents were not even aware this high school existed.
We can all wonder… was she just at the right place at the right time? Or was it her specific experience that made her find her future and find her calling. Was it her purpose? Was it her 'why'?
Her calling… her purpose. How did this all come about from these experiences? There was a 'spark' that went off in Samantha her Freshman year of high school. As Samantha was riding in the car to her new private school across the city she saw city and public bus stops where kids were waiting to catch the bus for a ride to public school. At that point… she stopped and thought… "Wait, why do I get this opportunity but they don't?" She knew at this very point that she needed to change this… and not just for her friends that she was seeing at these stops but for the whole system! A change in education.
Fast forward a few years and she is a sophomore at Duke (again, an opportunity she had because of the school she was able to go to). Because her parents saw that she could get a better education in the private system and a principal and teacher cared enough to see it through, she was offered an education at Duke University. In her sophomore year she needed to declare a major. She knew at that point that she was here to change the system but had no idea what to major in or how to change the whole educational system. She didn't think it was a major in Education because she wanted to change it… not join it.
She met a professor that was world renowned in studying sociology of education. This shifted her trajectory yet again. She started understanding the school system and what was going on specifically in urban educational systems. At the end of that semester he was talking about school reform and she knew… THIS is what she was made to do! She declared her major for Public Policy. You see policy is what has to change if you are going to fundamentally change the system she believed. The more she understood the more she realized to change public policy she was going to need an Education Public Policy Master/Doctorate degree. She chose her doctoral program at the University of Pennsylvania Graduate School of Education and got a full ride! Again… a culmination of all her experiences and her 'why' of who she is today.
In pushing for her doctorate degree she realized she couldn't change the system if she didn't 'pay her dues' and work in it… experience it. She then worked in the private school sector, charter schools, and the Baltimore County public school system and started understanding more about how systems work. Her experience as a teacher was awesome but frustrating. She could make a difference in lives of individual students or even one district but she wasn't changing the system. When Dennis came to her (from Qualtrics) and said… 'do you want to change the world?' she knew this was her 'move'.
He was the person that wanted to do what she wanted to do her entire life… and NOW! Dennis showed her what was possible—the unlimited potential of the Qualtrics platform that not only could help one school district but could have impact on the masses. It could have impact for the most people and… change the system!
The more she found out about what Dennis was offering in a Researcher role at Qualtrics the more she was enticed. In going back to her major in policy she knew you had to know WHAT had to change, HOW to change it, and then write the policy to do so. The only way to truly understand what had to change was to prove it with data … but not just with quantitative data. Samantha knew from her academic and professional training, as well as her own education experience, that this also required experience data (X-dataTM). The Qualtrics Experience Management (XM) Platform™ could make this happen in a massive way! In Samantha's experience with different types of school systems and in different settings she knew there were common themes. The data from Qualtrics was her way to gather X-data™, to gather those themes. The XM Platform was made to combine the operational data and the experience data to create insights and data driven decisions to close experience gaps, to begin to change the system!
In other words, it's not just about assessment data and demographics (which drives how most decisions are made in schools). Insights and decisions include those data points but they also should take into consideration the experience data. Teachers or administrators may have one or the other but are not able to bring both together. Qualtrics and Samantha are able to do that!
So many times in Samantha's experiences she was able to see the problem and even prove it but to know what action to take or how to help teachers and administrators make the case for those actions was so difficult. Action is needed to make the change. The XM Platform and in her role as a researcher she has been able to coach organizations around the world on how to use data to take action!
When I was interviewing Samantha she turned to me at one point and said, "Thank you for reminding me why I'm here…" and she sent me this photo. Her mentor in Baltimore County Public Schools wrote this on her whiteboard years ago to remind her to always search for meaning in the data.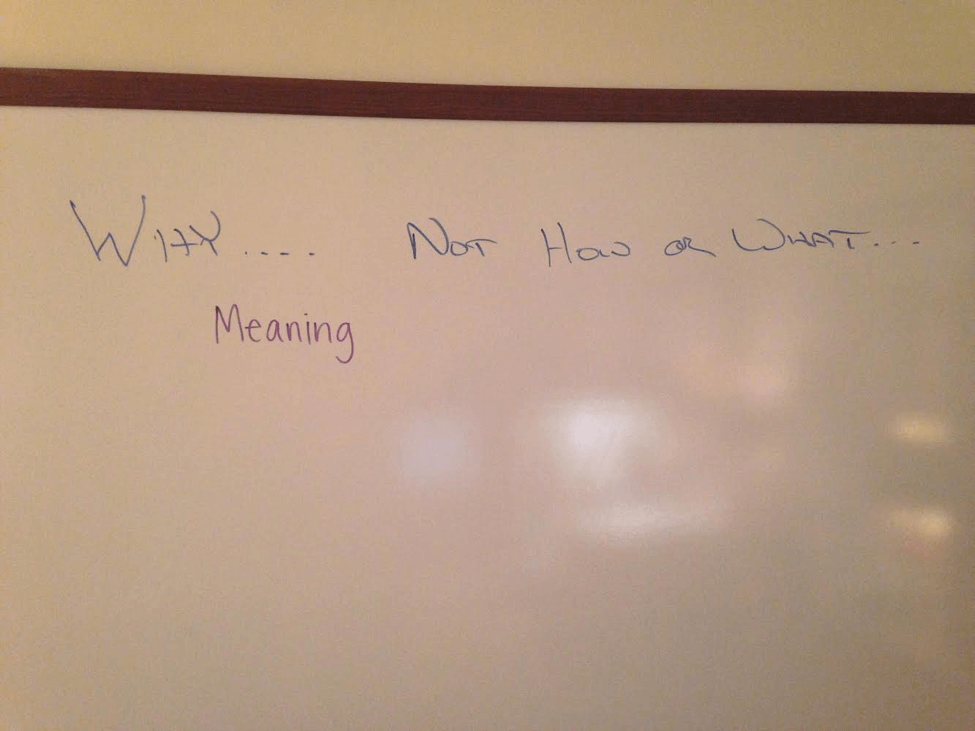 Purpose and 'why' is something you should ask yourself everyday! If you are currently looking for yours see if we are a fit at Qualtrics. We would love for you to help us impact the world!
About Samantha:
Samantha Murray is an XM Scientist + Qualitative Researcher based out of Baltimore, Maryland. She has a Bachelor of Arts from Duke University in Public Policy Studies as well as a Certificate from the Education Policy Fellowship Program at the Institute for Educational Leadership, and a Masters of Education from the University of Pennsylvania Graduate School of Education. Prior to Qualtrics she has held positions as a Teacher, Researcher Analyst, Education Coordinator and Specialist in Research and School-Based Performance Management. See more of Samantha's background on LinkedIn.
Related Articles