Why Qualtrics
Why Qualtrics – Kirstine Forrester – Account Executive – Sydney, Australia
I haven't always been fortunate enough to call the amazing city of Sydney my home. Having been here for 6+ years now, I wanted to be part of a business that could support my developing career and give me the opportunity to grow as I will be in Australia for the long haul.

What attracted you to Qualtrics in the first place?
I hadn't heard of Qualtrics before Matt in the recruitment team got in touch with me. Once I started to do some research and became aware of the brand I started to see the logo everywhere and realised how much Qualtrics had already achieved. I wanted to be part of what is still to come.
What was the turning point where you 'had to have the job'?
Every step of the interview process I met people who seemed genuinely excited about where they work and where Qualtrics was going. I could see myself being part of this growth journey and wanted in!
What is your favorite part of your role?
Working with customers and providing a solution that will truly improve their business and give a stronger voice to their employees.
So you moved to Australia, right? Tell us a little about the move.
I left Bonnie Scotland for a short trip to Australia over 6 years ago. If you have ever visited, you will know why I stayed.
Any tips for someone who is considering a role at Qualtrics?
Be prepared to step outside of your comfort zone and challenge yourself. Everyone is part of one team and works together towards a common goal, but you have to drive your own results.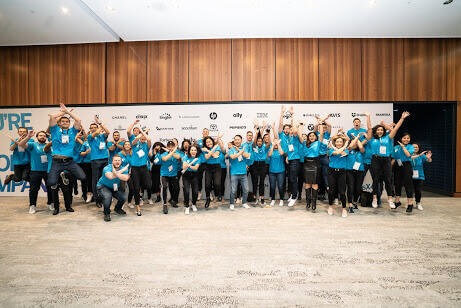 What surprised you most about working at Qualtrics?
I had never worked for a tech company before, so I had no idea what to expect. I think the sense of camaraderie really struck me as everyone is willing to help out a colleague to deliver the best results for our customers.
What made you want to get into sales?
I missed working in a meritocratic environment where my hard work would be recognised and I had a clear path for development. I chose Qualtrics because I also have to believe in what I'm selling and I found that with Qualtrics. I see the value behind the EX platform, love that it can impact how an organisation operates for the better and will be a key differentiator for success.
What are your aspirations in career/life?
To make my family proud. Anything else is a bonus.
Qualtrics is growing, and if you're ready to find your "why" at a place like this, you can explore all our open opportunities - including our Qualtrics Sydney Careers - at any time by visiting our career page. Looking to discover more reasons "Why Qualtrics"? You can find the whole series here.
Want to chat? You can get in touch by checking out Qualtrics Life on Twitter, Facebook, and Instagram.
| | |
| --- | --- |
| | Kirstine is an alumnus of Glasgow Caledonian University and started her career at Chase and Holland. She once won an Australia-wide radio rap competition by performing on live radio despite her rap skills not being radio-worthy (the prize was worth the risk!). |
Related Articles