Why Qualtrics
Why Qualtrics – Miki Bentz – Technology Consultant – Seattle, WA
What is your 'why'? How does Qualtrics connect with your 'why'?
I enjoy enabling people to use technology. Whether that be sharing tips and shortcuts with my colleagues or just showing my mom how to configure the settings on her iPhone, there's something nice about lending your knowledge to help someone achieve a goal, large or small, using technology. And it's not just because technology is exciting, but also because it's become a compulsory part of our modern daily lives. Sometimes you don't get to choose the tools you're given, like enterprise software chosen by your employer, or even if you do choose, all products have limitations. So I want to help people get the most out of their technology, regardless of what the product is.
As a Technology Implementation Consultant, my main priority is to enable the client on their journey to onboard with the Qualtrics platform. My clients' goals are varied in size and scope: from using digital feedback mechanisms to gather sentiment on the usability of their website, to collecting employee insights on an annual employee engagement survey, or even standing up a full-scale closed-loop customer experience program from scratch. Qualtrics has the capabilities to accomplish these goals, and it's my role to enable the client to use these capabilities to the fullest in alignment with their objectives. Although my implementation engagements are typically only 8-12 weeks long so I don't always get to see their goals come to fruition, I enjoy helping my clients work toward them every day.

Wow! That's really interesting - so what does your day look like?
I typically spend my mornings on the phone with my clients. Since the majority of my clients are located on the east coast, their afternoons overlap with my mornings in Seattle so this is often the best time for us to connect over the phone. On these calls, I check in with the client on project status, discuss any emergent risks or issues, and help troubleshoot configurations within the platform.
Lunch is catered in the office most days of the week (not going to lie, it's one of my favorite perks!), so I can chat with my teammates over lunch or quickly return to my work depending on how busy I am. I then spend my afternoons catching up on emails, working on internal projects, and syncing with colleagues on other teams, like Sales, Customer Success, or Engineering.
My team ends the day with a daily stand up, during which we provide each other updates on what we're currently working on and any issues we're facing. It's a great way to not just help each other out by troubleshooting problems as a group, but also to discover commonalities and trends to anticipate for upcoming projects.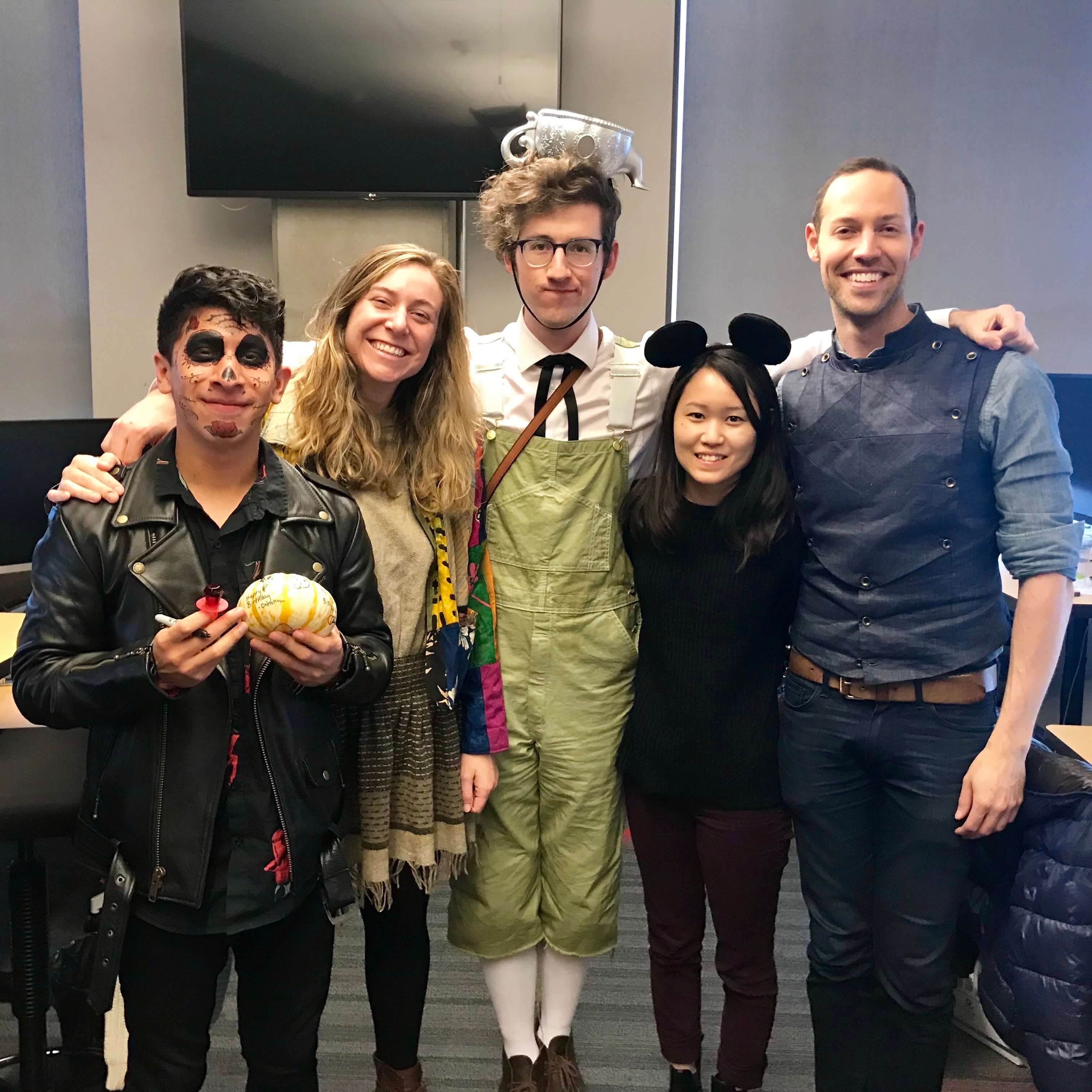 What is your favorite part of your role?
Talking with people from a range of industries and gaining insight into what's important to them and their customers. I've worked with clients in healthcare, banking, legal, staffing, manufacturing, and academia, to name a few. It's not often that you have the opportunity to hear the perspective of people from so many walks of life in a given week.
What surprised you most about working at Qualtrics?
The level of autonomy I'm given. Sure, we all generally align to certain standards outlined by our teams and departments, but from day one I've felt empowered to make decisions and choose the methods that work best for me. Since I joined, Qualtrics' headcount has grown tremendously and we were acquired by tech giant SAP, but I continue to be impressed by the level of trust and freedom this company places in its employees.
Qualtrics is growing, and if you're ready to find your "why" at a place like this, you can explore our open opportunities at any time by visiting our career page.
Looking to discover more reasons "Why Qualtrics"? You can find the whole series here. Want to chat? You can get in touch by checking out Qualtrics Life on Twitter, Facebook, and Instagram.
| | |
| --- | --- |
| | Miki is a CX Technology Consultant at Qualtrics in Seattle.  She has a Bachelors of Science in Information Systems and an additional major in Japanese Studies from Carnegie Mellon University and has held previous positions at Boeing and Booz Allen Hamilton. |
Related Articles