Why Qualtrics
Why Qualtrics – Steve Harmon – Team Lead – Provo, UT
Years ago, after I had been an intern at Qualtrics for about 8 months, I interviewed to go full time. They asked me: "What is your why? What motivates you in one word?" My answer was immediate: excellence. I explained I don't have to be the best but I have to be among the best. Beyond wanting to be among the best I have always been driven by helping other people. If being excellent at what I do, puts me in a position to help others more effectively then I feel like I'm meeting my purpose.
Qualtrics helps meet my "why" because we constantly try to push the envelope to be better and more innovative, constantly stretching outside of our comfort zone to do more. The caliber of people that were here when I got here and that have joined since has consistently gotten better and better. I get to work with the best and that gives me a nice personal growth path and a way to help others pursue their potential.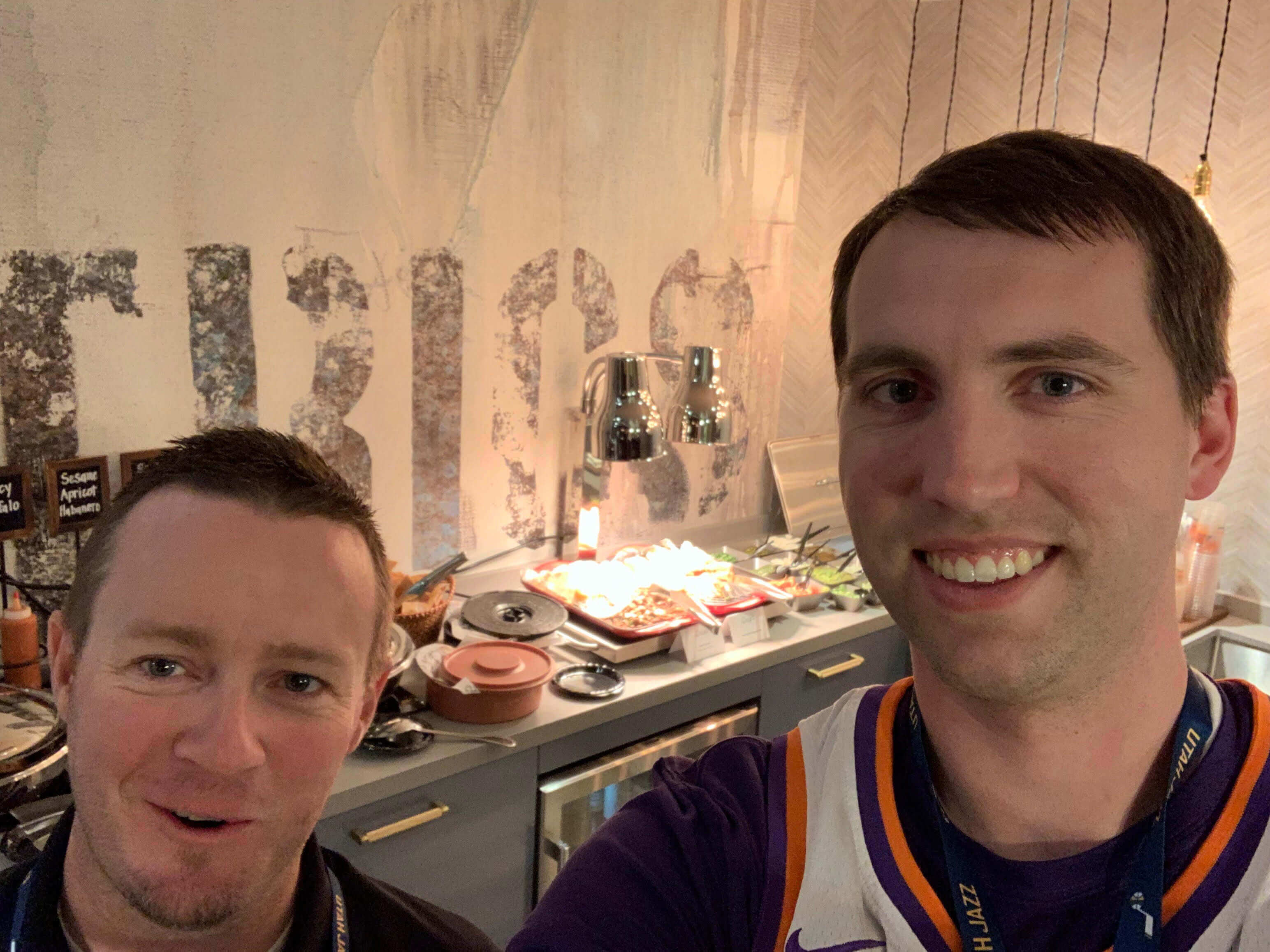 What attracted you to Qualtrics in the first place?
Honestly, I needed a part-time job in 2012 when I stumbled on Qualtrics. It was a good fit for that at the time and I had no idea what I was getting into. The real question is why I have stayed. When I joined my original plan was to get a part-time gig, maybe turn it into a full-time job and do that for two years to then pursue an MBA.
Flash forward, and I bounced around a few of the sales teams changing my book and focusing on many different geographies and industries. After being full-time for about a year I promoted 3 times in 18 months due to performance. While I was personally doing well, the company was doing great and the wave was too compelling to stick to my original plan. After all, why leave to do an MBA to try to find another company with the same culture, DNA, and success (if it existed)?
Qualtrics has been a place where I can grow, where I feel the company is very transparent, people seem to be genuinely all-in and sincere people, and lastly, it's a place where employees, teams and the company can each enjoy success with aligned incentives.
What was the turning point where you 'had to have the job'?
In 2015. I had been with Qualtrics for about 2 1/2 to 3 years and I hit this point of "I have to have this job." I committed to my job in a fashion where I knew I wanted to get better not only at the Qualtrics product but also in sales. It was a point that I had promoted 3 times and been given a new opportunity to start leading other account executives and help training new hires. I saw the success I could have not just in my immediate job but in my career and the building blocks of what I would like about sales long term. This helped me feel empowered in my career and comfortable with sales.
A second moment for me was when we rolled out Experience Management as a category. When I saw it presented I found it resonated with how I feel about the economy and how organizations should treat stakeholders. If you focus on the experience across employees, customers and the market you will learn ways to optimize business operations and drive ROI by creating optimal experiences across touchpoints with your organization. That, to me, is the future of business and a future that can impact the human experience for the positive. I wanted to be a part of that movement and it still excites me years later.
What does your day look like?
My current day-to-day is filled with meetings and activities - mostly externally focused which is how I like it. I run a team of six account executives and am one of two managers opening our healthcare vertical. I spend my time between coaching my team members individually, hopping on prospect and customer calls, designing strategy for growth in our vertical, and helping the team close deals to hit our quota.
What is your favorite part of your role?
My absolute favorite part of my role today is that I get to help my team be successful, help them map out their career long term, and then work to help them tweak their role so they build the skills they need for their long term plan. It's fun to see my team succeed together and individually.
Any tips for someone who is considering a role at Qualtrics?
We move fast at Qualtrics. Over my seven years as new people come on they consistently say "Wow, everything moves so fast here." If you like the opportunity to go fast and aren't afraid to move beyond your comfort zone so you can be in growth mode, this is a great fit. The people are kind and want to help each other and really try to embody our "One Team" culture. I've personally benefited from people in other departments going out of their way to help me and/or my team succeed, and we want people to join us that want to help any department, not just their immediate team.
Be you - we want you to be yourself when you are here.
What surprised you most about working at Qualtrics?
How hard it would be. It's never been an easy road but because of how hard it has been to do what we do - it's been something I can actually sink my teeth into. I don't have the challenge of being bored because I am presented with exciting challenges to focus on. Because it has been a challenge I feel like I get to grow daily which engages my personality more.
What made you want to get into sales?
I didn't originally know I wanted to be in sales, and most people I meet have stumbled on it; the rare few knew it was their calling in life. For me, I liked the ability to tie earnings more closely to the input and effort I put into my work. I also like sales when it is not just an "order taker role" or "pushy" but when I can be a true advisor/consultant, solving some of the customers' most important problems and challenges.
At Qualtrics, the mid-market teams get to experience all types of sales from quick transactions to full consultative solution sales and I feel it sets up any sales professional for a long successful career.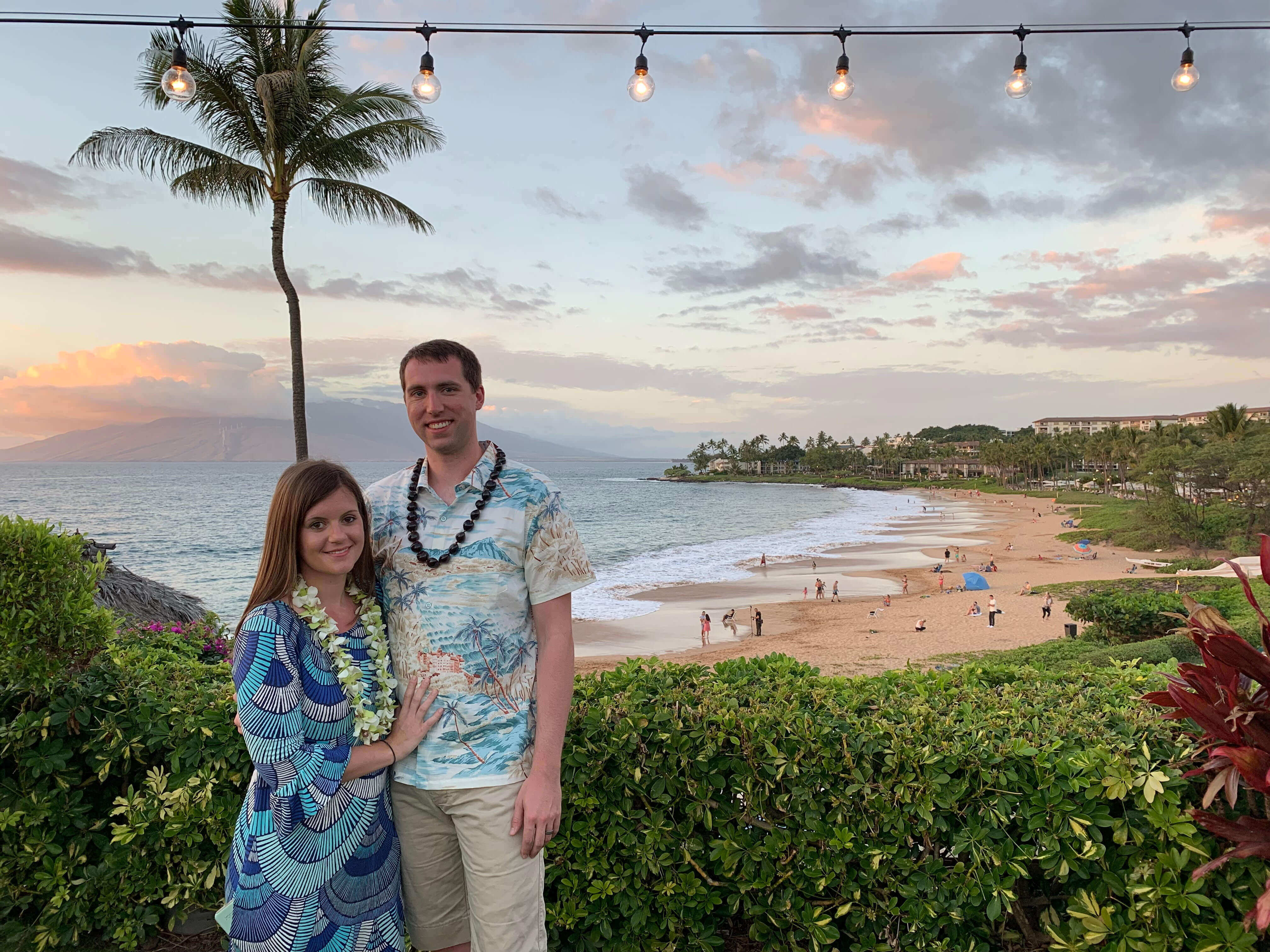 What are your aspirations in career/life?
I love working on experience programs. Where do expectations fall short of reality and create experience gaps? I'd love to continue to focus on making experiences better across companies. I want to continue to have a greater impact on people's lives both at work and in the market whether that is through a VP role in sales or a Chief Experience Officer role in an organization.
Life aspiration is helping people become more self-sufficient and see their own success. That's where I would love to spend my time.
How have you become involved in community at Qualtrics?
Qualtrics started the Five for the Fight program which has been incredible. I get to better connect to my family and neighbors who are dealing with cancer because I can talk about how we are furthering cancer research.
At work, I have loved discussion groups we do through our Women Leadership Development committee. I get to talk to people from other walks of life and departments I may not see or talk to outside of these discussion groups. It's helped me change my perspective on things and become more empathetic. It's an understated value add for why I enjoy working at Qualtrics.
Qualtrics is growing, and if you're ready to find your "why" at a place like this, you can explore our open opportunities at any time by visiting our career page. Looking to discover more reasons "Why Qualtrics"? You can find the whole series here.
Want to chat? You can get in touch by checking out Qualtrics Life on Twitter, Facebook, and Instagram.
| | |
| --- | --- |
| | Steve is an alumnus of Brigham Young University and Duke University - the Fuqua School of Business, and started his career here at Qualtrics. Steve won a gold medal in a Swing dance competition in 2011 with his wife, competed in Samba, Rumba, Waltz, and Cha Cha and picked up a little Bollywood in 2018. He loves to travel and has been to 4 continents so far which also means he loves Audible for books (current total listening time is 7 Months 5 days 3 hours and 31 minutes and counting). |
Related Articles