XM for Customer Frontlines

Digital

Root out friction in every digital experience, super-charge conversion rates, and optimize digital self-service

Care

Uncover insights from any interaction, deliver AI-powered agent coaching, and reduce cost to serve

Locations

Increase revenue and loyalty with real-time insights and recommendations delivered straight to teams on the ground

XM for People Teams

Engage

Know exactly how your people feel and empower managers to improve employee engagement, productivity, and retention

Lifecycle

Take action in the moments that matter most along the employee journey and drive bottom line growth

Analytics

Whatever they're are saying, wherever they're saying it, know exactly what's going on with your people

XM for Strategy & Research

Research

Get faster, richer insights with qual and quant tools that make powerful market research available to everyone

User Experience

Run concept tests, pricing studies, prototyping + more with fast, powerful studies designed by UX research experts

Brand

Track your brand performance 24/7 and act quickly to respond to opportunities and challenges in your market

XM Platform

Explore the platform powering Experience Management

Teams

For Digital

For Customer Care

For Human Resources

For Researchers

All Teams

Industries

Healthcare

Education

Financial Services

Government

All Industries

Customer Experience

Employee Experience

Employee Exit Interviews

Net Promoter Score

Voice of Customer

Customer Success Hub

Product Documentation

Training & Certification

Community

XM Institute

About Us

Careers

Partnerships

Marketplace

X4 Summit

The annual gathering of the experience leaders at the world's iconic brands building breakthrough business results, live in Salt Lake City.
Customer Experience
A CX roadmap for transformational change 
CX impacts not only how companies are delivering services, but how their culture is defined, and even their brand values. Here's how property management firm, Provis, extracted deep insights from customers to help achieve their CX goals and transform their business.
"At the core of our transformation was the adoption of Qualtrics," says Ahmed ElSaadi, Customer Experience (CX) Director at Provis. Speaking at Qualtrics' Experience Dubai event, alongside Rami Haffar, Principal Consultant at New Metrics. They discussed how their partnership dug deep into customer insights, leading to an increased NPS of -33 to 77 in under 3 years.
Centre of excellence
Provis is a UAE-based real estate and property management company. Its goal was to transform into a true customer-first organisation. More specifically:
+ Become a centre of CX excellence: one which created seamless and memorable customer journeys across all touchpoints
+ Become a centre of operational excellence: streamline and optimise processes to increase operational efficiencies
+ Innovate: add value and create "wow" moments
In order to achieve these goals, Ahmed partnered with New Metrics, a specialised experience management consultancy, which in turn partnered with Qualtrics to enable the process with the right technology in place.
Customer-first approach
Their basis of setting their goals and strategic objectives were always based on an "out-in approach," says Ahmed. In other words, what the customer needs and wants, not the organisation.
"Putting the customer at the centre of what we do is our top priority, and we are excited to announce the launch of Provis to drive innovation in estate management in the UAE"
- Jassem Saleh Busaibe, Chairman of Provis
Their transformation journey
"Just like life, transformation is a marathon and not a sprint. It doesn't happen overnight" says Rami. At the start of their transformation journey their CX programme was limited.
"We had a single survey that went to the entire database of our residential retail, commercial assets," says Ahmed. And the aim of this survey was just to take that NPS score, put it in our KPIs, and present it to the board."
"At the core of our transformation was the adoption of Qualtrics"
Ahmed ElSaadi, Customer Experience (CX) Director at Provis
To become a CX centre of excellence they knew they had to work on transforming their business from the ground up. They defined a 5-year roadmap with 3 main phases:
Phase 1 // 2019: Mapping the journey
This was focused on building the foundations of the transformation and included:
+ Defining their goals
+ Mapping their current customer journeys
+ Listening to their customers across their lifecycle to understand how their emotions are being impacted across each step
Phase 2 // 2020/2021: Improving experiences
Now with a foundation built, they were free to start on their next steps of improving and enhancing those customer journeys, including:
+ Creating a personalised Provis experience
+ Continuous scaling of the VOC program
+ Embedding CX within the DNA of the organisation focusing on building a customer-centric culture
Phase 3 // 2022/2023: Raising the bar
The final stage was about embedding that "wow" factor into the now newly improved journey. From here they were about to:
+ On-going roll-out of the Provis experience across all touchpoints
+ Setting clear KPIs / NPS for every step
+ Monitor and assessing VOC
Executing the plan
"Qualtrics was the core listening tool to measure the delivered experience across all touchpoints – physical and digital," says Ahmed. "It became the main source of truth to understand our customers and their experience drivers."
By listening to what their customers were telling them, they were able to define 3 core areas of change. The need for:
1. an omnichannel experience
2. a physical customer journey revamp
3. a company-wide culture shift
"The failure or success of any transformation is dependant on your culture"
Ahmed ElSaadi, Customer Experience (CX) Director at Provis
The omnichannel experience
Customers told Provis that they were fed up with disconnected journeys with unnecessary manual processes. Call centre agents didn't have full 360-degree access to customers' pain points and history. "We worked to overcome disconnected journeys by elevating the agents from call centre agents, to super agents with the ability to serve our customers across all channels while maintaining continuity in the experience," explains Ahmed.
Their back-end processes were fully integrated in order to serve the needs of their customers wherever their customers are – WhatsApp, email, chat, calls, or socials. They also built a portal and launched an app – both with the capabilities to give their customers access to a 'one-stop shop' of everything they may need to do in one place, rather than having to call agents to begin with.
Physical customer journey revamp
Their feedback also told Provis that there was an inconsistency among communities when it came to their customers' in-person experiences. For example, directions to a building or where to park could be confusing. Or that they had a poor experience on arrival. Things that have a big impact but are an easy solve.
A company-wide culture shift
"The failure or success of any transformation is dependent on your culture," says Ahmed. He and Rami knew that their vision would not work unless they had buy-in from C-suite level. "Customer centricity is driven from the top," says Ahmed.
All employees had to also be on board with this major shift.
"It's good to have beautiful branding and beautiful applications, solutions and all of that, but at the end of the day, it's all about people," explains Ahmed. "It's all about the service that we offer, as individuals, to our customers."
Existing and new joiners were given training and help to get up-to-speed with the new standards and ways of working. And they're recognised for their commitment and success to customer experience.
"At the beginning of our journey, our surveys were only about gathering NPS, but no one was listening, no one was reacting to customers," says Ahmed. "And I'll be very honest with you, if you reach out to one of your detractors telling them that 'we hear your complaint, we are here to sort it out', believe it or not, next time this detractor will become your promoter.
"The biggest change was when we actually started listening to our customers, understanding their pains, and taking action to solve them."
Qualtrics XM Discover allows you to understand what people are saying about your company, wherever they're saying it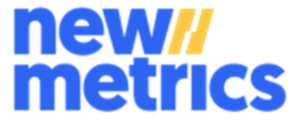 New Metrics supports businesses in the Middle East to win the hearts of their clients and employees. Their integrated approach links strategy, vision, organisational alignment and experience design with employee engagement to deliver exceptional results.
Armed with Qualtrics' experience management suites, they help our clients gain data and analytics-based insights about what matters most to their customers. They support clients to tie their experience data to operational data in order to focus their improvements and target their investments pragmatically and in an agile manner.
Related Articles