Why Qualtrics
Category Creation: Gautham – Associate Manager, Partner Ecosystem – On Being Part of Building XM
I enjoy networking, connecting the dots, and driving impact. I've always enjoyed being able to quarterback two companies working together to drive market impact. Having spent the last decade in entrepreneurial companies helping to build successful partnerships, I was excited about being able to do the same at Qualtrics. Especially as the company worked to create a new category ("XM") and an ecosystem around it. I was also drawn to the X+O vision, combining Qualtrics' vision with one of the most successful enterprise software companies in the world, SAP.
What attracted you to Qualtrics in the first place?
I received Qualtrics surveys all the time from my alma mater (Duke!) but wasn't aware of the Qualtrics "2.0" (focused on XM). When Qualtrics opened the Raleigh office, the leader of that office reached out to me, and that's how I began to learn about the "new" Qualtrics. Over the next few months, as I followed the company, I was impressed with many aspects of the company: the market, the TACOS core values, and the people.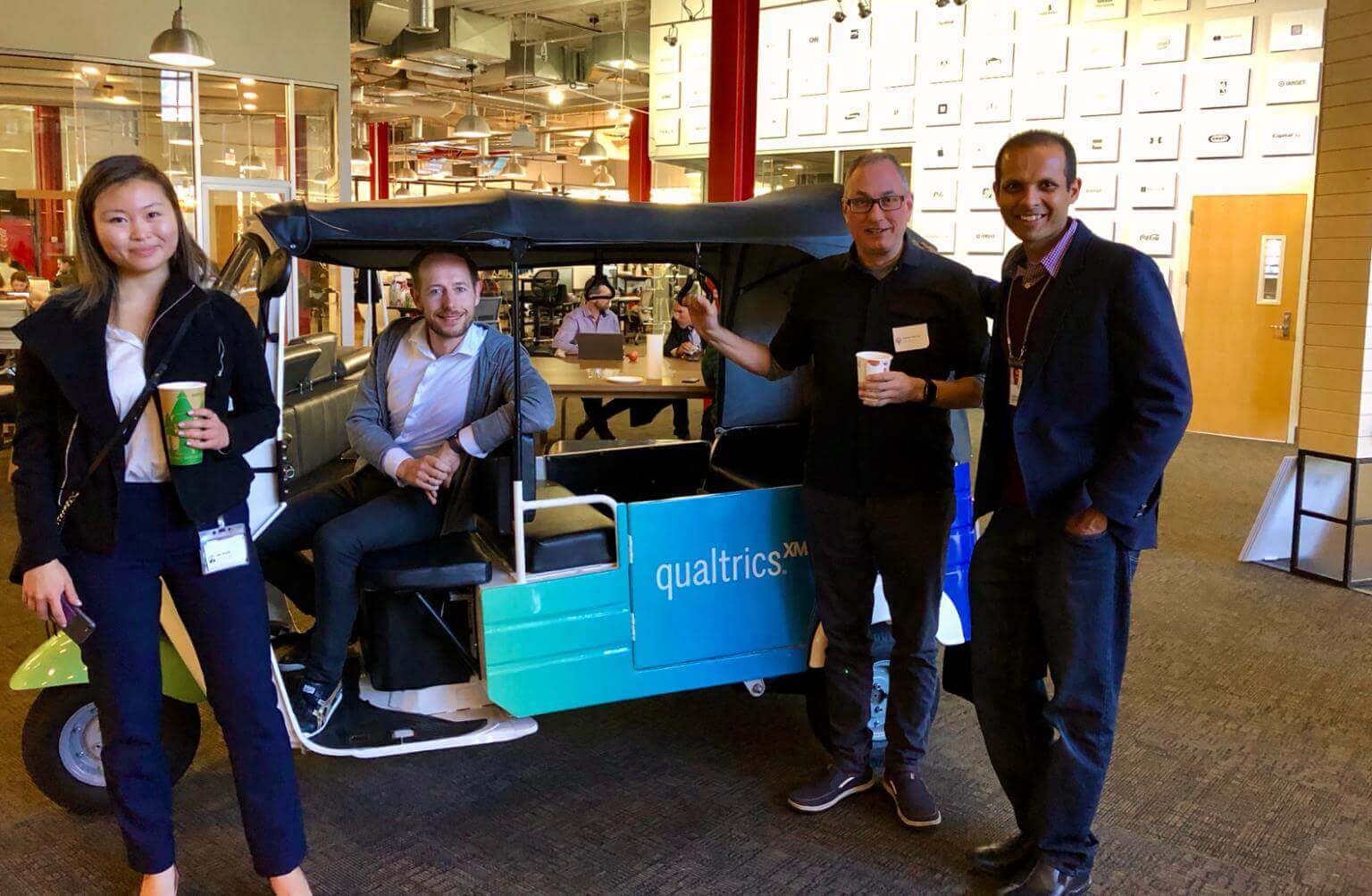 What was the turning point where you "had to have the job"?
It's not often one gets to be part of a category creation cycle in tech like Qualtrics is driving with XM. As an added bonus, Qualtrics has the support of a market leader in SAP. Knowing that I would enjoy working with my manager was also a key factor in my decision.
What does your day look like?
No two days are quite the same. As a remote employee, but one who is located near the Raleigh office, I enjoy dropping in to work with and getting to know my fellow Qualtricians in person.
Commonly my work involves a mix of forward-thinking strategic planning (how do we drive win-win partnerships with my partners), operational support & coaching (for deal cycles, project deliveries), networking and promotion (internally & externally), and plenty of learning. On any given day, I run conference calls and meetings with my partners, speak with our sales professionals, and travel to events/partners, amongst a mix of other things.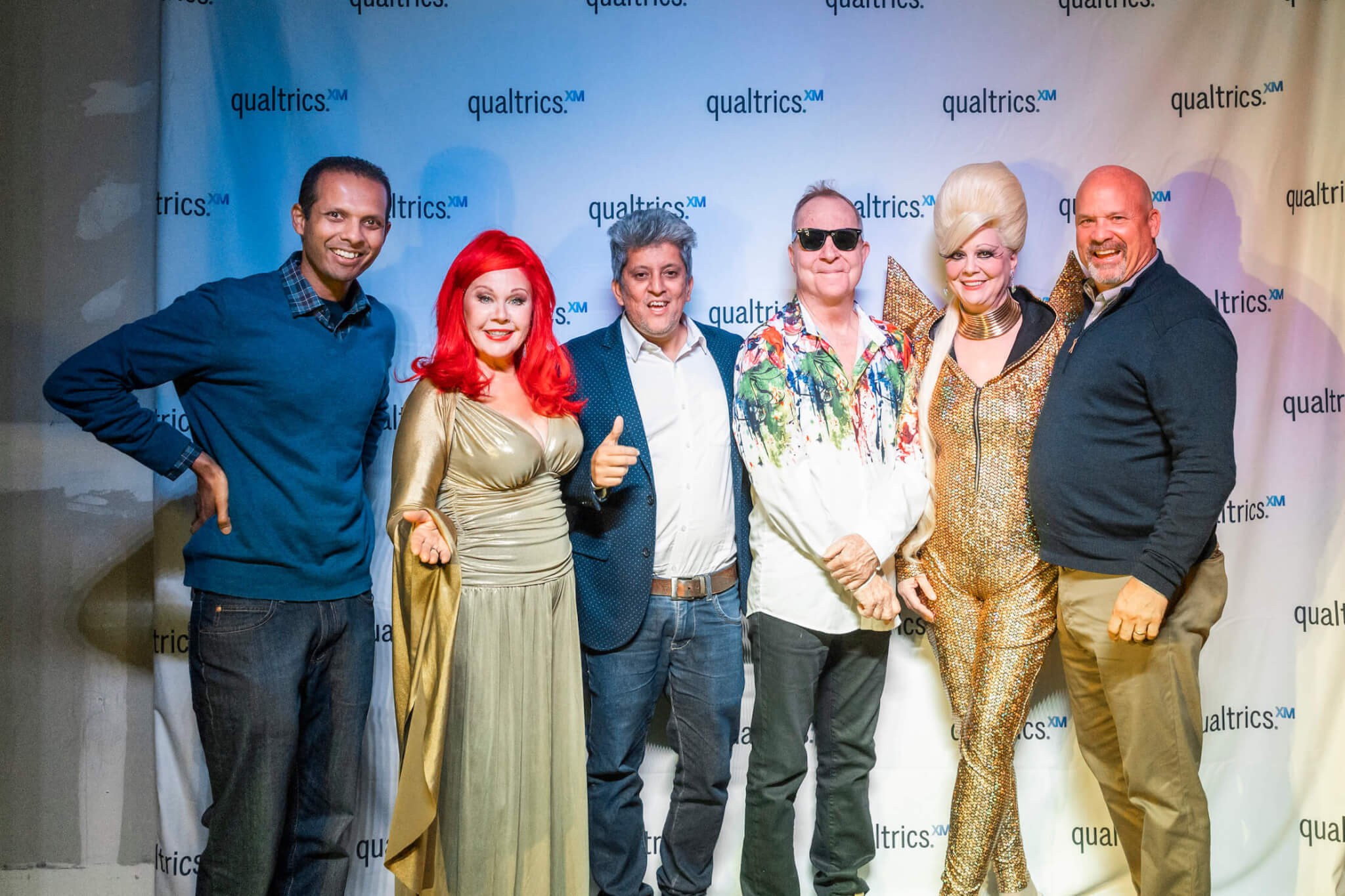 What is your favorite part of your role?
I do believe in "variety being the spice of life," and get to experience that in my role each day. With the nature of the partners I work with (from global, strategic players to those focused on a specific niche), I get to learn and engage in different parts of Qualtrics' business and industry verticals. The pace is fast, the market opportunity is real, and the people are great to work with.
What surprised you most about working at Qualtrics?
How much Qualtrics still lives the "scrappy" core value in TACOS. As a major, established company in the market, I thought there would be a lot more formality and things that have been "figured out." While there's a lot that has been set in place, Qualtrics still feels like a startup some days, not a 3,000+ employee market leader.
What made you want to get into business development?
I enjoy networking, connecting the dots, and driving impact. In BD/Partnerships you can do that on an exponential scale.
How have you become involved in the community at Qualtrics?
Having formerly been a Ph.D. student in Molecular Cancer Biology, Qualtrics' origins and affiliations with 5 For The Fight resonated with me too. I joined the employee giving program for 5FTF and began speaking with the program lead about helping with this initiative in the Raleigh Office and Duke Cancer Institute (the local beneficiary of Qualtrics-Raleigh's fundraising). As a former cancer researcher, I know how valuable such funding can be and how it gets utilized in cancer research labs.
Qualtrics is growing, and if you're ready to find your "why" at a place like this, you can explore our open opportunities at any time by visiting our career page. Looking to discover more reasons "Why Qualtrics"? You can find the whole series here.
Want to chat? You can get in touch by checking out Qualtrics Life on Twitter, Facebook, and Instagram.
| | |
| --- | --- |
| | Gautham is an alumnus of The University of Georgia and Duke University. He started his career at Entogenetics. Gautham is a big fan of puns and attends the Great Durham Pun Contest as a spectator whenever he can. |
Related Articles