Why Qualtrics
Maurice, Account Executive, on a Chance Encounter With His Career
Why I do what I do? Honestly, it is out of pure chance I ended up in Dublin and in a sales career. During my university studies, there was an event called the European Sales Competition. In 2016 the event was held in Helsinki, which piqued my interest at the time. So, I enrolled for one of my school's two spots and, long story short, I got the chance to represent my university and participate as one of the 24 brightest sales students in Europe. The competition landed me a job in tech sales in Dublin where I found out it suited me rather well.
The key to enjoying sales, for me, is taking a genuine interest in customers, talking about topics that matter, and being able to solve customer challenges. Currently, Qualtrics is uniquely positioned to do just that by bringing XM to the world. Guiding customers in understanding what XM means, why it's so important, and connecting it to their bottom line is just brilliant.
What attracted you to Qualtrics in the first place?
Qualtrics' vision and culture. I love that Qualtrics aims to change organisations by pushing them towards Experience Management. Plus, in terms of culture, Qualtrics is one of the few organisations that actually lives their values. It's something I noticed the first time I stepped into the office. You hear people mention TACOS (the acronym for our company values) on a daily basis.
What was the turning point where you "had to have the job"?
Reading more about Experience Management and understanding the opportunity I had.
What does your day look like?
Generally, it starts with a healthy breakfast (fruit + yogurt), and shortly after that customer meetings. They are mostly a variety of first conversations, deeper discovery, solution presentations, and negotiations. Throughout the day there are loads of strategic meetings with solution strategists, tech sales, legal, and my manager to make sure all deals are running as they should.
Around 12 there is a catered lunch, almost always followed by a few games of pool.
What is your favorite part of your role?
Getting to live the "C" in TACOS which stands for "Customer Obsessed." It's brilliant to see and understand all different use cases on the Qualtrics platform and truly help a customer improve the experiences they offer.
You're not originally from Dublin. Will you tell us your story about moving here?
I'm originally from the Netherlands and moved here about 3 years ago. The move was easy and quick. Dublin is a good city with a lovely atmosphere and brilliant pubs.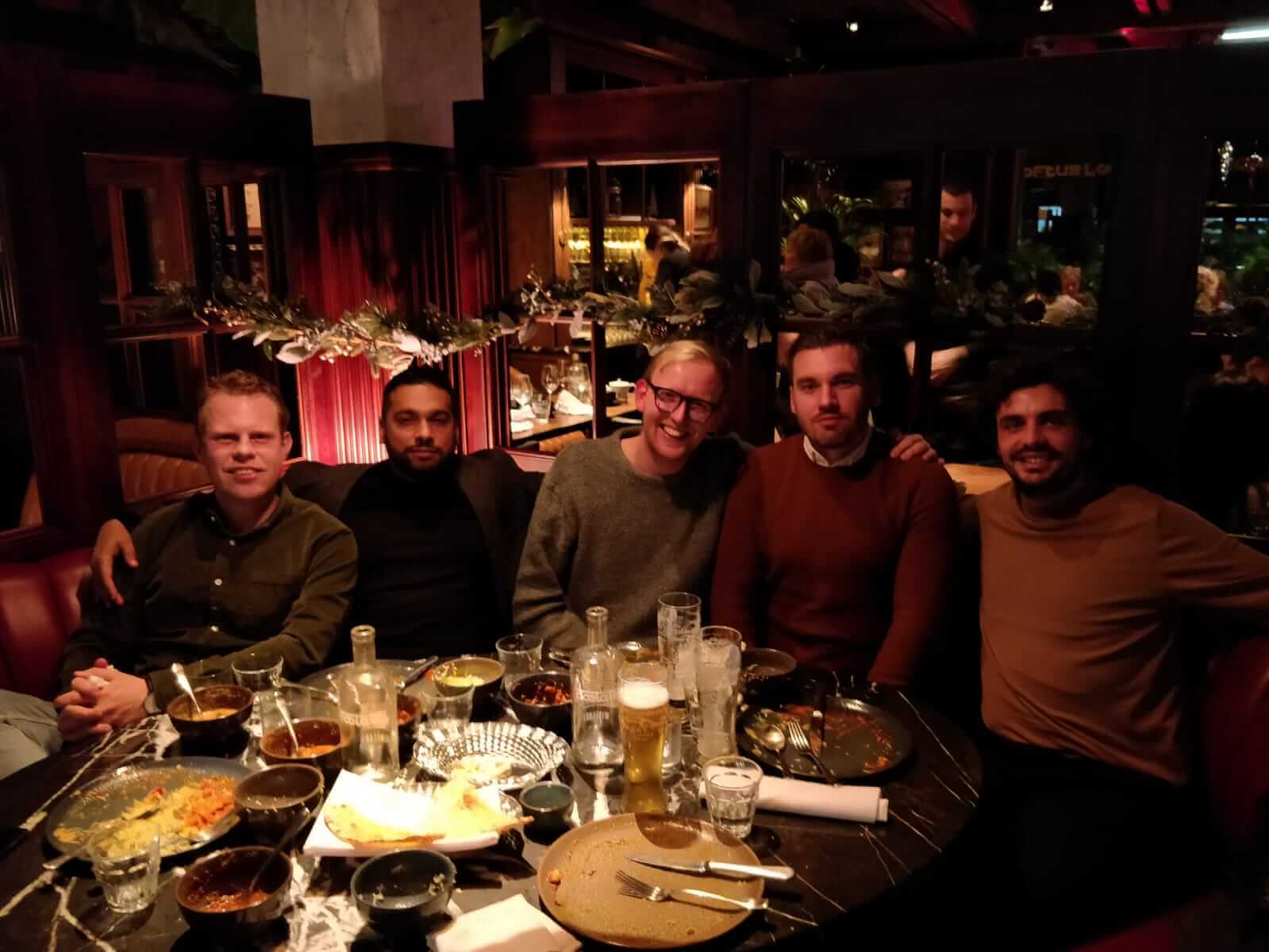 Any tips for someone who is considering a role at Qualtrics?
Understand TACOS and bring those values to your interview!
What surprised you most about working at Qualtrics?
People actually use the fun things in the office (the pub, pool tables, and table tennis). Furthermore, Qualtrics is truly One Team. The whole company is supportive and will be there for any challenges you face.
What made you want to get into sales?
I ended up in sales by chance and figured it suited me. Now, I get to travel more regularly and engage in some healthy competition with my peers.
What are your aspirations in career/life?
My five-year plan is to become higher management (sales or operations). We'll see after that.
Qualtrics is growing, and if you're ready to find your "why" at a place like this, you can explore our open opportunities at any time by visiting our career page. Looking to discover more reasons "Why Qualtrics"? You can find the whole series here.
Want to chat? You can get in touch by checking out Qualtrics Life on Twitter, Facebook, and Instagram.
| | |
| --- | --- |
| | Maurice is an alumnus of Avans Hogeschool Den Bosh. He started his career at Oracle. He loves travelling and learned to play pool at Qualtrics. |
Related Articles