Experience Management
Meet the new and improved XM Community experience
This week, our 20,000-member XM Community will have access to a fresh look and feel, and functionality that makes it easier than ever to connect with your peers, make your voice heard on product improvements, and get inspiration on maximizing the power of the XM Operating System.
Since we launched the XM Community, we've steadily grown our network of XM practitioners and to date, over 8,000 questions have been posted and answered by community members.
As the XM company, we're committed to designing experiences you love, and continuously improving them based on your feedback. The new look and feel comes after months of research, with many of the new features requested by you, our users, and community members, in our annual State of the Community survey.
So, with that in mind, here are a few of the exciting changes you'll see when you log in to the XM Community:
| What you said | How we took action |
| --- | --- |
| Product support is the main reason users visit the community. Our study found most people visit the site to post a question or search for a thread about a topic. | A new search infrastructure was built and implemented to make it easier than ever to find content on the topics you want help with |
| 75% of community members didn't know about community programs like badges, rank & rewards, and competitions. | When you log in, you'll now see customized widgets on the homepage to spotlight active programs and real-time announcements to help you get more out of the community. |
| Most respondents thought there were too many categories, and the two most used ones were Survey Platform and Developer Center | We've simplified the hierarchy in the community and clarified the purpose of each category to help you find what you need quickly. |
Want to dive deeper? There are plenty more updates now live in the XM Community, you can check them all out in this community post.
Using the new-look XM Community
Our new dynamic homepage now presents 6 tiles to choose from to quickly start your community journey. These options change based on your community role (Guest, Qualtrics Brand Administrator, or Academic User), so you see curated content based on who you are.
So make sure you log in to the community to personalize the experience.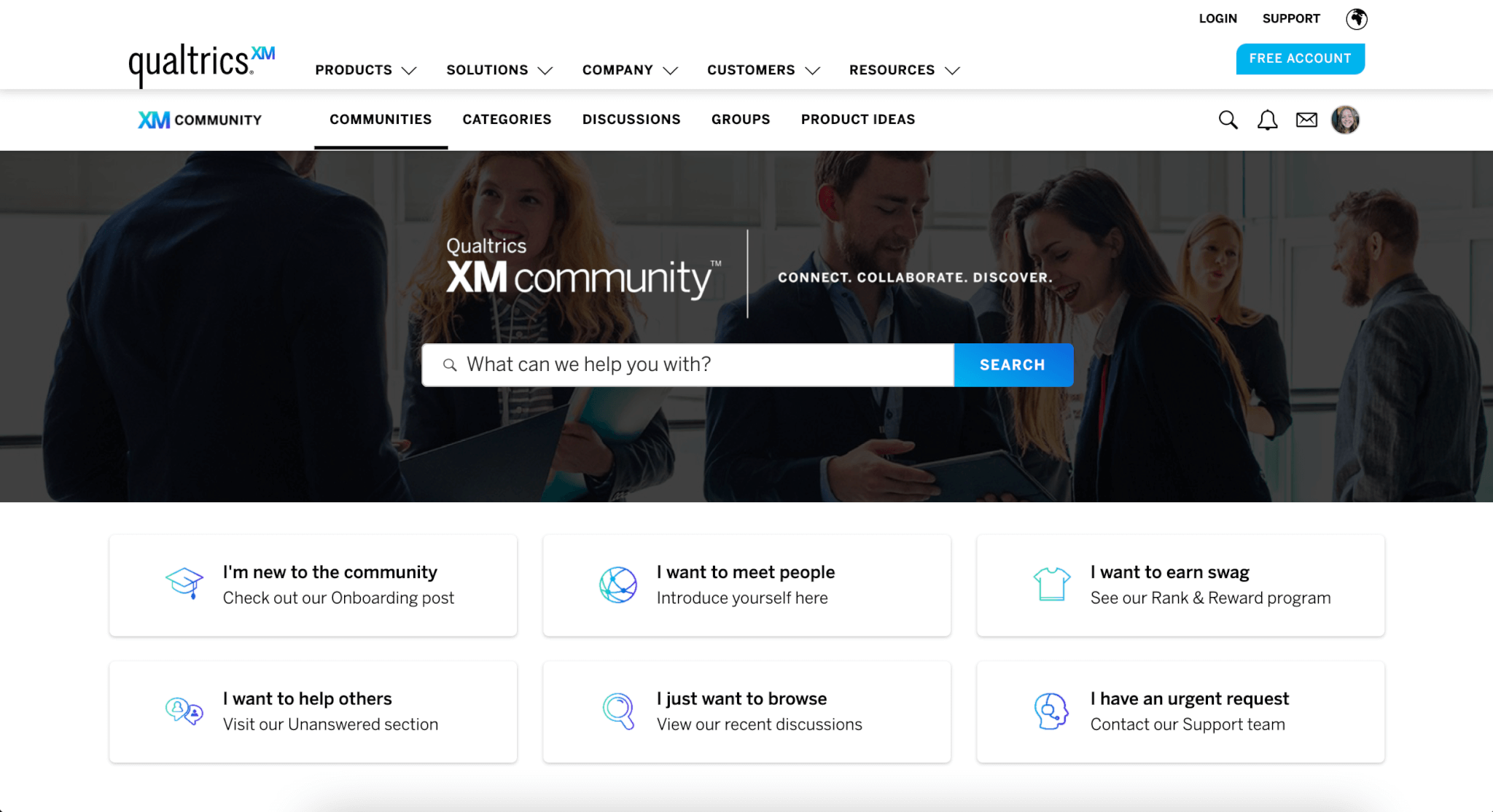 You can log in with the Qualtrics credentials you use every day — if you're not already registered for the community, you'll be able to fill in your profile and complete registration when you log in for the first time.
Once you're logged in, you can ask a question, see what's new, search the member directory, explore popular tags, and more.
As well as popular categories like Survey Platform and Developer Corner, you can also post your Product Ideas and join the discussion on proposed product updates to help shape the future of XM.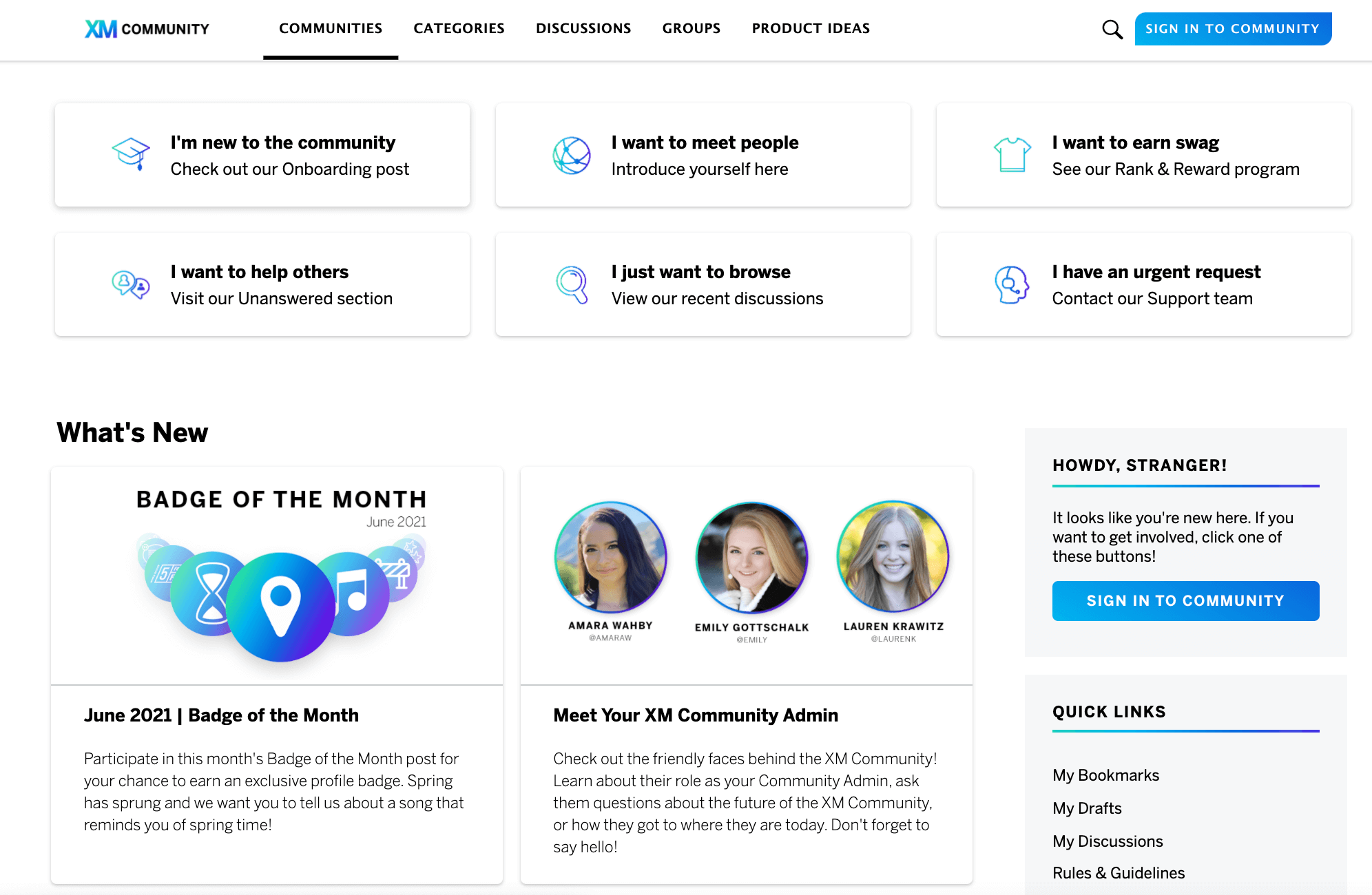 Not sure where to get started? Check out our welcome post, and be sure to introduce yourself to everyone (they're a friendly crowd!).