Why Qualtrics
Tiffany: Blazing trails and breaking barriers as an account executive
My why is to break barriers… to blaze trails...to take whatever society tries to tell me is "impossible" and make it possible.
I strive to empower the voices that tend to go unheard, to lead by example, and inspire people to fearlessly chase their dreams across life aspects; determined to help create a spark within them while making sure I never let my own spark die out.
Everything I do is for who was, who is, and who will be.
Who was - meaning my ancestors and the trailblazers who came before me, doing everything they could to ensure I have the opportunities that I do today

Who is - meaning my current phenomenal support system of family and friends who encourage and guide me into the woman that I am becoming

Who will be - meaning the next generation that I'm passing the torch to
Every day at Qualtrics, I have the opportunity to drive meaningful impact not only through my core sales role of helping companies answer "The Why," but also through empowering voices internally and helping push the agenda of diversity, inclusion, and equity forward.
What attracted you to Qualtrics in the first place?   
The culture (TACOS). The people. The opportunities.
I was first introduced to Qualtrics when two employees (who were also OSU alumni) came to one of my classes for a recruitment visit during my senior year at Oklahoma State University.
From the beginning, I could tell that Qualtrics was set to create and achieve groundbreaking innovations and I wanted to be a part of it. I saw a group of go-getters who were all-in; raising their hands to go do the things that are hard, but that drive change. Most importantly, I saw that opportunity to go find and create impact that wasn't established yet.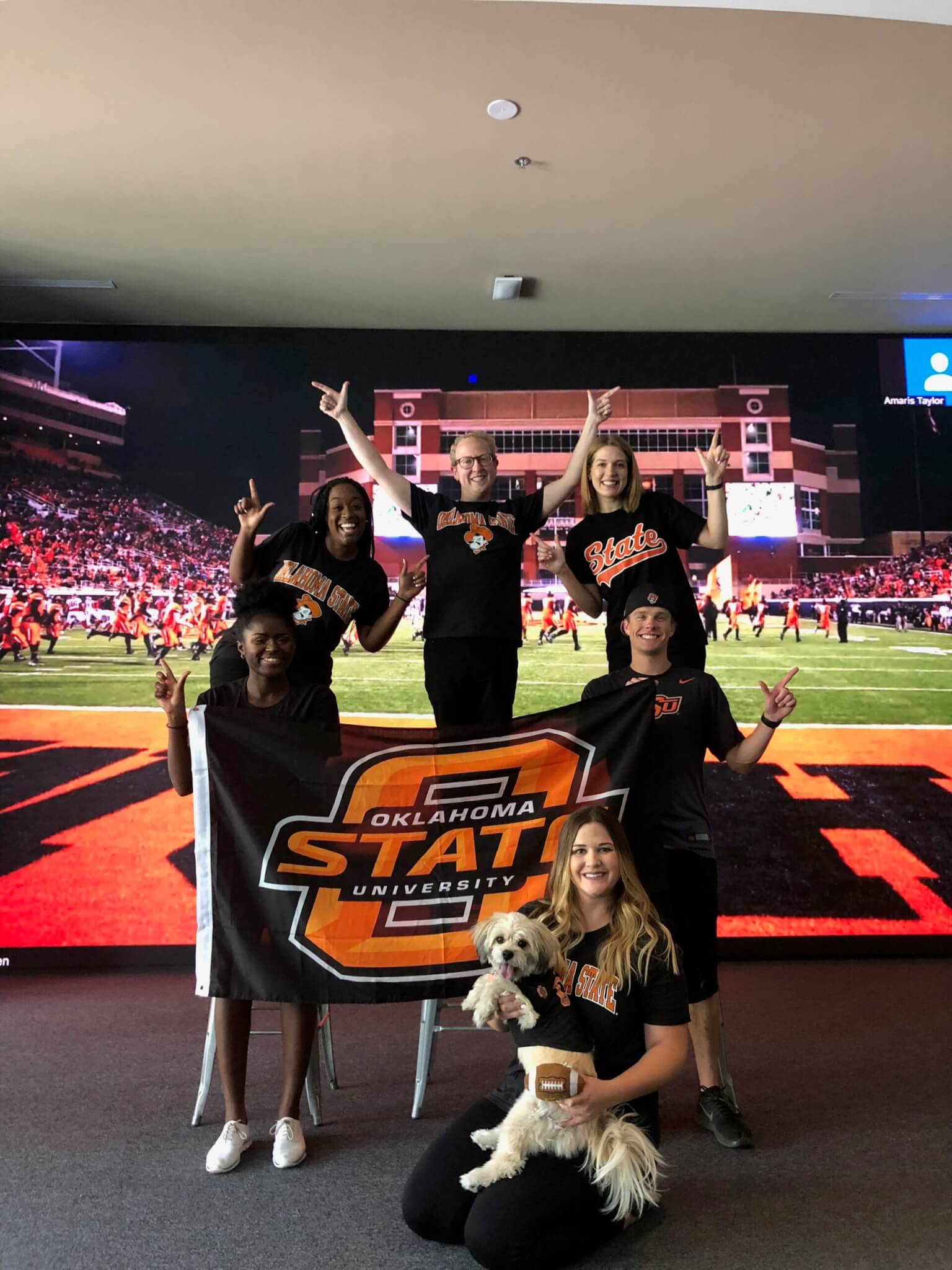 Talk to us about what the move to Utah was like. 
Originally from Oklahoma, I moved to Utah right after college to work for Qualtrics in 2017. I'm going to be honest, never ever in a million years did I think that one day I would be living in Utah. But that's just the thing - sometimes the greatness that lies ahead of you comes from where you least expect it.
While there were multiple unknowns, I took it upon myself to look at this as an opportunity to stretch myself and go help create an impacting legacy for those coming behind me, both inside of Qualtrics and within Utah.
It took courage, determination and some fearlessness to move to Utah but looking back at it now, it was worth every bit as this journey provided new, exciting adventures and priceless experiences.
Any tips for someone who is considering a role at Qualtrics?
Do you really want to grow and find the hidden potential within yourself? Go where you haven't made a mark yet. Take a leap of faith and jump into the unknown. Jump, not in fear of falling but in hopes of flying.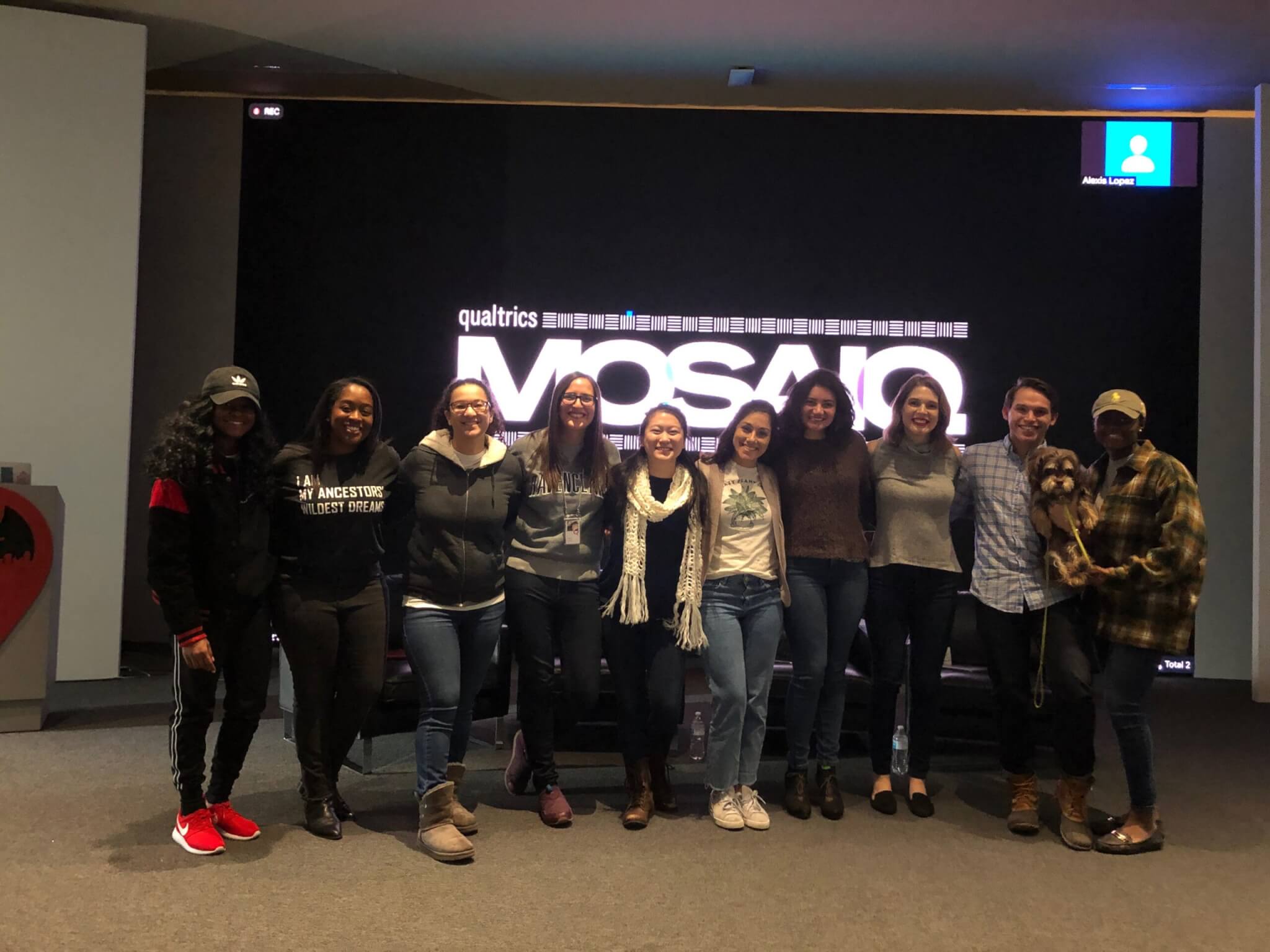 How have you become involved in community at Qualtrics? What has that meant to you?
During my first year at Qualtrics, I joined two of my colleagues in helping create an employee resource group (or what we call at Qualtrics a QGroup) called MosaiQ. In MosaiQ, our mission is to attract, retain, amplify, and promote employees from underrepresented racial and ethnic communities to benefit all of Qualtrics. Over the past two years, it has been a privilege and honor to serve as the Global Co-Chair of MosaiQ alongside Alexis Lopez.
We have an amazing MosaiQ leadership team and committees who make this mission possible. Through the "good, bad, and ugly" life moments, we've become family. We remember that we aren't just doing this for ourselves and today's Qualtrics, but for what's to come.
We also partner with our other QGroups to advocate intersectionality and help build an environment that attracts and fosters diversity, inclusion, and equity within Qualtrics and our surrounding communities globally.
This leadership role has pushed and stretched me to do better, to become better, and to expect better. MosaiQ has been one of the most important and integral parts of my Qualtrics experience and I will forever be grateful for it.
Why is it still Qualtrics for you? How has Qualtrics lived up to your expectations? How has it been different?   
One of the things that I love about Qualtrics is that there is this grit and determination in the air that you just can't ignore. We are never satisfied, always challenging each other to become better than we were the day before.
Throughout my career here, I've had the opportunity to learn beyond my roles and I would even say beyond my years. When I first started, I saw the opportunity for the autonomy to just go create and make things happen. Three years later, that statement has proven itself even more. I've been stretched, challenged, and even trusted with opportunities that came earlier in my career than I expected. It's evident that regardless of your experience and tenure, Qualtrics will bet on you if you are ready for the challenge. This journey has had its ups and downs, but at every step, I've had great co-workers, mentors, and leaders supporting me and I couldn't be more thankful.
I think one of the most important things that I have witnessed over this timespan at Qualtrics is the call for social impact. From our 5 For The Fight movement for cancer research to our movement of becoming an anti-racist company and joining the fight against long-standing systematic racism, Qualtrics acknowledges its responsibility in driving long-term, actionable impact against social issues.
Is Qualtrics perfect? No (no company is) but the key isn't perfection…it's progression.
Qualtrics is growing, and if you're ready to find your "why" at a place like this, you can explore our open opportunities at any time by visiting our career page or by joining our talent community.
| | |
| --- | --- |
| | Tiffany is an alumnus of Oklahoma State University and started her career at Qualtrics. One of her most favorite things to do is travel. |
See more of the Qualtrics Life on Facebook, Instagram, and Twitter.
Related Articles