Market Research
Introducing Audience Management, new DesignXM solution to manage and build your own research panels
When it comes to market research, we know that finding panelists and receiving accurate and fast feedback is a constant struggle. Market researchers need a way to gain high-quality insights in a more convenient way.
We are excited to announce Audience Management, a new DesignXM solution that will help organizations improve response rates and incorporate the right voices for their next big idea. This new solution will empower teams to drive more effective research, gathering feedback faster with reduced costs. This solution helps organizations create diverse and highly-responsive research panels (also known as first-party panels) of targeted individuals who have opted into providing frequent feedback. 
We've been hearing from customers and from the market at large about the challenges researchers face, particularly with data quality and smaller budgets. Organizations need to better enable their teams to conduct research and act on the insights they gain. According to our 2022 Market Research Trends report, in the past 12 months, nearly 29% of agency work (total of which is ~$36B market) moved in-house, making the empowerment of market researchers an increasingly important priority for organizations.
It is clear that organizations are looking for ways to understand perspectives that drive business impact, yet they face a rapidly changing landscape that rewards speed to insights–or, in other words, innovation. Within research, organizations want the ability to capture insights from unique voices that haven't traditionally been easy to access at all, let alone in a consistent and scalable manner. 
A new feature for better, faster innovation
Typically, organizations can receive market feedback in two ways: They either purchase access to panel samples from a third-party vendor or run research with existing contact lists. These approaches can be costly and time-consuming, and can yield low response rates, frustrating researchers and forcing organizations to make do without critical market insights.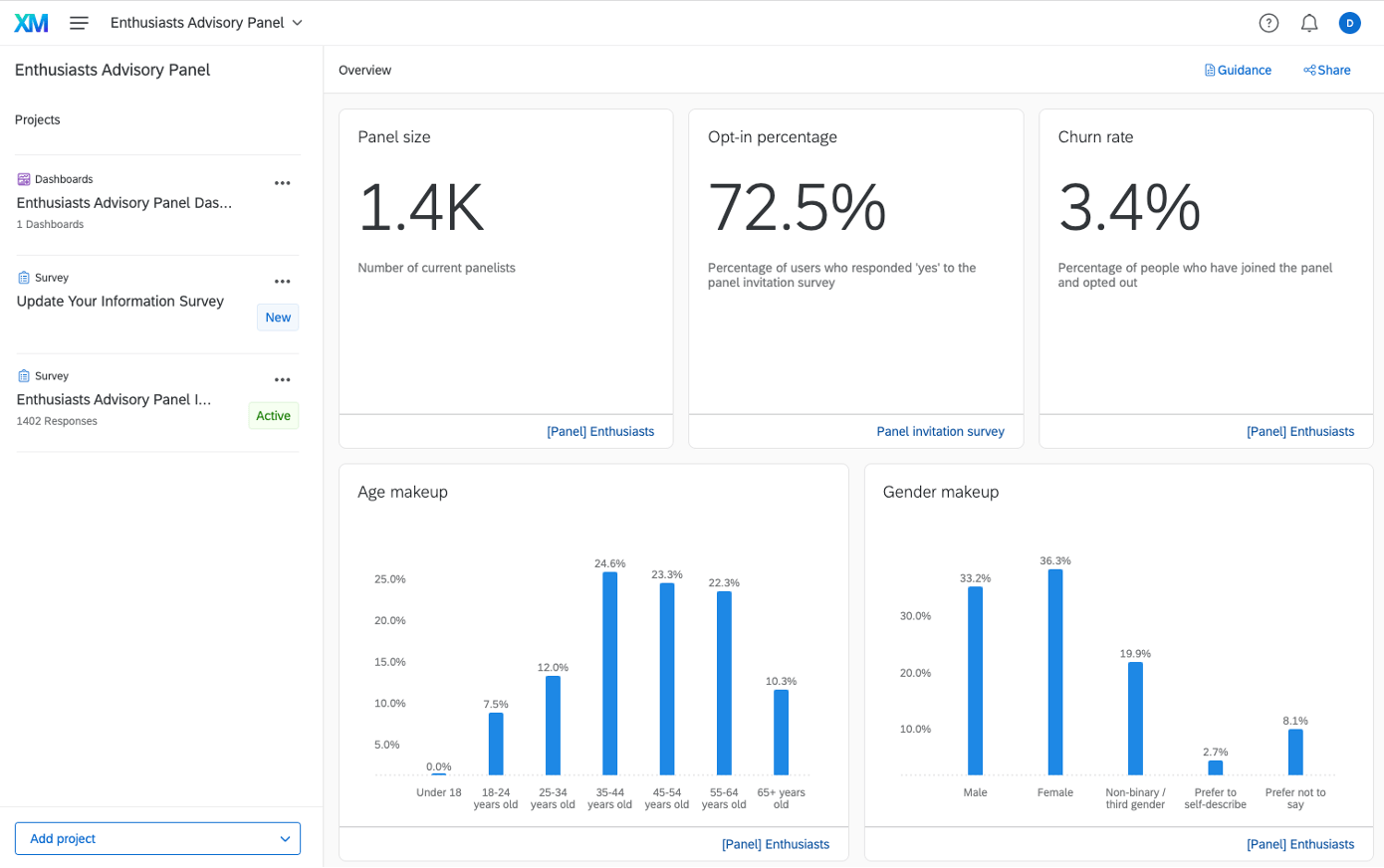 Understand the overall health of your panel at a glance
With Audience Management, organizations will have:
Faster turnaround on insights:

With an in-house panel of targeted - and willing - research participants, researchers can gather insights quickly and efficiently. 
Reduced research costs:

Building and managing a first-party panel can be more cost-effective than purchasing a third-party research sample for every project, especially for organizations that run frequent research studies or need difficult-to-reach participants.

Empowered insights teams:

Lower costs and fewer hassles mean internal teams can run more research projects, both big and small. Also, teams are able to build rich, deep profiles for each panel member over time, which enables more targeted and personalized research.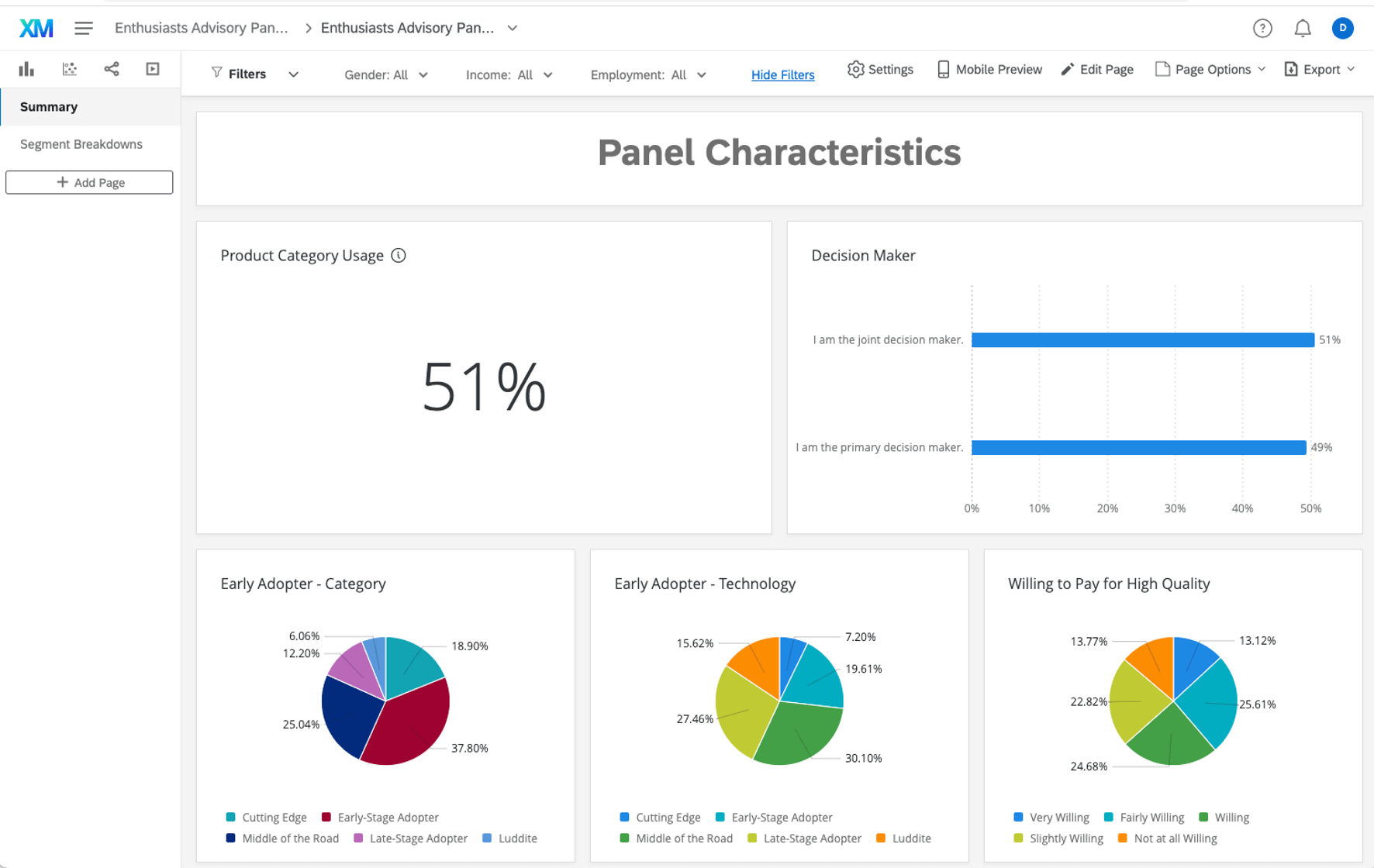 Easily share with peers an aggregated view of your panelists
Additionally, Digital Feedback is now included with DesignXM. Digital Feedback provides DesignXM customers access to digital collection channels to recruit customers, prospects, and even website visitors, to any research panel built using Audience Management. Digital Feedback can also be used as a passive channel for product feedback. This is especially useful on product-specific pages or the more niche areas of an organization's digital domain. 
With these new solutions, organizations can invite audiences to be a part of their research panels, giving teams ready access to engaged participants for any number of highly valuable research initiatives.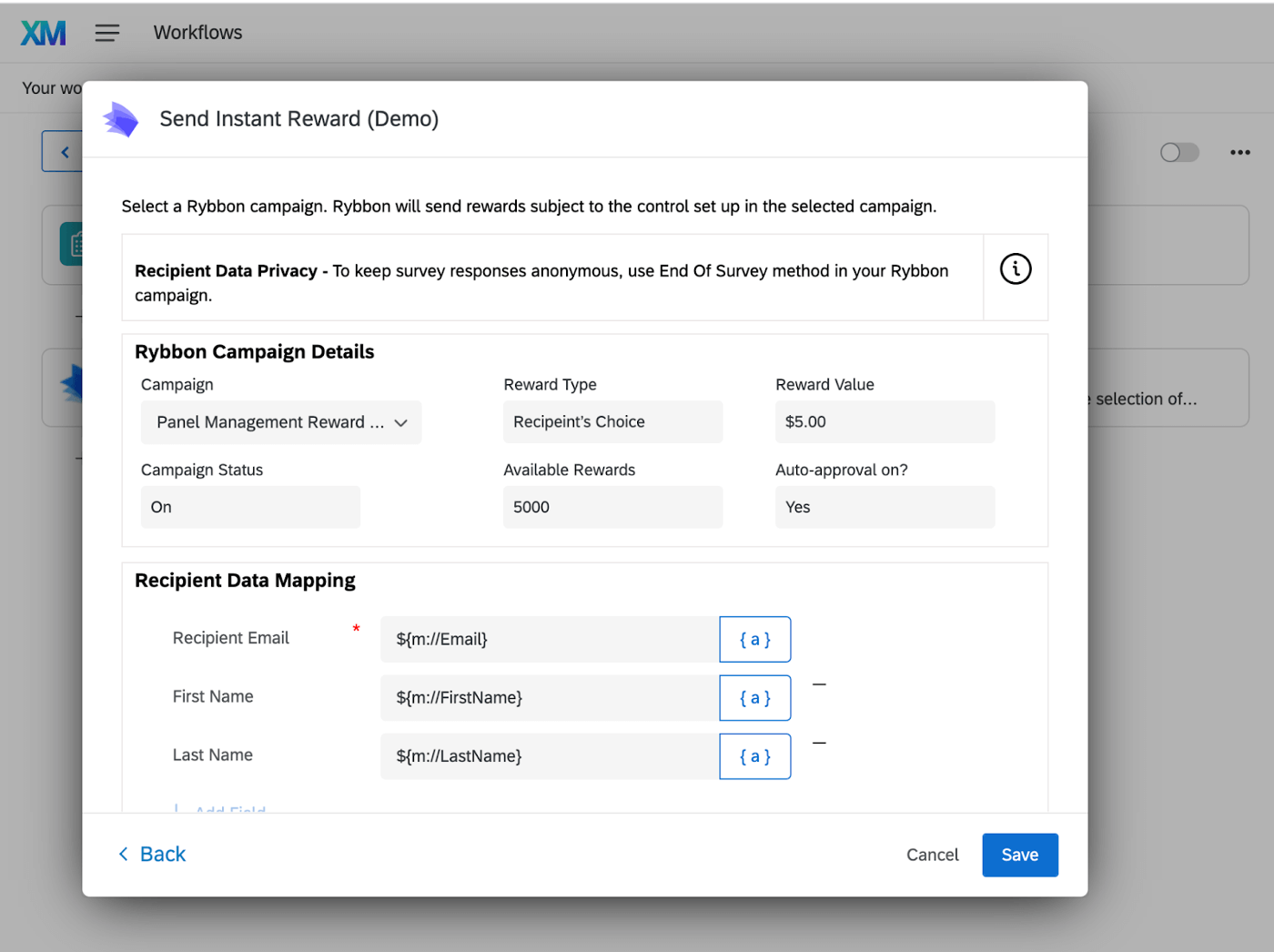 Workflow Templates streamline incentive management
With all of the value that comes from creating and managing an in-house panel, it's simple and easy to get started: 
Users are guided through an initial setup as well as the recruitment invite for panel opt-ins. 

Automated workflows can be enabled to request refreshes of panelist data, maintaining accuracy and ensuring continued engagement.

Information collected through these responses is automatically mapped to respondent profiles within Qualtrics. This can be combined with other data sources to create robust

Experience IDs

, resulting in more targeted research. 

Pre-configured panel overviews and dashboards easily visualize panelist characteristics.

Panel administrators have the ability to set specific contact frequencies for panelists, as well as automate incentive delivery through pre-built integration templates.  
DesignXM customers can follow the guided approach to set up their panel or leverage Qualtrics' research specialists and platform experts for additional support. Once set up, teams can easily recruit for either quantitative or qualitative research projects, quickly gathering information needed to make the most impactful business decisions. They can receive guidance on product development investments, fine-tune marketing messages to resonate best with a target audience, etc. These proprietary panels can be continuously used and can be helpful for organizations that want to stay continuously engaged with a specific segment of individuals. 
Leveraging the Audience Management solution is a critical first step in helping companies understand what markets need now and how to successfully deliver the experiences that they want next.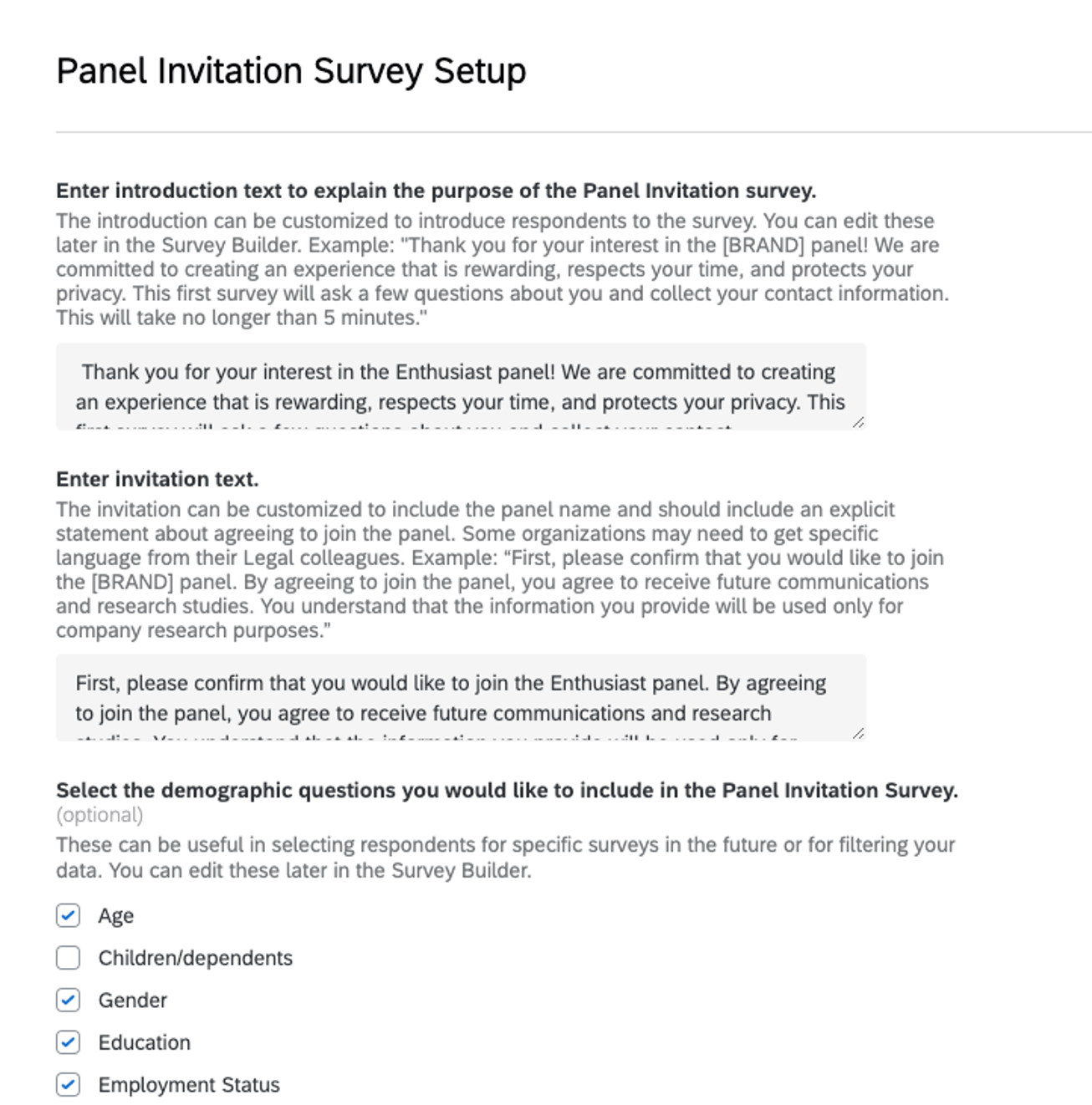 The guided walkthrough makes panel setup and recruitment a snap
Related Articles