XM for Customer Frontlines

Digital

Root out friction in every digital experience, super-charge conversion rates, and optimize digital self-service

Care

Uncover insights from any interaction, deliver AI-powered agent coaching, and reduce cost to serve

Locations

Increase revenue and loyalty with real-time insights and recommendations delivered straight to teams on the ground

XM for People Teams

Engage

Know exactly how your people feel and empower managers to improve employee engagement, productivity, and retention

Lifecycle

Take action in the moments that matter most along the employee journey and drive bottom line growth

Analytics

Whatever they're are saying, wherever they're saying it, know exactly what's going on with your people

XM for Strategy & Research

Research

Get faster, richer insights with qual and quant tools that make powerful market research available to everyone

User Experience

Run concept tests, pricing studies, prototyping + more with fast, powerful studies designed by UX research experts

Brand

Track your brand performance 24/7 and act quickly to respond to opportunities and challenges in your market

XM Platform

Explore the platform powering Experience Management

Teams

For Digital

For Customer Care

For Human Resources

For Researchers

All Teams

Industries

Healthcare

Education

Financial Services

Government

All Industries

Customer Experience

Employee Experience

Employee Exit Interviews

Net Promoter Score

Voice of Customer

Customer Success Hub

Product Documentation

Training & Certification

Community

XM Institute

About Us

Careers

Partnerships

Marketplace

X4 Summit

The annual gathering of the experience leaders at the world's iconic brands building breakthrough business results, live in Salt Lake City.
Featured
The bumper collection of 20 experience design books
If you're new to experience design or a seasoned expert, our curated list is packed full of our favorite books that give you outstanding UX inside information.
User experience (UX) is not just one thing. It covers user-centric design, understanding interactions and how interfaces add to your target audience's comprehension of your brand, to name a few. Because we understand that there are many sides to the topic, we've collected our favorite book choices to help you explore and navigate through each area. For your boost of UX and experience design, read on.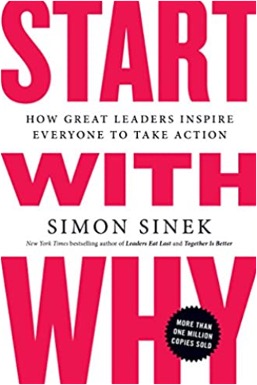 From the author whose TED talk is the third most popular talk of all time, 'Start with Why' takes users on a journey to discover their passions and bring this to their businesses. By looking at 'why' people act in the way they do and their motivations, Sinek shows how business leaders can inspire people into acting positively and impacting 'what' they do.
It's well worth a read to get a number of case studies, research and a deeper understanding of his 'Golden Circle' framework.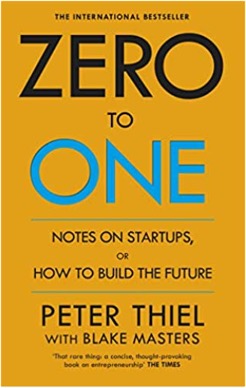 Thiel writes: "Doing what we already know how to do takes the world from 1 to n, adding more of something familiar. But every time we create something new, we go from 0 to 1. The act of creation is singular, as in the moment of creation, and the result is something fresh and strange."
A great book for aspiring entrepreneurs and any business leader that wants to explore economics, business and start-up culture with a fresh perspective. Read this book to find out about the four big lessons from Silicon Valley that all businesses can use today.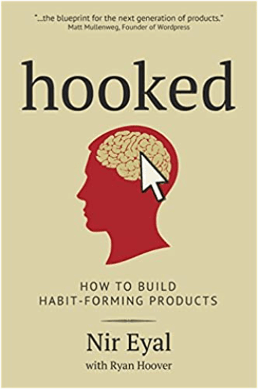 This book is written for product managers, designers, marketers and start-up founders and aims to give a different perspective on how to approach developing new products and functionality. Eyal gives plenty of examples and insights drawn from psychology, processes, habits and needs that will help you understand your user's experience ahead of time.
As one reviewer said: "Do NOT launch your product before you read this book - it might save you a lot of time and money, it's that good!"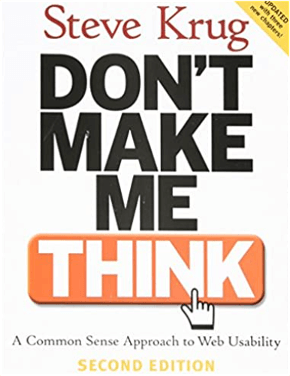 From the mind of Krug comes an indispensable guide to designing flawless and user-centric web experiences for users. It is well revered for its common-sense approach to how users want to use, understand and think about websites, and allows designers to build the right way. Even if you're updating your website or creating a new one, this book will help you design with the principles of simplicity, usefulness, and minimalism in mind.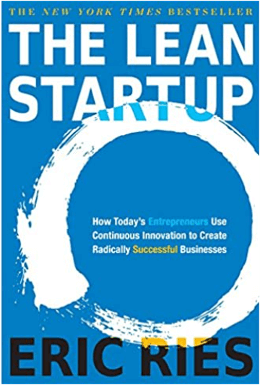 This is a bestselling and universally popular book for improving success through continuously improving products, experiences, and brands in an agile way. The lessons in the book take their origins from lean manufacturing practices, where plans can be shifted, developed, and streamlined quickly and efficiently.
The lean startup is the ultimate first port of call when you're thinking about how to save time and money with enhancing your user experience and design.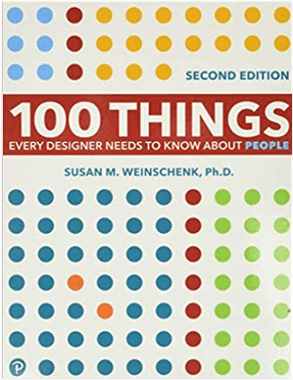 Weinschenk has over 30 years of experience as a behavioral scientist, which is put to good use in her exploration of what every designer needs to understand. She combines research, psychology and behavioral science to help businesses improve their designs to help show how good design can help keep people's attention and enhance the effectiveness of your products.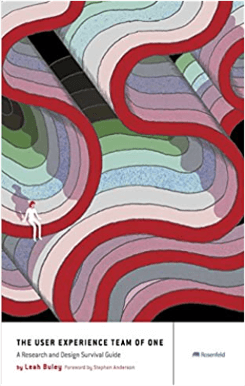 Leah is by trade a design strategist, and her book gives new and seasoned designers alike a helpful resource guide for successful projects. Even if you're a team of one working in UX, she points out helpful ways to advocate for your role and the UX work you do, as well as showing the benefits of collaboration and how this can help your development growth. Look out for the templates and tools within the book to gain the greatest user experience results.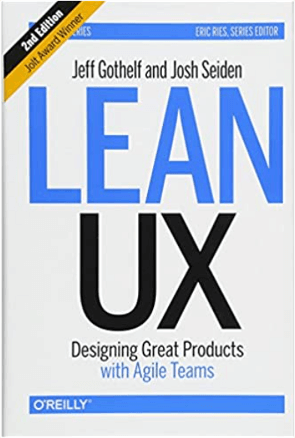 This is a great introduction to working on UX within agile teams, running through the methodology and philosophy behind delivering high-quality user experiences. It uses small-batch thinking to help you validate hypotheses and tailor your thinking to the value to the business and the users.
An amazing book that embraces the principles of software development, which can then be applied to any product and design development teams.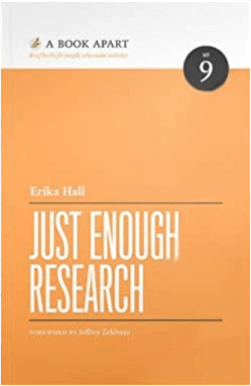 If you're interested in understanding how to research current user experience impressions, this book is for you. Hall takes you through a number of methods for researching user experience and giving a thorough critique of when and how to use each one.
Use this as a planning resource to make sure you've picked the right research method for your goal, and crucially which methods of research you should never use.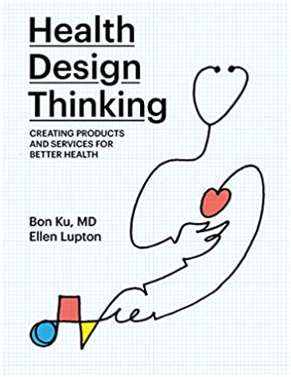 Authors Ku and Lupton are on a mission to design better health products and tackle real-world challenges. Read how they take the principles of design and human-centered thinking to the medical industry. They explore practical applications of experimentation and play to change the way products and services are made.
This book contains a fascinating number of examples, from drug packaging to early adoption of breast cancer, and shows you the stage-by-stage development of these case studies.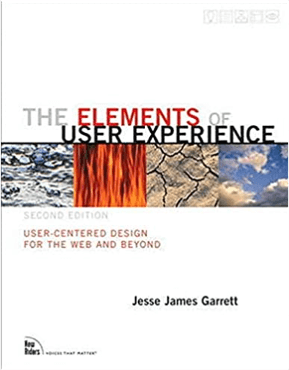 This guide to successful interaction design gives you a review of the many components that go into considering user experience across websites and mobiles: usability, brand identity, information architecture, and design.
Garrett's resource is full of case studies, examples, and diagrams making it the perfect primer for new starters into UX design and a simple refresher of the key principles for current designers.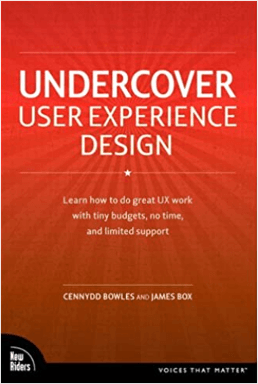 What makes Bowles and Box's book different from other UX books is it focuses on real examples that UX employees face in their day-to-day jobs. It takes its readers through practicalities of the design stages, including ideation, sketching and budgeting, while appreciating that sometimes UX teams may be under-resourced.
With helpful chapters like 'Exploring the problem' and a further reading section at the end of each chapter, this book provides a great starting point for addressing the key challenges of an UX employee.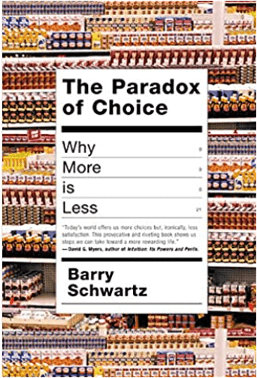 When target markets are confronted with lots of variety and options, decision-making becomes harder as there are more variables to consider. Schwartz's book talks about the paradox of choice that shows how having too much choice can be harder, despite the idea that greater choice improves customer satisfaction.
You'll find a thorough exploration of the science behind Schwartz's idea to reduce the number of choices, and he provides eleven practical steps on how to minimize the number of choices on offer to the essential ones.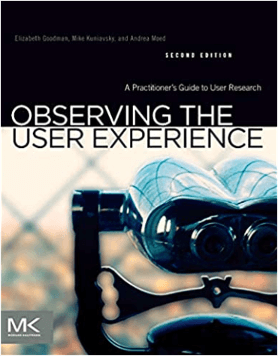 Kumar's book is aimed at practitioners that are logically looking for ways to conduct customer user experience tests. He provides 13 user experience research techniques for developing products across web, software, or mobile interfaces.
He also provides real-world design insights, across common problem areas like tight budgets, short schedules, and legacy processes to contend with. If you're looking for an all-rounder book with process and psychology, this is the one to read!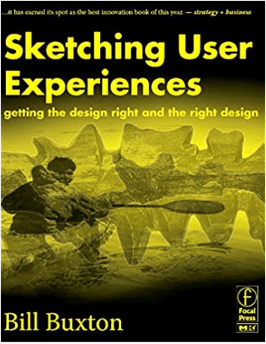 There are two areas of interest for Buxton: the back-end system requirements for usability and engineering that the designers construct ('getting the design right') and the customer-facing front-end design that looks at how sketching and ideation create the best user experience ('getting the right design').
This guide is aimed at designers, usability specialists, the Human-Computer interaction community, product managers, and business executives. If you're looking for inspiration and scientific thinking at both ends of the design process, this is a winner.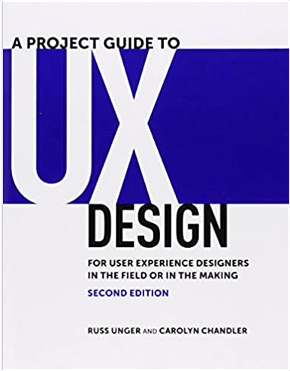 Here's a different offering from Unger and Chandler on website design, written from the perspective of working in a design agency. On a project-by-project basis, this book lays out what is needed in terms of defining and documenting the project scope of work, gaining consensus, choosing the appropriate methodology, conducting user research, and using the results to help with the design and development of a website.
If you're looking for a best practice overview of what's included in an end-to-end design project, in-house or as a freelancer, this book gives you the right start and tips.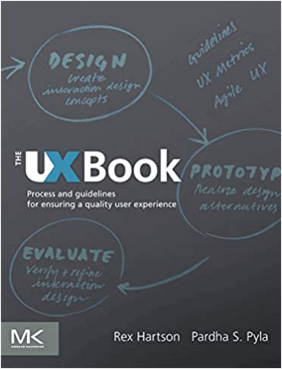 Interaction design is deconstructed in this book and key concepts like contextual inquiry and analysis, design-informing models, design production, prototyping and evaluation are explored in more detail.
A nice feature of the book is a core tool framework: an iterative and evaluation-centered UX lifecycle template, called the Wheel, and how this compares to the traditional UX life-cycle of Analyze, Design, Implement, and Evaluate.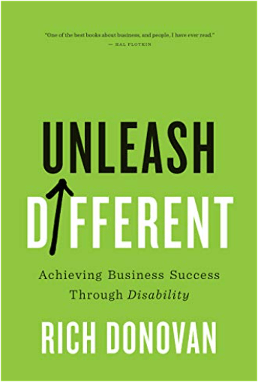 A unique book looking at the largest emerging market in the world: disability. 1.3 billion people worldwide (that's 53% of all consumers) have a disability and Donovan's book looks at how big brands are attracting people with disabilities and how they are serving this market.
As the author puts it: "Until we change the way we think and act with disability in every way, we are wasting the potential and futures of hundreds of millions of people. That's why I must ask that as you go ahead and read this book, you, also, change the way you think about disability."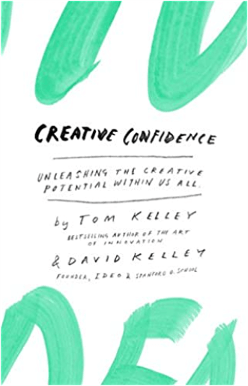 The Kelley brothers prove in this book that everyone can be creative and it's not a reserve for 'creative types'. This works for two audiences: designers that want the tools and problem-solving skills to help them create through collaboration and innovation, and for individuals who want confidence in their abilities with lots of focus on examples and personality.
If you believe or want to believe that your own creativity is not limited, this book is a must-read for you.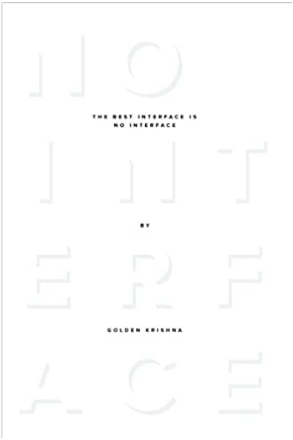 Unlike the several books on website and interface design we've already encountered in this list, Krishna brings a fresh and different view: we're spending too much time looking at screens. As a designer by career, Krishna suggests that a technologically advanced world can be built without the need for interfaces at all.
What follows is a humorous review of the digital design industry and a discussion about whether there needs to be an app or product in the first place. Are the user's experiences better off without being glued to a screen? A worthy and funny read for your bookshelf.
Start designing the experiences people want next with DesignXM