Customer Experience
Experience ID and Customer Data Platforms: Accelerate your CX program through integration
With the arrival of Experience Management in the boardroom, organizations have each invested millions of dollars on tools to gather data across all touchpoints. But rarely do these tools communicate with one another to create a holistic picture of the customer experience. Disjointed data leads to an incomplete understanding of how to truly close those crucial experience gaps. On the other hand, a consolidated data strategy will not only provide cost savings (of money, time, and human resources), but, ultimately, ensure customer satisfaction and overall customer loyalty.
A best-in-class CX program, powered by Qualtrics Experience ID, requires a steady stream of reliable customer data to hydrate the XM Directory. The ability to understand end-to-end customer journeys and segment personalized outreach is enriched by customer attributes (UserID, email, lifetime spend, subscription status, location) and transaction history. Customer data platforms (CDPs) can serve as a central source that streams real-time customer and event data directly to endpoints like Qualtrics.
What is a Customer Data Platform?
A customer data platform (CDP) is a technology platform dedicated to consuming, resolving, and distributing customer data across an organization. To consume data, CDPs offer robust upstream integrations, often referred to as source integrations. Source integrations automatically route data from the endpoint directly to the CDP. Once raw data arrives at the CDP it is fed into an identity resolution engine to resolve inbound data to specific customers.
With customer-resolved data available, CDPs are then able to distribute collected data to downstream integrations, often referred to as destination integrations. From there, CDPs take action to understand and improve the customer's experience through platforms like Qualtrics.
What is the Qualtrics Experience ID?
Adding Experience ID to Experience Management enables organizations to build deep relationships with their customers and employees. Experience ID leverages the XM Directory (XMD) to deepen the understanding of your customers and their behaviors. How? Experience ID integrates, and complements, an organization's systems of record with collected experience data including all customer feedback, attributes, and demographic information collected directly from Qualtrics or 3rd party applications. So now an organization can take data from their CRM, marketing automation tools, ticketing software, and CDPs and combine them into one centralized customer profile: the Experience ID.
With Experience ID, Qualtrics users can quickly understand the relational touchpoints established across their organization and take the appropriate actions to understand and improve the customer's experience. For example, this might include constructing dynamic segments for targeted outreach or orchestrating journeys to improve satisfaction at every touchpoint.
Something this sophisticated must require complicated setups and expensive development resources, right? Not anymore, thanks to Qualtrics xFlow!
What is Qualtrics xFlow™ and how does it help synchronize Qualtrics with a CDP?
Qualtrics xFlow is our no-code low-code automation platform that enables you to automate any experience management processes and take action as data is received from customers and external sources. Customers can pull data from any CDP that supports webhooks by creating an xFlow that connects to the CDP's webhook (using the JSON event in xFlow), and puts the data from the CDP into XM Directory (using the XM Directory task in xFlow). For example, customers can connect xFlow to Tealium using the Tealium webhook.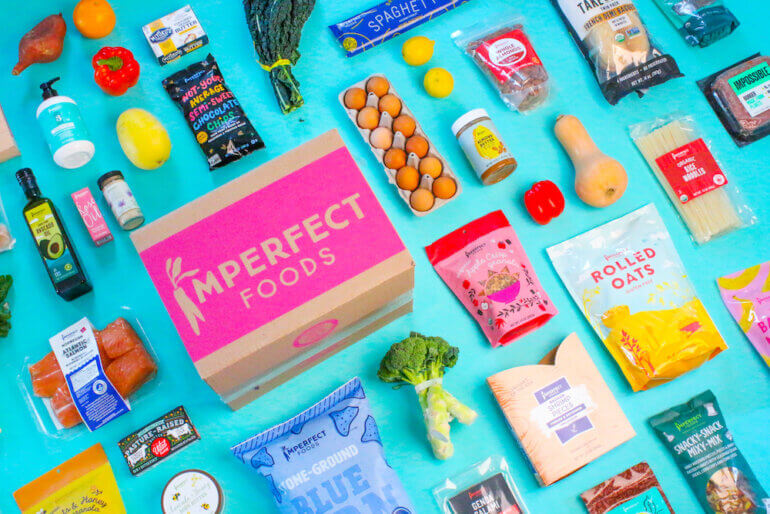 How a CDP-XMD integration solution achieves CX at scale for Imperfect Foods
With a CDP integration solution, businesses can pass all the required customer attributes and transaction information directly to the XM Directory. This enables XM professionals to develop sophisticated and targeted customer outreach programs without relying on internal IT teams to provide operational data from siloed sources.
How does this work in action?
Imperfect Foods, a digitally based grocery delivery service fighting food waste, wanted to understand the customer's experience from signing up for service online to delivery at the customer's doorstep.
To achieve this they connected their CDP, Segment, directly to their Qualtrics XM Directory. In real-time, the bi-directional integration:
● Creates and maintains contacts
● Posts completed deliveries as transactions within the customer's XMD contact profile
● Returns customer experience data to Imperfect Foods' data warehouse for future segmentation and personalized targeting
Within three weeks of activating the integration, Imperfect Foods captured 100% of their active customer base as Experience IDs. In addition, 73% of contact profiles were also enriched with real-time transaction data during the same 3-week period.
With hundreds of thousands of customer profiles at their fingertips, the Imperfect Foods team was able to generate highly targeted sampling and survey automation schemes directly within XM Directory. This includes traditional email to web survey campaigns today and the capability to expand to targeted digital outreach in web and mobile channels in the future. They can also create customer cohorts in XM Directory to understand churn drivers by segment and take action for a given segment using xFlows in real-time based on Text iQ™ sentiment analysis.
Customer-centric breakthroughs
The CX – CDP integration provided a strong foundation for experience improvement throughout the business. "The first thing our Ops teams look at in the morning is our order experience survey. Our Customer Care team was able to easily implement a closed-loop program focused on problem-solving and action—because we connected feedback with other sources of customer information from Day 1," said Connie Wang, Director of Customer Insights at Imperfect Foods. "Working with CommonFont and implementing the Segment-Qualtrics integration was one of the best decisions I made standing up our CX program. We were able to cut a 3+ month integration to 1."
The best part?
The Imperfect Foods team can spend their time listening and acting on experience feedback at the right moments, from the right customers, in the right channel, instead of spending time combining the data needed to reach out to customers efficiently at scale.
CDP + Experience ID = A matchmade in CX heaven
Similar to Imperfect Foods, Qualtrics customers are already connecting their XM programs to customer data platforms, such as Salesforce, Adobe, Twilio, Segment, Tealium, mParticle and Treasure Data, to bring in critical operational data about their customers into the Experience ID profile on Qualtrics. Using our out-of-the-box low code/no code xFlow workflows, customers can easily connect to over 19 CDPs that support webhooks technology. And to streamline this process even more, we'll be adding pre-built templates for the top CDPs in the market, making it even easier for organizations to bring key data into Experience ID.
Interested to learn how you can supercharge your CX efforts? Request a demo here.
Resources:
Learn how integrations can revolutionize your work